Grafters - The Complete Second Season
List Price: $29.98 [Buy now and save at Amazon]
---
Koch Vision has released the second and last series (that's "season" in BritTV terms) of the engaging comedy drama, Grafters, starring Robson Green and Stephen Tompkinson. Finishing up the exploits of the two Geordie brothers whose struggling construction business is less stressful than their love lives, Grafters: The Complete Second Season is another delightful mix of laid-back Northern England charm coupled with some surprisingly deft romantic comedy plotting (for background on the characters and the series, I recommend you read my review of the first season here).
After the disastrous demise of their company Purvis and Purvis Master Builders, Joe (Robson Green) and his younger brother Trevor (Stephen Tompkinson) now find themselves doing menial pick-up construction work down in Brighton. Their new boss, Nick Costello (David Westhead) is an arrogant S.O.B. with a full-chopper smile and a mean streak when it comes to his underlings - a fact that pushes pugnacious Joe's buttons almost immediately. After an encounter with the boss, Joe is let go, and soon, Trevor finds himself fired, as well, but not for any trumped-up mistake on the job, but because Nick discovers that Trevor has edged him out for a renovation job commissioned by the wealthy Marriots couple.
If that weren't bad enough, Trevor also finds himself falling in love with Nick's sister, Claire (Katherine Wogan), a sweet, pretty girl who believes in the fumbling, good-intentioned Trevor. Joe, in the meantime, has fallen for Viv (Lesley Vickerage), a divorced mother and architect who's leery of Joe's smooth ways, but who can't stop herself from being attracted to him. When Viv and Joe decide to make a big move and restart Purvis and Purvis, by renovating an old school house into luxury flats (with additional muscle provided by Simon (Darren Morfitt), their cousin, as well as with money provided by the brothers' uncle), Nick goes berserk. Accustomed to being the big dog in Brighton construction, Nick sees the cheeky Geordie brothers as threats to his business, along with the added aggravation of his younger sister falling in love with Trevor. Soon, both firms are battling each other to the death, while Joe and Viv, and Trevor and Claire, fall in and out - and back again - in love.
There's a noticeable shift in tone for this second season of Grafters. While the emphasis is still on the romantic entanglements of the brothers, the sometimes serious shifts in plot from season one are largely gone. It's a much more freer, looser season, with a light, airy romantic/comedy feel that's a welcome change. Season one had its dark moments (the death of Joe's grandfather, Trevor's gradual realization that his wife never really had much passion for him), but season two is primarily concerned with highlighting the wonderful chemistry between Green and Tompkinson, while upping the humorous asides and plot entanglements.
Joe's relationship with Viv is naturally fraught with missteps, considering the rakish Joe is one-half of the couple (he winds up sleeping with Viv's best friend), but Trevor's budding romance with the understanding, patient Claire is extremely positive (unlike Trevor's emotional life in season one). Here, Tompkinson really comes into his own in this subplot. Tamping down the first season's tendencies to show Trevor as a bumbling oaf, Trevor is more assured here, and less willing to take Joe's abuse. Conversely, Joe has become more humbled by his true love for Viv (once he finally accepts it, that is). By the end of the eighth episode, Joe is running towards Viv and her son - and commitment - rather than away from such an arrangement (you'll have to watch the show yourself to find out whether or not she wants that commitment). It's a nice switch for the characters, and shows that the creators and producers of the series didn't just try and mint the same experience over from the first season, for this final wrap-up.
There's even a lighter, brighter look to this second season (no doubt influenced by its setting down in Brighton), which aids in the rather buoyant feel of Grafters: The Complete Second Season. The cast, too, seems reinvigorated with this shift towards more romantic comedy, rather than "dramedy." Green, always good (check him out in Wire in the Blood, an excellent thriller series from England), fleshes out Joe nicely here, gradually growing the character towards a (finally) mature, functioning grown adult. Tompkinson (so good in Ballykissangel) moves Trevor into full leading man status here, putting a nice edge on a genuinely sweet character. They're terrific together. The rest of the cast is equally accomplished (Westhead as the hot-headed Nick is particularly good at being odious and a tad sympathetic at the same time), creating characters that you'd like to see continue on in the series - had they only not cancelled it after this second season.
The DVD:

The Video:
As with season one, I had the feeling that the 1.33:1 full screen image was cropped from an original widescreen presentation. Frequently, the framing is off (particularly with people's heads), and a slight increase in picture grain also suggests a tighter, closer transfer. I also noted again some compression issues, which may stem from a PAL conversion. Still, it's a bright, colorful picture, with relative sharpness.

The Audio:


As with the first season, the Dolby Digital mono soundtrack is sharp and clear, but some of those Geordie accents could have benefited from close-captioning or English subtitles, for the unaccustomed American ear.

The Extras:
And again, as with season one, there are no extras for

Final Thoughts:
Grafters: The Complete Second Season finishes up the saga of the Purvis brothers, those Geordie construction workers who find just as much turmoil in their respective beds as they do on the job site. A light, airy, romantic comedy tone shifts this second season away from the more serious issues of the first go-around, with the two leads rounding out their characters nicely. Too bad this engaging, entertaining series only lasted two seasons. I highly recommend Grafters: The Complete Second Season.
---
Paul Mavis is an internationally published film and television historian, a member of the Online Film Critics Society, and the author of The Espionage Filmography.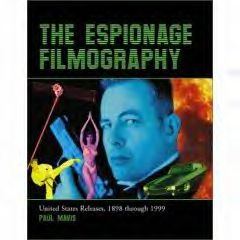 ---
C O N T E N T

---
V I D E O

---
A U D I O

---
E X T R A S

---
R E P L A Y

---
A D V I C E
Highly Recommended
---
E - M A I L
this review to a friend
Sponsored Links
Sponsored Links