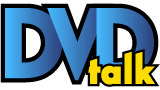 Chappelle's Show - The Series Collection
List Price: $49.99 [Buy now and save at Amazon]
---
Chappelle's Show: The Series Collection:

Dave Chappelle became a household name not for his short-lived sketch comedy show on the Comedy Central network, but for famously fleeing the pressure just when he was set to make boatloads of money for a two more seasons. The usual rumors flew around, but the reality was that, for whatever reason, an extremely edgy show was essentially shot out of the air during a tremendous upward arc.
Chappelle meshes the streetwise, potentially offensive topicality of comedians like Richard Pryor and Lenny Bruce with the goofy likability of Jimmy Walker. It's hard to resist his sheepish, lopsided grin even as he lampoons egregious racial stereotypes and throws the 'N' word around like candy. Chappelle and series co-creator Neal Brennan put together a brief (about 20-minutes per episode) weekly showcase of pre-filmed sketches introduced by Chappelle adlibbing in front of a live audience. On occasion rap and hip-hop artists like De La Soul, Mos Def, Kanye West, and Snoop Dogg etc. would contribute performances, and folks like Ice-T, Michael Rappaport or members of the Wu-Tang Clan would guest star. Other regulars include Eddie's brother Charlie Murphy and comedian Paul Mooney. The result is a show that used its two seasons to the utmost potential, creating consistently hilarious material that ruffles feathers while forcing you to think.



Season One
Season one finds Chappelle's sketch comedy show starting out in fine form, with few duds (most of which are kept relatively short). That said, even the duds still generate laughs here and there. Blackzilla - wherein a 20-story tall Chappelle terrorizes Tokyo by cold-cocking Godzilla, urinating on the citizenry and copulating with a volcano - seems like an idea that might have been left on the cutting-room floor. And bits from the Player Haters Ball involving Korea's number-one Player Hater also seem a little awkward, while the rest of the sketch, featuring plenty of put-down comedy, shines with stinging wit. Standouts - of which there are many - include Chappelle as a blind African American Ku Klux Klansman, a gag in which reparations are paid for slavery, (resulting in exponential Escalade sales and record label start-ups) and The Mad Real World, featuring a lone white guy rooming with a bunch of gang-bangers who (among other things) cold-shank his visiting dad for looking at the girls 'like that.'

Chappelle's crack head character Tyrone Biggums terrorizes schoolchildren when he comes to lecture their class on the dangers of drugs, the Wu-Tang Clan opens a financial investment firm, and Chappelle portrays a white newscaster, Chuck Taylor, in a number of sketches (including a Trading Spouses parody that keeps the racial stereotype humor humming). Notably, Chappelle introduces a pair of man-on-the-street sequences, Ask A Black Dude, and Ask A Gay Guy, pairing questions from real (and surreal) people with pro-comic responses. It's in these sequences where Chappelle flexes the muscles his brief show was meant to use, those that actually open up a dialog on race relations and prejudice in America. As a premier season, this collection of work outlines a show that may very well have been (as critics and supporters alike brought up) too smart for America's continually dumbed-down culture.

Season Two
I guess some things are just meant to shine brightly for a short while, only to be quickly (not quietly) snuffed out. Witness season two of Chappelle's Show, in which all participants clearly realized they had lightning in a bottle, while Chappelle especially seemed somehow to realize it couldn't last. From the get go the audience cheers louder than ever as Chappelle walks on stage to welcome us back for another go 'round. Whereas before he was a funny, edgy comedian, by Season Two he's become a cultural hero. Chappelle acknowledges that he's stirred up a mess of trouble, and sometimes-puerile trouble, to which he retorts with a choral arrangement of the 'diarrhea song.' A few other instances of literal bathroom humor appear, but even those have a deeper point, such as the Profiles In Courage sketch featuring the first black man to use a white toilet. The 'Sh*t-In' rally brings painful tears of laughter as the black protesters use fire hose torture as an impromptu, celebratory bidet-session.


Throughout the season Chappelle references wounds centuries of slavery and prejudice have caused in the American psyche, wounds into which he deftly incises astringent humor, while expanding the reach of the show even further into the realm of popular American culture. Crack head Tyrone Biggums reappears to take on Joe Rogan and Fear Factor, Chappelle fantasizes about what it would be like to be Oprah's baby-daddy, and introduces his own game-show; I Know Black People. He also keeps up with humor that critics have speculated is 'too smart' (more likely too close-to-home) for many in his audience. Sketches such as The Racial Draft have cultures laying claim to celebrities of mixed heritage like Tiger Woods or Halle Berry, while Chappelle's look at the white-people-can't-dance theory ends with some truly charming examples (versions of '80s sit-com theme songs) of the fact that Dave Chappelle can't sing.


Charlie Murphy's True Hollywood Stories are equally tragic, hilarious and strain credibility. His reminiscences of Rick James's coked-up insanity unsympathetically look at how F-ed up James was, (and foreshadow his early demise) but a story involving Prince's alleged basketball skills remains pretty much a we'll-never-know mystery. Two episodes stand out: episode 11 features sketches that didn't make the cut, and episode 12 lampoons Wayne Brady's perceived level of 'blackness' while giving (unwitting?) late-season notice that Chappelle probably wouldn't be doing the show much longer. From the cutting-room floor bits, the Def Comedy Poetry Jam is so stupidly funny I'm very grateful it squeaked onto this special episode. More fortuitous is the inclusion of a spin-off from the poorly received Player Haters Ball sketch. For who knows what reason, the Player Haters enter a science competition - dumb enough, but the Korean Player Hater's time machine entry brings about a sketch so misbegotten it needs its own series - The Time Haters, wherein the Player Haters travel back in time, pummeling Hitler and shooting a slave owner. As Chappelle notes, shooting the slave owner was likely the bit that pushed this sketch off the table and into the dustbin - despite Chappelle's ardent support of the notion. But when Chappelle quits the show in episode 12 it allows Wayne Brady (who makes Bryant Gumble look like Malcolm X per Paul Mooney's Negrodamus) to take over. Soon the stereotype-laughs hit a fever pitch and the closing bell starts ringing. Given the choice between two spectacular seasons or additional ones (brought about by huge money but populated by sketches that reportedly made Chappelle uncomfortable - and took him further from his true love Standup Comedy) we should consider ourselves lucky to have what we have.

The Lost Episodes
And that was apparently it. Season Three episodes had begun filming when Chappelle decided to flee the country. Rumors of 'too much too soon' abound; drugs, partying or 55 million dollars for two more seasons (that part at least was genuine) seemingly made Chappelle realize enough was enough. But the sketches on display in these three 'lost episodes' indicate that the bloom had well faded before Chappelle's famous flight. Only one bit - the airing of an oddly prescient recording from the late Tupac Shakur (featuring the chorus: 'I wrote this song a long time ago') - is consistently funny. Chappelle's version of a black Howard Dean also sports some topical laughs, but many of the sketches are only intermittently funny, instead relying on cruel humor and much more broad racial stereotyping that goes beyond being insightful and back into simple, broad lampooning that Chappelle himself thought began to merely reinforce stereotypes.

While in-absentia, regulars Charlie Murphy and Donnell Rawlings (doing an adequate job) replaced Chappelle as host. They aren't nearly as comfortable in front of a live audience, making the show seem even more a shadow of its old self. Their best bit is a Q&A session with the audience that addresses the sketch-that-broke-the-camel's-back - a generally crude bit that features Chappelle in blackface getting giddy over fried chicken (among other bits of schoolyard level humor). Even though it starts to resemble a town hall meeting, at least this is a fitting end to the series, as show-attendees of all stripes speak publicly among each other about how they perceive or are affected by racism.



The DVD

Video:

Presented in their original fullscreen 1.33:1 ratio, these episodes look as clear as on their original air dates. Colors are vibrant and no compression artifacts are to be found. Overall, you couldn't really ask for a better mastering job for a TV show, and since this series aired from 2003-2004, there's no degradation of the source image.


Sound:


English Dolby Digital Stereo sounds perfectly fine. The sound design of these shows is not complex, but you'll hear clearly every epithet, and all of Chappelle's foolish accents. The musical performances are clear and easy to groove to.


Extras:

Season One

Five of the twelve episodes come with Audio Commentaries with Chappelle and co-creator Brennan. The pair discuss some of the difficulties they encountered getting sketches to air, some behind the scenes foolishness (Ask a Black Dude logo? - created in minutes) and their feelings of being somehow blessed when, during some man-on-the-street bits they just happened to run into the likes of Dee Snider, Joe Rogan and Stephen King. 29 minutes of Bloopers and Deleted Scenes are both funny and aggravating. Extended bits and bobs from The Mad Real World show why it was difficult to pare the sketch down in order to fit it into an episode, while on the other hand watching the Yoshi, the Korean Player Hater trying to say 'broke-ass sexual chocolate' over and over just doesn't cut it. Unaired footage of Ask a Black Dude with Paul Mooney is essentially unedited footage of Mooney watching taped questions and ad-libbing his answers. Mooney's humor is bone dry and seems even drier in this form, though it's nice to see him crack himself up on occasion. The footage lasts about 12 minutes. Comedy Central Promos and Previews abound on all three season's disks.

Season Two

Season Two gets an entire disc of extras, in addition to selected episode audio commentaries. First off is 17 minutes of Extra Stand-up from Chappelle as he works the audience of the show. Not sure how it played out in real time, but each short bit is interrupted by a fade-out, messing with any flow Chappelle may have generated. Nonetheless, Chappelle's stand-up is quite funny. An hour-and-ten-minutes of Bloopers and Deleted Scenes with Available Audio Commentary from Chappelle and Brennan goes the extra mile (including showing 22 nearly identical takes of Charlie Murphy laughing). 15 minutes additional Rick James Memories from Charlie Murphy capture some special moments in time. 20 extra minutes of a Rick James Interview gives James's booze and coke ravaged side of the story - mainly how he often had to 'go upside' Murphy's head. Two separate sequences of additional Charlie Murphy's Hollywood Stories add another 30 minutes to the extras bag. That's a lot of extras! But there's more! Five episodes from the season get their own Audio Commentary Tracks from Chappelle and Brennan. A standout extras package for the ultimate season of Chappelle's Show.

The Lost Episodes

Five additional Unaired Sketches (15 minutes), seven-minutes of Deleted Scenes, 24-minutes of Bloopers and a featurette - The Fabulous Making of Chappelle's Show: Season 3ish - (20-minutes) accompany Audio Commentary Tracks on all three lost episodes. Brennan, Donnell Rawlings and Charlie Murphy conduct the commentaries. The realities of carrying on with the show minus its star, the quality of the work on display and the controversies surrounding the season are discussed. The unaired sketches contain moments of brilliance, moments of dullness, and lose a lot of zing without sounds of laughter from the audience. Deleted Scenes are less funny than the Bloopers, which deserve the longer run-time - especially a young victim of Charlie Murphy working on his anguished cries of pain. The making of Featurette has plenty of interesting behind-the-scenes stuff, more bloopers (especially as Murphy and Rawlings struggle to host the show) and an annoying announcer. Musical Performances from John Legend (piano ballad) and Dead Prez (greazy hip hop) round out the extras.


Final Thoughts:


And there you have Chappelle's Show, not unlike a championship pole-vault; a furious controlled run-up, followed by a glorious, high-arcing leap into the atmosphere, and resulting in a thudding impact with Earth, spraying sand here and there but leaving a deep impression.

Chappelle's Show; The Series Collection is for late-adopters only. While the brilliance of the show is without question - outrageous comedy that demands intelligence and immaturity while staring in the face of bigotry - this collection is comprised of all previously released material, both seasons and the lost episodes, with nothing new included. Fans from the get-go will mostly likely already have everything included except the new box its all put in. However, if you don't already own any of Chappelle's Show it's worth 50 bones to get it all wrapped up in one neat package. From Chappelle's sartorially splendid player hater to Paul Mooney's arid, extra-dry bits, Murphy's on-court duel with Prince to Q-tip and venereal disease puppets singing to grade-schoolers, you'll find many hours of hilarity that you'll want to revisit more than once. You'll also probably look at your own biases (we all have them - as Chappelle reminds us) and hopefully learn something while moving on up. Fans who own even one season on DVD already can probably scratch up the two others cheaply, so they don't need this, but if you're like me and have only heard about Chappelle's Show, or just seen an episode here and there, this collection is Highly Recommended.
- Kurt Dahlke
~ More of Dahlke's DVD Talk reviews here at DVD Talk I'm not just a writer, I paint colorful, modern abstracts, too! Check them out here KurtDahlke.com
---
C O N T E N T

---
V I D E O

---
A U D I O

---
E X T R A S

---
R E P L A Y

---
A D V I C E
Highly Recommended
---
E - M A I L
this review to a friend
Sponsored Links
Sponsored Links