Beauty and the Beast - The Third Season
List Price: $50.99 [Buy now and save at Amazon]
---
Who's a naughty kitty? You are, Vincent! You're a naughty kitty! Okay, fans; it's here: the third and final go-around for one of the most publicized (and least seen) cult TV series of the 80s, Beauty and the Beast. Having written about Beauty and the Beast before (please click on Beauty and the Beast - The First Season and Beauty and the Beast - The Second Season to read those reviews), I can't say I'm the biggest fan of the series, but to be honest, this abbreviated third season (there are only 12 episodes) wasn't half bad. A subplot concerning the abduction of Catherine's and Vincent's baby was pretty cool, and there was an agreeable amount of big kitty mauling by Vincent to keep the action going.
As you may know, Beauty and the Beast tells the story of Catherine (Linda Hamilton), a New York D.A. who forges an unlikely love affair (or whatever you may want to call it; the series dances around this sticky question) with mutant Vincent (Ron Perlman), a half-lion, half-man creature who is the guardian of the world Below, a vast series of tunnels below the city where outcasts live in safety from the cruel, uncaring world Above. Vincent, an incredibly noble, poetic soul, is tortured by his "impossible" love for Catherine, while Catherine revels in her symbiotic association with Vincent (they share ESP powers, apparently, because Vincent can "sense" her when she's in danger), while also suffering because they live in separate worlds.

SPOILERS ALERT!

There's no way to discuss Beauty and the Beast - The Final Season, without giving away the "big secret" about Catherine's ultimate fate, so, if you're curious about the show but don't know anything about it - don't read any further. In the season opener, the producers, perhaps aware that what little remaining audience was left was tiring of the constant cat-and-mouse game (sorry) between Catherine and Vincent, decided to go for broke and have the couple "finalize" their relationship. If you remember, Vincent, half-mad down Below, is calmed and soothed by Catherine, where both eventually succumb to their passions. Or at least, I think that's what they did; that particular sequence is shot in such a silly way (a couple of shots of opening rose buds put me in hysterics) that if I didn't know already that the odd couple were going to have a baby, I never would have guessed it. Evidently, the union was successful (no one opened a bedroom window and whipped a shoe at the yowling pair), because Catherine soon finds herself pregnant.

Unfortunately for her, an evil genius, Gabriel (Stephen McHattie), kidnaps Catherine with the intent of stealing her baby - once he finds out that Catherine has conceived with the terrifying Vincent. Held hostage by Gabriel, Catherine delivers her child, but tragically, is killed on Gabriel's orders. Vincent arrives just in time to say goodbye to her before she slips away, and to see his baby carried away by Gabriel in a helicopter. Despondent, Vincent carries the dead Catherine back to her apartment, and stays with her until the morning, only to return to the Below to grieve.

Unlikely aid comes to Vincent's search for his son from Catherine's former love Elliot Burch (Edward Albert), and her unrequited love Deputy D.A. Joe Maxwell (Jay Acovone), along with Vincent's possible future love interest, special investigator Diana Bennett (Jo Anderson). Together, they manage to track down Vincent's baby, and reunite the two, but not before Vincent suffers terrible mental torture at the hands of evil Gabriel. Soon, Diana falls under Vincent's moody spell just as Catherine did, but any clues as to their future relationship must remain speculation, since the series was abruptly canceled early in 1990.

The main point of interest for me this final season was the inclusion of Stephen McHattie as the cruel, sadistic Gabriel. McHattie, one the best supporting characters out there, is at his usual unhinged best as the (unintentionally, I'll assume) hilariously over the top Gabriel. Watching McHattie - hollowed eyed, reptilian - deliver the following lines is to know true campiness: "When I was seven years old, my father sold me. Children have an immense capacity for hatred - immense. I used to lie awake at night and taste it in my mouth. It kept me warm. When I was 15, I came back home and strangled my father while he slept. I cherish that day." The whole baby kidnaping plot gives Beauty and the Beast - The Final Season a jolt, a bit of juice that nicely saps over the head the fluttery banality of the whole Catherine and Vincent nonsense. Whenever the series indulges in flowering cliches, it grinds to a torpid halt. Vincent's frequent diary entries, read in a choked, whispering grumble by hoot Ron Perlman, always remind me of some mooning, self-absorbed teenager bitching about the "unfairness of life and love," while what he or she is really in love with is their own faux-angst and self-importance. When Beauty and the Beast goes in that direction, I head for the floor laughing.

And it doesn't help that the producers try and graft on a Catherine clone, Jo Anderson's profiler Diana Bennett. Nothing about this "new" character is new, and it's painfully obvious that the series' producers were trying to run off a Catherine carbon copy in hopes of striking buzz twice. It doesn't work. Anderson's character, who starts out strong with an intriguing vulnerability concerning her work, suddenly becomes a jellyfish in her emotions when she quickly swoons for Vincent. As for the celebrated chemistry between Linda Hamilton's Catherine and Perlman's Vincent, well...it simply isn't there between Perlman and Anderson. If anything, Perlman looks fairly ticked-off during his scenes with Anderson (perhaps he saw the writing on the wall for the series when Hamilton wanted out). And without the prolonged tease of the series' central story - two doomed lovers, separated by culture and DNA, yearning to join - you don't have a Beauty and the Beast that works.

Here are the twelve, one-hour episodes of Beauty and the Beast: The Final Season. PLEASE NOTE: As with most vintage TV series released by CBS/Paramount, there is a small disclaimer (smaller than normal, actually, with no prominent border box for this one) at the back of the DVD slimcase that states, "Some episodes may be edited from their network versions." There is no further explanation of what cuts, if any, were made. Never having been a fan of the show, I can't tell you what, if any, post-broadcast cuts were made, but I didn't notice anything egregious in the editing. Most of the episodes time out at a little more than 48 minutes, which is about right for the original network run times. It's possible, though, that these are the syndicated versions, which may account for the minor cuts for time. Edited TV shows are one of the hottest topics concerning DVD releases, and as a reviewer, I've taken both sides of the issue, depending on what title I'm reviewing. It's usually a case-by-case basis:
DISC ONE:

Though Lovers Be Lost, Part 1
Catherine rescues Vincent from his madness just before she discovers she is pregnant with his child. Later, she is kidnapped by a shadowy figure, but Vincent cannot save her as he lost his special bond with her.
Though Lovers Be Lost, Part 1
As the baby's due date draws near, Catherine is still held captive. Sensing the child, Vincent is drawn to where Catherine is held. But he may be too late to thwart the evil plans in store for her and the baby.
Walk Slowly
Vincent brings Catherine's body back to her apartment, where he sits vigil over her until morning. While the D.A. starts investigating what happened to Catherine, Vincent begins a desperate search for his son.
Nevermore
More determined than ever to find Catherine's killer, Vincent, Elliot, Joe and Diana each make separate plans. Meanwhile, Vincent reveals himself to Birch.
DISC TWO:

Snow
Vincent's nightmares about a snowstorm in the tunnels come true when a man named Snow arrives - determined to kill him.
Beggar's Comet
Gabriel offers Elliot Birch restored power and wealth if Elliot betrays Vincent. Only a last-minute change of heart saves Vincent's life, but at what cost to Elliot?
A Time to Heal
Suspecting that Vincent was Catherine's lover and the father of her child, Diana waits for Vincent to appear at Catherine's grave.
In the Forests of the Night
After destroying Gabriel's drug house, Vincent gives Snow's ring to Diana. Rolley returns to the World Below after trying to rob a liquor store.
DISC THREE:

Chimes at Midnight
Diana escapes from Gabriel's henchmen. Meanwhile, Vincent surrenders to Gabriel, who cages him and tortures him with film footage of his kidnapped son.
Invictus
Vincent saves his son just as Gabriel is about to suffocate the baby. He then takes his infant son to the World Below, where during a special naming ceremony his guardian angels appears.
The Reckoning
A letter from an old flame inspires Father to visit her in the World Above, where he considers staying permanently. Meanwhile, strangers are killing helpers.
Legacies
Seeking revenge, the son of a cave-in victim tries to bury Father alive.
The DVD:
The Video:
The full screen video image for Beauty and the Beast: The Final Season is just okay, with occasional grain, and some compression issues (ghosting); don't watch it on a big monitor and you'll be okay.
The Audio:
The Dolby Digital English 2.0 stereo audio track is a nice step up for this DVD, with a strong, clear mix between dialogue and music. Close-captioning is available.
The Extras:
Evidently, the new extra intros filmed by Perlman and Hamilton for the Second Season didn't prove a big enough draw with DVD buyers, because they're nowhere to be seen here. No extras.
Final Thoughts:
If you've come this far with Beauty and the Beast, you might as well finish it up, don't you think? Fans no doubt will weep when Catherine says her final goodbye, but I'm not sure anybody is going to be pleased with her replacement here. Luckily, reptilian character actor Stephen McHattie is around as the deliriously looney Gabriel, giving Beauty and the Beast: The Final Season the jolt it always needed. I recommend Beauty and the Beast: The Final Season.
---
Paul Mavis is an internationally published film and television historian, a member of the Online Film Critics Society, and the author of The Espionage Filmography.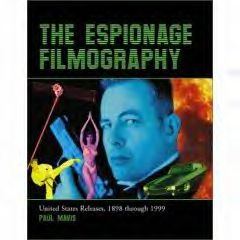 ---
C O N T E N T

---
V I D E O

---
A U D I O

---
E X T R A S

---
R E P L A Y

---
A D V I C E
Recommended
---
E - M A I L
this review to a friend
Sponsored Links
Sponsored Links