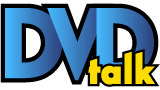 Antonio Gaudí - Criterion Collection
List Price: $39.95 [Buy now and save at Amazon]
---
Avant-garde filmmaker Hiroshi Teshigahara's Antonio Gaudí (1984) is an unconventional documentary largely devoid of anything beyond image and score. Apart from a simple title screen and a few brief snippets of exposition, this 72-minute film is a wordless tone poem celebrating the architectural achievements of Barcelona's most renowned architect, Antonio Gaudí (1852-1926).



Teshigahara (1927-2001) was most celebrated for his film collaborations with novelist and screenwriter Kobo Abe (1924-1993), most notably Woman in the Dunes (1964). However, he began as a documentarian, and continued to make documentaries throughout his career. Teshigahara encountered Gaudí's architecture in 1959 on a trip to Barcelona with his father. Gaudí's work so captivated Teshigahara during his brief visit to Barcelona that he returned a quarter-century later to make Antoni Gaudí.



Through visuals alone, Teshigahara grounds the film in Barcelona, nestled within Catalonia between the Mediterranean Sea and the Serra de Collserola mountain range. He introduces the viewer to the city through panoramic shots of the skyline, a stroll through the Barri Gòtic (the old city center), footage of Barcelonans performing the traditional sardana circle dance, and a look at city parks and fountains.



Having set the location, Teshigahara, again wordlessly, moves on to the Modernisme works of Gaudí. Gothic and Moorish traditions, morphed through incorporation of Art Nouveau elements inspired by nature, might be one way to describe these works; gothic-cum-trippy, would be another. Working at the behest of wealthy patrons, Gaudí built mansions, an apartment building, a church, and a park. Teshigahara's camera probes each.



Having prepared the viewers through an exploration of Barcelona, and then of each of Gaudí's works, the final portion of Antonio Gaudí is a visual exploration of Sagranda Familia, a truly massive Catholic church considered by Gaudí to be the culmination of all his ideas about architecture, and intended by him to be "the last great sanctuary of Christendom." Gaudí worked on the Sagrada Familia for over forty years, devoting the final 15 years of his life exclusively to it. Naturally, it's this structure which, to powerful effect, most fully absorbs Teshigahara's attention.



Antonio Gaudí is wonderfully scored by frequent Teshigahara collaborator Toru Takemitsu (1930-1996). Takemitsu provides the unique experimental music typically associated with Teshigahara's films. Even viewers who have never seen any of Teshigahara's other films, may instantly recognize Takemitsu's distinctive work from his collaborations with other directors including Masahiro Shinoda, Masaki Kobayashi, Shohei Imamura, Akira Kurosawa, and Chris Marker. The use of Tekemitsu's score on this film could be criticized for being so alien from the experience of Gaudí, but this film is not really so much about Gaudí per se, as it is about Teshigahara's impression of him. Taken in this context it works perfectly.



The DVD




The Video:

Antonio Gaudí is presented in its original aspect ration of 1.33:1. The image is intentionally windowboxed such that a black strip appears on all sides when viewed on a properly-adjusted display.



Antonio Gaudí has received a new high-definition digital transfer from a 35mm low-contrast print struck from the original negative. Most dirt, debris and scratches have been removed. Color levels generally look accurate throughout, with especially deep blacks. The image is typically sharp, but occasionally goes soft, perhaps because of limitations in the source material.



The Audio:

The mono audio track is not as good as it should be with analog tape hiss and distortion occasionally audibly marring Tekemitsu's score. Finally, though the selection of a mono audio track is true to the original recording, the option of 5.1 playback for this outstanding music would have been appreciated too.



The Extras:

Antonio Gaudí includes a splendid range of extras starting with a 36-page booklet which includes an essay by professor Dore Ashton, author of The Delicate Thread: Teshigahara's Life in Art, a reminiscence by Teshigahara entitled My First Trip to the West about his 1959 trip with his father, and A Photographic View of Travels in the West a conversation that included Teshigahara, his father, and another pair of Japanese photography enthusiasts.



The only extra on the first disc is the enigmatic original theatrical trailer. A commentary track to accompany the main feature would have been a welcomed addition, but alas was not provided.



The second disc is loaded with fine extras. First up is the 19-minute home movie Teshigahara shot of his 1959 trip to Barcelona with his father, Sofu Teshigahara. The footage, shot on 16mm without sound, focuses principally on the architecture of Gaudí, but also memorializes a visit with surrealist artist Salvador Dali.



There's also a newly-shot 13-minute interview with architect Arata Isozaki who designed the Los Angeles Museum of Contemporary Art building, and was the art director on Teshigahara's The Face of Another. Isozaki describes meeting Teshigahara and Kobo Abe at university, and their mutual involvement in a youth movement focused on creating a new avant-garde artistic movement informed by socialist politics.



The next extra was a late addition to the set, but really more than anything else provides a good counterpoint to the main feature. God's Architect: Antonio Gaudí is a 59-minute BBC documentary hosted by iconoclastic art critic Robert Hughes. Shot on high-definition video and enhanced for widescreen, this documentary examines Gaudí's life and work in a more conventionally informative manner than that taken in the main feature. Hughes is himself quite a character, but he manages to impart a lot of information on Gaudí and the fate of his works while hobbling about Barcelona.



There's also a 16-minute segment for the BBC art series Monitor from 1961 directed by Ken Russell included which explores much the same territory as God's Architect: Antonio Gaudí. This black and white short suffers from significant digital-combing.



The final extra is a 17-minute documentary by Teshigahara about his father's artistic work entitled Sculptures by Sofu--Vita (1963).



Final Thoughts:


The Criterion Collection's release of Hiroshi Teshigahara's Antonio Gaudí is highly recommended. This release will appeal to a broad range of viewers. Admirers of Teshigahara will appreciate that Antonio Gaudí looks stunning and will also appreciate the inclusion of the two rarely seen shorts by Teshigahara on the second disc. Experimental music aficionados will appreciate, despite some small flaws, the Toru Takemitsu score practically unburdened by accompanying dialogue. Finally, of course, viewers interested in architecture will find much to love here both in the main feature and in the extras.



Fans of Teshigahara and/or avant-garde documentaries should start directly with the main feature. The experience of the film unmediated by excessive foreknowledge is probably preferable for a first viewing. On the other hand, viewers who generally prefer conventional documentaries or who are principally interested in the architecture of Gaudí may wish to start with God's Architect: Antonio Gaudí from the extras before proceeding to the main feature.
---
C O N T E N T

---
V I D E O

---
A U D I O

---
E X T R A S

---
R E P L A Y

---
A D V I C E
Highly Recommended
---
E - M A I L
this review to a friend
Sponsored Links
Sponsored Links