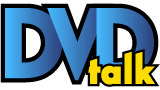 Fox // PG-13 // April 29, 2008
List Price: $39.98 [Buy now and save at Amazon]
---
The Movie:
You don't have to be a dummy to know that after her breakthrough motion picture success in Knocked Up that Katherine Heigl would be appearing in some star vehicle motion picture as quickly as possible, right? Well that's what 27 Dresses feels like, a rushed motion picture designed to strike while the iron was as hot as possible, but while Heigl was thinking that this film would make her a viable motion picture star, someone forgot to read the script to the thing, because it's devoid on any real imagination that I can find.
Written by Aline Brosh McKenna, who adapted The Devil Wears Prada for cinematic storytelling, and directed by Anne Fletcher (Step Up), Heigl plays Jane, a woman that is the quintessential definition of "always a bridesmaid never a bride," as she's filled said position 27 times. Now think about that for a second, either she is very lucky, or she's got some sort of strange addiction that only Maury Povich might be able to cure. Making things more bizarre is that she keeps all the dresses, which leads me to think that the woman has some sort of fetish for artificially made fabrics that she wouldn't think of wearing again anytime soon. But I digress. Her younger sister Tess (Malin Akerman, The Heartbreak Kid) comes to New York and immediately starts a relationship with George (Edward Burns, The Brothers McMullen), Jane's boss and longtime crush. But since Tess is Jane's sister, she helps Tess out with lip fully bitten. When Tess and George announce their engagement, that's when Kevin (James Marsden, Superman Returns) makes a more pronounced appearance. Kevin met Jane earlier in the film and Kevin's cynical attitude was a turn off for Jane, though when Kevin is discovered as a wedding correspondent for the prestigious New York Journal, that's when minds start to get changed a little bit. Jane starts to act a little more selfishly, which after eating so many bad sandwiches of grief, is a welcome respite for her.
Now when it comes to romantic comedies, surely there would be some new gold to mine, or at least a different way to tell the tale, right? Well if there is, 27 Dresses sure isn't finding it. You can time out when the main character conflicts are going to occur, and less than ten minutes into the film, my wife, who's seen her fair share of said romantic comedies, said that she knew what was going to happen in the rest of the film. We both did, for sure, but she knew what would exactly occur. And yeah, Jane and Tess get into a fight at some point, and while Jane is repelled by Kevin, she becomes more attracted to him the more she finds out about him, even if a small hiccup or two gums up the works, so to speak, early in the third act. To the credit of the performers, while Heigl seems to appear bored and lifeless in the first act, at least when Marsden is reintroduced more significantly into the picture, things are livelier and Heigl snaps out of it, almost as if she knows the script stinks, though she'll make every effort on it now that Marsden is here and is, you know, actually trying to make it work. So it might start off bad, it gets palatable as things unfold. But at 111 minutes, you feel like you're wearing all 27 dresses at times. Ten or fifteen minutes could have been trimmed without losing anything, if you ask me.
As far as the roll call of capable comedic performers whose talents are wasted in supporting roles in big studio pieces of junk goes, the list is relatively small. Aside from those I've mentioned, Melora Hardin (The Office) plays Kevin's challenging boss, while Judy Greer (Arrested Development) plays Jane's best friend Casey. She does have a funny line here and there, but almost every scene she's in makes her look like she just woke up after a three day vodka binger. Now I know that's what her character is supposed to be at time, but I thought about this when I was watching the supplemental material. It's said (and hinted upon) in the movie that a bridesmaid dress is supposed to knock the woman wearing it down a couple of notches on the looks side of things, so the bride can look at the better come the day of the wedding. If that's the case, I think that Greer is a cinematic bridesmaid dress for Heigl for whatever unnecessary reason. Greer is not ugly by any means, but Greer seemed to be dressed down more when she shares the screen with Heigl, which was a little bit wasteful of her talents and I'd be a bit insulted if I were Greer. But hey, the film made over $75 million domestically and increased her visibility to the public, so ugly it up, right?
The Blu-ray:
Video:
27 Dresses arrives to Blu-ray shelves with a 2.40:1 widescreen presentation and an AVC MPEG-4 encoded transfer on a BD-50 dual layer disc. While there are a lot of scenes on this disc that possess quite a bit of background depth, the overall lack of detail throughout the film was a disappointment. I was expecting facial imperfections and flaws, but at times, Heigl and Akerman look as if they're airbrushed figures. Or to put it another way, take a look at Marsden in X-Men 3 and compare that Blu-ray to this one, and you might see what I'm referring to. The video qualities aren't a complete failure, as blacks look very deep and provide a solid contrast to things, but for a film that was released to theaters three months ago, 27 Dresses should look much better than it does on Blu-ray.
Sound:
Fox brings their DTS HD 5.1 Master Lossless Audio to the table for 27 Dresses and this sounds like a relatively ordinary soundtrack. Dialogue is planted in the center channel, though sometimes it's a little bit on the hushed side of things, so some volume compensation is in order. There are a couple of songs that play during the film, and while they sound clear they hardly possess any subwoofer "oomph". The only real chance for surround activity and subwoofer usage is during an ambient scene where the main characters are caught in a thunderstorm late in the film. And if you really want to, you can check out the Spanish, Cantonese, Mandarin or Korean subtitles on the disc, but as I mentioned earlier, this is a new film that looks remarkably unremarkable.
Extras:
While the film lacks a commentary track with Heigl, Fletcher or anybody else, at least the extras are presented in high definition, so that's good, right? "The Wedding Party" (14:31) is your typical quick making of look at the film, with thoughts on the initial story by the cast and crew, and their thoughts on what they needed to do to separate it from other romcoms. The cast share their thoughts on the film, their co-stars and director, while the crew talks about the cast. It's your standard featurette where no one can do any wrong. Moving on, "You'll Never Wear That Again" (6:46) looks at the wardrobe in the film, because you can't really make a film titled 27 Dresses without looking at, well, 27 dresses. The costume designer Catherine Marie Thomas talks about how she wanted to dress Heigl for the weddings, and there is copious footage of Heigl in all of the different dresses. "Jane's World" (4:38) examines the locations and set design, along with how all of the weddings were shot for the feature. "Running of the Brides" (5:05) examines the Filene's sale which occurs each year. For those of you who aren't married or went to the bar while your fiancée did this, basically it's a wedding dress store where dresses in the thousands of dollars are marked down to the hundreds. The Filene's personnel discuss the origins of the sale and the anxious brides talk about their strategies both before and during the rush. Three deleted scenes (3:58) are next, and they don't really show all that much worth talking about. The trailers for Juno, The Devil Wears Prada and Mr. and Mrs. Smith round out this disc.
Final Thoughts:
For the story that it has, 27 Dresses seems to rely on the faculties of its stars to help elevate the material. This does occur a little bit as the movie goes on, but when the story does pop in from time to time, it reminds us that it's fairly unoriginal in terms of ideas and execution. The technical merits are somewhat disappointing and the extras are phoned in and threadbare, so if you really want to watch it, watch it for Heigl and little else. A solid rental at best.
Sponsored Links
Sponsored Links