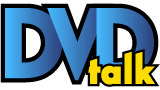 List Price: $38.96 [Buy now and save at Amazon]
---
The Other Boleyn Girl may be set against the backdrop of the British monarchy in the 16th century, but a stiff, stodgy tale of romance in centuries gone by it's not. No, it's more Procter and Gamble than Merchant-Ivory...a lurid soap opera dripping with sex, betrayal, infidelity, shameless grabs for power, accusations of incest, and a string of decapitated bodies left in its wake.



Directed by first timer Justin Chadwick, The Other Boleyn Girl is set during the Tudors' reign over England. Queen Catherine has been unable to
produce a male heir for Henry VIII (Eric Bana), offering the power-starved Boleyn family an opportunity to leverage their family's friendship with the king and boost their lagging fortunes. The Boleyns first offer him the eldest daughter, the brash, headstrong, and impetuous Anne (Natalie Portman). Henry is briefly intrigued, but his attention soon turns to the other Boleyn girl. Mary (Scarlett Johansson) is meek, doggedly loyal, and, incidentally, married. She wants to live a quiet life in the country with her husband, but against her wishes, Mary is summoned to Henry's castle with the rest of the Boleyns and taken in as the king's mistress. Anne is incensed that she's been passed over in favor of her younger sister, and her retaliatory stab at seducing her way into power sends her into exile for several years. When she returns, Anne is a changed woman. More cold and calculating, Anne schemes not just to win a place in Henry's bed but to take his side in the monarchy, more than willing to rend the country in two on her way to the throne.



This may be Justin Chadwick's first time helming a feature film, but he has no trouble immediately finding the perfect middle ground between the arthouse and an episode of Red Shoe Diaries. This is a movie that's been intensely researched and makes use of still-standing historical settings whenever possible, but The Other Boleyn Girl isn't tethered by history books...by some drive to document every dogeared page in Philippa Gregory's novel. It's not a sweeping epic and clearly isn't clawing its way towards an Oscar. No, The Other Boleyn Girl uses the rich history of the monarchy, sumptuous photography, and a keen visual eye as a backdrop for a cacklingly wicked melodrama. Gregory's sprawling book is stripped down to a script as focused and tight as the corsets that bind all of the women throughout the film. The Other Boleyn Girl is too sopping with sex and betrayal for the pace to drag. The movie is particularly well-cast -- Eric Bana has the confident swagger and immediately dominating presence of a monarch, and Scarlett Johansson is convincingly sweet and virtuous -- but it's propelled by a venomous turn by Natalie Portman. Scheming, sultry, and manipulative, her tempestuous performance is what makes The Other Boleyn Girl so much fun to watch.



The Other Boleyn Girl isn't a two hour history lesson; it's an artful yet soapy melodrama about lust, power, and manipulation. No, it's not some powerful, resonant costume drama, but I was engaged and entertained from start to finish, and sometimes, that's good enough for me. Recommended.



Video: The Other Boleyn Girl
was shot with Panavision's Genesis HD cameras, following a fully digital path from principal photography in the UK all the way to this newly-minted Blu-ray disc. Presented at an aspect ratio of 1.78:1 and encoded with Sony's preferred AVC codec, The Other Boleyn Girl looks spectacular. The image is immaculately detailed and silky smooth, embracing the distinctive look of HD video rather than process it to be indistinguishable from a film shoot. That glossy sheen, coupled with a heavily stylized palette, leave The Other Boleyn Girl at times looking more like a moving painting rather than just another feature film. It's an aesthetic that works very well to the movie's favor, particularly its stunning palette. The Other Boleyn Girl isn't a bright, vivid movie, but its colors are subdued in an immediately striking way. It feels more as if I'm peering into a different world rather than watching a movie where a color saturation slider in some post-production suite has been dialed down. The image is bolstered by deep, inky black levels, and no compression artifacts creep into the frame at all. The Other Boleyn Girl is a beautiful movie and demands to be seen in high definition.



Audio: The Other Boleyn Girl is backed by a lossless Dolby TrueHD 5.1 soundtrack, and its sound design is very effective considering the constraints of a dialogue-driven film that rarely steps outside of the castle. The mix is spry and lively as these characters are first introduced at the Boleyns' estate, and even the interior sequences feature a subtle atmosphere to occasionally remind viewers that there's a world outside whichever four walls happen to be in front of the camera. A faint reverb adds some dimension to the many scenes set inside the castle as well. Dynamic range is full-bodied, from the thunderous clatter of hooves early in the movie to the flurries of pounding drums in the score. All of the film's dialogue is reproduced cleanly and clearly throughout, never overwhelmed by any other element in the mix and not marred by even the slightest flicker of distortion. While the nature of the film doesn't lend itself to something aggressive or dynamic, I'm very pleased with the way The Other Boleyn Girl sounds on Blu-ray.



Lossless soundtracks have also been provided in French and Spanish alongside subtitle streams in all three of the disc's languages.



Extras: Sony has assembled a rather nice special edition for The Other Boleyn Girl, and all of its extras are presented in high definition.



The film's deleted scenes are even backed by Dolby Digital 5.1 audio, and the reel runs just shy of 24 minutes in total. A number of these are slightly different versions
of what made it into the film; we get to see Anne read Henry his fortune, for instance, and Mary is not longer alone with the king as she dresses his wounds. Mary is the focal point of many of these scenes, including a subplot with her ailing husband, learning just how profoundly Anne has upended England, and watching as her son is used in a ploy to distract the king. An alternate ending has also been included, but it's only marginally different, just placing different text over some of the footage. Most of these scenes were cut for pacing, and The Other Boleyn Girl is better off without them, particularly a sequence with Anne pleading with Mary to lie to the king on her behalf that would've robbed a scene that follows of much of its impact.



The Other Boleyn Girl shrugs off the usual rote making-of pieces, with its featurettes instead more intensely focused on the movie's historical backdrop. A slew of historians as well as the film's cast speak about the Tudors and Boleyns as part of a 17 minute set of character biographies. They're further fleshed out in a way that adds some additional perspective to the events in the film, such as what exactly it was Anne learned during her time in the French court that influenced her brazen performances in front of the king. Characters featured only briefly in the movie, such as George Boleyn and Catherine of Aragon, are treated with much more detailed backstories. It's also described how the popular perception of the corpulent Henry VIII came fairly late in his life and how Mary isn't quite believed to be the virtuous, virginal lass featured in the film.



"To Be a Lady" (10 min.) takes a look at the role of women in the 16th century -- likening them to beasts of burden and treated as pawns to consolidate power -- as well as their daily routine. Some of the notes can be pretty amusing, such as how the greatest hope for an ambitious woman is that she'd marry a parade of powerful, wizened men who'd die in short order. The social hierarchy, the domestic role of women in the court, bathing, the arduous process of getting dressed, and the proper covering of hair in these dark days before Pantene are also addressed.



The last of the featurettes is "Translating History to Screen" (10 min), and it delves the process of bringing Philippa Gregory's novel to the screen. "Translating..." opens with Gregory noting why she was driven to write the novel, moving Mary Boleyn out of overlooked historical footnotes into center stage. The complexity of the story's relationships, paring the 752 page book down to a more manageable feature film, and the way the material was reinterpreted rather than rotely adapted drive the rest of the featurette.



It's not mentioned on the flipside of the Blu-ray case, but director Justin Chadwick offers an audio commentary for this, his feature film debut. Much of the commentary revolves around two primary topics: his drive for authenticity and a swift, unintrusive directorial style meant to bring the most out of the performances. Chadwick takes particular zeal in describing the immediacy of an HD shoot, noting how he uses the camera as a distant observer and prefers to work from long, uninterrupted takes, all in the hopes of coaxing strong work from his cast. He speaks at length about his actors, discussing their individual approaches to their characters and how much they supported each other in drawing them. Some of the other notes that caught my attention include how quickly the score was composed and his use of an editing process revolving around showing scenes to an audience at the end of each week. It may be too dry and serious for some tastes, but I found this to be a solid commentary about the craftsmanship behind the movie.



The Other Boleyn Girl tosses aside the usual
trivia subtitle track and instead uses a really clever interface for its "Inside the Court" feature. At quite a few points throughout the movie, the film shrinks down to a picture-in-picture window, and the rest of the frame is used to display character biographies, definitions of what terms like "privy council" and "the court" mean, exactly, a peek into daily life in the 16th century, the timeline The Other Boleyn Girl spans, differences between the film and the historical record, and excerpts from Philippa Gregory's novel. Some of the notes include George's homosexuality in the book, Henry VIII's bizarrely elaborate shaving regimen, just how Anne was viewed during her darkest hour as well as the other men tried alongside her, how Henry's injury wasn't quite what made it on-screen and took place at a drastically different point in the film's timeline, and the period of Catholic-enforced abstinence after giving birth. I'm usually not too keen on 'trivia tracks', but this is easily among the best I've seen. Instead of skipping back or forward to the next chapter stops, the 'Skip' buttons are used to navigate each set of facts. It's a fantastic interface and an effective, well-realized way of implementing this sort of feature.



The Other Boleyn Girl does have some sort of BD Live online functionality, but it doesn't seem to have been enabled as of this writing. At least, I kept receiving a generic error message about being unable to connect to a server, even though my player was readily able to access the Internet at the time.



Rounding out the extras is a two minute clip with the HD cameras being tested in a lightly-dressed barn with some of the movie's crew. Chadwick narrates over the camera test, describing how he wanted to shape the look of the movie in-camera and how shooting in HD influenced make-up, costuming, and production design.



Trailers have also been included for 21, Vantage Point, Across the Universe, The Jane Austen Book Club, Persepolis, Premonition, Made of Honor, and Prom Night along with the usual Blu-ray promotional reel.



Conclusion: Oscar bait it's not. No, The Other Boleyn Girl is a lurid soap opera set against a 16th century backdrop, elevated by artful direction and a particularly venomous turn by Natalie Portman. The critical reception was deeply mixed when the film bowed earlier this year, but I enjoyed The Other Boleyn Girl more than enough to recommend it, especially considering its outstanding high definition presentation on Blu-ray and a healthy assortment of quality extras. Recommended.



The usual image disclaimer: the photos scattered around this review are promotional stills and don't necessarily represent the presentation on this Blu-ray disc.
---
C O N T E N T

---
V I D E O

---
A U D I O

---
E X T R A S

---
R E P L A Y

---
A D V I C E
Recommended
---
E - M A I L
this review to a friend
Sponsored Links
Sponsored Links