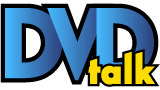 Rescue Me - The Complete Fourth Season
List Price: $49.95 [Buy now and save at Amazon]
---
Rushing to save lives!


Background: One of the funniest shows I've ever watched on television was href=http://www.dvdtalk.com/reviews/read.php?ID=15368>The Job starring Denis Leary. In it, he played a jaded NYPD detective that wasn't the sugarcoated, "save the day" type of officer most people associate with TV cop shows that get really boring but an over the top, completely blown out of proportion police detective that looked like he was assembled at a bunch of pot smoking hippies at an ACLU rally on "hate a cop day". The results, thanks in large part to Leary's incredibly honed characterization of the darker side to the heroes who serve as a thin blue line against evil, was a combination of hilarious social commentary and a humanization of society protectors that few before have made so compelling. When the show folded far too early, Leary and many of the others working on the show did just the opposite of what was expected of them and forged ahead with a slightly different theme; this time involving New York City Firemen with Leary in the lead role as Tommy Gavin; a man on the breaking point due in large part to the events of the terrorist attacks that occurred on September 11, 2001, in a show called Rescue Me. Today's review takes a look at the upcoming release of the Fourth Season of the show, the fifth season delayed thanks to the writer's strike earlier this year.
The crew breaking bread at the Station 62 table.


Series: Rescue Me: The Complete Fourth Season had a lot to live up to given the quality of the show my associates looked at with their reviews of href=http://www.dvdtalk.com/reviews/read.php?ID=16184>Season One and href=http://www.dvdtalk.com/reviews/read.php?ID=21556>Season Two, as well as my own look at href=http://www.dvdtalk.com/reviews/read.php?ID=28214>Season Three. The short version of what took place was largely a continuation of where the show left off previously, picking up some time afterwards with Tommy blamed for the fire that burned down the beach house and nearly took his life. Lou continues banging his nymphomaniac ex-nun, Garrity fights Maggie over her porn collection, Colleen hooks up with a loser singer, Franco takes a big step with Natalie, Chief Reilly finds out his heart attack precludes his working on a truck ever again, and Uncle Teddy begins his new life of freedom. Here's a little background from previously before I go into some more detail for those new to the show. While leaning more towards an ensemble show at times, Leary's character of Tommy drives the entire show most of the time. Tommy has an addictive personality, downing huge volumes of booze and pills in an effort to deal with everything he has faced as an NYPD firefighter. The initial season played a lot off of the terrorist attack being the cause of Tommy's woes but as the show matures, more evidence is put forth to show Tommy had long been the emotionally neutered Irishman full of hatred, anger, and contempt for all around him; even his best friends he relies on while saving lives. Women are a means to an end for Tommy; he shows little concern for their feelings and considers most of them to be objects to score with, reserving bragging rights for the following day at station house 62. If you've seen the show, you'll know that watching it in order is important to get the most out of the material as this hard edged blend of comedy and drama builds on layers that equally repel and attract given the compelling characterizations. Some in the media have gone out of their way in the past to isolate narrow portions of the show and vilify the portrayals yet the writers are careful to balance all aspects of human frailty instead of the generic "fireman as angelic savior" that past shows have bored us with.
Tommy always goes out of his way to get some pussy.


The show definitely has some major quirks too; Tommy "sees" dead people as he carries about his business with the scriptwriters trying to find ways to keep the idea fresh. Most of the time, the people he sees are ones that he feels he could have saved from fires but dropped the ball with; including his beloved cousin that has been with the show since the beginning (a victim of the 911 attacks). The dead typically serve to get Tommy to espouse his sorrow at having failed them or even help Tommy deal with the survivor's guilt he apparently suffers from. The viewer can take this twisted plot device as Tommy's imagination or as a reality device within the show; either path offering up consequences to the storyline of the day (this is an area the show is sometimes inconsistent with; forcing the viewer to pretty much choose one path or another). These ghosts that haunt Tommy show his tortured Catholic upbringing though the second season tried something different with one of them playing Jesus (also used by href=http://www.dvdtalk.com/reviews/read.php?ID=24301>The Book of Daniel back in early 2006). As a fan of the show, I find this to be the one element I'm not typically happy with since the writers do not make it clear which path is the "right" one though I understand why this is done too.
Maggie liked her porn more than Shawn did.


Rescue Me: The Complete Third Season continued the evolution of the characters though and made less use of the ghost witnesses of Tommy's failures; even Jimmy being used far less as a crutch for the writers to rely so heavily on. The aftermath of Tommy's personal loss at the wheel of a drunk driver and his continuing troubles as his separation from his wife eats away at him show him to be trying to fight his addictions to alcohol and prescription drugs. By not blurring his reality so harshly, he gets smacked with the tragedies of life even harder, including one where his brother Johnny betrays him and is nearly killed by Tommy in a rage befitting someone not nearly as able to cope without the substances that have been propping him up for lengthy periods of time. Still chased by the obsessive Shelia (the wife of a fallen fireman/family member) and still wondering if putting his life on the line for a public willing to spit all over him now that the glow of 911 has diminished into the back of their minds (the racist hater Al Sharpton getting skewered in a pointed commentary when the guys opt to save a flipped over bus of kids in peril over a single stroke victim). As shown in the past, Tommy's entire identity is based on his work; leading to his series of failed relationships as a result since that was all he knew (inheriting the trait from his father in an expanded role for Charles Durning this season). He can save the lives of strangers but winces at the thought of even helping out those he is closest to except in the most superficial of ways.
Janet with the new baby getting advice from Teddy and spouse.


The rest of the regulars were back too; Probie exploring his sexual options being the weakest of topics handled this season, the LT coming to grips with his stunningly lame porn star relationship from season 2 (written much better this year too for the most part), the Chief finding money problems and a wife with Alzheimer's going hand in hand as well as some medical issues that were not unexpected, Franco's daughter arc playing out with the help of a guest appearance by Susan Sarandon in a role full of propaganda for the left, and Sean's romantic life with Maggie (another great role by Tatum O'Neal) getting an elevated (and hilarious) boost this year too. Lenny Clarke as a jailed Uncle Teddy was great too but the sequences involving his time in jail seemed to be under utilized as almost an after thought (there was surely enough material her for a spin off show but aside from the marriage arc that floundered far too readily, the one liners seemed like they were all shot in a couple of days and clumsily dropped in to fill out specific episodes). The season once again ended in a tremendous loss for Tommy and the limited roles by ladies such as Marissa Tomei had a lot of potential but fell flat all too often.
She can save me anytime and I promise to call her for sex.


In all then, the roller coaster ride of the show proved to be just as fascinating as ever and while some of the mystical aspects of the series were truncated this time, the karmic wheel of life concept was in evidence throughout the season; proving no good (or bad) deed goes unpunished. The four disc set looked & sounded better than the episodes did when they aired on cable, were presented in their original order, and were good enough that I watched them all straight through the other day. I'm sure I'm preaching to the choir about the quality of the show on all levels with the show providing a lot of meat to sink your collective teeth into in terms of the socially relevant topics covered (the teacher scandal, the dangers of prescription drugs, modern romance, and how men deal with problems all big winners here). I've known a lot of firemen over the years and while most of them are solid family men and as loyal friends as you'll find anywhere, the darker sides were covered all too well by the show too (albeit taken way out of proportion to those I've known in all ways except how they all chased skirt so frequently).


The third season left most of the characters in a state of disarray, each fighting their personal demons with most of the emphasis continuing the series-long devotion to substance abuse (primarily alcohol) so it is no surprise that Rescue Me: Season Four picked up from where that one left off. Tommy was last seen about to die in a fire at Sheila's beachfront house, apparently rescued by a hotty volunteer firefighter Maureen (Nicole Vicius). Tommy's ego cannot handle being saved by a broad (he was drugged by Sheila, who set the fire) and for some time in the season, he has "performance issues" that may or may not be related to that or his attempt to stay sober (the writer's were not always clear, trying belatedly to wrap it up prematurely). He gets little sleep as Janet's new baby will only stay quiet for him too, limiting his ability to sleep or work extra details to bring in some money. All of this culminates in his attempts to live his life his own way, the pressures building to the point where even the ghosts he sees (the series' main "gimmick") take issue with his actions in all new ways.


By the end of the season, Tommy even finds a new hotty in Valerie (Gina Gershon) while taking his new Chief's (Chief Feinberg as a consummate Jew adding a few extra laughs as well) daughter out on a mercy date, the failure of which causes a lot of tension at Station 62. Tommy also fights with the station's latest probationary firefighter, a guy picked for his basketball skills more than his winning charm with the way things work according to tradition. "Black Shawn" is a prima donna as a result and ends the season with what will certainly become a major issue courtesy of Colleen but most of the potential the character holds was not realized in the ensemble method that the stories were told. Lou and his cousin fight over improbable women as well but as with most of the side issues, they were continuations of the past more than new threads to work with, several deaths or characters leaving as the series continues. There are few series on TV that even approach the quality of Rescue Me, never mind equal it, so while I would prefer longer seasons, I still Highly Recommend this set. Buy all three of them if you haven't already and enjoy the gritty drama unfold with the kind of replay value you simply don't find that often these days.


Season Four Episodes:

1) Babyface (June 13, 2007)

2) Tuesday (June 20, 2007)

3) Commitment (June 27, 2007)

4) Pussified (July 11, 2007)

5) Black (July 18, 2007)

6) Balance (July 25, 2007)

7) Seven (August 1, 2007)

8) Solo (August 8, 2007)

9) Animal (August 15, 2007)

10) High (August 22, 2007)

11) Cycle (August 29, 2007)

12) Keefe (September 5, 2007)

13) Yaz (September 12, 2007)


Picture: Rescue Me was presented in an anamorphically enhanced 1.78:1 ratio widescreen color as shot by several directors for airing on the FX Network in the summer of 2007. Shot in 24p in Digital HDTV format using Sony HDW-F900 cameras, the clarity of the show is such that you'd think it was produced for network television instead of cable. There was more grain than last season but I didn't see any mikes popping up or filming crews seen in reflections this time but the four disc set was very nicely handled all the same. I wonder what a true high definition version of the show (in Blu-Ray) would look like but I doubt anyone will find substantial problems with the visual quality of the show. The bitrate hovered in the 3 Mbps range when I was paying any attention and I would have liked to see it in high definition since the SD version did not appear as clear as last year's release.


Sound: The audio was presented in 5.1 Dolby Digital Surround with a 448 Kbps bitrate and while a lot of the show is simply dialogue that did not appreciably benefit from the separation, the action sequences came alive in an immersive field that did seem to utilize the entire range of the audio. The music did not appear to be altered for the DVD release, the vocals were crisp, and the special effects sounded "right" for the majority of the times that they were employed (its been years since I was in a firehouse or on the scene of a fire so forgive me if the minor liberties taken to enhance the mood of the scenes weren't perfect though).


Extras: One of the things that make this series a great pick for TV on DVD enthusiasts is the wealth of supplemental material you'll find on each disc. There were numerous deleted scenes; a few of which added some level of understanding to the major plot points (unlike most shows where they are cut because they suck) with my only negative point being that they were not finished in post production (cutting corners to save money makes sense in this case but some of them were looking like they missed the very last edit too). There were also numerous featurettes such as a lengthy Behind the Scenes feature (called Walking Thru Fire: The Stories of Season 4) that gave the cast & crew a chance to speak up about what they saw as important season four highlights. Other times, the shorter bits like Captains gave some insight to the leaders of the stations, a gag reel of flubbed lines, a look at Tommy's girlfriends from the show called Burning Embers: Gavin's Girls, a lengthy show called Firehouse (that had real life firefighters offering small tidbits from their experiences), a break down of episode seven called This Is Not A Drill: Breaking Down "Seven", a short on the equipment used called Tools of the Trade, and an interesting short called Welcome to the Set. Fans might appreciate that there were a couple "mini-episodes" for other shows, one for Married With Children and the other for Starsky & Hutch, and an add for The Shield: The Final Act.


Final Thoughts: Rescue Me: The Complete Fourth Season might not have won as many new fans as earlier seasons because it built on the past more than gave newcomers a chance to jump in with both feet but it still showed the brilliance of the cast, particularly Denis Leary as Tommy Gavin; a driven firefighter haunted by a combination of survivor's guilt, alcoholism, and post traumatic stress syndrome brought on at least in part by the events of 911. He sees the dead and those around him all consider him a prick but he is a leader to most in many ways, even though those people might vigorously disagree. If you want to watch an "easy" show, one with warm and fuzzy characters that none of us can relate to, skip this one but if you want a complex character study of a hero with all the flaws regular people have, you should pick up Rescue Me: Season Four as a Highly Recommended series that has been too dark for network television and too good to dismiss despite whatever flaws others may point out. Good job by all those involved in making the show as good as it is, my only concern being the lack of a season this year in favor of some short skits by the cast until next year.
---
C O N T E N T

---
V I D E O

---
A U D I O

---
E X T R A S

---
R E P L A Y

---
A D V I C E
Highly Recommended
---
E - M A I L
this review to a friend
Sponsored Links
Sponsored Links