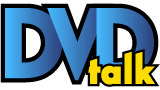 24: Season One (Special Edition)
Fox // Unrated // May 20, 2008
List Price: $59.98 [Buy now and save at Amazon]
---
The Show
Warning: Some mild spoilers about 24: Season One may follow.
This is where it all began -- and we're not just talking about the resurgence of Kiefer Sutherland's career. 24 was one of the most intriguing new offerings of the 2001-02 TV season; a show split up over one day, unfolding in real time? Crazy or boring, but certainly not addictive, mind-melting television culminating in one of the great climaxes the medium's ever seen -- right? Right?
Had the first season not been so masterfully executed, deftly cast and brilliantly realized, we wouldn't even be talking about 24 -- it'd be a curious footnote in the history of the boob tube. But since creators Robert Cochran and Joel Surnow had the vision (and perhaps more importantly, the marbles) to tackle this massive undertaking, we've been gifted with one of the 21st century's more fascinating prime-time dramas.

Personally, I've always felt that the series peaked with its first season, steadily declined in seasons two through four and snapped back in a big way with season five -- of course, it's probably worth noting that I dipped in and out of seasons two-four, so my judgment on those could be construed as suspect. (And I've only seen bits of season five.) Still, this is a TV show that's raised the bar for prime-time dramas (not to mention other prime-time action shows) -- and even feature films. Indeed, many of Hollywood's tent pole action flicks are being compared to this often breathlessly paced thriller.
Cochran and Surnow's expansive, bloody look at Jack Bauer (Sutherland), one of America's most indestructible federal agents, is at its best when it's dealing with tense face-offs -- it stumbles when it tries to be too ambitious, widening its scope to deal with a multiplicity of plotlines. Granted, 24 TV hours need some filler to keep viewers from zoning out, but when 24 begins chasing storylines that are better left in the margins, you start to feel the writers straining a bit.
But this season takes place before errant cougars or gooey love subplots -- it's remarkably free of fat and keeps rocketing forward, holding on to the rails as you breathlessly wait to see whether Senator David Palmer (Dennis Haysbert) will be victorious in the California presidential primary, if Jack will track down his wayward daughter Kim (Elisha Cuthbert) and his missing wife Teri (Leslie Hope), or if the Counter Terrorist Unit (CTU) can ferret out the traitor in its midst, threatening to upend everything and put numerous lives at risk.
Amid all the chaos, there's the threat of an attempt on David Palmer's life, which ratchets the tension up even further. These first 24 hours, from midnight on, culminate in one of the most searing conclusions I've ever seen on episodic television; in the essays accompanying this newly created set, both creators admit that the decision made to end the season -- their first, no less -- on such an uncompromising note was terrifying (and liberating).
So while I think the ensuing seasons have been hit and miss, there's no doubt that 24 has retained its fans and become something of an adrenaline-charged franchise, a building block for the Fox network. The 2007 writers' strike derailed plans for a seventh season, pushing it back until 2009, but according to reports, a two-hour film will air this fall, bringing viewers up to speed before the seventh season proper gets underway in January 2009. Why not take some of that time between then and now to get re-acquainted (or familiar) with the season that started it all?
The biggest upgrade between this "special edition" and the 2002 edition is in the supplements, but there are tweaks in other areas as well (thanks for adding in chapter breaks, Fox!), most notably the packaging. The 2002 release of 24's inaugural season was a six-disc gatefold housed inside a slipcover, with an episode guide tucked into one of the fold-out sleeves.
The revised "special edition" features a slick-looking metal case (sporting a resettable digital timer - sweet!), which holds a hefty cardstock booklet with dual-sleeved pages that contain all seven discs. More details can be found about the supplements below.
The DVD


The Video:

24 is presented as originally broadcast on Fox, both on its standard and hi-def channels, in 1.78:1 anamorphic widescreen. The transfer on this seven-disc set appears to be unchanged from the 2002 edition; while there's the occasional instance of grain, moire patterns or fleeting softness, these 24 episodes look solid -- though not as crisp as later seasons. It's a little surprising that Fox didn't elect to give these groundbreaking episodes a digital spit and polish, so perhaps another "ultimate special edition" is in the offing ...
The Audio:

Even more frustrating than the untouched visual transfer is the ported Dolby 2.0 stereo track from the original set -- no Dolby Digital 5.1? C'mon Fox -- all the other seasons (to the best of my knowledge) have 5.1 surround tracks. Why on earth would you re-release the first season with just a simple stereo track? (I've gone so far as to dock this set a full star, simply because this decision is hopelessly idiotic.)At least it gets the job done, conveying dialogue, score and plenty of gunfire with clarity and warmth. An optional French Dolby 2.0 track is included, as are optional English and Spanish subtitles.
The Extras:

One of the trademarks of 24 season sets is the almost overwhelming amount of supplemental material and the lack of any substantial bonus features set the original, 2002 edition apart from subsequent seasons -- and not in a good way. Fortunately, Fox has rectified that oversight with this new "special edition," including a seventh bonus disc of supplements not found in the initial release. While the execution isn't quite as flashy as in later sets -- the deleted scenes/alternate takes aren't integrated into episodes, for example -- the material's here and easily available, so that should count for something.
The episode guide includes letters from co-creators Surnow and Cochran; both are great, quick reads that shed some light on the thoughts of the men that dreamed up this successful series. On the first disc, a vintage, one minute and 33 second Kiefer Sutherland introduction (presented in fullscreen) hits the highlights of season one and is playable before the pilot -- this was carried over from the initial six-disc set. Also included on the pilot is a fitfully insightful commentary track from director Stephen Hopkins and director of photography Peter Levy; the two men discuss the show's origins, the difficulties of shooting such a complex series and the changes made between the first filming and Fox's eventual tweaks for broadcast. The ensuing episodes have no bonus material, and we pick up on the sixth disc and the season finale, which includes a engaging, reflective commentary track from actress Leslie Hope (who admits that she's watching this episode for the first time) and director Hopkins; the pair are far more relaxed than Hopkins and Levy.
The bulk of the bonus features are housed on the seventh disc. Twenty-five extended/deleted scenes are included, playable separately or all together for an aggregate of 26 minutes, 23 seconds (presented in anamorphic widescreen); a two minute, 27 second alternate season finale ending (presented in anamorphic widescreen) includes optional commentary from Surnow that fleshes out the creators' motivations for choosing the ending they did -- this is the other bonus ported over from the original six-disc set; the 24 minute, 40 second featurette "The Genesis of '24'" (presented in anamorphic widescreen) examines, well, the show's origins and features interviews with the creators, cast and crew discussing the concept, the cast, the style, the pilot and the series along with two "The Rookie" vignettes sponsored by Degree deodorant, running six minutes, 34 seconds and 10 minutes, respectively (both are presented in fullscreen).
Final Thoughts:

24 has to blow stuff up real good to keep the folks watchin', so more often than not, carnage wins the day. I'd like to believe the creative team is striving to re-capture the perfect balance first glimpsed in this initial season, where the personal and the political played off of each other with equal intensity, rather than continue to amp up the action and render all of the characters as sweaty, dirty chess pieces, but perhaps the seventh season will surprise me. This "special edition" of the inaugural season doesn't spruce up the video or audio, but does sweeten the pot with some worthwhile supplements. If you haven't added this set to your collection, now's your chance. Highly recommended.
DVD Talk reviews of previous seasons of 24
---
C O N T E N T

---
V I D E O

---
A U D I O

---
E X T R A S

---
R E P L A Y

---
A D V I C E
Highly Recommended
---
E - M A I L
this review to a friend
Sponsored Links
Sponsored Links