Home Improvement: The Complete Eighth Season
List Price: $23.99 [Buy now and save at Amazon]
---
Buena Vista Home Entertainment and Touchstone Television have released Home Improvement: The Complete Eighth Season - the final season of the most popular family sitcom of the 1990s. Spread out over four discs, these 28 episodes wrap up the saga of the all-American Taylor family, while still providing plenty of laughs and tears along the way. Fans of the show who journeyed with the Taylors this far won't want to miss this surprisingly strong finale season.
I wonder where Home Improvement fits in with today's zeitgeist, considering it's almost been ten years since the incredibly popular show was on the air (it was never out of the Top Ten). For several years, reruns seemed to be everywhere, often occupying the primo syndication time slots as befitting such a former ratings powerhouse. Now, I don't see it that often when I'm flipping the dial, so I would imagine its visibility is inevitably winding down. Looking back on the show in comparison to its frequent Nielsen's rating rival in the 90s, Seinfeld, I wonder if it will have as many writers or pundits discussing it down through the years as no doubt the groundbreaking, genuinely strange Seinfeld will, because next to that iconic show, Home Improvement seems like such a throwback - and a happy one - to earlier sitcom models.
Based on the stand-up material of comedian Tim Allen, the first several seasons of Home Improvement revolved just as much around the wacky "More Power!" antics of tool-obsessed Tim and his bid to motorize and/or soup-up any and all inanimate objects, as it did with the family dynamics of the Taylor household. Allen played Tim Taylor, the host of a local cable show, Tool Time, that was sponsored by his company, Binford Tools (Tim had been a top salesman for the company, prior to his gig on television). At home, Tim's wife Jill (Patricia Richardson) watched over the Taylor brood: eldest son Brad (Zachery Ty Bryan), the handsome (and sometimes not-too-bright) soccer star; Randy (Jonathan Taylor Thomas), the sensitive "brain" of the three boys, and oddball Mark (Taran Noah Smith), the youngest, who was frequently the subject of his older brothers' tauntings and practical jokes. Many of the show's gags revolved around Tim's proclivity for wreaking havoc, through his quest for "more power" or by his sometimes questionable handyman skills (big, clever special effects gags were one of the series' notable hallmarks), both during his TV show and through his home improvement projects at his comfortable suburban Detroit, Michigan home. Classic sitcom supporting archetypes - the eccentric co-worker and the affable next-door neighbor - were provided by Tim's near-genius, philosophical neighbor Wilson (Earl Hindman, who never exposed his entire face during the show's run), and Tim's dorky, sensitive assistant on Tool Time, Al Borland (Richard Karn).
As the show progressed through its eight year run, storylines became more serious while some of the wackier elements of the Tool Time segments and Tim's more outrageous home improvement disasters were toned down, and that shift is reflected here in this final season. The series, created by Allen and producers/writers David McFazdean, Carmen Finestra and Matt Williams, although on the surface a seeming return to the more traditional family sitcoms of earlier generations - with the home as refuge/playground/battleground for family dynamics - was particularly representative of its time, with Tim an interesting evolution of the more traditional sitcom Dad of the 1950s. While iconic TV father figures like Ward Cleaver, self-named Ozzie Nelson, and Jim Anderson stayed close to home for their storylines (Ozzie's job was never even specified for the audience), Tim's job was a major component of Home Improvement. The Taylors' relative economic ease was never offered up unexplained; the Taylors had a nice, comfortable suburban home because Tim went to work everyday and literally hammered/screwed/electrocuted/sawed/blew himself up to make a buck.
More importantly, Tim Taylor represented the "New Man" father long brewing in the 1980s and 1990s, who was deeply involved in his families' dynamics (as, admittedly, were the above-mentioned 50s TV fathers) not just as a problem solver, but as a fellow traveler who was often just as confused and searching and tentative about how to be a man, a husband, and a father figure, as his family members were in finding their own place within the group dynamic (it's no coincidence that this kind of TV dad presided over the most successful family sitcom of the 90s - the decade where one of the most infamous sayings of the then-sitting President's was, "I feel your pain."). It was an interesting dichotomy created by the producers, writers and Allen, creating a character that comically called for "More Power!" in his constant quest to reassert his masculine dominance in all things mechanical, while on the home front, Tim Taylor evolved into a supportive, non-domineering help mate for his wife and young children (with his final transformation complete in the last episode of Home Improvement, where Tim gives up a valuable promotion to executive produce Tool Time in favor of supporting his wife Jill's desire to get a low-paying job as a therapist in Bloomington, Indiana).
As well, Home Improvement was equally sensitive to Jill's character (beautifully realized by the talented Richardson), allowing her to grow and develop after the first few seasons into a woman searching to find an identity outside being a mother to three rapidly maturing sons and one rather immature husband. Seeking a career as a therapist, the series was fairly honest in portraying the long, hard struggle Jill's character had in juggling family responsibilities while attending school (she was often seen trying to find time to actually get her homework done - a situation any parent going back to school later in life will recognize and sympathize with). As well, in later seasons, the Jill character was allowed to fail, to be attracted to other men, and to face the uncertainties of growing older while her attractive, famous husband was in contact with younger, gorgeous women (Tool Time's announcer/assistant Heidi, played by the knockout hottie Debbe Dunning, would be a formidable distraction/temptation for any guy). A particularly strong two-part episode (and a surprisingly honest and layered look at the issue) this season, Love's Labor Lost, has Jill going through an unwanted but necessary full hysterectomy, with the screenwriters and Richardson doing excellent work with Jill's feelings of anger, fear of aging, inadequacy and ultimately, hope and her reassured love for and by Tim. It's an exceptional episode within a supposedly "wacky" family sitcom, and a credit to the series.
Other big changes come this season, with Jonathan Taylor Thomas leaving the show early in the season (for whatever reasons, his refusal to be a part of the big three-part finale leaves a conspicuous hole in the Taylor family dynamics), Brad suffers a career-threatening injury to his knee, and Mark comes of age with his ever-present video camera when he's hired by Tim to do his first professional, on-air video for Tool Time. Home Improvement was always good, as well, at showing believable sibling tensions between the brothers, but this final season, the writers - quite rightly - show the boys gradually maturing and coming to terms with their roles in the family, while they band together when they realize their life in Detroit is coming to an end. There's no denying that the few final episodes of this eighth season of Home Improvement have a strong sense of finality and nostalgia, as befitting the bowing-out of an American family that TV viewers took into their homes for nine successful years. Unlike many of those 1950s TV families (there was no "final" wrap-up for the Cleavers or the Andersons), Home Improvement took the Taylors full circle and gave viewers, within the three-part finale, a heavy dose of clips to remind them how far the family had come in those nine years (the boys look so small and young in those early clips, growing into young men in such a short time - as any parent can attest to, as well, with their own kids). Despite the trademark grunting "Oh ooh oooh ooohhhss!" of Allen's power-obsessed Tim, or the clever, big-scale stunts that became so anticipated by viewers each week, Home Improvement was always about family in the end, and it's fitting that the series treated its viewers the same way - as family members - allowing us to have a final emotional goodbye before the Taylors moved off to Bloomington (along with their house that Tim jacked up on a truck and tugboat, in a brilliant twist on the genre), and off our TV screens.
Here are the 28, one-half hour episodes of the four-disc set Home Improvement: The Complete Eighth Season:
DISC ONE

Whitewater
Tim wants to do what he wants to do on his birthday - go to a NASCAR race - but against his wishes, Jill plans a trip...whitewater rafting!
Adios
Randy follows Lauren to Costa Rica, as Tim and Jill say goodbye.
All in the Family
Tim's brother Jeff, and Jill's sister Carol, have a close encounter right next door to Tim and Jill's bedroom.
Taylor Got Game
An offer to play professional soccer in England tempts Brad to blow off his upcoming SATs.
Al's Fair Lady
Al gets serious with his wealthy girlfriend Trudy - until she gives him an extravagant gift for their anniversary: a Ferrari.
Bewitched
It's time for Tim's annual Halloween "gotcha!" but his friends and family have plans of their own for poor Tim.
Not-So-Great Scott
Heidi's husband Scott is caught cheating - and it's all because of Jill breaks her patient/therapist confidentiality clause .
DISC TWO

Tim's First Car
Tim finds his very first car at the junk yard, and tries to convince Jill to let him buy and restore it.
Mr. Likeable
Al's ratings are higher than Tim's for the first time, so he gets an agent and tries his hand at acting...with Morgan Fairchild!
Thanks, But No Thanks
Tim's loser brother Marty breaks up with his wife, and comes with his two daughters to live with the Taylors.
Home for the Holidays
Randy returns for Christmas from Costa Rica, and feels left out of the family goings-on.
Plays for Tots
Marty refuses to discipline his children, and that's causing friction between Jill and Tim.
Chop Shop Til You Drop
Brad's first car is stolen, and it's up to Al and Tim to find the car thieves.
Home Alone
Tim has one weekend to finish a book - but he can't seem to settle down and actually write it as he goofs off at home, all alone.
Knee Deep
Brad takes a tumble during one of Tim's at-home Tool Time shoots, putting his chances for a college soccer scholarship in jeopardy.
DISC THREE

Mark's Big Break
Tim gives Mark the chance to shoot a video for Tool Time, but he nearly blows it.
Young At Heart
Tim gets real close to his young, hot mechanic, Jenny McCarthy.
Love's Labor Lost (Part 1)
Jill discovers she has a tumor and may need a total hysterectomy.
Love's Labor Lost (Part 2)
Jill deals with her confusion and anger following her surgery, and Tim's finding it hard to cope.
Neighbors
Wilson plans on building a huge greenhouse in his backyard - just the kind of project Tim should love - but he doesn't.
A Hardware Habit to Break
Tim buys his beloved local hardware store - with typically disastrous results.
Loose Lips And Freudian Slips
Jill is caught saying something embarrassing about her academic advisor, and almost flubs her dissertation oral defense.
Trouble-A-Bruim
Brad's knee injury gets worse, just when a scout for UCLA comes to one of his games.
DISC FOUR

Dead Weight
Al's mom dies...right after he tells her he's marrying Trudy!
The Long and Winding Road (Part 1)
Tim's unhappy with the direction Tool Time is heading, while Jill gets a tempting job offer.
The Long and Winding Road (Part 2)
Tim and Jill look back on their years at their beloved home, as they contemplate leaving it for her new job in Indiana.
The Long and Winding Road (Part 3)
Al and Trudy get married, and the Taylors say goodbye to Detroit.
Home Improvement Backstage Pass
A behind-the-scenes glimpse at the final taping of Home Improvement, with plenty of bloopers and nostalgic clips.
The DVD:
The Video:
Originally shot quickly and cheaply on video, Home Improvement: The Complete Eighth Season's full-screen, 1.33:1 video transfer looks about the same as it did when it originally aired on ABC. It's not the greatest picture in the world (owing to the original source materials and the way they were shot), with a less-than-razor-sharp picture and some very minor ghosting, but on the whole, not nearly as bad as it could have been (considering it was never that great a show to look at in the first place).
The Audio:
The Dolby Digital English 2.0 stereo mix is more than adequate, with all dialogue heard cleanly and crisply, while spatial effects are relatively scarce.
The Extras:
A blooper reel, running 6:03, is included (it wouldn't be Home Improvement without the series' trademark end-credits bloopers), as well as Tim Allen Presents: Home Improvement, The User's Guide, taped before a live audience in 2003, featuring Allen, Debbe Dunning, and Richard Karn in a rather odd retrospective of the show (only three years later), which Allen says he wants out there before the audience forgets about the series (a weird way to put it to the audience). The live action bits are shaky, you keep waiting for the rest of the cast to appear (which they never do), but the clips - which make up most of the show - are fun. A strange, oddly-timed retrospective (which I don't remember airing at all).
Final Thoughts:
It shouldn't have surprised me that Home Improvement would have ended so strongly in this last season, because the show was always so carefully put together. The Taylors are growing up rapidly, and moving away from Detroit, but not before providing 28 more episodes of "More Power!", more wacky stunts, more funny Tim Allen one-liners, and most importantly, some nicely observed emotional moments. The premiere TV family of the 90s bows out with grace and style. I highly recommend Home Improvement: The Complete Eighth Season.
---
Paul Mavis is an internationally published film and television historian, a member of the Online Film Critics Society, and the author of The Espionage Filmography.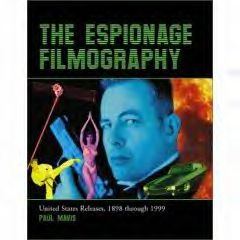 ---
C O N T E N T

---
V I D E O

---
A U D I O

---
E X T R A S

---
R E P L A Y

---
A D V I C E
Highly Recommended
---
E - M A I L
this review to a friend
Sponsored Links
Sponsored Links