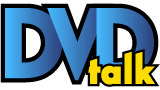 List Price: $28.95 [Buy now and save at Amazon]
---
The Movie:
In what is widely regarded as one of the worst films Wesley Snipes has ever had the pleasure to headline, 7 Seconds stars the former box office superstar as a man named John Tolliver who was once a member of the U.S. Special Forces but who now makes a living as a career criminal. When we meet him, this master thief is in the midst of trying to pull off a series of armored car robberies that should net him a pretty sizeable pay day. Everything should have gone perfectly, but despite all the planning and the efforts of Tolliver and his team, things go wrong. Instead of a massive stash of cold hard cash, Tolliver is left with a priceless Vincent Van Gogh original. Complicating things further, the Russian mobsters who have muscled in on his game have taken his accomplice girlfriend (Georgina Rylance) hostage.
While he may be a criminal, Tolliver does have a conscience and so he decides that the only thing he can do is use his former military training and his sneaky criminal attributes to launch a daring rescue and save his lady pal. The only one who can help him? A cop named Kelly Anders (Tamzin Outhwaite), the same lady cop who wants to put him behind bars for good and the same lady cop who he held hostage briefly in order to escape the botched robbery. She doesn't like him and he doesn't like her, but that's going to change once they find themselves having to work together for the greater good.
Plenty of loud music and rapid fire editing tries to make 7 Seconds more exciting than it actually is. In Snipes' defense he carries the film with his usual sense of style and he doesn't do a bad job with the material here. The problem then is that the material itself just isn't all that interesting. We know where the film is going fairly early on and the plot twists are easy to spot ahead of time sucking much of the suspense right out of the picture. That said, Snipes does do well in the fight scenes and he handles himself well delivering a character that, while fairly shallow, is at least reasonably entertaining. Yeah, we know way too early that Tolliver's got a bigger heart than he wants to let on and he's not a particularly unique cinematic anti-hero in anyway, but Snipes makes the part fun to watch and that has to count for something.
As for the rest of the cast? They're as disposable as the cookie cutter script and storyline. The female cast members are easy on the eyes and look good in their parts while the guys cast as the bad Russian mobsters are sufficiently sinister. No one performer really stands out, however, leaving the success of the film lying squarely on the shoulders of the action scenes, which are certainly prevalent if not all that inspired. There are plenty of car chases, a couple of good shoot outs and a few hand to hand combat scenes to keep things interesting but like the rest of the film, they fail to really make much of a spark and are instead standard, middle of the road set pieces. And that there is the real problem with 7 Seconds - it isn't good enough nor is it bad enough. If It were terrible it could easily be enjoyed on a camp level or as a simple B-movie but it doesn't suck enough for that to really work. On the other hand, there isn't enough of interest here to make it stand out from the thousands of other cheap action movies on the shelves.
The Video:
The 1080p AVC encoded 1.85.1 anamorphic widescreen transfer is okay, but like the movie itself, unremarkable. The colors never really pop the way that maybe they should have and detail levels are never better than simply acceptable. This is certainly an upgrade from the standard definition release that Sony put out a couple of years ago but as far as how it looks in high definition, well, the picture is sometimes soft and sharpness is very middle of the road. A little bit of edge enhancement is visible but this is never a huge problem and the black levels look decent enough even if shadow detail isn't particularly impressive. There aren't any issues with mpeg compression artifacts and the image is certainly clear - it's just not great.
The Audio:
English, French and Portuguese Dolby TrueHD 5.1 tracks are included here as are Dolby Digital 5.1 Surround Sound tracks in Thai and Spanish. Optional subtitles are available in English, English SHD, French, Spanish, Portuguese, Chinese, Korean, Thai, Indonesian, Arabic and Dutch.
On the flip side, the English TrueHD mix is fairly impressive. While this won't become your new demo disc any time soon, 7 Seconds does benefit from some nice, deep bass rumble and plenty of rear channel action during the various fight and chase scenes. Dialogue is nice and clear and the levels are well balanced throughout if a tiny bit high in a couple of spots. The score is spread out across the mix quite effectively and you won't ever have any problems understanding the performers while sound effects come through nice and distinctly.
The Extras:
This Blu-ray live enabled release comes with a few trailers for other Sony releases, animated menus, chapter selection, and nothing else.
Overall:
7 Seconds is remarkable only for how unremarkable it really is. This is a middle of the road action movie through and through, a veritable text book case of the cast and crew simply phoning it in. Sony's Blu-ray release offers an improvement over the standard definition DVD but doesn't really exemplify what the format is really capable of. Like the film it houses, this release is rather bland and the almost barebones presentation doesn't help matters in the least. Skip it.
Ian lives in NYC with his wife where he writes for DVD Talk, runs Rock! Shock! Pop!. He likes NYC a lot, even if it is expensive and loud.
Sponsored Links
Sponsored Links