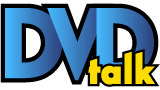 WWE - Night Of Champions 2008
List Price: $24.95 [Buy now and save at Amazon]
---
Eschewing
the "typical" WWE PPV, Night Of Champions has an interesting premise -
instead of
having "filler" matches between the occasional title match, cut straight to
the chase with a
PPV filled with nothing but championship matches. This 2 hour, 41
minute long PPV, hopefully the first of many, took place at the American
Airlines Center in Dallas, Texas on June 29th, 2008 and features a grand
total of eight championship matches from all three "brands" of the WWE. Here's
the card:



WWE Tag Team Championship Match [

John
Morrison & the Miz vs. Finlay & Hornswoggle] - This tag team match is
good for what it is. Not being a fan of WWECW, i've only seen Morrison & the Miz
compete on a couple PPVs, but I felt they're pretty good as a team. Well, not as
good
as Mercury and Morrison, but adequate enough for me not to skip their match. I
also have no problem with Finlay or Horny. Therefore, this was a pretty good way
to start the PPV, but nothing spectacular.




WrestleMania 22 Flashback: Triple H vs. John Cena for the WWE
Championship



United States Championship Match [Matt Hardy vs. Chavo Guerrero]
- While I was watching this match, I noticed that Matt is looking pretty old. I know he's
had some recent health issues, but he seemed so winded at times. He was still
able to execute some Hardy classic moves, he just seemed tired to me. Unless
that's party of the storyline...who knows?



Recap Of Mr. McMahon's Accident



Triple Threat Match For the ECW Championship [Kane vs. Big Show vs.
Mark Henry] - A battle of slow, slower & slowest. I'll leave it to you
to figure out which is which. Although this match wasn't as bad as I thought it
would be, the ending was a complete surprise to me.



Eve Torres Interviews Batista - The very lovely Eve Torres spends
some time holding a mic and talking to someone. I don't know who because I was
too busy staring at her. Well, at least until Cena and Punk come in and crowd her out.



World Tag Team Championship Match [Cody Rhodes & Hardcore Holly vs.
Ted DiBiase & ?] - While not quite a squash match, I guarantee this will
be the shortest and most unsatisfying match of the card (particularly because of
what happens to the duo a few weeks down the line).



Todd Grisham Interviews JBL In A Luxury Skybox



WWE Intercontinental Championship Match [Chris Jericho vs. Kofi
Kingston] - This match came out of left field. Not the fact that
Jericho was defending it, but the fact that relative newbie Kingston would be
challenging him for it. I guess the beating he took at the hands of JBL on RAW a
few weeks back paid off. Anyways, it was pretty good watching two wrestlers who,
to my knowledge, had never faced each other before. If I were a die hard fan of
wrestling, I might be miffed that Kofi hadn't "earned" his way to a championship
match, but it's obvious that Vince doesn't care about such things (the last
example being Santino). Still, I had no problem with this match. Had I known the
direction it would take both wrestlers, I might feel differently.



Edge Doesn't Need Anyone's Help To Beat Batista - Reading this
chapter title, I can't help but picture Edge wearing a bathrobe, pants around
his ankles, wandering around the arena saying "I don't need anyone's help to
beat Batista. I don't need anyone's help to beat...except for Chavo. Other than
Chavo, I don't need anyone's help to beat Batista...except for Hawkins. Other
than Chavo and Hawkins, I don't need anyone's help to beat Batista...and Ryder.
Other than Chavo, Ryder and Hawkins, I don't need anyone's help to beat Batista.



WWE Women's Championship Match [Mickie James vs. Katie Lea Burchill] -
In an effort to get Burchill involved in diva matches (since her incestual
relationship with her "brother" was (wisely) scrapped), they've thrown her into
a title match with the lovely Ms. James. Make sense? Not really. But I don't
mind watching Burchill.



World Heavyweight Championship Match [Edge vs. Batista] -
For the past couple of reviews, i've been on Edge for taking the easy way out
and being the "Ultimate Opportunist". Thankfully, he seems to have taken my
advice. Okay, so, not really...but the other elements that allow him to be the
"UO", Chavo, Hawkins & Rider and Vickie are utilized much better during this match
than they have in Edge's (many) confrontations with Undertaker. The ending, on
the other hand, didn't shock any fans - since the real shock was to
happen the next night on RAW.



Todd Grisham Interviews Triple H





WWE Championship Match [

Triple H
vs. John Cena] - It's a good thing Edge and Batista did such a good
job warming up the audience, because I thought this was a pretty boring
match. In fact, the package that aired immediately before it started,
compared it to some past "classic" moments in WWF/E history. And while
Triple H might've been involved in a match or two that could be considered
"classic", Cena has a long way to go to be part of a "classic"
match. Frankly, the Edge and Batista's match would've ended the PPV on a
higher note.

Special Features:


Todd Grisham Interviews WWE Champion Triple
H - Two minutes of Triple H rambling and slightly putting Cena
over after
their match.





J.R.'s Farewell Address - RAW - 6/30/08


- Six and a half minutes of
J.R.'s last appearance on RAW after being drafted to SmackDown! the week before.
I vaguely remember a run-in interrupting J.R., but I can't remember who it was.
Since it fades, I guess it's not important.
Video:
Night Of Champion's picture was colorful and
vibrant. Since the WWE
has moved to HD, the picture is sharper and the colors more...colorful. There's
still some compression artifacts during the pyro elements, but it nowhere near
as bad as it was before their switch to HD. However, since this IS a SD disc,
it's a shame the WWE still feels it necessary to leave the WWEHD
logo in the upper left corner (not that the logo would be welcome on an HD
release). It's presented in an anamorphic 1.78:1 ratio.


Audio:


As usual, the Dolby Digital 5.1 was clear and enveloped my
living room, with the various commentators in the center channel, and some
ambient crowd noise in the remaining four.


Conclusion: In the end, while it might not have showcased some of the new
(or underutilized) talent at the WWE, and despite the weak ending, Night Of
Champions is a Recommended
effort, thanks to some good matches by Jericho and James, and a match that
properly utilizes Edge's "Familia".
---
C O N T E N T

---
V I D E O

---
A U D I O

---
E X T R A S

---
R E P L A Y

---
A D V I C E
Recommended
---
E - M A I L
this review to a friend
Sponsored Links
Sponsored Links