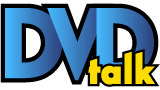 List Price: $19.99 [Buy now and save at Amazon]
---
The Show:

G4's programming is arguably limited in scale but there're plenty of laughs and things to geek out upon. From shows such as X-Play and Attack of the Show the channel has definitely evolved since it launched in 2002. For better or worse G4 has expanded its programming to include other kinds of programming such as Cops and a crazy Japanese game show known as Ninja Warrior. Somewhere along the lines (2007 to be exact) a new show started up that fit right in with what the G4 crowd was looking for.


Code Monkeys came from the brain of Adam de la Peña who had previously worked on The Man Show, Minoriteam and Crank Yankers. In case you're unfamiliar with the program it's basically a series designed by people who adore raunchy humor and video games for people of the same tastes. Full of poop gags, sex jokes, and references to video games and popular series of old, Code Monkeys found a home on G4 that it probably couldn't have found somewhere else.


The series takes place in Sunnyvale California and features a game development company known as GameAvision. Thankfully rather than focus on games currently on the market Code Monkeys takes a leap back in time presumably to the 1980's where 8-bit and 16-bit technology ruled the industry. This creates an interesting component for the show as it allows older gamers fixated on the time period to appreciate the show in that regard and it opens the door for the younger generation to discover what was so endearing about the era. Then again, Atari and Nintendo games never contained this many politically incorrect jokes and sexual innuendos.


The thing that makes Code Monkeys so hilariously insulting is the eclectic cast of characters it has spawned for itself. The programmers at GameAvision are a wild bunch and things only get worse as the show introduces you to everyone. To say that the creation of these characters could be considered lowbrow would be an understatement but without them the show definitely wouldn't be as interesting.


The main star of the show is Dave, whose penchant for sex, drugs, and other inappropriate acts sets the tone at GameAvision. Dave can be found often high, walking around with his dick hanging out, or pulling some stunt like microwaving a piece of his poop. In contrast to Dave, Jerry stands out by not standing out. He's hardworking, dedicated, and mostly level-headed. He mostly puts up with his friend Dave but there are plenty of moments when he gets drawn into his pranks. Jerry often stands as a voice of reason at GameAvision but his closeness to Dave tends to shatter any respect his coworkers have for him.


The rest of the cast in Code Monkeys includes Todd, a fantasy game loving hermit who wears a Viking helmet, the token black guy known as Black Steve, the slutty receptionist Clare, feminist designer Mary, gay music choreographer Clarence, and a ten year old Korean boy who is fed sugar and cigarettes to stunt his growth. In the opening episode GameAvision is sold to Mr. Larrity who is a wild Texan with no clue about the video game industry. He brings his mentally challenged son Dean to the company as well and often makes unwieldy demands of his employees.


With this set up Code Monkeys' first season takes off and the thirteen episodes of nonsensical 8-bit goodness. Each episode here features a standalone story that will undoubtedly test your resolve for insult humor and crassness. During your time with this show you'll see GameAvision sold to the Japanese, Dave captured by Protendo Ninjas, and the team produces a game about Adolf Hitler and unnatural acts with farm animals. In all honesty there's quite a variety of stuff in the first season and very little of the content ever becomes repetitive or gets old.


One of the things about Code Monkeys that struck me (apart from the sex jokes) was the abundance of video game references peppered throughout each episode. Trappings from video game franchises such as Zelda and Mega Man make their way into the background here and there and you can expect to see other stuff from the likes of Mario, Ikari Warriors, Final Fantasy, and so many others. Not only that but famous names in the gaming world such as John Romero, Lorne Lanning, and David Jaffe can be found as well.


Code Monkeys' first season definitely breaks the mold of what you'd expect from an animated comedy based on video games. Sure the toilet humor can be a little too brash at times and yeah the stereotypes are offensive but if you look past that you'll find an intelligent and charming series that offers some great parodies of the gaming world and revives the 8-bit generation. If you have a place in your heart for classic games and appreciate politically incorrect material then by all means add this DVD set to your watch list.

The DVD:
---
Video:

Due to the nature of the art direction it's no surprise that Code Monkeys is visually unique. The series is presented with the full frame aspect ratio that it's broadcast with and the transfer fort his DVD offers generally better quality than what you would get from the G4 broadcast of the show. The colors are vibrant and solid with well defined blacks and little in terms of compression artifacts or grain. All around this is nice looking series with some moments that really stand out but due to the use of 8-bit graphics there are some underwhelming bits as well.

Audio:

Like the video presentation the audio for Code Monkeys is straightforward and simplistic, but solid. The 2.0 Dolby Digital stereo represents the show well with classic video game sounds and music. All around the series features a solid soundtrack and though it doesn't offer the most boisterous presence on the soundstages its undeniably clean.

Extras:

The bonus content for Code Monkeys are a tad on the light side but they really represent the game well. Included here are commercials for some GameAvision games, a little section from the G4 show Cheat!, and some original games and promotional material that can be downloaded into your computer. If you're wondering how the show is created there are a couple of features such as a talk with Adam de la Peña and a look behind some of the scenes of the show. All in all the content isn't quite as diverse or informative as they could have been but there are some charming inclusions all the same.

Final Thoughts:

Code Monkeys is a successful spoof of the 1980's gaming industry. With a visual style mimicking games of yore, self-referential material, and crass humor it creates a unique little world for itself that is perfect for G4 and its audience. If you're looking for a charming spin on gaming with some fun material then you should definitely pick this up. With the style of humor I'd say that Code Monkeys is the 8-bit version of South Park. It's politically incorrect, insulting, and oh-so brilliant all at the same time.
---
Check out more of my reviews here. Head on over to my anime blog as well for random musings and reviews of anime, manga, and stuff from Japan!
---
C O N T E N T

---
V I D E O

---
A U D I O

---
E X T R A S

---
R E P L A Y

---
A D V I C E
Recommended
---
E - M A I L
this review to a friend
Sponsored Links
Sponsored Links