List Price: $34.99 [Buy now and save at Amazon]
---
"One-Adam-12, no warrant.
Lincoln, X-Ray, Ida 483.
One-Adam-12, a 415 fight group,
with chains and knives."
It took over three years for someone to come out with season two, but now that Shout! Factory looks to be picking up some of Universal's leftover TV library titles, we may eventually see the entire Adam-12 series out on disc. And how great will that be? Executive Producers Jack Webb's and Robert A. Cinader's docudrama ode to the highly trained uniformed LAPD police officer, Adam-12 may play "square" to some new viewers who have grown up on the fashionably edgy, "morally equivalent" cops-and-robbers/police procedurals of late. But during its run, Adam-12 was a hyper-realistic, sympathetic portrayal of the men in blue who patrolled the streets, to serve and protect us, and it influenced every single cop show that came after it. Shout! Factory has bettered Universal's first season release with some socko extras here, making Adam-12 - Season Two a must-have for vintage TV fans.
A brief rundown of the show. Patrolman Pete Malloy (Martin Milner), a seven-year veteran of the world's most highly trained police force, the Los Angeles Police Department, lost a long-time partner in a shoot-out the year before, and has taken on the responsibility of helping to train Probationary Officer Jim Reed (Kent McCord). Each episode shows the officers, usually assigned to a patrol car, policing their assigned area and encountering a wide range of situations that run from the mundane (community relations work with school children) to the intense (a SWAT situation with a deadly sniper). While both officers have benefited from the intense procedural training that comes with being a LAPD police officer, there is naturally a little bit of friction between the partners, based mostly on their own levels of experience. Malloy, who has the job down pat, keeps a watchful eye on his younger, greener partner, who this season, allows his personal feelings about his wife, Jean (Mikki Jamison), having a baby, as well as his frustration at the more difficult aspects of the job, to (slightly) affect his performance. Malloy's and Reed's immediate superior, Sergeant MacDonald (William Boyett) is mindful of this questionable aspect of Reed's makeup, and asks Malloy to keep him informed. Malloy agrees, but he's solidly behind his partner, and believes he'll make an even better officer than himself - with time, patience, and experience.
I can't say where Adam-12 is today in the popular culture; I know my kids didn't have a clue about the show, which was a bit of culture shock for me (although I should have guessed). Growing up in the early seventies, Reed and Malloy were the template for any reference to a police officer (how many times did you go around saying, "One-Adam-12, see the man..." or "One-Adam-12, roger," when you were a kid?). I suspect now they may seem quaint or square in comparison to the myriad number of TV cops that have crossed the big and small screen in the four decades since Adam-12 first premiered. But ironically, as big and small screen police officers get more and more "outsized" and outrageous and neurotic and quirky in their behavior, Pete and Jim, despite the rigid formalism of producer Webb's design, look more and more like the real police officers I know: dedicated professionals who, despite the intense pressures of the job on their home lives, their families, and their own makeup, constantly strive to improve their skills, while acknowledging that they're indeed human, and that they can, and will, sometimes make mistakes. During a time in history when a left-wing media and media industry shamelessly championed artists and pundits who called authority figures like Reed and Malloy "pigs," Adam-12 was like a breathe of fresh air to the vast "silent majority" who, although they didn't enjoy getting that parking ticket from their local police officers, understood that the police were on their side. They weren't the enemy.
Maybe that's why the show still plays so well, forty years later, despite some obviously outdated aspects to the production (police procedures having evolved tremendously since the late '60s). Adam-12 humanizes these officers (I hesitate to say, "ordinary officers," because at the time, and I would imagine still to this day, an officer in the LAPD received far more rigorous training than an average patrolman in an average American city), and lets the viewer see the decidedly non-glamorous aspects of routine police work. Much like he did in Dragnet, Jack Webb, with his frequent collaborator Robert Cinader, elevate the art of police work not by glamorizing it in any way (there was nothing glamorous about Joe Friday's life), but by showing how the men and women who in engage in it, are professionals dedicated to serving their communities through upholding the letter of the law. Pete and Jim are career officers; they see it as their duty, a higher duty, to perform their jobs at the absolute peak of professionalism because lives may be at stake if they don't. Adam-12 doesn't need to glamorize their duties and personal lives; the true heroism of their work comes when the viewer sees their dedication to the law, to strictly following regulations, and to helping the people they serve - in even the most routine tasks.
To its credit, Adam-12 doesn't show Reed and Malloy as perfect enforcers of "The Law," either. They make mistakes here. In a couple of episodes this season, Reed blows his cool when he's dogged by some freelance reporters looking for dirt on cops, and when he busts a child sex offender. Malloy is sympathetic to Reed's distress, and to a degree, so is Sergeant MacDonald. But everyone understands, including Reed, that the job comes first, and that if you can't cut it, you're out. There's none of that recent tendency to whinge over one's own self-worth or self-esteem or "feelings," over and above the conditions and requirements of a job, that we've all seen so much of in the decades following the "Me First" generation. In this case, police work comes first, and personal feelings second, and there are enormous responsibilities that Malloy and Reed have to shoulder, day in and day out. If Reed can't hack it because he's too sensitive to the grim realities of crime (a surprisingly constant worry in the episodes in this second season), he's out. That's professionalism. And critically, Adam-12 doesn't always wind up its tidy 25-minute episodes with a happy ending (in fact, most of the episodes don't). Unlike Dragnet, where suspects were shown at the end of every episode, properly caught and convicted by the criminal justice system, many criminals in Adam-12 get away with the crime, or their ultimate fate is unknown as the series acknowledges that the rule of law is a far more complex animal than one that properly punishes a criminal each and every time.
From a purely aesthetic standpoint, Adam-12's Webb-stylized production is a perfect marriage of form and content. While Adam-12's sympathetic portrayal of Reed and Malloy was perhaps the first time on TV where "ordinary cops" were elevated to professionals, producer Webb still concentrates much of Adam-12's plots around police procedures, giving the episodes a documentary feel that's quite remarkable when you compare it to most police shows before and after its debut. Certainly, a few "Webb-isms" creep into the show - the use of rapid-fire questions between people to get out important exposition, a torrent of harsh facts laid out by an authoritative police officer to cow a defiant criminal, the obsession with getting even the smallest bits of procedure correct - but aside from those (delightful) hallmarks, Adam-12 often plays like those 16mm instructional films we saw back in elementary school (indeed, episodes of Adam-12 were for years used as additional training tools for police forces around the world). There are critics who despise Webb's restrictive schematic in camera framing and editing patterns, but I find real beauty in them: a clean, concise, classical framework that achieves a rhythmic power in its simplicity and unending uniformity.
Adam-12, in its sophomore outing for the 1969-1970 television season, still hadn't managed to crack the Top Thirty in the Nielsen's ratings. Getting clobbered by being run directly across from long-time favorite My Three Sons over on CBS (15th for the year in the Nielsen's), whatever traction Adam-12 was picking up came from its follow-up program, The NBC Saturday Night Movie (24th for the year), a reliable ratings' hit for sixteen straight years. Certainly The Andy Williams Show wasn't doing much as a lead-in for Adam-12, but ratings were decent enough for a third go-around for Malloy and Reed, where they would finally hit Nielsen paydirt, winding up with a healthy, successful seven-year run.
Here are the 26, one-half hour episodes of the four-disc set, Adam-12 - Season Two, as described on the DVD slimcases:
DISC ONE

Log 15 - Exactly One Hundred Yards
Malloy isn't thrilled about having to do community relations police work.
Log 153 - Find Me a Needle
Malloy and Reed spend their night watch attempting to find a criminal who is stalking a lover's lane.
Log 52 - Good Cop: Handle with Care
A pair of freelance reporters are determined to do a story on police brutality, harassing Reed and Malloy as their marks. The officers warn them to cease their behavior, but their refusal ends up causing a tragedy.
Log 23 - Pig is a Three Letter Word
Reed and Malloy must keep a riot from taking place after the apprehension of a pair of armed robbers sets an entire neighborhood against the police.
Log 83 - A Different Thing
Malloy and Reed are called to investigate a hit-and-run incident that soon begins to look like a homicide.
Log 103 - A Sound Like Thunder
Reed and Malloy visit a ghost town and have to deal with a gang of bikers with guns.
DISC TWO

Log 63 - Baby
Officer Malloy asks the new girl in the office out on a date.
Log 93 - Once a Junkie
An ex-junkie is the suspect in an assault and robbery crime, and Reed and Malloy are assigned the case.
Log 123 -- Courtroom
Reed and Malloy are accused of overstepping the parameters of a search warrant by a suspect found to be in possession of illegal drugs.
Log 143 - Cave
Just a typical day on patrol, with calls ranging from a stoned hippie to the search for a runaway child.
Log 142 - As High as You Are
Reed and Malloy are already having a tough day when they're called for a narcotics arrest. As soon as they arrive, a group of neighborhood thugs decides to interfere, making their job that much harder.
Log 43 - Hostage
Malloy is seriously wounded by two escaped prisoners who are holding the officer hostage.
Log 34 - Astro
Malloy and Reed are in pursuit of robbers and are being provided with air support from a police helicopter.
DISC THREE

Log 14 - S.W.A.T.
Created within the Los Angeles Police Department, the Special Weapons And Tactics team is called in to find and take out a sniper.
Log 64 - Bottom of the Bottle
The Adam-12 team sees the same alcoholic gentleman twice in one night: at a brawl and then later at a shooting call.
Log 54 - Impersonation
An investigator for the Rampart division is suspected of defrauding residents of their money.
Log 24 - A Rare Occasion
While Malloy and Reed patrol the streets of L.A., they find they must deal with a young man on drugs at a social event.
Log 124 - Airport
Malloy and Reed are summoned on calls concerning a runaway girl, a robbery at a grocery store and a stolen aircraft.
Log 94 - Vengeance
Today's calls for Malloy and Reed include the investigation of a car theft gang, the robbery of a liquor store and a child who gets stuck in a refrigerator.
DISC FOUR

Log 104 - The Bomb
Malloy and Reed take on cases ranging from street racers to robbers to a bomb threat to a suicide attempt.
Log 74 - Light Duty
After breaking his wrist, Malloy gets reassigned to desk duty for a few weeks.
Log 114 - The Hero
Even though his valiant actions saved a man's life from a burning building, the young man responsible refuses to be recognized for the deed.
Log 134 - Child Stealer
Another exciting day on patrol: Malloy and Reed chase down a suspected kidnapper, arrest carjackers and run down an escaped prisoner.
Log 144 - Bank Robbery
Officers Malloy and Reed must deal with a domestic dispute involving a former professional wrestler.
Log 44 - Attempted Bribery
The son of a rich businessman is arrested by Malloy and Reed for driving while under the influence, and daddy tries to influence the officers to let his son go with a bribe.
Log 173 - Shoplift
Malloy and Reed track a woman who has escaped custody to the lair of a known con artist.
The DVD:

The Video:
As with most of the Shout! Factory-leased Universal library titles I've seen, the picture quality is just this shy of being on a par with the look of major studio releases. The full-screen, 1.33:1 transfers, for the most part, look quite good, although some of the prints used can look slightly pink, or faded, or a tad muddy - with the expected grain and minor scratches. However, most of the prints used here look very, very good. However, I did notice some compression issues (some shimmering and some noticeable wavering at times), along with some edge enhancement that will be much more noticeable as you step up in monitor size (after the first disc, I stepped down to a more manageable 19 inch, which improved the look significantly). Fans of Dragnet who were lamented the missing Universal logo and the distinctive "dum dee dee dum da da dum!" bumper music following Webb's "Mark VII" bumpers, will love that fact that they return here for all the Adam-12 episodes.

The Audio:
The English mono audio tracks for Adam-12 - Season Two accurately reflects the original broadcast presentation of the series - it's big and fat, with an agreeably strong recording level. All dialogue is cleanly heard, and close-captions are available, as well.

The Extras:
This is where Shout! Factory really outshines Universal in their first season release of Adam-12. Bad new first: Milner and McCord are not involved in any of the extras here. However, there are four excellent commentary tracks (on Find Me a Needle, Cave, A Rare Occasion, and Child Stealer) where Sergeant Frank Mika, a forty-year veteran of the LAPD and current leader of the Elysium Park Tactical Unit, and Officer Rob Nobile, a 25 year veteran of the LAPD and currently the lead drill instructor at the LAPD Police Academy, discuss fiction versus reality as connected to these Adam-12 episodes. The officers, as far as I can tell, had no connection with the series' original production, but their commentaries are absolutely fascinating for the incredible wealth of detail they bring in informing viewers of past and present police procedures. While both comment in detail about how things are different for police officers today, both seem to agree (particularly Mika, who was just starting out in the LAPD when Adam-12 began) that Adam-12 showed great fidelity to the real police procedures that were utilized at that time. It's an informative history lesson from these two dedicated professionals, and an unusual one for this kind of TV commentary (nothing about the show's actual production is explored) - one I found quite fascinating.

Staying in the same fact versus fiction vein, there's a Ride Along Fact Track for the Courtroom episode, where an alternate subtitle track discusses the realities of search and seizure laws from 1969 through today, as it pertains to the episode's plot (sort of like a Pop Up Video type of information). Retired Lieutenant George Grasser, an expert on search and seizure laws, provides the information, and it's again, quite fascinating to see where fiction and reality diverge in a television show. In addition, there are two interactive photo galleries where you can see vintage photos of both the famed LAPD Police Academy and the LAPD Police Museum. Some fans of the show might be disappointed that there's nothing really hear that pertains to the actual production of the show, but let's hope that's coming in season three. And this is miles above the barebones first season release from Universal.

Final Thoughts:
When Reed and Malloy muscle that deceptively small but powerful Plymouth Belvedere around the mean streets of L.A., coolly and quietly scanning the area for potential trouble, while the martial, driving, pounding theme from Frank Comstock comes up over the soundtrack, you know you're in WebbLand, where rigid formalization elevates police professionalism to simultaneously humanized and mythical status. Clean, hard-edged, resolutely square - and all the more marvelous for that determined stance. Excellent extras compensate for a sometimes iffy video presentation. I highly, highly recommend Adam-12 - Season Two, and here's to Shout! Factory putting out the rest of Adam-12, as well as Jack Webb's all-time classic, Dragnet.
---
Paul Mavis is an internationally published film and television historian, a member of the Online Film Critics Society, and the author of The Espionage Filmography.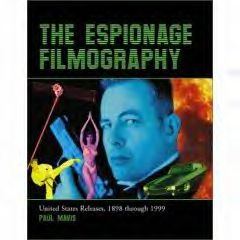 ---
C O N T E N T

---
V I D E O

---
A U D I O

---
E X T R A S

---
R E P L A Y

---
A D V I C E
Highly Recommended
---
E - M A I L
this review to a friend
Sponsored Links
Sponsored Links