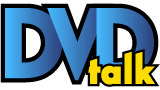 List Price: $34.99 [Buy now and save at Amazon]
---
"It's a mystery wrapped in a riddle inside an enigma!"



Oliver Stone's polarizing JFK (1991) is mad jumble of a movie, existing at the very center of the conspiracy universe. It bombards the viewer with meticulously recreated historical events, dizzyingly complex theories, speculations, and suppositions. It tries to be epic and intimate, cynical yet hopeful, a film that condemns an all-powerful covert government while, somewhat conflictingly, deifying President Kennedy as a beloved monarchial figure akin to Richard the Lionhearted, who's even referred to as "your King" by its protagonist. It's a kind of flawed masterpiece, flawed not in its wilder (but not unsupported) theories but in other ways.



I saw JFK when it was new but not since. Because of its extreme length, 206 minutes in this "Director's Cut" edition, I figured I'd watch it over two nights, but found it too compelling, impossible even, to turn off. Like a tiny handful of epics - Philip Kaufman's The Right Stuff (1983) is another one - it doesn't seem nearly as long as it actually is.



Warner Home Video's Blu-ray disc is generally good but not superb, and none of the extras are new, though there is a lot of good material. The best thing about the disc is that it comes with the Barbara Kopple-Danny Schechter Beyond 'JFK': The Question of Conspiracy (1992), a 90-minute documentary exploring the various assassination theories raised in JFK - in some respects with greater depth and with more balance than Stone's film.  






JFK follows New Orleans District Attorney Jim Garrison (Kevin Costner) and his office's investigation of possible co-conspirators in the assassination of President John F. Kennedy on November 22, 1963 in Dallas, Texas. Garrison and his team (including characters played by Michael Rooker, Jay O. Sanders, and Laurie Metcalf) arrest local eccentric David Ferrie (Joe Pesci), a man who because of alopecia areata (spot baldness) wears a singularly bad wig and handmade eyebrows. Ferrie clearly has ties to Lee Harvey Oswald (Gary Oldman), Kennedy's alleged assassin, but when Oswald himself is murdered just two days later by nightclub owner Jack Ruby (Brian Doyle-Murray) the Feds express little interest in Ferrie and he's reluctantly released.


Three years later, Garrison is distressed by the Warren Report's findings, which he regards as inaccurate and/or misleading and incomplete. He and his staff reopen their investigation of the assassination's ties to shady characters in New Orleans, including Ferrie, right-wing P.I. and former FBI agent Guy Banister (Ed Asner), male hustler Willie O'Keefe (Kevin Bacon), and respected local businessman Clay Shaw (Tommy Lee Jones), a closeted homosexual with possible ties to the CIA.


As the scope of Garrison's investigation widens he attracts international media attention while being ridiculed by some as a shameless publicity seeker. At the same time, Garrison's obsession with the case severely damages his relationship with his family, especially wife Liz (Sissy Spacek).


Mercilessly attacked by many in the media establishment before it was even released, JFK was regarded by some as insulting, dangerous propaganda. It's not really that so much as bombarding the viewer with a veritable mountain of evidence against the Oswald/lone gunman theory and theories about who might be behind the alleged conspiracy, while leaving it up to the viewer to decide just how to digest all this informed speculation. Ultimately, the picture invites them to draw their own conclusions rather than insist upon only one possible solution. Many joked that Stone was suggesting "everyone" killed Kennedy, what with accusations lobbied against the CIA, FBI, Vice-President Lyndon Johnson, the military-industrial complex, anti-Castro Cubans, even the Mafia. By the end the ties binding all these connections together becomes at times tenuous and contradictory, as well as Byzantine and dizzying.


But rather than the accusations themselves I suspect what really boiled the blood of so many establishment types was Stone raising the issue in the first place, particularly in a mainstream, widely-seen Hollywood (and French) film, that it was the kind of "America doesn't do that sort of thing" hot-button topic conservatives generally are loathe to explore on any level, that questioning the Warren Report was like questioning long-held views justifying the genocide of the American Indian, or the dropping of the atomic bombs on Japan. Even 28 years after Kennedy's assassination, it was still an open wound Stone pokes with a stick; it would be like making an unflinching movie today about torture at Abu Ghraib.


Worse, for anti-conspiracy conservatives, Stone frames his movie around a idealistic character much like Jimmy Stewart's in Frank Capra's Mr. Smith Goes to Washington (1939), and there's even a climatic speech near the end echoing Stewart's exhausted breakdown in that film. At the time Costner had a run of films that positioned him as a more classical Hollywood type (he seems to have fancied himself as a kind of modern-day Gary Cooper), though Garrison's obsessiveness and habit of putting family last isn't flattering, and the movie can't hide the fact that Garrison, right or wrong, was professionally reckless.


Practically every early-'90s star was considered for the role, and while Costner certainly fits the type of character Stone seems to have envisioned, the actor's not really up to the material, giving a one-note performance throughout. It's all on the same level until the end, when Costner suddenly gets choked up (not in the script) during a summation speech, an actorly trick that comes off as rather pat. Partly his performance seems hampered by an affected southern accent the real Garrison apparently never had. (Garrison, who died not long after the film's release, appears in the film as Chief Justice Earl Warren. By 1991 he looked more like Juano Hernandez than Costner.)


The scenes between Costner and Spacek are clichéd and just don't ring true - one scene has the assassination of Robert Kennedy indirectly inspire a rare night of passionate lovemaking!


And yet the rest of the film is very, very well made, especially in terms of its historically accurate recreations, including the John F. Kennedy assassination itself, restaged in Dealey Plaza, and the colorful performances by Pesci, Asner, and Jones, as well as Jack Lemmon and Walter Matthau in brief roles, Donald Sutherland as the mysterious, Deep Throat-like "X," and both Doyle-Murray and Oldman as Ruby and Oswald.


Though I'm generally not a fan of machine gun fire-cutting, the nervous, borderline paranoia editing of JFK is in this case appropriate, and the film has an undeniable sweep as the evidence, much of it compelling and believable, stacks up like mattresses in the The Princess and the Pea. By the end of the film, during which Kennedy autopsy photos and the famous Zapruder film is examined frame-by-frame, the awesomeness of the crime and the persuasiveness of many of Garrison/Stone's evidence is manifest, if not unequivocal.


Interestingly, the film has intriguing parallels to our times, some of them highly amusing, such as the fact that in one scene the government tries to discredit Garrison by setting him up for an alleged homosexual encounter in an airport restroom (!). After watching JFK again, I'm beginning to think maybe Larry Craig was set up after all. Or maybe I'm just being paranoid.


Video & Audio


Filmed in a variety of formats (including videotape, 16mm, and Super-8) though mainly 35mm Panavision (original theatrical prints by Technicolor), JFK looks good in its 1080p 2.40:1 presentation though I wouldn't call it a revelation. The level of detail is impressive in some shots but the grittiness of much of the film is deliberate and rightly retained for this release. As with other Warner Home Video titles this goes straight to the movie and viewers needing a break can hit the stop button on their remote to put the film into "resume" mode without having to reload the entire disc.


Originally Dolby SR in theaters, JFK has been remixed here in Dolby TrueHD 5.1, with Dolby Digital 5.1 tracks available in both English and French, as well as subtitles in those languages.


Extra Features


Though its supplements include an especially intelligent feature-length audio commentary by Oliver Stone, I was most taken with the 90-minute made-for-TV documentary Beyond 'JFK': The Question of Conspiracy. Unlike most promo films, the movie is hardly mentioned at all, though Stone, Costner and a few others appear in it briefly. Mostly it clearly and concisely explores the various conspiracy theories via archival footage, archival interviews, and new interviews with first-hand witnesses, respected historians, and amateur researchers. Even naysayers like Walter Cronkite get to voice their strong dissent. Deleted and Extended Scenes adds another hour to the disc, and while the material is sorta interesting, it's also pretty clear why most of it was cut from the film. Also included is a trailer and two "multi-media essays," actually short featurettes that bring viewers up to date on withheld files while introducing the basis for "X's" character. All of this material is in standard-definition and lifted from earlier DVD releases. The disc comes with a 34-page color booklet that's thin on information.


Parting Thoughts


Probably no one should reach conclusions either way about the Kennedy assassination from watching this film alone. But it's an unqualified success at raising doubts, at least on some level, about the Warren Report, the "fairy tale" told to children as Garrison himself put it. Whatever your take on the Kennedy assassination, JFK is compelling moviemaking, warts and all. Highly Recommended.

 
Film historian Stuart Galbraith IV's latest book, The Toho Studios Story, is on sale now.
---
C O N T E N T

---
V I D E O

---
A U D I O

---
E X T R A S

---
R E P L A Y

---
A D V I C E
Highly Recommended
---
E - M A I L
this review to a friend
Sponsored Links
Sponsored Links