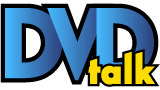 List Price: $24.98 [Buy now and save at Amazon]
---
UFC: Ultimate Comebacks marks a first for the UFC and for me. For the UFC it marks their first Blu-ray release. For me, it marks my first exposure to mixed martial arts (MMA).



As I've just learned but you probably already know well if you're reading this review, MMA is a full-contact combat sport allowing a wide variety of striking and grappling techniques. The Ultimate Fighting Championship (UFC) is the largest MMA promoter. UFC bouts frequently appear on the cable network Spike, pay-per-view, and DVD. UFC rounds are five minutes in duration, segmented by one-minute rest periods. Non-title bouts consist of three rounds, while title bouts are five rounds. Bouts that go the distance are decided by the judges. Non-title UFC bouts are fought in octagons heavily festooned with advertising for the likes of energy drinks, malt liquor, and the U.S. armed services, by fighters wearing trunks sometimes pastered with advertising for fly-by-night realty flipping courses, typically in the basements of casinos before small audiences.



UFC: Ultimate Comebacks, released on DVD and Blu-ray disc, is a two-hour compilation of eleven non-title MMA bouts fought between November 2006 and December 2007, nearly all of which have previously been released on DVD. The theme of this compilation is bouts in which a fighter snatches victory from the jaws of defeat. Although these matches do mostly conform to this theme, one which ends by knockout 48 seconds into the first round hardly qualifies.



Though a couple of the fights managed to go to the third round, none went to a decision: four bouts end in knockouts, three in technical knockouts, and four in submissions. The most extreme comeback occurs in the bout between heavyweights Colin Robinson and Eddie Sanchez, while Jon Koppenhaver and Jared Rollins provide the bloodiest slugfest.



The first fight on the compilation between Pete Sell and Scott Smith is notable for its dramatic conclusion as well as the apparent camaraderie between the fighters. Sell and Scott became close friends during their participation in the reality television program Ultimate Fighter 4: The Comeback. That continuing friendship is evident in the match with frequent high fives, grins and hugs. This strong evidence of friendly competition between these fighters was enough to convince my wife to sit down to watch the bout and to stay for the rest of the disc.



The complete fight card for this compilation is as follows:





Pete Sell vs. Scott Smith (UFC Ultimate Fighter 4 Finale, 11/11/06)

Alessio Sakara vs. Drew McFedries (UFC 65, 11/11/06)

Martin Kampmann vs. Drew McFedries (UFC 68, 3/3/07)

Renato Sobral vs. Jason Lambert (UFC 68, 3/3/07)

Keith Jardine vs. Houston Alexander (UFC 71, 5/26/07)

Jon Fitch vs. Roan Carneiro (UFC Fight Night: Stout vs. Fisher, 6/12/07)

Colin Robinson vs. Eddie Sanchez (UFC 72, 6/6/07)

Paul Taylor vs. Marcus Davis (UFC 75, 6/26/07)

Chris Leben vs. Terry Martin (UFC Fight Night 11, 9/19/07)

Jon Koppenhaver vs. Jared Rollins (The Ultimate Fighter 6 Finale, 12/8/07)

Roger Herta vs. Clay Guida (The Ultimate Fighter 6 Finale, 12/8/07)



Each bout is proceeded with a short video introduction to the fighters and the circumstances of the match. The matches and rest periods are shown without interruption. No interviews with the fighters are provided.




Presentation

Video:

Encoded in 1080i/AC-1 @ 13Mbps, UFC: Ultimate Comebacks looks like an upconverted standard DVD. The anamorphic 1.78:1 widescreen image has sharpness, detail, and color consistent with an average DVD presentation of an HD video source. Despite mild motion blur, the image is satisfactory for DVD but less than expected from Blu-ray.



Audio:

The 2.0 DD audio is well below par. The noise of the fight, crowd and commentators overlap along the same narrow band with only mild separation between speakers. A 5.1 lossless mix should have been the minimum provided for this release.



No subtitles are offered on this release.



Extras:

There are no extras on this release.




Final Thoughts:



The UFC's first foray into Blu-ray is disappointing. While the bouts on this compilation are generally enjoyable, the video and audio are subpar for Blu-ray. With 1080i video that looks no better than upconverted DVD and lackluster 2.0 DD audio, MMA fans that already have some of these fights on DVD will probably be satisfied to rent this one.

Sponsored Links
Sponsored Links