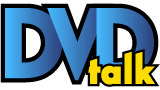 Law and Order: The Sixth Year
List Price: $59.98 [Buy now and save at Amazon]
---
The Sixth Season

Dick Wolf's Law & Order has been one of the most popular running television dramas. It is a crime drama that focuses on a unique balance of criminal investigations and the legal proceedings that follow. The case detectives apprehend suspects and the district attorney's office prosecute them. This standard format takes on a few variations throughout the series, but on the whole, it stays pretty consistent. Despite the formulaic approach, there is enough difference in detail, in regards to the characters and events, to keep the stories exciting. For more details about this series, please refer to DVD Talk's reviews of season one, season two, season three, season four, season five, and season fourteen.


Season six has more changes on the horizon. First, a new detective Rey Curtis (Benjamin Bratt) is introduced. Curtis replaces Logan, who was demoted and shipped off to work Staten Island after losing his temper. Curtis makes for a good detective across from Briscoe. He has a contrasting personality to Logan. For the most part, he has a by-the-book-attitude that clashes with Briscoe. On occasion, his desire to seek justice overpowers. Second, this season marks Kincaid's final appearance on the show. I thought it was unfortunate, because she was building a good dynamic with McCoy. Beyond these changes, the general format and premise remains intact. Regardless, season six is enjoyable and fans will appreciate the detective dynamic and Kincaid taking on a bigger role. As for the season six content, there are a number of strong episodes. The cases get pretty big with issues of the death penalty, God and morality, racism, corruption, and more.


"Remand" involves a 30 year old case. Briscoe and Curtis interview a suspect who spills his guts about every crime he has information about to get out of a jam. When McCoy and Kincaid learn about the details, the case is reopened. A woman was raped and stabbed multiple times in the stomach. The reopening of the case unveils shady work around the investigation and prosecution. The end result is an emotional and messy outcome for everyone involved. "Trophy" is an exciting episode with McCoy's character in question. His former partner Diana Hawthorne (Laila Robins) makes a claim that Jack told her to suppress evidence in a case. Jack is suspended and investigated while Kincaid leads the charge to clear his name.


"Charm City" is the first of three crossover episodes with Homicide: Life on the Street. A sarin gas attack occurs in the New York subway system. As Briscoe and Curtis investigate the case, they find ties to a similar incident at a Baltimore church. Baltimore detectives Frank Pembleton and Tim Bayliss join Briscoe and Curtis in the investigation. The episode is concluded in Homicide episode "For God and Country", which is included as a bonus feature. "Custody" is another strong episode that has former ADA Paul Robinette returning. This time he is working for the defense. A social worker is found murdered in the park. When Briscoe and Curtis investigate, they find it is linked to a missing child. After they find the boy and McCoy and Kincaid begin their case, Robinette shows up on the defense. His appearance makes this episode very exciting, as he gives the DA office a real run for their money.


As for the rest of the season, there are some very strong episodes that include "Blood Libel", a high school student is tried for murder and his lawyer blames the Jewish community, "Angel", an emotional episode for Curtis; he investigates a case of an apparent kidnapping that turns into tricky case involving an unstable woman and an overzealous believe in God, "Savages", a man fights for his right to live as the DA office decides whether or not to seek the death penalty, "Girlfriends", the investigation of a college girl leads to prostitution, and "Aftershock", a nontraditional Law & Order episode that details the casts' reactions after witnessing capital punishment.


Overall, season six is pretty strong. While I miss having Logan and Briscoe as the lead detectives, Curtis still holds his own pretty well and makes for a good addition. McCoy and Kincaid continue to have a good dynamic together. In the end, the lead characters are solid and give great performances throughout. As for the season six content, there are a number of solid episodes, which include some dramatic turns and developments for everyone involved. It is a good season.


Episode Guide


1. Bitter Fruit: Detective Briscoe and his new partner, Detective Reynaldo Curtis, investigate the death of a young girl who was abducted on her way to piano lessons.


2. Rebels: The detectives investigate the homicide of a rich NYU student who frequented biker bars and learn that the victim's father had offered him $10,000 to drop his biker hobby -- and his biker girlfriend.


3. Savages: The homicide of an undercover narcotics agent splits Kincaid and McCoy over whether or not to ask for the newly reinstated death penalty.


4. Jeopardy: When forensics evidence is ruled inadmissible in a case involving a dispute over a family business, McCoy and Kincaid must refocus their investigation in a hurry.


5. Hot Pursuit: A young woman, kidnapped and sexually abused by a street thug, is forced to join her captor in a robbery, but when the thug is killed, the woman's true motives are questioned.


6. Paranoia: The stabbing of a college student in her dorm room seems to be the result of another student's obsession, but an even darker secret is revealed when the victim's roommate attempts suicide.


7. Humiliation: When a street hooker known to hustle blackmail out of her clients is murdered, a prominent doctor's wife is suspected of doing the crime as a way to evade payment.


8. Angel: A mother confesses to killing her baby, claiming God told her to do it, and ADAs McCoy and Kincaid are left in the impossible position of prosecuting against divine intervention.


9. Blood Libel: When a Jewish art teacher dies in her classroom, Briscoe and Curtis' investigation reveals a lethal undercurrent of anti-Semitic hate among the student body.


10. Remand: Time doesn't heal all wounds, especially when a 30-year-old stabbing case is re-tried after new evidence implies the wrong man is sitting in jail.


11. Corpus Delicti: The death of a show horse seems a more likely case for the ASPCA than Briscoe and Curtis, until a shady dealer is accused of selling sick animals to unsuspecting, older investors.


12. Trophy: When a 13-year-old boy is murdered and evidence points to an imprisoned serial killer, Briscoe and Curtis are forced to re-open a five-year-old case and question whether the wrong man has been in jail all this time.


13. Charm City: Detectives Briscoe and Curtis team up with Baltimore detectives Pembleton and Bayliss to help catch a man accused of setting gas bombs in New York and Baltimore.


14. Custody: When a social worker is killed, his past gambling habits and scams within the foster-care system lead the detectives to suspect a drug-addicted mother desperate to reclaim her baby.


15. Encore: It's a case of unholy matrimony when the death of a jogger points to her husband -- previously a prime suspect in his first wife's murder.


16. Savior: During an apparent jewelry theft, a woman and her 10-year-old son are killed, and the detectives follow the evidence to the remaining members of the family.


17. Deceit: An affluent, gay lawyer dies while leading detectives to his lover, who works as a female impersonator. A blackmail plot is revealed and the lover is accused -- but is he just protecting his embittered wife?


18. Atonement: Detectives Briscoe and Curtis investigate the disappearance of a model, who they suspect was murdered even though her body hasn't been recovered.


19. Slave: Desperate times call for desperate measures, but even the detectives are shocked when the homicide of an older woman is linked to a local drug dealer and the boy who was sold to him as payment for narcotics.


20. Girlfriends: When a college coed is murdered, Briscoe and Curtis soon learn that the student was part of a campus call-girl ring and go to arrest the madam -- who has fled the country.


21. Prose: After being accused of brutally killing three people, a schizophrenic homeless man decides to represent himself in court, and Kincaid recognizes him from a harassment charge over a year ago.


22. Homesick: A baby boy's poisoning leads detectives to a food manufacturer, but the real culprit might be in the family.


23. Aftershock: After witnessing the lethal injection of Mickey Scott, Briscoe, Curtis, McCoy, and Kincaid react in four very different ways.


The DVD



Video:

The video in this release is given in anamorphic 1.78:1 ratio widescreen color. For the most part, the picture quality looks great. It is sharp and colors look good. There is a slight dirt/grain noticeable that will be more apparent to those with big screens. Overall, it is a solid picture.


Audio:

The audio track supplied with release is English 2.0 Dolby digital stereo sound. The sound quality is good, the track is pretty clean and spoken dialogue is easily heard. Like most TV on DVD releases it is fairly flat and there is not much to it, but it fits the presentation well. This release also comes with subtitles in English and Spanish and supports closed captioning.


Extras:

Homicide: Life on the Street season 4, episode 12 "For God and Country" is included as a special feature. This episode is significant to Law & Order's sixth season, as it is concludes the storyline started in "Charm City".


Final Thoughts:

Law & Order's sixth season is not immensely different from past seasons. It has the same formula since day one. However, that is not a bad thing -- the formula works. Season six has several thrilling and exciting cases, as well as unveiling some minor subplots with character development -- despite having lost one of its stronger characters (Mike Logan). Overall, season six is a solid experience and is a must for fans.
---
C O N T E N T

---
V I D E O

---
A U D I O

---
E X T R A S

---
R E P L A Y

---
A D V I C E
Highly Recommended
---
E - M A I L
this review to a friend
Sponsored Links
Sponsored Links