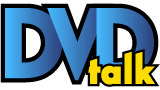 El Norte - Criterion Collection
List Price: $39.95 [Buy now and save at Amazon]
---
If the 1983 American-independent film El Norte, the story of a pair of young undocumented Guatemalan refugees seeking safety and happiness in the U.S., had been made by a Hollywood studio with Brooke Shields and Robby Benson as its protagonists it'd be easy to dismiss it entirely as soap-opera claptrap targeted to the same demographic as Paul Haggis' Crash (2005) and Marco Kreuzpaintner's Trade (2007). That reviewers such as Roger Ebert have championed this film probably says at least as much about their politics and good will toward the filmmakers and actors as it does about the film itself.



If you're a politically-progressive film reviewer, as I am and most are, there are plenty of reasons to be inclined to give El Norte a more positive recommendation than it would otherwise merit. First, it's an incredibly ambitious film made outside the Hollywood studio system, thanks in part to hands-off financing from the Public Broadcasting Service (PBS). Second, it gives voice to undocumented refugees and workers, a group subject to exploitation and demonization. Third, it was directed and co-written by a Chicano, who cast unknown Mexican leads, and employed indigenous Guatemalans and Mexicans as supporting players. Fourth, it offers a motif of Latin American magical realism giving way to reason as the protagonists journey northward, physically and psychologically, which gives reviewers something engaging to write about. Fifth, it simultaneously reproves its intended audience for having been indifferent or oblivious to the plight of undocumented refugees and workers while offering indulgences to those that find value in the movie's effort to raise awareness, thus both stoking and assuaging white liberal guilt. Sixth, it ends on a downer, thus confirming its art house credibility.



If you can get past all the reasons to want to like El Norte to consider the film on its intrinsic merits, it doesn't hold up especially well for many reasons, most of which come down to too much sentimentality and contrivance and too little subtlety and complexity. Filmmaker Gregory Nava indulgently romanticizes the sweet purity of the Guatemalan Mayan-descended Indígena, and exaggerates the maliciousness of the Ladinos and the callousness and arrogance of the Anglos, setting the bunch into melodramatic situations bereft of the subtleties of real life.



The protagonists of El Norte are Indígena teenagers Enrique (David Villalplando) and Rosa (Zaide Silvia Gutierrez) Xuncax, living in the highlands of northern Guatemala. Poor, unfortunate kids- within minutes of the movie's start, their father is decapitated for clandestinely meeting with a few fellow coffee pickers, their mother is taken away, and young Enrique is forced to kill a soldier in self defense. Now hunted by the army, Enrique flees with his sister Rosa, hoping to reach refuge in the United States, or 'El Norte' as it is commonly called, a land of vast wealth where everyone has a flush-toilet and a car.



The orphaned Enrique and Rosa face a long journey north through Mexico and a difficult, dangerous, and degrading crossing into the United States. They must endure post-traumatic-stress-induced nightmares, the squalor of a Tijuana shantytown, assault and attempted robbery, capture and interrogation by the Border Patrol, and the indignity and danger of crawling through miles of rat-infested sewer pipes to enter the United States.



Once in the United States, Enrique and Rosa pursue the American dream. They strive to succeed in an indifferent labor market, to learn English, and to decorate their humble abode. Enrique meets success after success while Rosa's experience is more challenging, but just when the future looks bright, back-to-back disasters strike, and Enrique must make a stark choice between achieving the American dream of egocentric success or remaining loyal to his sister and his upbringing.



Presentation




This release of El Norte by the Criterion Collection is provided on a single, dual-layered, 50GB Blu-ray disc with a cardboard case. This release is Region A locked.



Video:

El Norte is presented in the director's preferred aspect ratio of 1.78:1. This director supervised and approved high-definition transfer was created on a 4K Datacine from a 35mm interpositive and the original camera negative.



The 1080p, MPEG-4 AVC encoded image looks excellent. The removal of dirt, debris and scratches during the digital restoration was impressive. Whatever few flaws there are may be inherent in the source material. Aside from substantial grain, there are a few instances of flicker in the early scenes, but otherwise the detail, color, and contrast are steady and strong throughout.



Audio:

The 24-bit uncompressed mono audio, mastered from the 35mm magnetic soundtrack, is free of noticeable clicks, pops, hiss, and crackle. The original K'iche', Spanish, and English audio sounds good, though limited by the constraints of the original source material.



Optional English subtitles appear well-translated and are appropriately sized, placed and paced, but why Criterion missed the opportunity to provide optional Spanish subtitles on this release as well is beyond me through.



Extras:

The extras for this release include a booklet featuring criticism from author/journalist Héctor Tobar and film critic Roger Ebert; a feature-length director's commentary; a 58-minute documentary "In the Service of the Shadows: the Making of El Norte featuring interviews with director and co-writer Gregory Nava, Producer and co-writer Anna Thomas, set designer David Wasco, and lead actors Zaide Silvia Gutierrex and David Villalpando; 24 stills from film scouting in Chiapas, Mexico; the theatrical trailer; and, filmmaker Gregory Nava's student film, The Journal of Diego Rodriguez Silva with introduction (33 min.). All of the video extras are presented in high definition.




Final Thoughts:

Chicano filmmaker Gregory Nava's El Norte has long been used in Spanish language classes in the United States to demonstrate distinctions in Spanish dialects while also raising awareness about the plight of undocumented refugees and workers. As a teaching aid and as simplistic, politically-correct melodrama El Norte is probably satisfactory, but for adults wanting more than this, it comes up short.

Sponsored Links
Sponsored Links