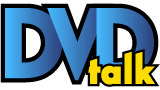 My Bloody Valentine: Special Edition (1981)
List Price: $19.98 [Buy now and save at Amazon]
---
"From the heart comes a warning filled with bloody good cheer, remember what happened as the 14th draws near..."


The Movie

Is it possible that after nearly three decades, the "missing" footage from 1981's My Bloody Valentine has finally been inserted back into the film? Has this classic from Slasherdom's Golden Era finally been restored to its original form, stitched back together after being hacked to pieces by the MPAA machete? Yes, fellow fanatics, it is true, and I'm in horror heaven! Please don't wake me from this bloody wet dream come true...


My Bloody Valentine arrived at the height of the slasher craze. After Black Christmas, The Texas Chain Saw Massacre (both in 1974) and Halloween ('78) laid the groundwork (Bay of Blood also deserves mention)--and set a standard no slasher film has really matched since--genre films exploded in 1980 and '81. My Bloody Valentine holds a place alongside The Fog, Friday the 13th, Prom Night, Terror Train, Happy Birthday to Me and Hell Night as my "first wave" favorites, with honorable mentions to The Funhouse, The Burning and The Prowler (I consider the second installments of Friday the 13th and Halloween as leaders of the still vintage "sequel wave").


Pretenders like Graduation Day and New Year's Evil also arrived, stealing away holidays by the time director George Mihalka agreed to take on Paramount's latest push for teenage dollars as Valentine's Day neared. Filmed in Nova Scotia with a Canadian cast, My Bloody Valentine has all of the genre stables that (at that time) hadn't been overused to death quite yet.


That includes a spooky back story: 20 years ago in the blue collar town of Valentine Bluffs, two mining supervisors left their site early to go to the big Valentine's Day dance, failing to notice the dangerous methane gas levels--thus endangering the five miners left below. An explosion soon killed all but one--Harry Warden, who spent the next year in a mental hospital.


Once released, he returned to murder the two supervisors and leave a warning to the town: never hold a Valentine's Day dance again. Despite being supposedly locked up, Harry's legend still haunts the small community: "Every February 14th, Harry comes back to town, his pick axe stained with blood, waiting in the shadows of the Hanniger mine just for someone to kill should they not heed his warning!" says town oracle Happy (think Ralph from Friday the 13th).


Nearly 20 years later, the town has decided to revive the celebration, but when the mayor and sheriff get a nasty box of candy, they know Harry is back on the prowl. They cancel the dance, but that doesn't stop the town's young adults (not teenagers, making this entry a little unique) from holding their own party at the mine. As the film progresses, Sarah (Lori Hallier) finds herself caught in an increasingly tense love triangle as current beau Axel (Neil Affleck) and ex-boyfriend/mayor's son T.J. (Paul Kelman) vie for her affection. The tense night reaches bloody heights when a small group of party-goers--including Sarah's best friend Patty (Cynthia Dale), Patty's boyfriend Hollis (Keith Knight) and Howard the prankster (Alf Humphreys)--head down the mine for a joy ride.


My Bloody Valentine isn't original or groundbreaking. The structure is straight out of the first two Jaws films (with the sheriff and mayor roles reversed)--one official wants to hush things up to avoid a panic, and a band of disobedient partiers head out on their own. You'll also see a Carrie influence with the restored ending. But the film is quintessential quality slasher--a charter member of the genre's Golden Age that (for me, at least) lasted until 1984, around the release of Friday the 13th: The Final Chapter.


The film has a distinctive killer (the miner's mask and Darth Vader-like breathing are creepy); a signature weapon of destruction (the machete has nothing on the pick axe!); a genuinely unsettling location (the claustrophobic mining tunnels predate the equally effective settings in Hell Night and The Descent); a mystery that keeps you guessing long enough; some inspired set pieces, shots and kills (to this day, I am always frightened by the sound of something heavy tumbling in the dryer); and a cool original ballad (!) over the closing credits. (I'll forgive the brief use of that Dukes of Hazzard-like banjo music during the kids-in-cars scene...)


The film also limits the cheese factor, playing most of the action straight. There are some minor laughs that don't make the film any less frightening--Patty gets in my favorite line ("You gotta see the dress I got: cut down to here, slit up to there...I may not get out alive!"), and the killer's ominous poems always provoke a smile ("It happened once, it happened twice, cancel the dance or it'll happen thrice!"). The acting is adequate, not awful (unless Canadian pronunciations of "about" and "sorry" make you giggle), and I love the final shot and parting words.


My issues are minor--I wish the scene where Gretchen makes a discovery was on camera (ditto an off-screen killing), and I wish one character screamed a little more during one particular scene. But those are tiny quibbles. I still have no idea why this movie never spawned a sequel, and if it weren't for the upcoming 3-D remake, this restored print may not have happened.


Never before have I been so giddy to see a few more minutes of footage (based on small clips that were possibly taken out, the new stuff runs anywhere from 2 minutes and 35 seconds to about a minute more; I've read long ago that 8 or 9 minutes of excised footage existed, but I'm not sure how accurate that is). And while the previously unseen clips are in rougher form than the rest of the film, they're still in good enough shape to make me smile--and give the film a much smoother flow that makes it feel (finally!) complete.


Ten sequences have been re-edited with the "lost" footage (the various clips range from 2 to 30 seconds), which breathes new life into much of the film's gory scenes--six of which are drastically improved (you can also watch the shorter theatrical cut), and another is amusing (hot dogs = hilarious). There are no earth-shattering shots in the new footage, but I thought it was damn cool, and I'm pretty picky. There are a few nasty surprises, and the ending is much stronger.


There's also about three seconds of different, slightly more graphic footage used during the early flashback scene where Happy discovers Harry. A different clip appeared in Paramount's 2002 theatrical cut release; oddly, this new three-second clip isn't presented here as being restored footage, and also appears in the theatrical option on the Lionsgate disc. But if you're just used to the Paramount release, it will be a nice surprise (still no footage of the "drill kill", which may be lost, never shot or left out by the director).


2009 is shaping up to be a great year for horror both in theaters (remakes galore!) and at home (Four Flies on Grey Velvet!!!), and Lionsgate deserves a big pat on the back for making this happen (are you listening, Paramount? Please don't screw up your upcoming Friday the 13th "special edition" releases). Watching this movie again in its unseen, intended form made me feel like a scared kid again, excited to see every frame unfold: "It's a bad time, this time of year, bad things coming, my words you hear. Beware the 14th...if you value your life!" (Hmmm, weak ending to the poem, Harry...but I'll forgive you!)


The DVD


Video:

Paramount released the theatrical cut on a barebones disc back in 2002. Outside of the new footage, this appears to be the same print--which is great, considering Paramount's anamorphic 1.85:1 image was pretty impressive (not just for a low-budget 1981 slasher, but for any film). While the image has an overall subdued tint, it's pretty sharp. I constantly noticed detailed textures--wood and concrete pillars, Sarah's hair, fog, a hanging lamp fixture, the Chevy, Harriet's printed dress, Mike's button-down shirt, a gleam in T.J.'s eyes. There's also a lot of printed signs throughout the film, and they are almost always sharp and readable no matter where they appear (even the condom wrapper looks surprisingly crisp). There are some striking bursts of color that also impress, like T.J.'s blue-and-black coat and Patty's red dress, which stands out during the finale in the mine. The quality doesn't leap out at you, it sort of creeps up on you. There's very minor grain and black specs, and many scenes that are bathed in darkness are more dull than rich.


As for the new inserted footage in the extended cut, yes, it is noticeably worse--far less sharp, slightly brownish in color with more film grain and specs. But it's not that bad, especially with the longer clips--you get used to it and adapt quickly. Overall, it's an impressive editing job.


Audio:

This release gives you two options: the original mono track that appeared on the 2002 release, and a new 5.1 track. The mono is about as strong as a mono track can be; the 5.1 option sounds a little "separated", but still strong. There aren't many rear effects used, although a few noticeable ones pop up toward the end (it would have been nice if more cool stalking sounds in the mine were added). There isn't too much difference between the two tracks, and you can't go wrong with either option. Subtitles are available in English and Spanish.


Extras:

While you can watch the film in its butchered theatrical cut or the new extended cut, you can also watch the deleted footage separately. There are 10 sequences, with the lost footage shown in its entire scene (so you're not watching just the new footage). You can also watch optional video introductions to each clip; they include short but entertaining musings from director George Mihalka, special makeup effects supervisor Ken Diaz, special makeup effects designer Thomas R. Burman, author Adam Rockoff (Going to Pieces: The Rise and Fall of the Slasher Film), producers Andre Link and John Dunning, and actors Neil Affleck, Carl Marotte and Helene Udy.


Here's a brief rundown of the scenes (I have slightly altered some identifiers to prevent potential spoilers, and given very rough estimates of the new footage running time--it's hard to be exact):


1. Opening Sequence: 5:35 clip includes a 2:34 intro and roughly 8 new seconds of footage

2. Mabel: 2:37 clip includes :35 intro and roughly 16 seconds of new footage

3. Surprise: 2:01 clip includes :44 intro and roughly 10 seconds of new footage

4. Dave: 1:13 clip includes :33 intro and roughly 10 seconds of new footage

5. Sylvia: 4:40 clip includes 1:21 intro and roughly 30 seconds of new footage

6. Nail Gun: 2:25 clip includes :47 intro and roughly 50 seconds of new footage

7. Beheading: 3:38 clip includes 1:09 intro and roughly 9 seconds of new footage

8. Pick Axe: 1:36 clip includes :34 intro and roughly 17 seconds of new footage

9. Flashback: 2:11 clip includes :47 intro and roughly 4 seconds of new footage

10. End Sequence: 2:23 clip includes 1:01 intro and roughly 33 seconds of new footage.


Mihalka notes how the assassination of John Lennon on Dec. 8, 1980--two months before Valentine was released--had an effect on horror in Hollywood, starting a grassroots movement against gratuitous violence: "The wave of anti-violent sentiment crashed into Hollywood, and Hollywood decided, of course, that they never really liked violence anyway, and they have to make a stand," he says. "Anyone who would assume that Bloody Valentine is actually a film that celebrates violence is wrong. Because if anything, one of the underlying messages on this--and one of the things that we wanted to do with this film also--is that violence actually bloody well hurts. It's ugly, it's not pretty. We didn't try to make this look like the violence that in some movies is almost like the beauty shot of television commercials."


The director notes that they wanted to create realistic effects and create a "new standard" for the genre, and Diaz and Burman share some of their techniques. "The special effects were probably the ultimate reason for us to be making this movie," Mihalka says. "No one was doing this thing at the time." (Tom Savini and Sean Cunningham may beg to differ). Producers Link and Dunning also share a funny story about getting a prop through customs.


Up next is Bloodlust: My Bloody Valentine and the Rise of the Slasher Film (20:14). Most everyone from the deleted scene intros is present here, joined by actress Lori Hallier. The first 11:40 of the featurette is a mix of generic slasher/horror film history musings from Rockoff. His segments are geared more toward genre novices (if you've seen a lot of horror films, read his book or watched the documentary based on it, there's nothing that you don't already know). Far more interesting are the stories shared by the cast and crew: Valentine began with a fake title ("The Secret") and no script. "At that point, everybody was taking holidays...every holiday was taken, so Andre and I were looking at the calendar and we said, 'Hey! Nobody's done Valentine!"


Mihalka was approached in August of 1980--and the producers wanted the film ready by Feb. 14. He expressed a desire to break away from the "interchangeable kids from the suburbs" trend and create a "working class horror film." The cast and crew talk about the importance of the location in creating an authentic experience--the film was shot within an actual mine 900 feet underground and five miles underneath the ocean, creating some challenging conditions for director of photography Rodney Gibbons (who is not interviewed). "The mine became the character in this, as much as Harry Warden is," Mihalka says, adding that it was a challenge to come up with creative ways of offing the victims using authentic miner equipment.


Rockoff claims that the film "takes some of the conventions of the slasher genre and it really breaks through the clichés" (I'm not quite buying that), and shares some thoughts on why the film--and the killer--didn't spark a franchise, something Dunning was hoping for. One of my favorite clips comes after the closing credits of the documentary, when composer Paul Zaza talks about the origins of the original song that plays over the film's closing credits. He notes it was an afterthought, and laughs about how it "basically reiterates the whole plot of the movie." (I personally love the tune!).


But before that final clip, the featurette takes a PR turn: seven minutes are devoted to promoting the upcoming theatrical release of the 3-D remake, with director Patrick Lussier joined by some cast and crew members. It gets you pumped up for the film, but it's just a long commercial. Considering so many of the players from the original were assembled, I wish more time was devoted to the '81 version--there's so much more that could have been shared. It's a bit of a missed opportunity for something spectacular, but the brief time we get with them is still well spent (and far better than nothing).


Also included is the text-based Bloodlines: An Interactive Horror Film History, which breaks films into categories and provides a mildly interesting (and quick) read. It's not nearly comprehensive, and I thought it was funny how the "Slasher Remakes" section tried to minimize the other remakes due out this year (they were "rushed into production"!) while claiming My Bloody Valentine "dared to shake things up by coming out in 3-D."


Trailers for other films, including the 3-D remake, are also included--but oddly no theatrical trailer for the original.


Side note: This disc had no technical issues, but it was pretty loud in a few players--I didn't notice it during the film, but did when it was loading, switching and resting on menus.


Final Thoughts:

I'm a child of the '80s, and will openly admit that nostalgia plays a big part in my continued love of slasher films. Is My Bloody Valentine a great movie? Of course not. But if you're a horror fan--and especially a slasher fan--it's essential, one of the early genre stables that did it with style. If you've read this far, I'm guessing you like these films. So for you, I'm using my boosted "slasher scale" rating, not my "serious critic" rating. Throw in the legendary "lost" footage and some modest but entertaining extras, and this new edition of the genre classic holds a special place in my nervously pounding heart. Highly Recommended.
---
C O N T E N T

---
V I D E O

---
A U D I O

---
E X T R A S

---
R E P L A Y

---
A D V I C E
Highly Recommended
---
E - M A I L
this review to a friend
Sponsored Links
Sponsored Links