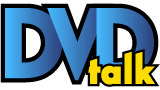 List Price: $29.95 [Buy now and save at Amazon]
---
The Movie:
So I'll do my best to make this review of Dane Cook's latest "comedy", My Best Friend's Girl, an analysis of the film itself and not a referendum on Mr. Cook himself, but no promises. Suffice it to say that if you don't like Cook, you won't like My Best Friend's Girl, and if you do... well, bless your heart, you'll like his movie as well, and good luck to you. I am not a fan (as you might have guessed), but I did my best to approach MBFG with an open mind; I've liked Kate Hudson and Jason Biggs in other films (none recently, mind you, but still...), and it's got Alec Baldwin in it, for goodness sake, so how bad can it be?
Oh, you have no idea. Cook is the primary problem here; as with his previous rom-com/raunch-fest, Good Luck Chuck, the film is predicated on the idea that Cook is absolutely irresistible to women (at least at first glance), that he's hysterically funny, and that within that gruff (but sexy!) exterior beats the heart of a true romantic. Cook isn't a lost cause as an actor (he's not half bad in Dan in Real Life, and while Employee of the Month has plenty of problems, his performance isn't one of them), but he is clearly attempting to develop projects that highlight his stand-up persona, and he's the most inexplicably popular stand-up comedian since Gallagher. His act consists primarily of observational comedy for people who don't observe much (why yes, Dane, the music in nightclubs is very loud and often impairs your hearing for the remainder of the evening!), and his on-stage identity is a mix of a dumber Jerry Seinfeld and the most obnoxious frat guy you've ever met.
What were we talking about? Ah yes, My Best Friend's Girl. Cook's SUperFInger Entertainment produced the new film, which allows him the perfect on-screen showcase for his smug, well-fed, self-satisfied persona. He plays "Tank" Turner, customer service rep by day, "emotional terrorist" by night. You see, guys who have recently been dumped hire him to take their exes on horrible dates, which cause them to re-examine their nice guy exes and crawl back to them (the script's assumption that all women are dumb enough to fall for this goes unquestioned).
The "best friend" of the title is Tank's boyhood chum and roommate Dustin (Biggs), recently dumped by his "angel", Alexis (Hudson), who is looking to date and expand her life experiences. Tank takes the job, but Alexis proves a tougher sell than normal (she digs the bad boy), and wouldn't you know it, they fall for each other, wacky complications ensue, etc.
The screenplay, by first-time (and hopefully last-time) screenwriter Jordan Cahan, is both monumentally stupid and horrifyingly offensive (every woman in it, save for Hudson, is basically seen as an object to masturbate with). The dialogue is terrible, full of tin-eared exposition and overwritten (or over-inflated by Cook) monologues; this isn't how a ladies' man talks, it's how a bad stand-up playing a ladies' man talks. The script assumes the audience is insultingly stupid, putting us through painfully obvious sit-com misunderstanding scenes (Hudson calls Cook during a CSR training seminar, and he's talking about the "unit" they sold her, but she thinks he's talking about his dick. Hilarious!).
If that's not bad enough, around the halfway mark, the script takes a turn and suddenly starts taking its love-triangle plot seriously. It can't hold that kind of weight (or our interest), and by the way, the only thing worse than watching Dane Cook try to be funny is watching him try to emote seriously.
Biggs is good enough, but even he seems tired of playing this role; Hudson is mighty likable and admirably game (her drunken sing-along to 2 Live Crew is one of precious few memorable moments), but she doesn't have a hell of a lot to do. And it's one thing to see unreliable talents like them in a film like this, but watching a comic pro like Alec Baldwin slumming it like this, mouthing this kind of wretched, inane garbage, is just plain disheartening.
Director Howard Deutch, who hasn't made a good movie in the twenty years since he stopped collaborating with John Hughes (seriously, imdb this guy; Renny Harlin laughs at that filmography), doesn't help matters; his scenes are blandly staged and horribly paced (this unrated DVD version runs an excruciating 112 minutes, 11 minutes longer than the theatrical version and a good half-hour too long in either case), and when in doubt, he just does another music montage. Deutch seems to simply give up during the climactic third-act wedding sequence, when the film's razor-thin credibility is stretched to its breaking point. He probably figured it didn't matter; most viewers will have given up long before then anyway.
The DVD

Video:



My Best Friend's Girl's 1.85:1 image is, frankly, rather flat and dull. Cinematographer Jack N. Green is a talented lenser (he shot most of Clint Eastwood's films from the mid 80s through the late 90s), but he doesn't do much here; colors are muted and the picture sometimes looks a tad washed-out. The transfer appears fine (there are no noticeable digital or compression artifacts), but there wasn't much to start with.
Audio:
The disc's 5.1 audio mix is perfectly adequate, with dialogue always clear (sometimes unfortunately) and some nice use of ambient sound during the many Boston street scenes. Deutch's many music montages (usually scored to late 70s and 80s tunes like the title track) at least keep the audio track interesting. A 2.0 mix is also available.
Extras:
So let me see if I've got this straight: a great movie like Snow Angels comes with no extras whatsoever, but we get a treasure trove of bonus features for My Best Friend's Girl? Seriously?
First up, we have a pair of Audio Commentaries. The first comes courtesy of director Deutch, full of long pauses, questionable conclusions ("I really feel Dane managed to make him charming"), and attribution of Cook's many improvised lines. This track is dull as toast. More successful is the second commentary, featuring Biggs, screenwriter Cahan, and producer Greg Lessans. The trio drink and chat their way through the track, which is fairly lively and funny (and admirably, if not always genuinely, self-depricating).
"Making It In Beantown: Where It All Began" (9:22) is both a profile of the film's Boston locations and an extended hero-worship of producer/star Cook, Boston's new favorite son. Frankly, it's a little sickening. Next are a trio of featurettes: "The Cast's Guide to Dating" (8:34), "The Prom: A Teen Rite of Passage" (4:44), and "A to Z: Professor Turner's Sexist Rating System" (7:56). All three are interview montages mixed with clips from the film; like the movie, none are particularly funny or insightful.
We're also blessed with a staggering fifteen Deleted/Extended Scenes, most running a minute or two (and missing a "play all" option). Some changes are barely notable, while other entire scenes were excised; it is worth noting that Hudson seems to have taken the most hits in the editing room. In general, however, these were the scenes deemed not good enough to make it into My Best Friend's Girl, which should give you an idea of the kind of quality we're taking about.
Final Thoughts:
No exaggeration: there is not one laugh to be found in My Best Friend's Girl. Put plainly, it's not funny; it's just depressing. Skip It.
Jason lives in New York. He holds an MA in Cultural Reporting and Criticism from NYU.
Sponsored Links
Sponsored Links