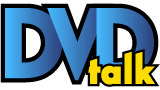 Notebook: Limited Edition Gift Set, The
List Price: $29.98 [Buy now and save at Amazon]
---

Simple stories are often lost among today's more complex, layered films...and even when they aren't, they're often passed off as old-fashioned or pedestrian. There's no doubt that Nick Cassavetes' The Notebook (2005) offers a simple and relatively straightforward story of love, though it manages to breathe life into the stagnant genre of "romantic drama". Based on Nicholas Sparks' novel of the same name, our story revolves around two long-time lovers: Noah (Ryan Gosling) and Allie (Rachel McAdams), who have managed to stay together through a number of physical and mental barriers. For lack of a better term, they were simply meant to be.


Though the exact identities of Noah and Allie in the present day remain somewhat hidden during the film's first half, The Notebook manages to overcome what could easily have been a cheap "twist ending"; the real heart of our story lies in the life experiences of our central characters. We see Noah and Allie at various stages of life (mostly during their first years together in the 1940s), attempting to stay together through more traditional obstacles like distance, distrust and disapproving parents. Even though their backgrounds are somewhat clichéd within the world of romantic dramas---in this case, a startling difference in social status---Noah and Allie's infatuation with one another is believable every step of the way. This is largely due to strong performances by Gosling and McAdams, though The Notebook offers more than just a pair of strong leads.


The film's distinctly Southern backdrop reveals a richly layered atmosphere, from the quiet, small-town streets to the lush, colorful landscapes. Though I've never read Sparks' novel, Cassavetes' film adaptation attempts to create a type of visual poetry---and for the most part, it succeeds admirably. This is undoubtedly a classic romance, for better or wose: laced with sunsets, perfect evenings and conveniently-timed reunions, The Notebook survives traditional trappings by way of sincerity and conviction. It's also a romance with a somewhat unconventional ending, though it manages to seize a bit of hope and dignity from the cold reality of what actually happens. Those new to the story should be warned that The Notebook is a tear-jerker in every sense of the word, but it certainly doesn't take the easy route to get there.


At first glance, it may seem that Cassavetes' film is firmly geared towards women; a fair assessment, even without the DVD's "romance novel" artwork. Even so, this is a story that couples can enjoy equally: it's far from an easy-going "date movie", aiming itself squarely at those mature enough to handle its more forward-thinking ideals and values. Noah and Allie are obviously in it for the long haul, choosing to work through things that might ordinarily pull them apart---so if you're of a similar mindset, The Notebook will earn your lasting respect, regardless of gender or age demographic. That's not to say it's without a few minor faults, but this deliberately-paced story offers plenty of charm and staying power. It's a straightforward endeavor, to be sure...but The Notebook is also a cut above what typically passes for romantic drama these days.


Presented on DVD (once again) by New Line Home Entertainment, this Limited Edition of The Notebook features an oversized packaging job and very little else. Indeed, this single-disc effort is nearly identical to the 2005 release in every department, from the technical presentation to the disc's bonus features; in fact, only a number of printed extras sets this one apart. Also available is a like-minded Blu-Ray edition for roughly $10 more, which also houses the printed extras and a stronger A/V presentation. For those still trapped in standard-def land, this Limited Edition doesn't have much to offer---but if stickers and production photos are your cup of tea, you could do a lot worse. Let's take a closer look, shall we?


Video & Audio Quality

Presented in its original 1.85:1 aspect ratio and enhanced for 16x9 displays, The Notebook looks very good from start to finish. The color palette is typically bold and bright during outdoor sequences, though plenty of cool blues creep in occasionally. Flesh tones appear natural, black levels are solid and image detail is relatively strong. Overall, this visual presentation appears to be identical to the previous release (aside from the lack of a pan-and-scan flip-side), so those looking for an actual upgrade are encouraged to seek out the Blu-Ray instead.


The film's Dolby Digital 5.1 and 2.0 mixes are satisfying overall, which also seem to be identical to those found on the standard edition. Dialogue is crisp and clear, while the film's front-heavy soundtrack rarely fights for attention. Surround activity is typically limited to ambient noise and musical cues, but that's to be expected in this case. English captions and French subtitles are included during the main feature only.











Menu Design, Presentation & Packaging



Seen above, the animated menu designs are basic and easy to navigate. The 124-minute main feature has been divided into a scant 20 chapters, while no obvious layer change was detected during playback. This one-disc release is housed in a deluxe digipak box and features a number of printed extras, which will be covered in more detail below. Photos of the packaging can be seen at Thomas Spurlin's Blu-Ray review linked above---and since the packaging looks identical, I've chosen to save bandwith and skip the pics.






Bonus Features



Printed extras aside, there's nothing new on this one-disc release. Returning to the fold are two feature-length Audio Commentaries with separate comments by director Nick Cassavetes and author Nicholas Sparks. Each of these is worth browsing through, though your preference will undoubtedly hinge on each participant's presentation style. Cassavetes is quite engaging and fills his track with production stories and other personal comments, while Sparks takes a decidedly more low-key, abstract approach. Both commentaries feature plenty of valuable tidbits, but a more condensed session would've been ideal.



Five Behind-the-Scenes Featurettes are up next; leading things off is "All In the Family: Nick Cassavetes" (11:40, below left), which discusses the director's style and pedigree in mild detail. This feels fairly promotional in nature, but fans of Cassavetes will want to have a look. "Nicholas Sparks: A Simple Story, Well Told" (6:36) gives the author more time in the spotlight and briefly discusses his other books. "Southern Exposure: Locating The Notebook" (11:34, below right) provides a brief tour of several shooting locations; it's certainly worth a look for more visually-minded folks, as there's no shortage of attention-grabbing locales here. Finally, the film's casting is touched upon during "Casting Ryan and Rachel" (4:06) and "Rachel McAdams' Screen Test" (3:37). Like the previous featurettes, both of these tidbits are fairly self-explanatory.








Also here is a collection of Deleted and Alternate Scenes (12 clips with optional commentary, 28:35 total), which look nearly as good as the theatrical cut itself (anyone smell a triple-dip down the line?). Of course, optimists won't be bothered in the least, as this excised footage actually turns out to be quite impressive---and as mentioned in the optional commentary by editor Alan Heim, these scenes appear to be trimmed for time purposes. Most include minor character moments and the like, but die-hard fans of the film will certainly appreciate their inclusion.


Closing things out is the film's Theatrical Trailer (2:18), which gives away nearly the entire story in a fraction of the main feature's running time. All bonus features are presented in a mixture of 1.33:1, anamorphic and non-enhanced aspect ratios, while none include optional subtitles or Closed Captions. It's disappointing that a major studio would overlook this aspect of a release (especially the second time through), so here's hoping they pay more attention in the future.


Also included with this oversized package, of course, is a collection of Printed Materials; the most notable is a photo book with pictures, quotes and cast information. This hardback, spiral-bound book also houses the disc itself and a few extra pages for viewers to write their own love stories (a nice gesture, but really?). Also tucked inside are notecards, stationary, stickers and a few bookmarks...all film-themed, obviously. This all looks good on paper (literally), but I'd imagine that only a select few will use this material for its intended purpose.



As one of the accompanying bonus features implies, Nick Cassavetes' The Notebook is a simple story, well told---and unlike many recent romantic dramas, most guys shouldn't consider this one a waste of time. Supported by strong performances, a solid script and excellent cinematography, it's an engaging film that holds up to repeat viewings. Unfortunately, New Line's second DVD release is somewhat confusing and superfluous: featuring a bulky packaging job and only a handful of new (printed) extras, this Limited Edition is aimed squarely at die-hard fans with an extra $30 lying around. Those looking for a true upgrade should opt for the Blu-Ray---but if that's not an option for you, the budget-priced 2005 release still offers more bang for the buck. Mildly Recommended, but only for packaging junkies and new buyers with a little extra cash.

---
Randy Miller III is an affable office monkey based in Harrisburg, PA. He also does freelance graphic design projects and works in a local gallery. When he's not doing that, he enjoys slacking off, second-guessing himself and writing things in third person.

---
---
C O N T E N T

---
V I D E O

---
A U D I O

---
E X T R A S

---
R E P L A Y

---
A D V I C E
Recommended
---
E - M A I L
this review to a friend
Sponsored Links
Sponsored Links