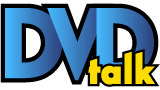 List Price: $49.98 [Buy now and save at Amazon]
---
The Show:

Originally released in 2006, 009-1 is the latest ADV license acquired by FUNimation. This is more than just another title rescued from being lost to obscurity, though. 009-1 is a solid series that few otaku here in the States have seen, and that's a crying shame really. This is probably one of the better anime to slip under the radar in quite some time, and it definitely deserves more play and publicity than it received.


009-1 is a twelve episode (technically thirteen when you count the DVD-only bonus episode from the original Japanese release) show that is based upon an original manga by the legendary Shotaro Ishinomori (Cyborg 009, Kikaider). The original Ishinomori concept was serialized in the late 1960's and ran through part of the early 70's, with a small revival later in the decade. Fans of Ishinomori's works will instantly appreciate 009-1's designs and sense of style. It emulates the era perfectly and infuses modern animation with a classic sense of fashion. In other words, in this day and age this is a very unique looking show.


The series takes place in a distant alternate future where the Cold War has been going on for quite some time with no declared victor. With hostilities and the balance of power being a constant issue, the world has been essentially divided up into two sides: East and West. There's no real right or wrong, but rather the East and the West have different perspectives on things. The world is kept in check by a series of spies from each side of the globe, and it's the actions of a certain spy named 009-1 that this series follows. I bet you couldn't figure that one out though, right?


009-1 is merely one of the several spies working for the Westerners and she's one of the top guns in the business of spying. This sexy knockout of a cyborg, also known as Mylene Hoffman, quite literally has a killer body. Her breasts are lethal weapons, since they happen to be machine guns, and they serve as her greatest asset. James Bond has Q to load him up on gadgets, but Mylene has most of the gizmos built right into her body. That's just a gimmick though, and it's a nice way to inject some fan service into the program despite the fact that you never exactly see the tips of her barrels. Fortunately for the show it's nice to know that beyond the sex-driven design of the main character, Mylene is actually a well-developed and conflicted character.


When she's being herself Mylene is a carefree and seemingly well-adjusted woman who likes to have a good time. It's really a flashback to the swinging era of the 60's with the way she basically sleeps with every guy she meets. Granted most of these beddings have to do with various missions, but she seems rather content with herself just the same. She's also optimistic despite the way the world works and what her role in things is. Those feelings aside Mylene is not afraid to throw down when it comes time to do so. She's a cold-blooded killer and she keeps her mind strictly on business until the job is finished. It leaves her character feeling mysterious, yet comforting all at the same time, and she's richly portrayed enough to carry the series.


As far as the show itself is concerned the thirteen episodes basically break down into very episodic content which depicts Mylene going from one mission to another. Along the way we meet several other Western spies, other 009 girls, and the opposing Eastern agents as well. As the show progresses there are events set in motion that lead up to the end of the series. Mylene's relationships with other characters, the condition of the world, the ramifications of her actions, and the introduction of mutants all culminates into a glorious big three episode finale.


Normally I do not enjoy standalone, episodic shows, but 009-1 is cut from a different cloth. The show never takes itself too seriously and there are plenty of campy moments to be found for a laugh. After all when your main character has machine gun "guns" you simply know the viewer will have to take things with a grain of salt. Yes it comes off as a cheesy science fiction-laden James Bond knockoff at times, but as a whole the program is so much more than that.


Mylene is a stellar main character and the series does well to rely on her. Sure she's flawed in some ways, but the writers nailed her personality and attitude as a killer spy. You simply can't help but root for her and she's one of the biggest reasons this show is as entertaining as it is. The drawn out Cold War premise is another fascinating piece to the puzzle as well, and it plays the genre perfectly despite the science fiction coat of pain. The bottom line is if you missed this series when ADV was releasing it, there's no reason to pass on FUNimation's release. It's a fun, addictive show that has a lot to offer and comes highly recommended.

The DVD:
---
Video:

009-1 is presented on DVD with an anamorphic 1.78:1 aspect ratio. As previously stated the design of the show gives the series a slick look with some very original, artistic takes on the 60's era. The show's color palette also lends a vibrant amount of detail to everything and it's worth noting that the backgrounds are equally as diverse and interesting. Technically speaking the show is also pretty to look at as well. The video is clean with virtually no grain, only light compression, and a slight amount of aliasing to mar its beauty. These flaws do keep the show from looking as solid as it could have, but I was still impressed by how everything was presented.

Audio:

The show is presented with 2.0 Japanese and 5.1 English Dolby Digital tracks. I preferred the original Japanese over the English dub, but both were executed well enough to support the material. As far as the sound quality is concerned the 2.0 track was suitable enough, but the 5.1 English one offered a much more robust presence during key moments. The effects were subtle for the most part, but there were bits during the action where the rear channels got some nice use. In the case of both tracks the dialogue was clean and the presentation was free of distortion or dropout.

Extras:

Aside from the bonus episode there are only clean animations and trailers available on this release.

Final Thoughts:

009-1 is a very entertaining series that I sincerely hope gets a sequel at some point. Mylene's world is fascinating to say the least and the spy universe in which she lives has a lot of places left to go. The episodic nature actually helps this series out more than it impedes it, and in the end the show will feel like it's over too quickly. 009-1's fan service, camp, and dark nature all find an appropriate balance here and because of that the series feels like something special. Check it out!
---
Check out more of my reviews here. Head on over to my anime blog as well for random musings and reviews of anime, manga, and stuff from Japan!
---
C O N T E N T

---
V I D E O

---
A U D I O

---
E X T R A S

---
R E P L A Y

---
A D V I C E
Highly Recommended
---
E - M A I L
this review to a friend
Sponsored Links
Sponsored Links