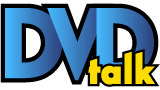 Assassination of Jesse James by the Coward Robert Ford, The
List Price: $27.98 [Buy now and save at Amazon]
---
THE MOVIE
It's not often that a film comes along and moves me deeply; often when it happens, it's from the unlikeliest of films; The Assassination of Jesse James by the Coward Robert Ford, a western tale about an outlaw and a traitor, is one of these films.



The film is the second directed by Andrew Dominik, who previously received acclaim for his 2000 film Chopper, which was also a tale of an outlaw who gained mythic status in the public eye.



Brad Pitt tackles the role of Jesse James and delivers a subtle and complex take on a figure that remains, for many people, a folk hero. It becomes very clear why James had followers and the viewer is almost allowed to be completely enchanted by his charms, before seeing the truth: despite being a charismatic man, with a wife and two kids, James is an icy time bomb.



The true showpiece performance though, belongs to Casey Affleck in the role of Robert Ford. Ford is portrayed as a man who has spent his whole, very young life idolizing James, to the point where James is nearly a godlike figure to him. When Ford and James finally meet, reality hits hard as James' cruel nature comes out in the form of mockery. In one of the film's standout scenes, James' mockery of Ford turns to not-so-subtle accusation, that perhaps Ford is a fraud and possibly a traitor; it's very likely this meeting of the two is the beginning of James' end. The hurt and growing anger in Ford's face marks a turning point in the character; no longer does Ford think of James as a god, instead he resents him, but at the same time another part of him still desperately wants to prove himself as worthy of being James' friend.



By the time the film's titular act roles around, Ford is a deeply conflicted man: he has made it into James' trust, but is already past the point of no return. When James himself realizes this, his character's attitude toward Ford takes a complete change, but now to both the audience and Ford, James' true, heartless ways are fully visible. Ford is forced to kill both his greatest hero and at the same time, worst enemy.



While all this sounds very straightforward, the film itself is far from it. Clocking in at nearly three hours, this is a slow film. Characters are fully developed, side-plots are played out, all of which all add to the film's ultimate act. The film's slow, deliberate nature is much like James' relationship to Ford: on one hand it's what makes the film work, but on the other hand alienates a large audience, who would rather have quick results.



While Pitt and Affleck are the centerpieces of this film, it would be a crime to let the supporting roles go upraised. The casting is as brilliant and beautiful as the cinematography by Roger Deakins. Sam Rockwell, Garret Dillahunt, and Sam Shepard all do wonders with their screen time; Rockwell is perfect as Ford's brother, a character who is initially dumb and simple, something James appreciates and further fuels Ford's resentment.



The beautiful look of this film coupled with two amazing, human performances, are what ultimately moved me. I can safely recommend this film, as long as the viewer understands the epic journey they are in for; if not, this film will disappoint them, as the real Jesse James disappointed Robert Ford.


---
THE DVD
VIDEO
The video on this disc looks to be top notch, if not flawless, save for some minor edge enhancement, I only noticed under heavy scrutiny. That aside, I didn't notice any glaring problems with the anamorphic 2.35: 1 transfer. The changing look of the film shows up well on the disc, from the very well rendered train robbery towards the beginning; here the transfer proves it's salt when a dark scene with a thick cloud of smoke plays out with crisp clarity. Later during the film's titular act, the almost dream like, light color palette holds up with ease. Overall, I didn't notice a lot of detail in faces upon close ups, but I believe the soft look in many scenes to be an intentional choice of Dominik and Deakins, and not a transfer problem.



AUDIO

The 5.1 audio mix is also solid. The film is a quiet character piece for the majority of the runtime, but the sound does come alive during the few action oriented scenes as well as those backed by the excellent score by Nick Cave (who has a cameo towards the end of the film as a musician who annoys Ford) and Warren Ellis. During the more quiet, outdoor scenes, the natural world comes alive quite often and makes good use of the surrounds.

5.1 French and Spanish tracks are also included, as well as optional English, French, and Spanish subtitles.



EXTRAS

Sadly, this disc is bare bones. I'd like to think that re-release will hit shelves in the future, but given the film's troubled history and limited appeal, I don't see Warner finding a re-release, even loaded with extras to be financially prudent; however, I do hold out hope that with Warner's new partnership with Criterion, that the film may have a second shot at getting the special edition it rightfully deserves.



---
FINAL THOUGHTS
This movie definitely won't appeal to everyone, but to fans of the western genre or character studies, this is must see. Highly recommended.
---
C O N T E N T

---
V I D E O

---
A U D I O

---
E X T R A S

---
R E P L A Y

---
A D V I C E
Highly Recommended
---
E - M A I L
this review to a friend
Sponsored Links
Sponsored Links