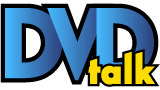 Image // R // March 3, 2009
List Price: $27.98 [Buy now and save at Amazon]
---
The Movie:
In The Electric Mist is the kind of film you pray for when you write about DVDs: a smart, well-made picture that somehow slipped through the cracks, hopefully seen by a few more pairs of eyeballs thanks to a passionate recommendation. That a film this rich and entertaining ended up going straight to DVD is a fairly depressing commentary on today's Hollywood; any industry that will splash My Best Friend's Girl across 2600 screens while burying a film like this at Blockbuster has nothing but contempt for its consumers.
But that's neither here nor there. In The Electric Mist is based on one of the "Dave Robicheaux" novels by James Lee Burke; I'll confess to fandom (and hometown loyalty; Burke taught at my alma matter in the 1980s), as well as to being one of the few fans of the only previous attempt to put Burke's prose on film, Phil Joanou's 1996 Alec Baldwin vehicle Heaven's Prisoners. Mist's source novel (full title: "In The Electric Mist with Confederate Dead") was written five years after Prisoners, but those have apparently been a pretty rough five years for Robicheaux if he's gone from looking like Baldwin to looking like Tommy Lee Jones.
Robicheaux, an ex-cop and recovering alcoholic, is now working for the New Iberia sheriff's department, in addition to running a bait and tackle shop. As the story begins, the county is all a-bustle about the shooting of a major Hollywood movie in the parish; indeed, early in the story, Robicheaux pops visiting movie star Elrod Sykes (Peter Sarsgaard) for driving drunk, with actress girlfriend Kelly Drummond (Kelly Macdonald) in the passenger seat. In the process of the arrest, Sykes offers up a tidbit of information: "I know where there's a dead body."
Sykes leads Robicheaux to the decades-old bones of an African-American prison escapee; it's reveals itself to be a case in which he has a personal interest. He is also investigating a killer who may be targeting young prostitutes. That case keeps leading him back to Julie "Baby Feet" Balboni (John Goodman), a flamboyant producer who is probably investing dirty money in the big movie. The mystery narrative unfolds nicely, with some sharp twists and unexpected deaths, though anyone who's seen a mystery before can be pretty sure that the two unrelated cases probably won't stay that way.
The investigation leads Robicheaux to cross paths with Burke's usual rogue's gallery of colorful characters; luckily, Jones is surrounded by several terrific character actors (Ned Beatty, Pruitt Taylor Vince, Mary Steenburgen, musician Levon Helm, and indie director John Sayles), and most of them get at least a couple bites of Southern flavor to chew on. Even Buddy Guy drops in, and while his line readings are a little stilted, at least they have the good sense to let him play.
The entire film is seen through Robicheaux's eyes; Tommy Lee Jones is in every single scene, and it's a flat-out terrific performance. He's been on a run of especially strong work lately (No Country For Old Men, his Oscar-nominated turn in In The Valley of Elah, and his self-directed performance in The Three Burials of Melquaides Estrada), and the key to all of those fine performances, I think, is his refusal to overplay. Like Robert Duvall and the late Paul Newman, this is an actor who, as he gets older, is becoming more confident in doing less, and it is riveting to behold; here, whether he's shooting up a trailer or beating up a bus station pimp, he never raises his voice. He doesn't have to. There is power and experience in his mere presence, in his ravaged face, in his sad eyes. It's a smashing piece of work.
The great Bertrand Tavernier (Coup De Torchon, 'Round Midnight) directs the film nimbly, keeping the scenes brisk and efficient while maintaining plenty of thick, swampy atmosphere. Jerzy Kromolowski and Mary Olson-Kromolowski's screenplay also wisely utilizes Robicheaux's narration, preserving the marvelous, verbose density of Burke's prose. The film's occasional dips into surrealism (namely, the confederate dead of the book title) don't quite play, but they're an interesting distraction anyway, a momentary lapse in an otherwise tight and genuinely thrilling potboiler.
The DVD

Video:



The 2.35:1 anamorphic image is splendid, capturing the rich colors and deep blacks of cinematographer Bruno de Keyzer's evocative photography. With no compression issues or digital artifacts discernable to the naked eye, this is a very solid transfer, especially for a standard-def release of a mishandled picture.
Audio:
The 5.1 audio mix is also quite good. Dialogue is crisp, the score (by Marco Beltrami) is spooky and involving, and the effects are quite immersive, particularly the (often unexpected) gunshots and the heavy rainfall of a key sequence around the one-hour mark.
Extras:
Disappointingly, only one special feature is included: a Theatrical Trailer (1:45) that basically makes it look like the generic thriller of your choice, in addition to giving away some third act plot points. Also, I'm not quite sure that the description is accurate, since the film never played in theatres, but let's not argue semantics.
Final Thoughts:
Tough, hardboiled, occasionally brutal, and darkly funny, In The Electric Mist is an honest-to-goodness sleeper. I'm not sure why it went the DTV route; one would presume that the star power of Tommy Lee Jones would at least warrant a distributor taking a chance on a limited release. Whatever the circumstances may have been, at least home viewers will now have the opportunity to discover this atmospheric gem. Highly Recommended.
Jason lives in New York. He holds an MA in Cultural Reporting and Criticism from NYU.
---
C O N T E N T

---
V I D E O

---
A U D I O

---
E X T R A S

---
R E P L A Y

---
A D V I C E
Highly Recommended
---
E - M A I L
this review to a friend
Sponsored Links
Sponsored Links