Fall and Rise of Reginald Perrin, The
List Price: $59.98 [Buy now and save at Amazon]
---
"Have a good day at the office." "I won't."
"Great!" "Super!"
"I haven't got where I am today by...."
"Bit of a cock-up on the catering front."
"We become what we do."
Flat-out brilliant. E1 Entertainment has released The Fall and Rise of Reginald Perrin, a four-disc, 21-episode collection that encompasses all three "series" ("seasons" in BritTV-speak) of this cult favorite from 1976. Starring the incomparably hilarious Leonard Rossiter as the sneering, raging, perpetually anxious (and rather oddly-behaving) middle-class businessman who can not help but fall upwards in his unhappy life, The Fall and Rise of Reginald Perrin shows every sign of playing just as well today as it did for American audiences who were lucky enough to catch it when it was imported to PBS (myself included). An alternately funny, sad, and even at times horrific view of modern corporate life and the middle-class drones who prop it up, The Fall and Rise of Reginald Perrin shows true depth by attacking with equal venom the alternatives to that lifestyle, perfectly illustrating the perpetual quandary that Reggie finds himself in: there is no peace, no happiness, no rest, in the modern word - regardless of what life you follow.
Reginald Perrin (Leonard Rossiter) lives in a comfortable south London suburb with his understanding wife, Elizabeth (Pauline). His morning routine of staring off into space during breakfast, before being handed his briefcase and umbrella and given a kiss by his wife, is as unvaried day to day, as her farewell salutation, "Have a good day at the office," to which Reggie invariably replies, "I won't." Walking to his train station, Reggie arrives promptly 11 minutes late to work each and every day (the time will increase throughout the three seasons) at Sunshine Desserts, where Reggie is senior sales manager for the ice cream and confections company. His entry into his office is just as regimented and set-in-stone as his morning ritual at home: he greets his secretary Joan Greengross (Sue Nicholls) with an excuse concerning British Rail's inefficiency; he tries to hang his umbrella up on its stand, and misses; and he dictates a nonsensical, unimportant letter to a company supplier or to anyone who might happen to annoy him. At work, he's frequently summoned to speak to his boss, the quite-mad C.J. (John Barron), who enjoys having Reggie come at inconvenient times, while cooling his heels outside his office. Full of mixed metaphors and totally incomprehensible drives and motivations, C.J. presents a maddeningly ripe target for Reggie's disdain for all things corporate and self-important, but of course, he can't and won't say what's truly on his mind (those thoughts are left for us, the viewers, as his interior put-downs and exclamations are heard over the soundtrack).
But finally, one day, Reggie has had enough ("I can't be bothered with this. Life's too short."), and he decides to sabotage his own career and life. He openly pursues his secretary Joan for an affair - a move she's been waiting for for eight years. Unfortunately, this development brings Reggie no more satisfaction than his eventual disappearance from Sunshine Desserts and indeed, his domestic life. He fakes his own suicide, and leaves his wife alone to disappear into a series of disguises, trying on various personas in a futile search for happiness. Realizing he's all alone in the world, and missing his wife, he decides to go back to his old life. But he must first win back Elizabeth...who is aware of Reggie's deception right from the start. Soon, as is inevitable with Reggie's life, the process starts all over again...and again, with success coming and happiness going, in an endlessly repeating cycle.
SPOILERS ALERT!
Walter Mitty meets Franz Kafka. Based on a series of novels by David Nobbs, The Fall and Rise of Reginald Perrin blends hilarious comedy with rather startling sidebars on the absurdities of modern life, creating one the most side-splitting - and meaningful - sitcoms you're likely to see. It's been thirty years since I watched the series, and I was curious to see if it would hold up. Its comic repetitions and odd, surrealistic moments (Reggie's excuses for arriving late at work; his inability to hang up his umbrella, the "farting" chairs C.J. uses to humiliate his employees; his imagining his mother-in-law as a huge, waddling hippo) were certainly amusing in a quasi-Monty Python fashion (Perrin's use of surrealistic jump cuts and edits wasn't revolutionary - just well employed), but I wasn't sure after the first episode if it would build to anything more than that. But experiencing the series again (and critically, being able to watch the entire series in a matter of days, not years), I found it to be quite moving - something I probably missed as a 12-year-old laughing at the farting chairs.
Written by the original novels' author, The Fall and Rise of Reginald Perrin employs repetitious cycles to perfectly illustrate the full comic idiocies (as well as the horrors) of modern life. While we laugh expectantly at Reggie's inevitable failure to arrive on time to work, or to hang up his umbrella, or to dodge the farting chairs, we also come to understand that he's never going to be happy and settled in his own mind, regardless of how many times he makes a success of his business life, no matter how many times he scuttles that success for anonymity, no matter how many times he runs away and "kills off" Reggie, no matter how many disguises and personas he adopts, no matter how many times he goes back to his wife, no matter how many times he bests C.J. and covets Joan, and no matter how many times he realizes he's trapped and the cycle begins again. Utilizing this utter relentlessness of format and content, Nobbs and Rossiter (because Rossiter's portrayal is every bit as important to the success of Perrin as the scripts are) soon create an almost suffocating representation of conformity, isolation, and uselessness that may strike uncomfortably close to home for some viewers. By focusing on the inanities of the corporate lifestyle, Nobbs and Rossiter are able to convey that slow, grinding, panicky desperation that anyone who's ever put years and years into a job has experienced. It may be funny watching Reggie re-learn time and again that no matter what he does in the business world, he's ultimately unhappy, but those satirical swipes at office politics and class consciousness have the absolute ring of truth to them, creating a scary approximation of middle-aged ennui and isolation that underpins the comedy. No better approximation of that terror is brought forth here than the Edvard Munch-like Scream that Reggie cries at the end of many episodes.
And as usual with the type of comedy that transcends its own boundaries, there's real pain and rage and disappointment fueling the situations and one-liners. Reggie, who flails against his at-first indescribable malaise, is diagnosed by Sunshine Desserts' resident quack, Doc Morrissey (played beautifully by John Horsley), as a typical businessman suffering from "middle-age, exhaustion, boredom, anxiety, self-disgust, misery, sense of inferiority, dislike of industry, dislike of instant pudding, 25-year-itch, fear, insecurity and frustration" - symptoms Doc knows all too well since he's describing himself, as well. Reggie, while lamenting the fact that he wants to reach out to his wife for understanding (pathetically calling her while she's away at her mother's...when she doesn't want to talk), at the same time equivocates and orchestrates multiple seductions of Joan, only to welcome their failure. He doesn't want his wife to be understanding when he causes the death of a lion at the animal park, he shouts (in extreme frustration with his family, he gets out of the car, causing the lion to run for him and be shot). And yet, the flash memories of her are what bring him out of his self-imposed exile when he commits "suicide." He wants her; he doesn't want her. He wants to end his life (he actually goes into the sea at one point); he doesn't want to die (he immediately gets out: the water's too cold). He wants to succeed in business; he gets terminally bored with success. It's a vicious cycle that never, ever ends for poor Reggie.
And while some may take a special glee at the series' devastating attacks on capitalist society (surely the current occupiers of Washington are taking notes, no doubt), The Fall and Rise of Reginald Perrin is honest enough to turn an equally jaundiced eye towards the alternatives. When Reggie first rejects his comfortable, secure life to hit the road, one may think the series will take the easy route and show Reggie enjoying a bohemian existence. But almost immediately, Reggie experiences anxiety and frustration - he can't decide on his new name - before he executes a series of ridiculous personas (chameleon Rossiter really shines in these hilarious incarnations), none of which bring him any pleasure as he remembers life with Elizabeth. Hard manual labor as a pig slopper and sewage treatment tender turn out as promising as they sound (he's only hired because the parks system thinks he's a "lazy, criminal drunkard;" the pig farmer fires him when he discovers Reggie's real qualifications), while "dropping out" with tons of money after selling "Grot" brings him and Elizabeth no satisfaction, either ("...and then when we're rich, we'll really be free to shake off the bonds of our greedy, materialistic society."). The series' ultimate condemnation of consumerism - Reggie's ridiculously successful "Grot" venture, where Reggie deliberately entices people to knowingly buy junk that doesn't work for high prices - winds up backfiring for Reggie not only because it earns him fabulous wealth, but also because his inevitable need to destroy "Grot" only brings more and more success. His disgust for the world is rewarded with the very riches he despises. And yet when he abandons all trappings of that world...he feels no satisfaction with the alternatives, which are equally inane and absurd. No stance in the world - rich, poor, employee, employer, scam artist, scamee - is going to bring Reggie happiness.
Of course, The Fall and Rise of Reginald Perrin doesn't forget it's a comedy first, and anyone familiar with the tenants of British sitcom humor will find Perrin right up there with the best the genre has to offer. Traditional rude British humor is never far away (the farting chairs, Reggie's grandson Adam stating, "I've done biggies," and "I've done poopie-plots in my panties," Doc Morrisey mesmerized by porn magazines whenever he's alone in his office), while typically eccentric, mad British supporting characters populate Perrin's peripherals. C.J. is a brilliant creation, like something out of Noel Coward's Mad Dogs and Englishmen crossed with Python, while the brilliant Geoffrey Palmer's down-on-his heels Army officer Jimmy Anderson, is hysterical in his ramrod-straight posture, and his seriously bent mentality (Jimmy gets the best joke of the series when he recounts a fellow officer in Cyprus who went mad, believing he was a forsythia bush - "he was always going around to the Jewish M.O. to get pruned."). The only place where The Fall and Rise of Reginald Perrin falters is during the third season, where Reggie abandons the business world to run a self-help commune...as a business. While many of the jokes at the expense of the self-involved navel-gazing of the 70s' self-help movement are amusing, the comedic aim of this last season doesn't seem as focused and structured as the previous two. I'm not sure we ever really believe the initial set-up of the premise to begin with, since we never believe that the self-absorbed Reggie would ever get the idea of a self-help commune in the first place. Luckily, the season reverts back to form when the commune self-destructs, and Reggie is back in harness at an aerosol company. Finding himself working for C.J. yet again, he soon realizes that nothing, absolutely nothing has changed for him, and he contemplates fake suicide again. The wheel turns and the beginning and the end meet. On the surface, we welcome this return to repetition that marked the whole of the series...until we realize how close it may be to our own lives. The look on Rossiter's face in this final shot, says it all.
Here are the 21 episodes of the three-disc box set The Fall and Rise of Reginald Perrin, as described on its insert:
SEASON 1

Episode 1
Reggie suffers through one dreary day after another and finally decides that he must break out of the confining box that has become his life.
Episode 2
After yet another unsuccessful attempt at making love, Elizabeth suggests that Reggie needs a long holiday. C.J., his boss at Sunshine Desserts, agrees and offers to give Reggie the afternoon off. The Safari Park awaits.
Episode 3
While Elizabeth is away, Reggie summons his assistant Joan to his house on the pretext of needing her secretarial help. To his great surprise she is most eager - to go to bed with him.
Episode 4
Elizabeth is away again, and Reggie decides to continue with plans for an elaborate dinner party. When the hungry guests arrive Reggie has a surprise for them.
Episode 5
Reggie's speech to the British Fruit Association degenerates into a disastrous drunken tirade. On the way home Reggie dons a disguise and leaves a little pile of his clothes on the beach.
Episode 6
Having faked his disappearance the week before, Reggie now travels to assorted small towns trying out various new identities.
Episode 7
Reggie is disguised as one Martin Wellbourne and is sitting in on the memorial service in honor of the late Reginald Iolanthe Perrin.
SEASON 2

Episode 8
Tired of carrying on his masquerades, Reggie tells Elizabeth who he really is. When C.J. gets wind of what has been going on, he gives Reggie/Martin Wellbourne the sack.
Episode 9
Reggie can now only find work as a pig-man. Elizabeth is offered a job by C.J., but she doesn't not tell Reggie she has gone to work for Sunshine Desserts.
Episode 10
Reggie is made an offer he can all too easily refuse, and inadvertently is given the very idea that will transform his life forever.
Episode 11
Reggie opens GROT. The idea is to stock things that are of no value whatsoever and sell them at high prices to people who will find them of no possible use.
Episode 12
Reggie employs C.J. and all his old colleagues as GROT makes its move on Europe.
Episode 13
Now that the enterprise he created to fail is such a wild success, Reggie decides to destroy GROT. He employs four men ideally suited for the task.
Episode 14
Since he cannot undo GROT, Reggie decides that it is time for him to return to the beach.
SEASON 3

Episode 15
Reggie is once again finding success in business turning sour. So he decides to form PERRINS, a commune for the middle-class and middle-aged.
Episode 16
The new staff have been trained. The doors of their community center are wide open. But where is the public?
Episode 17
The slow trickle of people into the community center becomes a fast flow. The treatment the clients receive is truly amazing - and so are the results.
Episode 18
PERRINS is in full swing, and communal social evenings produce scenes never before witnessed in the surroundings of Oslo Avenue, Botchley.
Episode 19
Reggie's latest venture has become yet another enormous success, but how long can it all last?
Episode 20
The community is under attack from within and without. It seems nothing will be able to stop the rot.
Episode 21
Reggie is offered a position with Amalgamated Aerosols, but even there the sweet smell of success still eludes him.
The DVD:
The Video:
The full-screen, 1.33:1 video transfer for The Fall and Rise of Reginald Perrin is what one would expect for a British TV series from the 1970s. While the original elements are on-par with the look from that time (grain from the 16mm elements and video noise and soft pictures from the video segments), the transfer itself is fine, with only interlacing issues popping up on bigger monitors.
The Audio:
The Dolby Digital English mono audio track is serviceable, with all dialogue cleanly heard, and English subtitles available.
The Extras:
A short, five minute Perrin skit, Reginald Perrin Christmas Special Sketch, which appeared as part of a longer The Funny Side of Christmas 1982 special, is included here. It's not particularly funny, but it's interesting to see the cast a couple of years after the series ended (and only two years before Rossiter died unexpectedly). The Very Best of Leonard Rossiter, a 1996 television bio of the star, runs 52 minutes, and while it's interesting for the selected clips, prominent omissions such as his work with Stanley Kubrick, and a failure to really get at its subject, make it light viewing.
Final Thoughts:
Paralyzingly funny...and deeply, deeply sad. The Fall and Rise of Reginald Perrin brilliantly employs repetition to not only deliver increasingly humorous gags, but also to perfectly illustrate its central theme: our modern existence is a circular, waking nightmare that never, ever changes. One of the best sitcoms from the 1970s, The Fall and Rise of Reginald Perrin is required viewing for anyone interested in British TV - or fine television comedy, in general. Had the extras been a bit more extensive (not even one commentary track?), the disc set of The Fall and Rise of Reginald Perrin would have received our highest rating here at DVDTalk. As it is, I high, highly recommend The Fall and Rise of Reginald Perrin.
---
Paul Mavis is an internationally published film and television historian, a member of the Online Film Critics Society, and the author of The Espionage Filmography.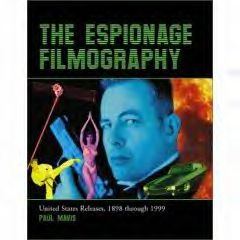 ---
C O N T E N T

---
V I D E O

---
A U D I O

---
E X T R A S

---
R E P L A Y

---
A D V I C E
Highly Recommended
---
E - M A I L
this review to a friend
Sponsored Links
Sponsored Links