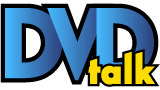 List Price: $29.99 [Buy now and save at Amazon]
---
"No need to believe in either side or any side. There is no cause; there's only yourself. The belief is in your own precision."





Joe











[click on the thumbnail to enlarge]





Turner

(Robert Redford)

may be an operative in the C.I.A. complete with a reasonably daunting codename -- Condor -- but his game isn't murder or espionage. He's a reader, skulking through books and magazines for any coded hint of leaks or conspiracies, and the only mission he's faced with today is picking up lunch for his coworkers. He returns to find the office peppered with bullet holes and a string of lifeless, blood-spattered corpses scattered across the floor. Shellshocked, Turner fumbles his way to a payphone, paranoid that each uneasy step is bringing him that much closer to an assassin's crosshairs. Condor is so shaken that he can barely remember his codename, let alone protocol for these sorts of situations, but he's assured that the company is on it and that he'll be out of harm's way within the hour. No. It turns out that Condor's independent research threatens to expose a secret cabal within the C.I.A., and the wrong people have been rattled. After an attempt on his life goes wrong, Condor is framed as a rogue agent. With a slew of gunmen

(including Max von Sydow's Joubert)

in pursuit, Condor can rely only on his wits and a desperate need to survive.



The skeleton of the story does admittedly sound rather routine in the here and now, especially after adding in the obligatory young woman who's ensnared in the conspiracy and inevitably settles into the role of love interest

(played marvelously here by Faye Dunaway)

. 3 Days of the Condor isn't the carbon copy one might expect, though, and the subdued approach director Sydney Pollack takes from there is the film's greatest strength. This isn't a spy potboiler brimming with megaton explosions, feverish shootouts, a parade of broken necks, and dizzying car chases. Condor isn't cut from the same cloth as Jason Bourne...a seasoned killer with years of intense government training under his belt. No, he's the wrong man from the classic Hitchcock mold, and that makes the inescapable sense of paranoia that much more intense. A Bourne type is trained to be suspicious of seemingly everyone and everything, and he's equipped to handle it. Condor, on the other hand, isn't. He barely knows his way around a handgun, and yet he's trapped in one of the most populous cities the world over: one teeming with millions of unfamiliar faces, and even those he's come to trust could pull out a pistol and gun him down. Seeing Condor so hopelessly outmanned and outgunned ekes out most of the tension at first, but the real adrenaline rush comes from seeing him rise to match these looming threats, and then more through wit and ingenuity rather than judo and gunplay. The strength of the cast, direction, and the Academy Award-winning editing are combined such a force that even something as mundane as an elevator changing floors can be unnervingly tense.



3 Days of the











[click on the thumbnail to enlarge]





Condor isn't an action film posing as a thriller, but it does boast one particularly masterfully executed brawl. To make another nod to Hitchcock, the fight between Condor and a company assassin is reminiscent of the strangling in Torn Curtain. The agony of this sort of fight to the death radiates in a way that I very rarely see on-screen. While the traditional tactic these days is to lean on hypercaffeinated quick-cutting and overwrought choreography, this struggle is raw, unflinching, and devastatingly intense.



I also appreciate the fact that as 3 Days of the Condor comes to a close, its final moments are more intensely anchored around exceptionally well-crafted dialogue rather than the usual thriller theatrics. This is an eminently quotable film, particularly the spectacular and oft-imitated speech of Max von Sydow's that "it will happen this way..." and the outstanding conversation that closes the film. This is one of my favorite exchanges, taking place between Cliff Robertson and John Houseman's characters:







---


"You served with Colonel Donovan in the O.S.S., didn't you, sir?"



"I sailed the Adriatic with a movie star at the helm. Doesn't seem like much of a war now, but it was. I go even further back than that: ten years after the Great War, as we used to call it...before we knew enough to number them."



"You miss that kind of action, sir?"



"No. I miss that kind of clarity."


---






Its characters don't snarl and overact; there's a sense of melancholy and regret to a great many of them. Very much against convention, 3 Days of the Condor doesn't reduce the threat to a singular moustache-twirling villain that can be overcome; the struggle -- the refusal to buckle -- is the point. Though I'd prefer not to spoil the motivation for this conspiracy, suffice it to say that it hinges on a debate that's continued to rage in recent years, several decades after 3 Days of the Condor first soared into theaters. This motivation strikes a compelling middle ground between self-interest and political duty, and that's far more engaging than just another shameless grab for cash or power. Rather than saddle Joubert with a stock role as the heavy, there's something so much more substantial about this cold, precise assassin -- a man who's driven by a paycheck rather than fury or philosophy. The backdrop of New York City and its surrounding areas is itself a character, from shooting in and around the then-newly-constructed World Trade Center to the iconic Erie-Lackawanna terminal in Hoboken. It'd be an altogether different film with any other setting.



Though viewers weaned on more visceral fare may shrug off 3 Days of the Condor, its exceptional combination of a compelling cast, a pervasive sense of mistrust, accomplished cinematography and editing, and David Rayfiel's ear for sharp dialogue make for one of the most enduring paranoid thrillers of the 1970s. Recommended.






Video



---

3 Days of the Condor boasts a reasonably strong sense of texture and detail for a film of this vintage. Some stretches -- particularly a meeting in a briefing room -- are extraordinary, looking many years more recent than it really is, and I'm also impressed by the silky smooth gradients in the lighting during the obligatory love scene. There's little in the way of dimensionality, but I wouldn't expect to be startled in that way by a film lensed in the mid-'70s. Its colors are understated and skew towards dull browns and an ashen gray, reflecting the bleak tone of the movie and an aesthetic pervasive throughout the decade. More dimly-lit stretches tend to look murky and noisy, but film grain otherwise doesn't overwhelm the image, and there are no signs of awkward processing or filtering. There aren't any flaws of note in the source -- just a handful of tiny and easily ignored flecks -- and the remarkably high bitrate of its AVC encode never once shows any sign of strain.





Audio



---

Purists may be disappointed that 3 Days of the Condor doesn't include its original monaural soundtrack, but at least this Blu-ray disc's 24-bit Dolby TrueHD 5.1 remix takes few liberties. While the film's sound effects are spread convincingly across the three front speakers, the surrounds are all but nonexistent, never once drawing attention to themselves. As expected, dynamic range is very limited, with only the thick groove in the score shouldering any sort of heft. Sprays of gunfire, splintering wood, and tumbling bodies sound muddled together rather than rendered clearly and distinctly. It's a passable but thoroughly unremarkable effort.



Also included is a French dub

(Dolby Digital 2.0; 224kbps)

along with subtitles in English

(traditional and SDH)

, French, and Spanish.






Extras



---

The only extra, disappointingly, is a high definition theatrical trailer.





The Final Word



---

It may not crackle with the same intensity as The Conversation and isn't as visceral as many of the films it inspired, but 3 Days of the Condor remains one of the most enduring paranoid thrillers of the 1970s, and its political undercurrent remains startlingly relevant even more than three full decades later. It's a shame that the film has gotten such short thrift on Blu-ray; the high definition presentation is reasonably strong, but the disc is saddled with a merely passable lossless soundtrack and essentially no extras, even though an audio commentary has made its way to DVD on other shores. Recommended, but considering what a staple the DVD release is in cutout bins, those who are more price-conscious may want to hold off for the price tag to ease back a bit.



---
C O N T E N T

---
V I D E O

---
A U D I O

---
E X T R A S

---
R E P L A Y

---
A D V I C E
Recommended
---
E - M A I L
this review to a friend
Sponsored Links
Sponsored Links