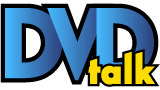 He's Just Not That Into You
List Price: $28.98 [Buy now and save at Amazon]
---
The Movie:
When is everybody going to realize that the modern romantic comedy should wither on the vine? Every single book that clicks with single women doesn't necessarily have to be made into a movie, does it? For every funny and well-written romantic comedy, there's at least a half dozen retreads with minor wrinkles on the same formula. Attractive woman runs into guy that she totally doesn't like, but talks to her girlfriends (you can substitute token gay friends here also), has funny things transpire before eventually falling in love with guy she didn't like 90 minutes ago. Which brings me to the Greg Behrendt/Liz Tuccillo best-selling tome, "He's Just Not That Into You." A lot of people read it and liked it, but is the goal of every author these days the desire to make their book into a movie? Because if that's the case, a lot of authors should take the time and re-evaluate their priorities.
The book was adapted into a screenplay by Abby Kohn and Marc Silverstein (Never Been Kissed) and directed by Ken Kwapis (License to Wed). The film centers around the lives and romances of nine characters, so in essence it's like Nashville, minus the interesting story or the fun. Try to follow along with me: the main character seems to be Gigi (Ginnifer Goodwin, Big Love), who remains perpetually mystified why she goes on dates that she believes go well, only to not receive calls from the guy. Gigi meets and starts talking to Alex (Justin Long, Zack and Miri Make a Porno), who provides Gigi with a unique insight into the male psyche. Alex is friends with Conor (Kevin Connolly, Entourage), the latest guy who blows Gigi off. Meanwhile, Conor still has feelings for one-time fling/now friend Anna (Scarlett Johansson, Lost in Translation). On an unrelated chance encounter, Anna meets Ben (Bradley Cooper, Wedding Crashers), and they seem to hit it off. Ben is married to Janine (Jennifer Connelly, A Beautiful Mind), which makes things a little uncomfortable. Ben is also friends with Neil (Ben Affleck, Changing Lanes), who is aware of this little encounter. Neil has been living with Beth (Jennifer Aniston, Marley and Me) for seven years, and not once has he proposed to her. This grows to be frustrating for Beth. And on the periphery of this is Mary (Drew Barrymore, Poison Ivy), who knows many of the characters involved in this intertwined tale and serves as a de facto touchstone of humor for the film.
And what a mess of a film it is. With nine people in the film, two of whom are Oscar winners, by the way, the film runs on and on for over two hours, 129 minutes to be exact. At the end of the day, the more prominent storylines unfold conventionally and predictably, and in the case of some characters' plotlines, without any change whatsoever. The way we find some of them at the beginning of the film is the way we find them at the end, more or less. That makes the journey all the more frustrating and pointless. The film is kind of like the Magnolia of romantic comedies, but the problem is this achievement has been realized before in Love, Actually. Kohn and Silverstein also try to introduce periodic scenes in the film where "real" people are interviewed about relationships. There are also title cards that say things like "If he says he just wants to be friends...", which are designed to link to the film's title, but serve as an Ephron-esque strategy gone horribly wrong. I started using the film's title in similar parodies with my wife, but in a more cynical (and slightly dirty) way. These scenes also make me wonder if Jeff Foxworthy did any rewrites for the film, but I digress.
The film isn't a complete write-off, as Goodwin exhibits the same type of quirkiness and effervescence that makes her so fun to watch on the HBO comedy. And the chemistry she manages to strike with Long is charming in a late twenty-something kind of way. I'd even suggest the film would have been better served as a starring vehicle for the pair, much in the same way that Tom Hanks and Meg Ryan were for a couple of romcoms in the '90s. Instead, we get Affleck and Aniston, who've been in these kinds of movies before, but sure don't need to be in this one from a character perspective. As far as Kevin Connolly goes, I don't even know who that is. The Cooper/Connelly relationship in the film was another marginally interesting thing to watch, but she comes off as an overly chatty, slightly psychotic spouse. This material isn't worth her abundant talent, and the performance reflects this.
So, what's left in He's Just Not That Into You? Not a lot, really. Barrymore sounds like an older woman reminiscing about how relationships "ain't how they used to be," and there's a loving nod to John Hughes' Some Kind of Wonderful. In another movie, these would be nice, even funny, but here it's predictable and unnecessary. If after watching a two-hour romantic comedy you aren't moved or even annoyed, then you simply just aren't that into this.
The Disc:
Video:
A quick note: I haven't reviewed a feature film on standard definition in awhile, so while I was fine with the 2.35:1 anamorphic presentation, what I didn't like was the flipper disc format, as the full frame version is on the other side. Really, it's 2009, why are we still doing this?
That gripe aside, the presentation is fairly sharp. Edge enhancement wasn't too noticeable, film grain was present in the picture without being a distraction and there was some clear distinction between blacks and dark blues which is nice to see. As a local boy, I would have preferred to see them use more of Maryland's exteriors in the film, but I'll take what I can get, as the film is surprisingly snazzy.
Sound:
The Dolby Digital 5.1 surround track isn't shabby for a dialogue-driven romantic comedy. During the party that Alex has, the music punches a small bit of subwoofer activity, and partygoer noise is peppered throughout. Characters moving across the screen have their words and actions follow them in speaker panning, as evident when Janine hammers a hook into a wall to hang a picture and in other areas. Dialogue is pretty well balanced as well. It's a surprising little soundtrack from Warner.
Extras:
Five deleted scenes with optional commentary (13:51) are included. Aside from showing Johansson's singing and her relationship with her mother (played by Theresa Russell), there's nothing here that's memorable. A digital copy can be downloaded from the Warner/New Line website, if you're into that kind of thing.
Final Thoughts:
When a romantic comedy isn't very romantic and not remotely funny, what type of film does it become? In the case of He's Just Not That Into You, it becomes an arduous sensory test of Abu Ghraib-like proportion. It's a decent disc technically, and the extras are minimal. The only thing to watch is Goodwin's performance, but if you watch Big Love, you're kind of seeing the same thing here. This has been done before and done more adroitly, so skip this puppy.
Sponsored Links
Sponsored Links