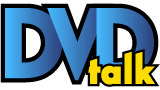 Everwood: The Complete Second Season
List Price: $39.98 [Buy now and save at Amazon]
---
"Every time I come here I feel like I've fallen down a rabbit hole
into some other time and place..."


The Series

Like many of you, I have the expensive habit of blind-buying a huge number of DVDs. They sit on my shelf (in the immortal words of Pete from Twin Peaks) wrapped in plastic, some of them for years. That gives my friends ample opportunity to make fun of me, but I love building my library. Such is the case with Everwood: Season 1, which I bought way back in 2004--when the series was still on the air. But by the time I finally got the urge to start watching a few years ago, Warner Bros. indicated it had no intention of releasing any more seasons. While I had read nothing but high praise for the series from critics and fans alike, I decided it would be too painful to fall in love with Season 1 if it was all I'd ever see.


So you can imagine my excitement with the announcement that Season 2 was finally--finally!--on its way this year, a long five years after the first season set (and three years after the end of the show). I excitedly popped in Season 1 for a marathon viewing and was instantly hooked. It quickly became clear to me why this show has a rabid fan base--maybe it's time you should, too.


Season 1 started with respected neurosurgeon Andy Brown (Treat Williams) moving his family--piano-playing high school freshman Ephram (Gregory Smith) and third-grade tomboy Delia (Vivien Cardone)--from their flashy life in New York City to the small town of Everwood, Colorado following the tragic death of his wife. Needing time and a change in pace to heal, Andy opened up a new practice and offered his services for free--annoying the hell out of Dr. Harold Abbott (Tom Amandes), the town's other doctor who works across the street.


The culture clash proved challenging for the family--especially for Ephram, who felt like an outcast at his new school. But things looked up when he developed an instant crush on Harold's daughter Amy (Emily VanCamp, who now stars in Everwood creator Greg Berlanti's other big hit, Brothers & Sisters). But her heart belonged to boyfriend Colin (Mike Erwin), trapped in a coma for four months after a car accident involving Amy's older brother Bright (Chris Pratt, now clocking in some hysterical minutes in NBC's underrated Parks & Recreation and engaged to one of my favorite funny ladies, Anna Faris...what a cool couple!). But Andy worked his magic and Colin came out of his coma to become the show's central figure--his recovery and struggle provided the heart and soul of the show's first season (although I think his character was mishandled late in the season).


Before we go any further, there's a plot development in the opening minutes of Season 2 that is impossible to avoid mentioning. If you haven't seen the second season yet and want to catch up, you might want to skip the rest of the review. (Although I kind of had a strong sense of what was going to happen after the Season 1 cliffhanger).


Similar to the second season of Friday Night Lights (another high quality show that has a little in common with), Everwood picks up its sophomore year in the summer, right before the start of the new school year. After a very cruel trick by the writers, we learn that Colin died after his second operation in the Season 1 finale. It's a loss that hits everyone hard, with Andy feeling immense guilt over his inability to save the teenager. Many of the unforgiving townspeople have turned on him, and everyone's struggle to pick up the pieces fill Season 2, where Colin's spirit is felt throughout.


His memory hovers over the town--sometimes like a grey cloud. Overcoming loss is a driving force behind most of the season, and no one struggles more than Amy. She starts to distance herself from her friends and family as she spirals into increasingly destructive behavior. Andy, meanwhile, continues his love/hate relationship with the attention-seeking Harold. The rival doctors barely see eye to eye, but frequently commiserate when the home life gets tough.


And Andy doesn't want for problems: He still hasn't come to terms with the death of his wife, causing him to stumble in his barely existent social life. He also has to deal with the realization that the man he used to be wasn't very attentive or likeable. He also continues to butt heads with Ephram. Their arguments--a staple of the series--hint at hidden anger and guilt issues bubbling to the surface.


A large portion of Season's 2 story arcs arrive in the form of three new characters: Marcia Cross turns in excellent work as Harold's sister Linda, a world traveling do-gooder who returns home after a long absence to try and set things right with her family--and join Harry's practice. She soon catches Andy's eye, leading to some of the season's strongest scenes. Sarah Lancaster plays the Brown's new babysitter Madison, who initially clashes with Ephram but soon has him singing a different tune. And Paul Wesley plays Tommy, a troubled youth trying to reform himself who may be the answer to Amy's funk.


The supporting characters also get their turns. Bright--who develops an unlikely friendship with Ephram this season--faces an uphill battle in the classroom, where his low grades may hurt his chances at life beyond high school. The Brown's neighbor Nina deals with her disintegrating marriage and the possibility of divorce (Stephanie Niznik gets bumped into the opening credits as a regular this season, although it feels like she's around less). Edna (Debra Mooney)--still doing double time as Harold's mom and Andy's nurse--and husband Irv (John Beasley, whose voice provides the show's bookend narration) return, although neither is given much meat to chew on this season.


A few special guests also appear, as self-contained stories surrounding patients and townspeople continue to be mixed with the show's ongoing plots: Philip Baker Hall returns as Andy's mentor, while Tim DeKay returns as the Revered Keyes (who continues to deal with his failing sight). James Earl Jones has an impact on Andy and Ephram in two episodes, and Kristen Bell arrives in Andy's office with a surprisingly mature problem. But it's Betty White who steals all of her scenes as Harold's sweet yet diabolical mother-in-law Carol (sadly, this was the only season she appeared in).


Season 2 isn't quite as strong as the debut season, primarily because there isn't that same overriding story binding everyone together. Things feels slightly less connected and unified this time. The show's attention is more divided this season, and it's clear from the start where many of the subplots are headed. There's a sense of inevitability with many of the relationships here, so your enjoyment hinges in watching how it all unfolds--which is still a good watch. (I don't know what happens in Seasons 3 and 4, but I get the sense that two couplings are destined to happen.)


You also may find yourself frustrated with the Brown men, who--like all of the characters--have their faults and make a healthy amount of boneheaded mistakes. Andy often thinks too scientifically; he means well he often makes things worse. And sensitive, artistic Ephram will test your tolerance as he whines at near-unbearable levels as the season progresses. (You might cheer from the couch when Bright yells, "Will you shut up for five minutes please! I've had to listen to you whine about this crap for a week now!")


It's those little frustrations that make this season slightly less addictive than Season 1, when it was a lot easier to watch multiple episodes in one sitting. But you realize you're frustrated because you've invested into these characters as if they're your own friends and family, so the show must be doing something right. I may sound critical, but it's because this is a very special show.


It's those struggles of life that lend the series a dose of relatable realism in its otherwise fantasy-like world. So even though you may be frustrated, you still care. Season 2 is still an amazing effort that continues to make you feel--not just about the characters, but about how the stories relate to your own life. Just watch some of the heated family arguments unfold in the Brown and Abbott households--I dare your pulse to stay steady. Everwood is a rare breed on the television landscape, a mature show that manages a difficult balance of emotions (many comedic elements, like the tiffs between Andy and Harold, help balance out all the seriousness).


Most everyone delivers great performances. I know I'm supposed to tout Williams and Smith, but I'm more enamored with Van Camp. Given a complex, flawed character that isn't always easy to like, she consistently delivers the most natural, believable work that shows off surprising nuance as the season progresses. Even when you feel like the character is making terrible decisions or being unfair, Van Camp makes you understand why--and even sympathize when you don't want to. Unlike anyone else on the show, I never get the sense that VanCamp is acting.


Amandes is another of my favorites, and he shows off his versatility with the most demanding role. Dr. Abbott can be a drop-dead serious, angry adult one minute and a funny man-child the next, and the actor is equally successful with both personas. I'm also smitten--just like all the Everwood girls--with Bright, and Pratt gets to have the most fun. While he isn't given material that's quite as deep, Pratt never fails to make you smile ("The Kelly Ripa salad looks pretty good, dad...except for the burnt walnuts. I'll just ask them not to burn my nuts."). Bright is relied on for necessary comic relief (he gets the most punch lines), and sometimes just a look at Pratt's facial expressions will have you in stitches.


I also love Cardone, who turns in sweet--and very smart--work as Delia (I'll forgive the Pittsburg Penguins hat...boo Penguins!). Having dealt with the loss of a mother at a young age myself, I can attest that a lot of the issues presented here--like trying to adjust to your dad's new love interest--ring true, and the young actress handles the material with surprising maturity. She has two of my favorite scenes of the season: her chat with Madison in "Last Looks" and her talk with Linda in the beginning of "Sick". They provide two of the shows many touching moments (Delia also gets in some funny screen time, too...she also has a crush on Bright).


On the flip side, Smith doesn't do as well with happier emotions, while Niznik hasn't mastered the other end of the emotional spectrum--she's more effective being funny or supportive, and doesn't quite rise to the challenge with the more serious material. But she's likeable, so it's easily forgiven. The one performance I will never be able to warm up to, however, comes from Merrilyn Gann as Abbott matriarch (and Everwood mayor) Rose. It's almost like she's acting in a different style than everyone else, one more befitting of a 1950s melodrama; her affected mannerisms and theatrical delivery just don't gel with everyone else. The writers don't do her any favors: Rose is like an afterthought, her moods fluctuating wildly to benefit the story as needed.


Everwood stumbles in a few other places--Madison doesn't always make sense to me (I'm not sure I buy into that storyline), and the town's group think is sometimes hard to believe ("Sick", one of the strongest episodes, still leads to a ridiculous conclusion...but maybe I'm just out of touch with Small Town, America). There's also a development in the season finale that I find impossible to believe.


On the surface, Everwood looks like quaint, feel-good fluff set in a small, slow town that shares the show's supposed 1950s sensibility. You're frequently reminded of that in the opening and closing narration, which sets up the story and reinforces lessons. Yeah, they frequently sound cheesy: "The winds of change...sometimes they're a gentle breeze, a welcome relief; sometimes a brief gust quickly forgotten. But other times, they blow in like a foul and everlasting gale, blazing a path of destruction which leaves us holding on for dear life."
Let's go State! (Boo, Penguins!)


But look closer, because the series frequently breaks through that façade to explore a wide range of complex emotions and issues that--on the surface--you would think were out of place given the show's tone. The beauty of Everwood is how it manages to strike a balance between aw-shucks sappiness and thought-provoking sincerity, an odd mix of war and peace that constantly surprises you with its relevant storylines and timely lessons. Like Season 1, this year explores some heavy issues: teenage sex, depression, drugs, medication, divorce and HIV are just a few.


Combined with the show's continuing exploration of stories involving friends and family, parenting and growing up, loving and letting go, it creates a community that you want to be a part of. Old-fashioned and modern at the same time, Everwood is a refreshing oddity on the television landscape. It may take a little getting used to, but once you embrace it's sentimentality, a rewarding watch awaits--for adults, teenagers and kids alike.


Note: The back of the box states that "some music differs from original televised version". Having not seen the show in its initial run, I have no idea what is missing. I'll also go on record as saying that I'm not as moved by the slightly altered tempo in the opening theme; it was pure perfection in Season 1...why change it?!


Episode Guide:

The 22 episodes (running about 43 minutes each) are spread across six discs:


1. The Last of Summer (aired 9-15-2003) Colin's death leaves the entire town I shock--and Andy's practice in limbo. Amy I particular turns against Andy as she struggles to organize a memorial service.

2. Extra Ordinary (aired 9-22-2003) Andy and Harold are excited about college, but their kids may not be. Includes one deleted scene.

3. My Brother's Keeper (aired 9-29-2003) Sibling rivalry erupts when Harold's globe-trotting sister returns home to join his practice. Andy confronts parents who refuse to believe their middle-age kids are sexually active.

4. East Meets West (aired 10-6-2003) The two Dr. Abbotts clash over the virtures of Western and Eastern healing, Delia's babysitter tries to micromanage Ephram, Colin's father won't stop drinking, Nina contends with her divorce.

5. Daddy's Little Girl (aired 10-13-2003) The usually well-behaved Delia pouts when Andy invites Linda Abbot to dinner. A therapist suggests putting Amy on antidepressants. Includes one deleted scene.

6. Blind Faith (aired 10-20-2003) Madison steers Ephram straight after he flunks his driving test, Rev. Keyes battles his oncoming blindness with prayer instead of medicine. Includes three deleted scenes.

7. Three Miners from Everwood (aired 11-3-2003) Andy and both Dr. Abbotts rush to the scene of a disaster at Everwood's coal mine, where the three must work miracles in the dark. Includes two deleted scenes.


8. The Burden of Truth (aired 11-10-2003) Local auto mechanic Phil has psychic abilities, and the whole town comes to his doorstep.

9. Just Like in the Movies (aired 11-17-2003) Love has Everwood in its bewitched and bewildered grasp. Andy sends Linda a roomful of roses, Ephram tries reverse psychology on Madison, a stutterer sings his feelings and Amy is attracted to the town's answer to James Dean.

10. Unhappy Holidays (aired 11-24-2003) On Thanksgiving, families gather together...but they sure don't stay that way. Secrets are revealed, tempers flare and the Brown and Abbott households fly apart.

11. Family Dynamics (aired 1-19-2004) Amy's disappearance doesn't last for long, but Rose won't take her back until she agrees to follow some tough rules. Includes four deleted scenes.

12. Controlling Interest (aired 1-26-2004) To compete at a lighter level, a star wrestler turns to drastic measures. H e isn't the only one longing for control: Ephram wants Madison to make their relationship public, and Bright decides to discourage Amy's new boyfriend with his fists. Includes four deleted scenes.

13. Forget Me Not (aired 2-2-2004) Ephram is making his relationship with Madison into a full-time job...with no time for old pals like Amy. Like son, like father: Andy's so wrapped up in Linda that he ignores Nina when she needs him most.


14. No Sure Thing (aired 2-9-2004) Everybody's doing it. Ephram and Madison decide to become intimate, and they're not the only ones going horizontal.

15. The L Word (aired 2-16-2004) Ephram tells Madison he loves her. Includes one deleted scene.

16. Unspoken Truths (aired 2-23-2004) A tale of two parties. Madison has a gig at a bar, so Ephram uses a fake ID to get in; Tommy takes Amy to a party...with disastrous results.

17. Unfinished Business (aired 4-5-2004) Nina faces something worse than divorce: her soon-to-be-ex wants custody of their son. Andy offers an arm to lean on. Includes four deleted scenes.

18. Last Looks (aired 4-12-2004) While Bright's football buddies receive their college acceptance packets, all he gets are rejections. Also, can Madison still be Delia's sitter?

19. Sick (aired 4-19-2004) The citizens of Everwood react to a secret. Includes one deleted scene.

20. Do or Die (aired 4-26-2004) Andy's mentor, Dr. Douglas, arrives with a special request; on his way to the prom with Amy, Ephram bumps into his Madison.

21. Your Future Awaits (aired 5-3-2004) Bright decides to skip graduation, Harold can't find malpractice insurance, Ephram auditions for Juilliard and Andy wants to perform a risky surgery. Includes one deleted scene.

22. The Day is Done (aired 5-10-2004) Harold has a new business venture, and that's just the first of many surprises as the Brown family finishes its second year in Everwood. Includes three deleted scenes.


The DVD


Video:

The first season was broadcast in full frame save for two widescreen episodes (the pilot and the season finale), which were presented in non-anamorphic widescreen in the first season set. But for Season 2, all of the episodes switched to the widescreen format, and thankfully all of them are anamorphic this time. The image is frequently soft, with warm colors used for the series, but close-ups reveal nice detail. There is noticeable grain and dark scenes are a little too dark, but overall this looks strong and fits the show's feel.


Audio:

A 2.0 track does fine with the dialogue; very few sound effects ever come into play, so you won't be disappointed with the modest presentation. Subtitles are available in English and French.


Extras:

All we get with this set are deleted scenes for some episodes (see the Episode Guide above for more details), presented in lower quality video (oddly, with a black bar on just the bottom of the image). Some are nice additions while others don't add much; overall, they're worth a watch. Sadly, no audio commentaries or behind-the-scenes looks this time (see Warner Bros., that's what happens when you wait this long!).


Final Thoughts:

Better late than never, right? Fans have been clamoring for the second season of this critical hit to finally be released, and it's been worth the wait. Everwood is a rare breed of family-friendly drama that appeals to both adults and teenagers. It mixes timeless lessons about family, friends, love and growing up with surprisingly modern issues--all wrapped in a nostalgic, small-town world. Sappy sometimes? Sure. But embrace it. While this season isn't quite as powerful as the freshman run, it's still well worth your time--true comfort food for your television. Highly Recommended. (And let's hope we don't have to wait another five years for Season 3...)
---
C O N T E N T

---
V I D E O

---
A U D I O

---
E X T R A S

---
R E P L A Y

---
A D V I C E
Highly Recommended
---
E - M A I L
this review to a friend
Sponsored Links
Sponsored Links