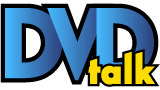 Kenichi: The Mightiest Disciple Season One, Part Two
List Price: $49.98 [Buy now and save at Amazon]
---
The Show:

During Anime Boston FUNimation's panel proudly previewed Kenichi: The Mightiest Disciple to the masses. I had already watched the entire first half of the first season, but enjoyed the clips they selected and was glad to see the audience react much the same way I did. Kenichi is a fun show that will make you laugh. If you're looking for a new comedy series to sink your teeth into, this is one to check out. Do keep in mind that it's also a fighting anime and is very cliché in parts, so if you're not keen on those things you may find some distaste here.


In case you missed the review for the first part, welcome to the second one! FUNimation has just released the second half of the first season bringing the episode count up to 26 (14 through 26 are included here). With 50 episodes for this series as a whole it's nice to know that there're still a couple more releases down the line.


Kenichi is a fighting anime in its truest form. The show takes a meager offering of a boy and whips him into shape as one of the fiercest men around. At least that's what the masters of the Ryozanpaku Dojo intend to do. To say that Kenichi doesn't really fit the mold would be an understatement, but it's funny what a kid will do to get the girl...and keep from getting his butt kicked. The road to becoming a karate master isn't going to be easy. Thankfully Kenichi seems to have the chops for it and with this installment we follow more of his journey.


The first time around we were introduced to Kenichi, Miu, and some of the whacky masters at the Ryozanpaku. We also got to see some of Kenichi's schoolmates, family, and others who simply want to beat up on the guy. You see, Kenichi basically went from zero to hero with his fights against Daimonji and Tsukiba. They were essentially some of the toughest guys in school and Kenichi never stood a chance against them until he met Miu. Now people are coming out of the woodwork to take Kenichi to task and it would seem that the only way to live through it is to move into the Ryozanpaku and train a whole heck of a lot.


As this volume picks up Kenichi has indeed moved into Ryozanpaku and has begun training with the masters. While there's a certain element of torture to working with them it's safe to say that he's more than a little pleased about living so close to Miu. She's a hottie after all and Kenichi really wants to be with her. To that extent one of the more amusing bits from this show to date includes a training session in which Kenichi must sneak a peek at Miu while she's bathing. I'll leave that end result up to you to speculate.


From there the rest of the first season moves along at a pace similar to the first. Kenichi continues training and learning new moves, thugs call him out and he's put to the test, and there's all manner of interpersonal developments between Kenichi and many other cast members. More girls come forward (though the show doesn't turn into a harem comedy thankfully) and Kenichi's sister even decides to get involved in everything that's happening to her brother. Just beyond the midpoint of this half season there's a plotline that surfaces revolving around a rival gang of sorts. Led by a girl named Kisara, the Ragnarok provides plenty of challenge for Kenichi and Miu. It's a fun time to be sure and the group provides to be worthy antagonists.


The first half of Kenichi: The Mightiest Disciple was a blast that turned out to be a viable fighting show as well as a hilarious comedy. After watching the second act I can say that I haven't laughed at anime like this in quite some time. Just about every episode has multiple scenes that are chuckle worthy and the English cast brought a great amount of energy to the show. If you missed the first installment you'll definitely want to check this one out. Consider it strongly recommended and one of the more entertaining fighting shows to come along in quite some time.

The DVD:
---
Video:

Originally released in 2006, it's really no surprise that Kenichi is presented with a 1.33:1 full frame aspect ratio. It's a shame though, because this is a show that would have definitely benefited from an anamorphic widescreen presentation. The artwork is attractive and bright, and comes across quite nicely on DVD. FUNimation's transfer is decent as well with an all around solid showing, though thirteen episodes on two discs doesn't give the compression rate a lot of room for breathing. There are some artifacts here and there, and you'll spot some grain at times. Interlacing isn't entirely predominant, but it's visible every now and then as well. Overall this is a decent looking show with a fine enough transfer, but it's nothing that's going to leave you with a strong impression.

Audio:

The sound quality for Kenichi is pretty good as well, and in all honesty it comes across slightly better than the video. For audio tracks we have a Japanese 2.0 stereo selection, which is decent in the technical sense, but it's nowhere near as nice as the English 5.1 surround. FUNimation took advantage of this show's excessive amount of action and offered up a track that packs a little punch. It's nothing that's going to give your system a run for its money, but it does create a nice sense of immersion during key moments of the show. The dubbing tracks are both very good as well, with the English and Japanese voiceover teams performing admirably.

Extras:

Some trailers and textless animation are all you're going to find on this release for the second part of Kenichi.

Final Thoughts:

If you enjoy fighting anime then Kenichi is a no-brainer. It's a throwback to shows of a bygone era, and there's something about the series that feels familiar in a good way. This set of thirteen episodes proves to be just as fun as the first one. I was entertained from start to finish and in all honesty there's rarely a dull moment. It's not a groundbreaking show and it doesn't really push the envelope or rise to the point of being a masterpiece, but this is a lighthearted, entertaining series that is definitely a crowd pleaser. Bring on the second season!
---
Check out more of my reviews here. Head on over to my anime blog as well for random musings and reviews of anime, manga, and stuff from Japan!
---
C O N T E N T

---
V I D E O

---
A U D I O

---
E X T R A S

---
R E P L A Y

---
A D V I C E
Recommended
---
E - M A I L
this review to a friend
Sponsored Links
Sponsored Links