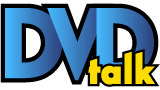 Fox // Unrated // June 16, 2009
List Price: $49.98 [Buy now and save at Amazon]
---
"For a tough guy, you sure dress like an Easter egg."


The Series

Why do you have to be such a tease, Burn Notice? Here I was thinking we were about to get some real answers. The last time we saw former secret agent Michael Westen, he was driving into the back of a semi en route to a rendezvous with the people responsible for his blacklisting. You remember: The one that ended his professional career and stranded him in Miami, vulnerable to attack from an endless array of disgruntled associates. But as Season 2 starts, Michael is firmly entrenched in Square One without any real clues to his predicament. He gets dumped into the middle of a dangerous case, the corrupt carrot still dangling in front of his face.


I should have known better. But I can't complain--this is what makes the show so darn fun. One of Burn Notice's strengths is the adrenaline rush it creates with its continuing storyline, continually interspersed with single-episode cases that Michael (Jeffrey Donovan) tackles on a freelance basis with the help of his friends Oil and Water: former girlfriend Fiona (Gabrielle Anwar), the gun-toting babe who likes to shoot first and ask questions never; and former Navy Seal Sam (Bruce Campbell), Michael's mojito-loving sidekick.


The blueberry yogurt is back, along with the Dodge Charger (don't get too attached to Sam's Cadillac or Buick). Michael's guilt-inducing mom Madeline (Sharon Gless) also returns with her own mission this season: to get Michael in therapy. Also back is the super cool vibe that ricochets through every episode. If you're familiar with the formula from Season 1, nothing has changed. This is spy action first and foremost, all of it impressively crafted within the creative confines of episodic television: car chases, covert operations, guns, assumed identities, stand-offs, explosions and impossible escapes. You'll constantly be asking yourself "How the hell are they gonna get out of this one?!", and you'll love watching the answers unfold.


It's all tinged with a dose of sexy, smart-ass assurance. Burn Notice is hip, and it knows it. The performances and the scripts are not only fun, they're educational: Donovan continues to provide sparse narration to share spy tricks of the trade, which are sometimes interesting (watch for some nifty tricks involving gun powder, face scanning gizmos and nail guns) but sometimes come off like Spying for Dummies: "In any covert operation, your first concern is remaining undetected." (Ya think?)


This year, Michael is given two new recurring foils, both of whom invigorate the show: a government agent who goes by the name Carla (Battlestar Galactica's Tricia Helfer) is a constant thorn in Michael's side (she also does a great job of annoying us; Helfer--like Donovan--has "smug" down perfectly). She always seems to be one step ahead of Michael, and his attempts to uncover her secrets and turn the tables will keep you engaged: "There's a reason they call the spy trade 'The Hall of Mirrors'. You can never know for sure whether you're in control or being played. But if you do it long enough, you learn to trust your instincts."


Meanwhile, Michael also has a mysterious new wrangler--loose cannon Victor (the charismatic Michael Shanks of Stargate SG-1), who we slowly learn more about. Shanks is one of my favorite additions, and his work in a few of the later episodes is some of the most effective of the season. The plot thickens when Michael starts to uncover an even bigger scandal full of more double-crosses. His continuing quest to get to the bottom of his burn notice is the show's lifeblood--you really want to see the bad guys outwitted, and you'll cheer on Michael & Co. every step of the way.


That storyline builds a little each episode, culminating in an explosive mid-season cliffhanger (Season 2 was broken into two parts--the first 10 episodes aired in 2008 and were followed by a four-month break, with the final six airing in early 2009). There's also a fantastic finale (with three stand-offs!) that focuses solely on the continuing mystery (ditching the single-episode cases for the first time), giving us some closure but causing more confusion.


With all of the episodes, you have to accept two big breaks from reality: Despite a growing list of enemies, Michael, Fiona and Sam are rarely recognized in Miami; and the police are rarely seen despite some hefty public violence (thus enabling our Three Musketeers to get away with some unbelievable activity). You also have to buy that some criminals are incredibly stupid, especially in "Bad Breaks" (where Michael gets away with far more than he should while being held hostage during a bank robbery). It's a credit to the show's charm and pacing that even in the most hard-to-believe episode of the season you're still eagerly eating up every tense second. (It helps that Donovan gets to play off Alex Carter, who returns as fellow bad ass and former agent Jason Bly).


The most fun comes when the criminals have charisma (including Patrick Fabian as a nightclub scammer in "Trust Me" and The Unit's Max Martini in "Rough Seas") or when you genuinely feel for the clients--Maurice Compte helps humanize "Scatter Point", my favorite episode of the season (the thrilling jewelry heist plot is guaranteed to please). I also loved season ender "Lesser Evil" and "Double Booked", which not only has Amy Pietz as a sympathetic potential victim but also the fabulous Tim Matheson as Michael's deranged former mentor (Matheson directed both of these episodes).


Dina Meyer also stops by in "Sins of Omission" for a memorable turn as Michael's ex-fiancée; it's nice to see another powerful female push his buttons (no offense, Fi!). I would also love to see more evil women as bad guys: Stacy Haiduk is fierce as Rachel in "Do No Harm". (Did I mention Robin Givens also makes an appearance this season?)


It's so entertaining watching all the action unfold, and every episode here is enjoyable. I'll never tire of listening to Michael's awful accents (highlights here include "surfer dude", "drunk" and "nerd", the latter accompanied by a memorable walk); seeing Fi flirt her way into information ("Nothing turns a women on more than when something goes boom!" she says with a twirl of her hair, scouting her fake "Men of Demolition" calendar. "I think I'm looking at Mr. January right here!"); or seeing Sam crack wise ("Mike, how do you fit into these little shirts? They're like doll clothes!") or pretend he's tough during his pseudo interrogations (his treatment of two blindfolded captives in "Do No Harm" is crazy cool, which is how I'd describe the series).


The show also continues to employ constant free frames and frequently funny title cards to identify characters, adding to the already humorous tone set by its sarcastic characters. It's also amusing to watch Fiona and Sam spar, although they don't seem to hate each other nearly as much this season: "I'm your girl consultant now? When did I sign up for that job?!" "Oh fine! Forget it! You know, I got lots of other friends with ovaries!" (Don't get too attached to Veronica this season; I hope we haven't seen the last of Audrey Landers.)


Donovan continues to exert a cocky calmness, which fits the role perfectly. He's sometimes a little too good--Michael can be really annoying even when he's battling the bad guys, but that's what a good spy has to be, right? (His speech at the end of "Bad Breaks" takes things a tad too far). Even though I always root for him, I don't always like Michael. If the show excels with its action, it stumbles a little when it aims for sincerity (as a sarcastic SOB at heart, it's a problem I frequently have myself). Michael is trained to be unemotional, which makes it hard to feel for him in the few instances where he decides to flip the switch and conveniently turn on his feelings. This mostly happens during interactions with Fiona ("She's not my girlfriend!") or his mom, who starts to share more about his childhood--and his father.


That's the only real criticism I have of the show--there's not much personal growth this season. The main characters' behaviors fall into their exaggerated, mostly one-dimensional personas (I'm also starting to tire of the continued "Michael's mom is in jeopardy!" tactic, the primary reason the character seems to exist). Fiona's brief relationship with likeable boyfriend Campbell (the likeable Gary Weeks) is never played seriously--it's almost like the show is afraid to include nice, normal people. I'd love to be surprised in Season 3; I hope Burn Notice eventually takes a risk and aims for the same passion with its non-action scenes.


On that note, Mike's brother Nate (Seth Peterson of Providence) technically appears twice this season, but he is really just used in the entertaining "Comrades" (his role in "Good Soldier" is extremely minimal). It's a shame, because Peterson adds a great dimension to the show and brings out a different side of Michael we don't see much of. The two actors have a great energy together, and Peterson perfectly navigates funny and serious material with ease; I really wish he was a regular (or at least a semi-regular). He has far too little screen time this season.


Paul Tei returns in a handful of episodes as Barry the Money Launderer, while Silas Weir Mitchell shows up twice as arms dealer Seymour to provide some laughs--especially when he exhibits his man crush: "You and Fi...my God, a molten-hot couple! I can't even imagine what it must be like in the bedroom!" Also watch for Method Man and that kid from Home Improvement, two of many great guest stars (sadly, no China Chow as Lucy this season).


It will be interesting to see how long the show's formula will hold up. It still works, but it's clear some changes will be needed for Season 3--especially after this season finale, which ends with a resolution, an interesting admission and the promise of more conspiracies and cover-ups to come. But I'm not worried--with risk-taker Michael Westen in charge, I doubt there's anything that can stop the show from having a good time. Burn Notice is fast and fun, an explosively good time and one hell of an addictive watch.


Episode Guide

The 16 episodes from Season 2 are presented on 4 discs; all run about 42 minutes.


1. Breaking and Entering (aired 7/10/08) With innocent lives on the line, Michael is recruited by an unlikely source to retrieve top-secret data from a band of deadly mercenaries. Includes 2 deleted scenes totaling 1:02.

2. Turn and Burn (aired 7/17/08) After being assigned a new mission by Carla, Michael helps a woman who is being stalked by an obsessive soldier for a drug cartel.

3. Trust Me (aired 7/24/08) Michael, Sam and Fiona devise a con of their own in order to help a man who has been swindled in a crooked nightclub scheme. Meanwhile, Michael continues to track down the people who burned him. Includes 3 deleted scenes totaling 1:49.

4. Comrades (aired 7-31-08) Michael's brother Nate asks him to help a woman whose sister is being held for ransom by the Russian mafia. Elsewhere, Sam tries to get more info about Carla. Includes 1 deleted scene totaling :36.


5. Scatter Point (aired 8/7/08) Michael's latest client is a man being forced to participate in a jewelry heist, and it's up to Michael to protect the man's family. Meanwhile, Veronica has a very serious question for Sam.

6. Bad Blood (aired 8/14/08) Michael is called upon t o prove the innocence of an old friend being accused of embezzling from a powerful hip hop mogul. Michael also teams up with a fellow burned spy to pull off a mysterious job.

7. Rough Seas (aired 8/21/08) Michael is recruited to receive a shipment of pharmaceuticals that has been hijacked by modern-day pirates.

8. Double Booked (aired 9/11/08) Michael is contracted by his former mentor to assassinate the wife of a wealthy man, but his investigation uncovers an increasingly complex case. Includes 4 deleted scenes totaling 3:23.


9. Good Soldier (aired 9/18/08) Michael is recruited by Fiona's new boyfriend to pose as a disgruntled bodyguard and thwart a sinister kidnapping plot from the inside out.

10. Do No Harm (aired 1/22/09) With Carla's men in hot pursuit, Michael, Sam and Fiona agree to help a man who has been scammed by a slick medical con artist who preys on the parents of sick children. Includes 5 deleted scenes totaling 2:51.

11. Hot Spot (aired 1/29/09) Still reeling from the explosion of his loft, Michale is asked to help a high school football star who is being targeted by gangsters.

12. Seek & Destroy (aired 2/5/09) Still tracking the man who bombed his apartment, Michael--working undercover--is hired by a wealthy art dealer to investigate a complicated breach of security.


13. Bad Breaks (aired 2/12/09) While being held hostage during the robbery of an exclusive private bank, Michael resorts to playing doctor and calls on Sam and Fiona for outside assistance.

14. Truth and Reconciliation (aired 2/19/09) While continuing to track down his would-be killer, Michael agrees to help a Haitian man whose daughter has been murdered by a corrupt official of the Haitian government. Includes 1 deleted scene totaling :23.

15. Sins of Omission (aired 2/26/09) With his life in lockdown mode, Michael is approached by his shady ex-fiancée to rescue her kidnapped son from the clutches of a black market trader. Meanwhile, an uneasy truce is in the making.

16. Lesser Evil (aired 3/5/09) Michael learns more about Victor's past, and a face-off with Carla leads to an impossible decision. Includes 1 deleted scene totaling :18.


The DVD


Video:

Like Season 1, all of the episodes are presented in an anamorphic widescreen transfer. Also like Season 1, this installment is grain-filled and soft. It's undoubtedly the intent of the creators, so I can't fault the actual transfer. But this set isn't going to impress you visually; on strictly technical terms it looks average at best. While some of the brief inserts of the Miami backdrops hint at bold colors and sharper lines, the bulk of the episodes are drowning in murky colors and grain. The visual style fits with the tone of the show: it's hazy, cloudy and dirty. There's virtually no sharpness, and some long shots have brief blurriness.


Audio:

The 5.1 track is a little better than average, but not much. For a series that has so many action-packed sequences, I wish some of the bolder effects stood out a little more. I also found the overall dialogue and audio level to be a little on the low side (a mere crank of the dial fixes that), with a few brief lines having mild fluctuations in audio level. Overall, it's a decent if not dynamic track. Subtitles are available in English, Spanish, French and Portuguese.


Extras:

Full-length audio commentaries are provided on three episodes, with series creator/writer/director Matt Nix leading the charge in each. On "Bad Blood", he's joined by director Bronwen Hughes (chiming in via phone from New York), Ben Watkins (a series writer, he plays Ricky Watkins), co-writer Rashad Raisani, Rob Benedict of Head Case (Eddie the Embezzler) and Method Man (Valentine). It's a crowded track that is mostly boring, with a lot of talk about casting and some technical details. A few jokes pop up, and Nix does a funny impression of Hughes. Sadly, Jeffrey Donovan isn't in any of these tracks (ditto Gabrielle Anwar), and his absence is a real drag (the third commentary was recorded as the duo was busy filming a Season 3 episode).


"Double Booked" includes actor/director Tim Matheson and writers Jason Tracey and Craig O'Neill. Nix refers to this episode as the "special" one, and they talk about its evolution. Matheson was attached as a director early on, and Nix talks about finally getting the nerve to ask him to play Larry (the dual responsibilities were a TV first for Matheson). More technical talk here, which alternates between interesting and boring (and every mention of Donovan will continue to make you wish he was here).


Finally, "Lesser Evil" has Bruce Campbell and Michael Shanks (Victor). This is by far the most entertaining (and funniest) track, primarily thanks to Campbell (he gives a shout-out to Buttcrack, Kansas; talks about his fondness for Tommy Bahama; and shares why Captain Crunch has a negative connotation for him). Shanks also shines--it's great to have such a crucial Season 2 actor lend his voice, especially when it's just as funny: "That was a great treat," he says of the fuzzy pink rearview mirror. "I love that about the character: It seemed that everything Victor touched turned pseudo homoerotic...I don't know if they meant it that way, but it's great that the set dec guys came up with that." He also talks about playing robots and argues with Campbell about who sweats more (the two also clash about the true nature of Canadians). While I enjoyed the scene-specific audio commentaries on the Season 1 set (mostly because the principal cast all contributed), this third one is fantastic and saves the trio of tracks from boredom. (Also listen for a concrete tribute to Matheson's Animal House character, and learn how a quick nod to Saab and OnStar gave this episode a much bigger budget.)


Next is behind-the-scenes feature NIXin' It Up (13:44), which accompanies the "Do No Harm" episode. Nix talks about putting together the episode--which he refers to as the topsy-turvy "anti-episode" that plays with the show's formula. He talks about directing the cast and putting together certain shots via storyboards and the production design team. He also touches upon shooting in Miami and the show's look: "We always joke that most bad guys on Burn Notice really like modern architecture, and good guys like bungalow architecture."


The show's humor is also explored: "I got a call from a friend of mine who I went to high school with who said, 'Hey, I saw your show...it sounds like talking to you for 42 minutes.' I have a very dry sense of humor, and the show reflects that." Nix notes that while he has a specific intent with certain scenes, he still allows them to be open to different interpretations that he hopes are equally effective. Case in point: the scene with Fiona babysitting the little boy (played by Nix's son), which the director found funny. But if you don't, "it's still a sweet scene. If you don't find it sweet, hopefully you'll find it dramatic, because she's actually kind of struggling with how to relate to this kid."


Nix also talks about his goals for the third season, and how he hopes to play even more with the formula and mix things up. "One of the things that I really care about in the show and that I think people respond to and like is that it's a newer take on an old-fashioned show. We have a sort of a contemporary editing style, and we're more aggressive in our use of the voiceover. There are a lot of things you can point to about the show that are very contemporary...and we're saving people that you want to see saved from circumstances where they're really in jeopardy."


Also included are 17 deleted scenes (in lower quality, non-anamorphic widescreen) from six episodes (presented per disc/episode; see the Episode Guide above for a running time breakdown). Most of the scenes don't add much (some are quick; some are similar to the final cut), although a few would have made nice inclusions (I was particularly fond of the "Double Booked" scenes). Also included is an entertaining gag reel (10:12, also in non-anamorphic widescreen) with plenty of chuckles; it's particularly hysterical to see Donovan break character. Trailers round out the package.


Final Thoughts:

If you're into a groovy good time, Burn Notice is an addictive, action-packed ride. Filled with hip humor and sexy spy intrigue (blackmail! guns! assumed identities! explosions! double-crossing! car chases!), the single-episode cases are weaved into a mysterious continuing arc that keeps you intrigued--and rooting for our heroes. Even with the same formula and characters from Season 1, this show is pure fun. In the words of Seymour: "You are such a bad ass...it's kind of awesome!" Highly Recommended.
---
C O N T E N T

---
V I D E O

---
A U D I O

---
E X T R A S

---
R E P L A Y

---
A D V I C E
Highly Recommended
---
E - M A I L
this review to a friend
Sponsored Links
Sponsored Links