Arthur Hailey's Hotel: The First Season
List Price: $49.99 [Buy now and save at Amazon]
---
"You know, in Des Moines, we could get arrested for this."
"In San Francisco, they give out permits."
The Love Boat without the bikinis or the laughs. CBS DVD and Paramount have released the popular mid-1980s night-time soap, Arthur Hailey's Hotel: The First Season, and it's everything and less than what you remembered. One of the last big Top Ten hits for executive producer Aaron Spelling, Arthur Hailey's Hotel is a surprisingly glum glitz-fest that marries the multiple subplots and glittering guest-star roster format of Spelling's The Love Boat, with the escapist retreat into furs, jewels and expensive sets of Spelling's other monster hit, Dynasty. Fans of night-time soaps (and I count myself one, big-time) will still want to check in to Arthur Hailey's Hotel, but you'll have a lot more fun at your local No-Tell Motel down the street.
Loosely based on Hailey's novel of the same name (which I read years and years ago) and the subsequent 1967 feature film adaptation from Warners starring Rod Taylor (a terrifically entertaining movie I was hoping would finally come out on DVD in conjunction with this series' release), Arthur Hailey's Hotel looks at the dramatic comings and goings of the guests and employees of the St. Gregory's Hotel in San Francisco. A grand, gorgeously appointed hotel of a distinctly by-gone era, the Nob Hill hostelry is owned by stern but wise Laura Trent (Bette Davis), who lives in a fabulous penthouse suite high atop the St. Gregory (Davis will be replaced by Anne Baxter as Laura's sister-in-law, Victoria Cabot, after the pilot episode). Her general manager and confidante, Peter McDermott (James Brolin), is the coolest of cats: a bearded major domo who oversees the massive St. Gregory operation while making sure each and every guest is provided service above and beyond mere bed-and-board. Fresh off the turnip truck is Christine Francis (Connie Sellecca), a stunningly-beautiful Oklahoma huckster who skillfully scams away the long line of applicants for the position of McDermott's executive assistant, proving herself to be indispensable for the horn-dog general manager. Anonymously filling in the backgrounds of the TV screen are various lower-level underlings of the St. Gregory: Mark Danning (Shea Farrell), the blandly handsome blonde Public Relations Director; Billy Griffin (Nathan Cook), the chip-on-his-shoulder ex-con who now heads up hotel security; always smirking phone operator Julie Gillette (Shari Belafonte-Harper), and domesticated grunts Dave and Megan Kendall (Michael Spound and Heidi Bohay), the St. Gregory's very-married bellhop and desk clerk. Into this swirling maelstrom of the seething passions and unspoken desires of the hot-blooded St. Gregory's team...um...strike that; they're all actually quite dull and laid-back. Into this luxurious hotel come not only the "beautiful people" with their monetary and bed-hopping problems, but also the swindlers, the freeloaders, and the yokels who see the St. Gregory as their last and best chance to find happiness - which is an almost certainty in this largely happy ending-only Aaron Spelling world.
Arthur Hailey's Hotel never attained the iconic status of other more popular '80s prime-time soaps like Dallas or Dynasty or Knots Landing, most likely because it didn't have that long of a run (just five seasons); it didn't have the massive ratings successes those series had (its first season was its best-rated at #9 for the year - and a lot of that heat could be attributed to directly following #3-rated Dynasty); and as with most hour-long TV shows, regardless of genre, its running time hindered its syndication chances (syndication loves half-hour sitcoms). Perhaps more importantly, Arthur Hailey's Hotel is in the final analysis, not that distinctive of a drama. Far too derivative of The Love Boat model of three alternating subplots per episode, its grafting of the Dynasty glitz for glitz' sake - lots of furs, jewels, costume changes and of course, plenty of supposed "female appeal" in the stories like fashion shows and weddings - worked at the time when Reagan-era viewers were into watching rich people suffer prettily (and hard-luck average folk winning out in the end). But unlike Dallas, which had the balls to be a complex Dickens-like serial drama, and Dynasty, which was almost surreal in its reverence for consumerism (and hence, valid by that intensity of vision), Arthur Hailey's Hotel just...mopes along, neither intensely dramatic, nor hilariously overblown. It's the epitome of a "time waster:" something you watch when there's nothing else on.
It doesn't matter that Arthur Hailey's Hotel is totally unrealistic in premise. I worked in an upscale hotel when I was in high school, and I can tell you flatly: guests don't stay for free because they're "poor but honest," or "plucky runaways," or "charming con artists who win over the hearts of the employees." And employees don't tear up bills and comp food and services, week after week, to make a guest or themselves "feel better," or to celebrate anniversaries or birthdays or because someone looks like Santa Clause (yep; that happens in this series). Employees get fired for that, and guests who can't pay either wash dishes or get hauled off to jail. Reality has never been a prerequisite for good television (in fact, it often times gets in the way), but you have to have some kind of workable or at least interesting framework to hang that fantasy on, and Arthur Hailey's Hotel's is just way too familiar and pat.
It only takes about fifteen minutes into the pilot episode to see the eventual trajectory of the series. The slowly evolving romance between Brolin and Sellecca clearly is the main story arc the producers and writers hope will hook audiences into coming back each week, but as TV romances go, it's pretty slow-going this first season. Brolin, an actor I've enjoyed over the years (he was great in Skyjacked...and could someone please start releasing Marcus Welby, M.D., pronto?) isn't exactly given a lot to do here, so it's hard to determine if his glacial suavity is either by design or the result of sheer boredom. Sellecca, beautiful to look at, may or may not be a good actor (you can't really tell here because again: what is she given to work with here?), and universally, women seem to have an almost fanatical affection for her (when I mentioned her to my wife, she proceeded to rhapsodize for five minutes about a woman she's never met). But eventually, anyone looking for some varied characterizations from episode to episode starts to zone-out on the guest star-spotting, and the clothes and the hair (and by the way: what's up with Brolin's "mood" hair? Sometimes it's inky jet black, and silky straight, and other times it's positively Biblical, with wooly curls and salt-and-pepper coloring? It's amusingly disconcerting).
As for the supposedly "daring" subject matter of the various subplots, they weren't at all new to television in 1983; they only seemed fresh and cheeky because they were married to this kind of junk TV. Occasionally, these subplots are rendered with a bit of care and sensitivity, such as the story about the over-protected mute girl Dawn Jeffory and mime Parker Stevenson in Confrontations (I know, it sounds ridiculous), or gay Carol Lynley admitting her love for very nervous best friend, Barbara Parkins. And on other occasions, they are garishly grotesque or ridiculously facile, such as Passages, that comes complete with Jew Barnard Hughes tracking down his Nazi tormentor Jose Ferrer (at one point, Hughes dons the concentration camp outfit he saved...and it still fits), or another subplot from Confrontations, where evil white supremist Martin Landau terrorizes Scatman Crothers (why do lazy, disingenuous Hollywood writers exclusively show white males as the sole purveyors of bigotry and prejudice in America? Because that's the one group that ain't gonna write letters to the networks - that's why). The two most frequently-used plot devices in Arthur Hailey's Hotel seem to be freeloaders in the hotel, or scammers and thieves trying to rip-off the place, and their recycled reoccurrences become tiresome very quickly. Other overly familiar TV plots such as a questioning priest Dack Rambo enjoying a night of forbidden love with married Michelle Phillips, or poor old timers John McIntire and Jeannette Nolan burning up a stolen credit card (didn't they do that on The Love Boat?), or ugly duckling Diana Canova eventually finding love with her set-up date, mentally-challenged Ken Kercheval, or political assassins, or best-friends-turned-jewel thieves, or ex-wives with something to hide, permeate the plots of Arthur Hailey's Hotel, giving the entire affair a rather warmed-over feeling.
It doesn't help that the regular supporting characters are so anonymous and mundane, as well. Unless one was addressed by name, I had to keep checking my notes to remember the names of the married couple (be honest: I know you can name every character on The Love Boat, but I'll bet you'll have to go back to the top of my review and peek to do the same for the cast here). Nathan Cook, whom I enjoyed in The White Shadow, is frankly annoying as he essays Billy Griffin's tedious personal journey from ex-con with a disagreeable attitude, to head of hotel security with a disagreeable attitude. Perhaps the biggest disappointment is the replacement of Davis with Baxter. I remember there was quite a big deal made at the time prior to Arthur Hailey's Hotel, touting Davis as the star of a night-time soap. 1983 was still a time in television history where it was big, big news for a star of her caliber to sign on to a television show, so Davis coming aboard Arthur Hailey's Hotel sounded like a lock. And watching the pilot, you can tell that had she stayed with the show (after the pilot was filmed, she withdrew from the series, apparently due to illness, and Baxter was hurriedly cast), Arthur Hailey's Hotel would have been significantly different - at least in its scenes between the boss of the hotel and Peter. Davis brings just the right amount of intransient authority and yet strict fairness that makes the character memorable despite her relatively few scenes (the switch to sets - the pilot was actually shot at the magnificent Fairmont Hotel in S.F. - and that overblown ABC house-style lighting - isn't an improvement over the pilot, either). Not to take anything away from Baxter, whom I adore (her campy turn in The Ten Commandments is hands-down one of my all-time favorites), but her scenes with Brolin are noticeably lighter, sunnier - and that doesn't help alleviate the sense that Arthur Hailey's Hotel is at its core, a piffle.
Eventually, once you become accustomed to the rigid format that never changes, and the series' regular characters who hardly make a dent in one's growing ennui, the few genuine pleasures you can gather from Arthur Hailey's Hotel are from the incongruous casting and the ridiculous things these stars from our pop culture past are made to do. And those minor pleasures aren't something to be taken lightly; Arthur Hailey's Hotel needs all the help it can get to make it relevant viewing today. So for those of us who lived 1970s and 1980s television, the spectacles of Erin Moran singing (badly) Delta Dawn with Mel Torme, or Pernell Roberts and Shirley Jones in a hot tub, or Morgan Fairchild getting gang-raped (off-camera) by the kid from Ben and Burnt Offerings, or Peter Marshall forcing Heather Locklear into sex ("I just wish I didn't have to be so damned beautiful all the time!"), or Connie Stevens coldly informing Locklear, "You have to use men before they use you," or Robert Vaughn in full drag, or Robert Reed as a perverted child molester, or Charlene Tilton grotesquely trying to seduce Peter (remember, ladies: one finger crooked to your chin), or Vic Tayback talking to his dead wife, or Scott Baio doing a Sylvester Stallone imitation, or John Davidson as a surprisingly convincing sexual blackmailer, or Adrienne Barbeau as a heroin addict, or Liberace (he just has to show up), or little Tori Spelling plugging Dynasty, or McLean Stevenson desperately looking for someplace in the St. Gregory to slip-and-fall (as if his career didn't give him enough opportunities for that), or Steve Kanaly buying his son Lance Kerwin a hooker to pop his cherry, or a Hollywood Wives reunion, complete with Mary Crosby, Steve Forrest, and Robert Stack, or Larry Wilcox as Larry Can't-cox because of his too-low sperm count, or Englebert Humperdinck starting After the Lovin' and mercifully ending it, or Jan Smithers with Lou Gehrig's disease ("When the doctors told me I had Lou Gehrig's disease, I said that was impossible: I never even watch baseball on TV,"), or Bradford Dillman as a dangerous fruitcake, or Shelly Winters (god bless her) as Ma Barker-late here, or Sally Kellerman as a former porn star (we even get to hear audio of her most celebrated performance as husband Ted Shackelford swallows down his gorge) - those spectacles of insane 1980s television handily push Arthur Hailey's Hotel into the plus column for vintage TV fans.
Here are the 23 hour-long episodes of the six-disc set, Arthur Hailey's Hotel: The First Season, as described on the set's inside cover (for some strange reason, some big stars who appear in the episodes are not listed in this episode guide; I've included them for you). And as always with Paramount releases, a small, small warning is included on the back of the disc holder, indicating that these episodes may be edited from their original network versions.
DISC ONE
Pilot (9/21/83)
In the series opener, Peter McDermott, the charismatic General Manager of San Francisco's legendary St. Gregory Hotel, needs a new Executive Assistant. Boldly appearing on the scene is ambitious Christine Francis, who quickly devises an ingenious strategy to win the job. Meanwhile, Peter's vibrant staff finds the hotel and their hands full with the influx of guests.
Guest Stars: Alejandro Rey, Erin Moran, Mel Torme, Shirley Jones, Pernell Roberts, Morgan Fairchild.
Blackout (9/28/83)
Taking over the hotel reins from sister-in-law Laura Trent is stately Victoria Cabot, presiding from her penthouse suite. Christine is stalked by a secret admirer who has fashioned her his "Princess." A pregnant young woman shows up in the lobby with nowhere to turn - the staff cares for her, and now the search is on for the father.
Guest Stars: Stewart Granger, Tracy Nelson, Richard Hatch.
Choices (10/5/83)
A former cellmate of Billy's from his days as an ex-con checks into the St. Gregory, perhaps plotting a heist. Billy, determined to prove he's turned his life around, tracks him with a vengeance. The hotel hosts the Miss Golden Coast contest and an obsessed mother relentlessly pushes her daughter to win the crown.
Guest Stars: Connie Stevens, Heather Locklear, Peter Marshall, Robert Hooks.
DISC TWO
Charades (10/19/83)
The hotel pulls out all the stops to please a mystery man they believe to be a hotel/restaurant critic. A delegation from the Israeli ministry has the hotel on heightened alert amidst FBI warnings of an assassination. The assassin turns out to be a master of disguise - but his real target shocks everyone.
Guest Stars: Ron Ely, Nanette Fabray, Peggy Cass, Hermione Gingold, Dick Van Patten, Robert Vaugh.
Secrets (10/26/83)
A rumor is started throughout the hotel: the St. Gregory is about to be torn down. A husband and wife learn their young daughter has been molested. The little girl identifies the hotel babysitter as the abuser, and Peter must intervene to determine the real, disturbing truth.
Guest Stars: Dack Rambo, Michelle Phillips, Robert Reed, Leigh Taylor-Young, Leigh McCloskey.
Relative Losses (11/2/83)
A conniving intern schemes to undercut Christine. Complicating matters: the intern is Mrs. Cabot's niece. A U.S. Senator must choose between a run for the Presidency and the two women in his life - his wife and mistress.
Guest Stars: Charlene Tilton, Paul Burke, Hope Lange, Lynn Redgrave, Vic Tayback, Donna Pescow
Flashback (11/9/83)
It's Peter's birthday and he receives a big surprise: ex-wife Janet is back, newly sober, to rekindle the romance. An elderly couple have escaped the Sunset Acres old folks home to live it up at the St. Gregory - until it's discovered they have no way to pay the bill.
Guest Stars: Cathy Lee Crosby, Diana Canova, Ken Kercheval, Jeanette Nolan, John McIntire.
DISC THREE
Confrontations (11/16/83)
A surly guest and his menacing entourage are rude to everyone. It's soon clear why: he's the leader of an organization of bigots that has entered the hotel under false pretenses to stage their hate-filled convention.
Guest Stars: Martin Landau, Scatman Crothers, Abby Dalton, Parker Stevenson, Dawn Jeffory.
Faith, Hope, & Charity (11/23/83)
A mysterious shoplifter is plaguing the hotel's posh gift store. Peter and Billy believe it's Nick, the new parking valet. Two longtime friends have their relationship tested to the limits when one confesses her lover for the other.
Guest Stars: Scott Baio, Michael Constantine, Don Porter, Carol Lynley, Barbara Parkins, Elaine Joyce, DeAnna Robbins.
Deceptions (11/30/83)
A beautiful hotel employee returns from her Mexico vacation under the spell of a charmer she met on the trip, who's journeyed to the St. Gregory to continue the courtship. But it's something more sinister, and lucrative, he ultimately seeks.
Guest Stars: John Davidson, Jean Simmons, Elinor Donahue, James Haughton, Patricia Klous.
The Offer (12/7/83)
A powerful mogul and former rival of Mrs. Cabot now seeks to steal away Peter, offering the job of his dreams. Mark arranges a personal 25th anniversary serenade for a lucky couple by the legend himself, Liberace.
Guest Stars: Eleanor Parker, Donald O'Connor, Margaret O'Briaen, Liberace, Albert Hague, Arte Johnson, Diane Kay, Lorenzo Lamas.
DISC FOUR
Christmas (12/21/83)
The hotel is booked solid, the spectacular holiday tree lights the scene and Christine hires the perfect Santa. At the holiday party, Peter offers a toast to the hotel family and shares a kiss with Christine.
Guest Stars: Tori Spelling, Jane Wyatt,
Designs (12/28/83)
As a last-minute favor to Mrs. Cabot, Peter attends a snooty, high society event where he's instantly infatuated with Alison. She neglects to tell him she has a husband.
Guest Stars: Cristina Raines, Gary Collins, Monte Markham, Constance McCashin.
Reflections (1/4/84)
Peter becomes the obsession of a troubled young woman with two personalities: a timid, mousy introvert and a brash Southern belle. Each of them desires Peter; one of them vows to kill him before the other will have him.
Guest Stars: Kay Lenz, McLean Stevenson, Danielle Brisebois, Joanna Pettet, Karen Woncemore.
Tomorrows (1/11/84)
A modern Cinderella story: A handsome prince checks in, without a date to the next night's grand ball. While shopping for flowers at the hotel shop, he meets a beautiful mystery woman. He doesn't know that she is the overworked maid for a demanding employer, who summarily informs her it would be inappropriate for her to attend.
Guest Stars: Jon-Erik Hexum, Emma Sands, Adrienne Barbeau, Anne Jeffreys, Robert Sterling, George Lazenby.
DISC FIVE
Passages (1/18/84)
In the hotel lobby, a Holocaust survivor recognizes the one face he can never forget, a man whom he immediately identifies from the camps as the war criminal known as "the Butcher."
Guest Stars: Barnard Hughes, Jose Ferrer, Pamela Hensley, Ken Howard.
Mistaken Identities (2/1/84)
Christine attempts reverse psychology when a pair of secret pen pals go on a dinner date, only to discover they're co-workers who can't abide each other.
Guest Stars: Steve Kanaly, Tom Smothers, Carlene Watkins, Lance Kerwin.
The Wedding (2/22/84)
The St. Gregory takes stock for the wedding of a volatile young couple from two immensely wealthy families. Serious roadblocks loom when the groom's father is suddenly strapped for cash and the father of the bride is caught in an illicit affair.
Guest Stars: Mary Crosby, Boyd Gaines, Steve Forrest, Robert Stack, Vera Miles, Dina Merrill, Patricia McCormack.
Memories (2/29/84)
Christine is irresistibly drawn to hotel guest John White, who can't remember his own identity and believes he could be the prime suspect in a murderous jewelry store robbery.
Guest Stars: Roy Thinnes, Larry Wilcox, Cassie Yates, Rod McCary, Katherine Cannon.
DISC SIX
Encores (3/7/84)
Peter is stunned to receive an unannounced visit from a former flame, but even more taken aback when she tells him he's the father of her four-year-old son - and she wants him to raise the child.
Guest Stars: Engelbert Humperdinck, Jan Smithers, Bo Hopkins, Marilyn Hassett, Steven Keats.
Prisms (3/14/84)
Peter welcomes an inscrutable former mentor to the hotel, keeping careful watch as the witty raconteur has his eyes on the jewels of a world-renowned glamour star.
Guest Stars: Louis Jourdan, Eva Gabor, Markie Post, Don Galloway, Bradford Dillman, Morgan Brittany.
Trial (5/2/84)
A distraught widow and her two sons storm Mrs. Cabot's penthouse, seizing the hotel owner, Peter, and eventually Christine as hostages. With their unbalanced "Uncle Edgar" as judge, they put Mrs. Cabot on trial in the death of the woman's husband, who months before had fallen from the hotel scalfolding.
Guest Stars: Shelley Winters, Lew Ayers.
Lifelines (5/9/84)
A classy, enterprising Lauren Webb is virtually ensured the post of thriving Comstock Industries' new Vice President - until a sleazy adult film promoter from her past threatens both Lauren's career and her marriage to her husband.
Guest Stars: Howard Duff, Sally Kellerman, Ted Shackelford, Melissa Sue Anderson, Mitchell Ryan.
The DVDs

The Video
The full-screen, 1.33:1 transfers for Arthur Hailey's Hotel: The First Season do show some minor signs of wear-and-tear, particularly dirt specks and scratches that occasionally pop up. They're not too noticeable after awhile, but these aren't restored source materials. Color is quite good, though, and the picture is sharpish. Grain is apparent but not distracting, and no compression issues. Overall, a fair presentation.
The Audio
The Dolby Digital English mono audio track no doubt accurately reflects the original broadcast presentation (or at least how most of us heard it over our tiny TV speakers back then). All dialogue is cleanly heard, with hiss kept to a minimum. Close-captions are available.
The Extras
There are no extras for Arthur Hailey's Hotel: The First Season.
Final Comments
Only the truly hilarious and bizarre spectacles of mismatched stars to goofy, clichéd, obvious dramatic material make Arthur Hailey's Hotel: The First Season worth checking out for the vintage night-time soap fan. Otherwise, it's a curiously leaden, chilly first season, with sonombulent acting, flatly-written supporting characters, and a typically boring visual schematic. It's a "time-waster" relieved by the unending parade of embarrassments inflicted on the unsuspecting guest stars. I recommend, for those morbidly inclined, Arthur Hailey's Hotel: The First Season.
---
Paul Mavis is an internationally published film and television historian, a member of the Online Film Critics Society, and the author of The Espionage Filmography.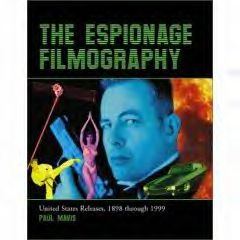 ---
C O N T E N T

---
V I D E O

---
A U D I O

---
E X T R A S

---
R E P L A Y

---
A D V I C E
Recommended
---
E - M A I L
this review to a friend
Sponsored Links
Sponsored Links