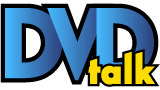 Torchwood: Children of Earth
List Price: $34.99 [Buy now and save at Amazon]
---
Warning:

 

This review
mentions events that take place
in the first two seasons of Torchwood. 
If you don't want anything spoiled, you
should skip down to the technical part of the review. 




 






The Series:






The third season of Torchwood was
handled a bit differently than the previous two.

 

Instead
of a full season of episodes, they
created a five-part miniseries that was shown on five consecutive
nights under the name

 

Torchwood:

style=""> 

Children of Earth.

 

The
experiment was a great success.

  

Not
only did the show pull in high enough
ratings to get renewed for the next year, but Children of
Earth is one of the best SF shows to be broadcast in a
long time.

 

Light years ahead of the
first season's episodes in terms of quality, this story is suspenseful,
intriguing, and exciting.

 






 





style="width: 400px; height: 200px;" alt=""

src="http://www.dvdtalk.com/reviews/images/reviews/81/1249596906_1.jpg">




Series Background:




 




When PC Gwen Cooper (Eve Myles) is taken off a murder
investigation at the order of the mysterious organization Torchwood,
she starts
looking into the just who and what they are. 
What she discovers is an organization that is "outside the
government, beyond the police."  They're charged with finding
alien
technology and exploring its uses along with handling any
extraterrestrial
baddies who might happen to show up.  The group is lead by
Captain
Jack Harkness (John Barrowman), a mysterious man who can not die. 
Impressed that Gwen was able to not only track down and infiltrate
their
headquarters but also that she's handy in an investigation, she's
invited to
join the group and now spends her days (and nights) tracking down
aliens.




 




Children of Earth:




 




After the traumatic events at the end of season two, the
Torchwood group is down to three people: 
Jack, Gwen, and Jack's lover Ianto Jones (Gareth David-Lloyd).

style=""> 

That's too bad, because they could use some
help.

 

One morning at 8:30 am GMT children
stop what they're doing, stand still, and start repeating "We are
coming."

 

Not a few children, or even a
lot, but every
child on the planet.




 





style="width: 400px; height: 266px;" alt=""

src="http://www.dvdtalk.com/reviews/images/reviews/81/1249596807_3.jpg">




When it happens a second time at around noon, this time the
message is "we are coming back," people start to panic. 
The government isn't sure what to do, but one
diligent civil servant sees a connection between these events and
something
that happened in 1965.

 

Back over 40
years ago the government did come in contact with an alien species and
at that
time they gave them a 'present'; 12 children.




 




The children were orphans so no one missed them, but now
that the aliens appear to be returning evidence of the old operation
has to be
destroyed.

 

That means killing anyone who
was remotely involved back in 1965:

 

a driver, a
couple of aides, and Capt. Jack Harkness.




 




The government realizes that it won't be easy to kill Jack;
they know he can't die.

 

So they set up
an elaborate ruse to take care of him once and for all and to get rid
of the
rest of Torchwood at the same time. 
After shooting him dead, soldiers implant a powerful bomb into
his
chest.

  

Returning to Torchwood, Jack
discovers the bomb just in time to let Ianto and Gwen escape, but the
bomb
detonates taking their whole headquarters with it.




 





style="width: 400px; height: 266px;" alt=""

src="http://www.dvdtalk.com/reviews/images/reviews/81/1249596807_2.jpg">




Now on the run for their lives, Gwen and Ianto are forced
into hiding.

 

They need to see if Jack is
still alive, find out why the government is trying to kill them, and
discover
just what the aliens want, and how to stop them from taking control of
the
children of Earth.




 




Torchwood really found its voice in the second season, and
this series just builds upon that.

 

This
was an incredibly good story that keeps viewers on the edge of their
seats for
most of the running time.

 

It starts off
with an interesting mystery about what actually happened in 1965 and
adds a lot
of excitement and adventure.

 

With the
surviving members of Torchwood on the run for their lives, there's a
good
amount of suspense, but this series also fills in a good amount of
background
story.

 

We get to meet Ianto's sister and
family as well as someone who is very dear to Jack, although she has no
interest in seeing him.

 

This personal
touch gives the story a lot of heart, and there are several emotional
scenes in
that work really well.




 




One of the great things about the series is that they
illustrate how dangerous it is to be a member of Torchwood by killing
off main
characters.

 

They did it in the first two
seasons, and knowing that a character could die at any moment gives the
show
more impact than most series have. 
Imagine Star Trek if Bones,
Sulu, and Scotty died over the course of the show.  
This story puts all of the characters in
mortal danger at one time or another and that builds the tension nicely.




 





style="width: 400px; height: 200px;" alt=""

src="http://www.dvdtalk.com/reviews/images/reviews/81/1249597106_1.jpg">




The writers were also able to pace the series well, with
revelations about the aliens and the past coming at regular intervals.

style=""> 

What's more is that each surprise tops the one
that came before.

 

The shock of what the
aliens want is only topped by why they want what they do.




 




The only real critique I have of the series is the
ending.

 

While it works very well, much
better than I imagined it would while watching the show, there was a
bit too
much techno-babble that made part of the resolution feel like a deus ex
machina-type ending.

 

Not quite as bad as
"quick, reverse the neutron flow to the core!" but along those lines.

style=""> 

This is only a mild criticism though, since
the emotional impact of the ending is so great that any other
conclusion would
have been inferior.

  






 






The Blu-ray Disc:






---



All 5 episodes that comprise the third season/mini-series come on four
Blu-ray
discs.  These arrive in a nice book with one disc on each
page.  The
book is housed in an illustrated slipcase.



Audio:



The show comes with a DTS-HD 5.1 mix that is very good.  The
surrounds are
used to good effect throughout the show, not just during the action
scenes.  When they're in "the hub" the sound of falling water
can be heard from the rears, and in one episode people are leaving a
room when
music starts behind them.  Viewers can hear the music from the
back of the
room just as they turn around.  It's a simple effect but it works
wonderfully.  The infrequent battle scenes have a good amount of
bass and
while it won't give your subwoofer a work out like the latest w:st="on">Hollywood
action flick, the show has a good lower end.  The dialog is clear
and
clean and even though many people talk with British accents, it's never
hard to
understand what is being said.



Video:



The 1.78:1 VC-1 image is only encoded at 1080i, but the picture still
looks
good.  While it has more detail and finer lines than the DVD
version of
the series, there are still a couple of areas where the show (which was
recorded in HD) falls a bit.  The aerial shots of w:st="on">Cardiff at night
are unusually soft with the
lights being very diffuse.  The daytime images don't have this
problem so
it may have been intentional though I can't imagine why.  There is
some
digital noise in dark areas, but this is minor, and banding was a small
problem
in a few places.  




 




Aside from those defects the image was clean and the level
of detail was very good.  The skin tones were accurate and the
colors were
nice and solid.  While this isn't a reference level set, it still
looks
fine.



Extras:



The extras are pretty sparse this time around. 
The only bonus item is Torchwood: 
Confidential, a half-hour making-of featurette. 
They talk with the writers, director, crew
and cast and discuss how some of the scenes were shot and explore what
it was
like behind the scenes.

 

It was good, but
I couldn't help wish that it was a bit longer.




Final Thoughts:




This mini-series really hits on all cylinders.

 

The
plot was excellent, the background
revelations about the characters gave the show an emotional touch that
most SF is
lacking, and actors are fully into their characters. 
I thought the first season of Torchwood was
mediocre at best, but really enjoyed the second.

 

This
mini-series is the best thing yet.

 

The
lack of extras is the only thing that
keeps it from a higher rating.

 

style="font-weight: bold;">Highly
Recommended.

 

   






 






Note:  The images in this review do not come from the Blu-ray
discs and
are not representitive of the picture quality of this set.
---
C O N T E N T

---
V I D E O

---
A U D I O

---
E X T R A S

---
R E P L A Y

---
A D V I C E
Highly Recommended
---
E - M A I L
this review to a friend
Sponsored Links
Sponsored Links