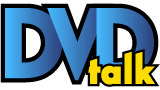 Class (Entre les murs), The
List Price: $28.96 [Buy now and save at Amazon]
---
"If your words are less important than silence, keep quiet."

The Movie

For reasons I can't explain, I elected to take Latin in high school. I've always found it particularly hard to master foreign languages, so I probably thought it made sense to study something I didn't really have to speak. Four years later, I had "earned" straight As--and didn't learn a damn thing. The memory of reciting noun declensions and conjugating verbs (pluperfect? huh?!) still haunts me to this day (amo, amas, amat...aghh!).

Even more remarkable was that I managed to survive one scary semester of Latin in college, thereby reducing my foreign language requirement from three semesters. It was the single most terrifying class I ever took in my life, and I still have nightmares about failing it (a dream as prevalent as the one where I show up naked in class). How did I do it? I lucked out because our professor had mercy (pity?) on us, giving us a large selection of passages in advance--and telling us he would pick a handful that we would have to translate for the final. So (pardon my French) I memorized the shit out of them all in a disgusting display of caffeine-induced all-nighters. It was a staggering amount of studying that allowed the translations to robotically flow out of my pen without any sense of actual understanding or achievement, but I didn't care.

And that's not the only class that had a minimal impact on me. In fact, I have little recollection of most college classes. My time was better spent at the daily student newspaper as a writer and editor, a de facto full-time job that consumed all of my time. That experience was far better at preparing me for the "real world" than any classroom. What does that say about formalized education? Not a lot...and the institution isn't looking much better in The Class (Entre les murs), winner of the Golden Palm at the Cannes Film Festival and an Oscar nominee for Best Foreign Language Film (an honor it won at the Independent Spirit Awards).

It's based on a semi-autobiographical book by François Bégaudeau, who was a literature teacher in an inner city middle school in Paris. He adapted the work with director Laurent Cantet (and Robin Campillo), and stars in the film as French teacher François Marin. Shot documentary style, The Class is aided by the unaffected performances of its first-time actors, including Bégaudeau and the young actors who play his diverse group of students. For the majority of the film, there's no discernable story arc--we're just watching the difficult days unfold at the school.

The rambunctious kids don't seem to be concerned with any lesson plan, and are easily distracted by technology and each other. They are also distrustful of the faculty's motives: "Everyone has to stand," advises the principal when a student won't get out of his chair. "It's a way of greeting an adult...it doesn't mean submission or humiliation." Often loud and obnoxious, the kids sometimes appear to enjoy being difficult just for sport--a habit that makes life challenging for the teachers, who have a mental checklist of who's naughty and who's nice. The faculty is advised to adopt courage at the beginning of the year, but some teachers soon start to crack under the pressure: "I'm sick of these clowns," says one. "They're nothing, they know nothing. They look right through you when you teach them. They're so basic, so insincere...always looking for trouble."

But François is more understanding; he bends the rules a little, tries to stress being respectful and takes a tough-love approach (which sometimes may go too far) in the hope that it will spark some interest. François likes to push their buttons when he thinks they can do better: "You can't focus for more than 20 seconds, like 3-year-olds," he admonishes as they grumble about a grammar lesson they see as pointless and unimportant in the real world. "If I cut you some slack, you'll never get anywhere!"

It's a tactic that doesn't always work on his combative students--he clashes with Khoumba (standout Rachel Regulier), who feels like she's being singled out and picked on ("You've got it in for me"). Other personalities that start to shine through the crowd are Esmerelda (Esmeralda Ouertani), who proves to be smarter than she lets on; Wei (Wei Huang), a good student who is tired of his classmates being rowdy; Carl (Carl Nanor), who joins the class mid-year after a conflict; and Souleymane (Franck Keïta), who constantly finds himself in trouble.

François hopes that a new assignment--having the students write self-portraits--will ignite a spark under the disillusioned kids. "It's funny; you don't think your lives are interesting...why is it so difficult for you to talk about your lives?" But the students feel that Mr. Marin can't understand their struggles, doubting his intentions and questioning some of his teaching tactics ("You always use whitey names...honky names!").

The majority of the film is filled with fascinating sequences that grab you with their honesty and tension, moments where we realize there is a lot more to these kids than meets the eye. There's a depth and drama to these conversations and arguments, which are a lot more engaging than they might first appear. In addition to debates about the usefulness of the imperfect indicative ("Start by mastering it, then you can call its use into question"), a conversation about the value of personal experiences in growing as a person is brought on by a beautifully appropriate passage from The Diary of Anne Frank ("I'm known as a bundle of contradictions..."), the film's most poetic sequences. I was also moved by an emotional essay from Khoumba and a sequence where Mr. Marin holds parent conferences ("Why don't you try to push the better students a little harder?"). There's also plenty of humor, too (although Austrians might beg to differ).

While at first you feel the teachers' frustration, you start to see the other side and realize there aren't any easy answers to the complex educational issues raised in the film. Many are debated in teacher meetings, including an argument about the effectiveness of discipline and praise. I found myself becoming engrossed in these conversations, which raise so many important issues that don't have easy answers. Things were going so well, but a development in the second half ruins an otherwise perfect effort. It's an unnecessarily subplot that feels out of character for the rest of the film, and I'm stunned at its inclusion--The Class could have easily traveled the same path through a different route.

The first hint that something odd is in the works comes during a teacher meeting where the faculty discusses the students and their grades in sometimes brutally honest fashion. The camera keeps cutting to a shot of two students laughing and sitting in the room, which I instantly found odd. Surely this couldn't happen...students wouldn't be allowed to attend what should be a private, confidential meeting where their peers are being criticized so harshly, right?

The idea was so ridiculous, I was convinced one of two things were at work: two scenes were being intercut, or it was a dream sequence with some weird French twist that was lost on my American mind. But no--the two students are "class reps" that get to sit in on these proceedings (?!), leading to an incident that feels far too theatrical for this otherwise subdued film. Mr. Marin does something that feels so out of character, it partially ruins the rest of the story. While a disciplinary hearing raises some interesting food for thought, it also points out the film's earlier error: someone in the hearing objects at a conflict of interest with one of the participants (making it all the more difficult for me to accept that students would be allowed to sit on such a candid teacher meeting).

Additionally, the film becomes more about one student and the others become lost. A powerful arc with Khoumba disappears, and you're left wanting more with everyone else. I also wish the film gave more attention to some of the supporting students, who supply some of the more memorable moments. (I was once a quiet student in a rowdy classroom, and know how frustrating it is to get lost in the antics of flashy classmates.)

But The Class recovers, and one final exchange between Mr. Marin and a shy student is a powerful exclamation point. Even with the film's odd misstep, it's still a stimulating work that makes you think about the current state of the educational system (of which I am certainly no expert) and makes you care about its characters. The performances are all solid--especially the likeable Bégaudeau, who could easily have an acting career if he so desired. I'm also surprised that even with the cultural differences, the basic themes and problems raised here apply to the American education system. (Although I'm certain that in the United States, a teacher wouldn't entertain a discussion about his or her sexuality for even a second.)

At its core, The Class is a film about compassion, respect and patience, and it gives you hope that it's possible to help seemingly disadvantaged and disillusioned kids find their passion and run with it. The film's most powerful moment is etched in the face of Souleymane, who is reduced to silence and a smile when he realizes that his teacher's encouragement is genuine. It's a lesson that not only stays with the student, but with us as well.
"We're not settling scores...we want to improve things."

The DVD

Video:

The 2.35:1 anamorphic transfer gets the job done; in keeping with the documentary feel, the picture looks raw and realistic and doesn't have rich colors or super sharp lines--there's a dull pallor that lingers over most of the film. The subtitles were a little too jagged for my tastes, but that's a minor quibble.

Audio:

The 3-channel French track (also available in English LCR discrete surround and Spanish Dolby surround) is an interesting choice for a film with so much background noise. The Class could use a little more separation to help the lead dialogue pop out a little more. But it's not bad, just busy. Subtitles come in English and Spanish.

Extras:

The best offering here is the behind-the-scenes Making of The Class (41:15, full frame). It features musings from director Laurent Cantet and writer/actor François Bégaudeau interspersed with raw footage of the cast at work. A bulk of the feature focuses on the improv session with the young actors, who helped shape their characters and the script (the adult performers didn't rely quite as much on improv). It's fascinating to watch the process, and you'll gain a new appreciation for the film's authenticity--an admirable achievement.

Cantet notes that they started with two cameras--one on the teacher, one on whatever student he was interacting with--but soon added a third roving camera to follow the more spontaneous moments. The director notes that the improv approach was risky, but the after all was said and done the film closely resembled the book (thanks in part to the wise work of the young actors). He wanted to explore social pressure and, above all, show students "in the process of thinking through what they're doing--what we're doing here, seated in these chairs. And a great number of scenes that we shot revolve around this. What interested me were precisely those moments of vagueness, where most intellectual thoughts come through. And we see, I think, this intelligence in the process of developing." Bégaudeau talks about adapting his book, and the extra ends with the cast and crew's successful trip to the Cannes Film Festival.

The duo also provides commentary on two scenes: "The Imperfect of the Subjunctive" (15:00) and "The Courtyard Dispute" (8:16). This isn't real-time audio commentary; it starts that way, but the footage frequently cuts to a video clip of the two men pausing and watching the film, sharing their thoughts on the script development and the work of the young cast. The two offer some interesting thoughts, criticisms and questions (including one about the sexuality discussion that I also wondered about). The film's theatrical trailer and trailers for other films complete the package.

Final Thoughts:

Are the flaws in the education system the result of troubled, insensitive kids or disillusioned, insincere adults? Is it even fair to make those assumptions? This French film tries to uncover the difficult answers by looking at a year in the life of an inner city class and its teacher. Filled with engrossing issues, arguments and conversations, it's a stimulating watch that is surprisingly universal in its relevance. Even with a misguided second-half trajectory that unnecessarily forces cinematic tension and feels out of place with the rest of the film, The Class still comes Highly Recommended.
---
C O N T E N T

---
V I D E O

---
A U D I O

---
E X T R A S

---
R E P L A Y

---
A D V I C E
Highly Recommended
---
E - M A I L
this review to a friend
Sponsored Links
Sponsored Links