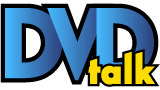 HBO // Unrated // July 28, 2009
List Price: $24.98 [Buy now and save at Amazon]
---
"What scares me is not the not knowing, but when will that time come where I step over and I don't come back?"



The Collection

It was inevitable, but I wasn't sure exactly when it would happen. The answer came soon enough, about 30 minutes into The Alzheimer's Project. That's how long I lasted before the tears started flowing at a rate I couldn't control, a frequent occurrence during my journey through this three-disc set. Made up of four documentaries that appeared on HBO as part of an initiative with the National Institute on Aging to help change the way people think of Alzheimer's--a progressive brain disorder that slowly destroys memory and thinking skills--this set is never easy to watch, but everyone should.


A mix of emotional stories and educational material, Project is often brutal, unforgiving and devastating--yet necessary. It provides an unflinching look at an awful affliction in the hope of generating more understanding and help chip away at the fear associated with the disease. The first half of this set is the most difficult to experience--Disc 1 is comprised of three documentaries that get us up close and personal with people dealing with the Alzheimer's, including carriers and their loved ones. It provides the set's most potent material.


It's also important to note that, despite the initiative's admirable goal, this collection is just as valuable to people unaffected by Alzheimer's. I was constantly struck at how many memories these films jogged and how many fears they touched upon, and I haven't had Alzheimer's (officially) in my life. The death of my mother to cancer, the death of my grandmother to something resembling Alzheimer's, the fear of living an unimportant life, the fear of dying alone, the importance of filling your life with positive energy and communication--all of these intense thoughts were triggered here, making this set must-see material.


Disc 2 and Disc 3 (a collection of bonus material) shift gears to science and technology, providing a look at advances that may pave the way for medical breakthroughs. Like the rest of the set, it provides facts and tries to clear up misconceptions. Here's a look at the films...


The Documentaries


The Memory Loss Tapes (82 minutes)


---


Broken into seven sections that give us brief glimpses into the lives of people dealing with Alzheimer's at various stages, this is the collection's toughest watch. The camera follows the struggles of patients and their loved ones, with all of them sharing their stories and fears. We start with Bessie Knapmiller, an 87-year-old woman in a small Wisconsin town. She was diagnosed two months prior to filming, and has started to acknowledge small cracks forming in her memory. She's forgetting names and has to repeatedly read recipes when she cooks. When she meets a memory tester, she can't think of the word "calculator", one of many devastating testing session we see throughout these films. But Bessie recognizes the problem and is aware of her lapses in memory; it's the fear of what's next that scares her.


That's just the start of the emotional onslaught you're about to experience. Two more subjects are still aware of what's happening, but that doesn't make their segments any easier to stomach: 82-year-old Fannie Davis fails a driving test and struggles with her loss of independence, while 63-year-old Joe Potocny keeps a blog of his experiences and worries about the day where he "steps over" and doesn't come back. He's two years into his diagnosis and knows things are getting worse--leading to some of this collection's most gut-wrenching material: "I told Lynn and the kids, when it gets to the point to where I feel that I'm stepping over the line, going to become totally a different person, that they will all be given a hug and a kiss and said goodbye to. And I will leave, and I will take care of it. It will be over, said and done."


Just typing that quote causes tears to well up in my eyes, just like they did upon my first watch (something that happened soon afterward when he read Blog entry #70). Trying to understand what these people are going through--that loss of identity--is virtually impossible to truly comprehend, and the prospect of facing your own mortality (regardless of the reason) fills every second of this series. The rest of the subjects presented here have already made the jump to the other side: 75-year-old Yolanda Santomartino has started to see things and doesn't recognize her son. Her life in the care facility is filled with torment--something she acknowledges ("This is no life...") in brief moments of lucidity that creep through, another recurring theme with most of the subjects in the series.


The segment with 81-year-old Woody Geist--diagnosed 14 years ago and living in a Rochester, Michigan facility--manages to provide some encouragement despite the circumstances. Woody still seems to have a sense of humor: "Wait for you?" he tells a friend during one of his walks through the center. "I don't know where I'm going!" The whistling Willy also finds happiness in music and singing--passions that have stuck with him since childhood--and in the companionship of his facility "wife" Kathy, who he has developed a bond with. Willy's trip outside the facility--orchestrated by his real wife and daughter--put a smile on my face.


The final two subjects bring us back to the harsher reality, and both segments give us a hint at the struggles faced by caregivers. Josephine Mickow, a 77-year-old diagnosed five years before filming (one of the many things I learned was that people don't progress/deteriorate at the same rate), spends most of her days wandering around the yard of her daughter's home, which has been fenced in to help prevent accidents. Josephine likes to paint, giving her daughter glimmers that "she's still there." But the toll on both of their lives has been heavy: "I never had children, so I almost feel like I've gained motherhood somehow. And sometimes she does call me mom. So much of her isn't there, but there's still a lot of her there, too."


The final segment--focusing on 79-year-old Cliff Holman, six years into his diagnosis--is almost too much to take. Cliff is cared for by his loving wife Anne, who tells us about his life as an entertainer on the children's show Cousin Cliff's Clubhouse. "He just kind of tunes out sometimes. He will look toward me, but I can tell he's not seeing me. It's like a glass stare," says his wife, who shares the guilt she feels at wanting him to be around as long as possible for her sake. "How selfish of me." Their moving story caps off an unforgettable 82 minutes that are guaranteed to stay with you--and hopefully prompt you to recognize and experience the truly important things in life.


Caregivers (47 minutes)


---


Similar to The Memory Loss Tapes, this segment follows the struggles of five families coping with Alzheimer's but shifts its focus to the caregivers--resulting in a watch that is equally enlightening but no easier to sit through. Chuck, a 53-year-old with a rare genetic mutation that resulted in early-onset Alzheimer's, was a caregiver for his mom. He shows us a family portrait of 14 people--12 of who have been afflicted with Alzheimer's, including himself. He is now cared for by ex-wife Marianne, who shares her desire to make him feel like his life still matters. Both talk about the importance of living in the moment and finding joy in the simple things.


Next we meet Jude, who has been a caregiver for her life partner Daphne the last six years. We see her in a support group, where she talks about the loss of companionship and the continued denial she experiences whenever something slightly positive in Daphne's prognosis gets her hopes up. We also see son Mike caring for his 82-year-old father Nacho, who he has finally checked into a facility. Mike talks about the toll the sickness took on his own life, and the process of recognizing when he needed help ("You're no good to them sick"). Mike has to hire someone at $100 a night to keep an eye on Nacho, who constantly gets up from his sleep and wanders through the facility. "When you don't see him every day, I think some of the changes affect you a little bit more."


Jackie Harrell then pays a visit to her husband Marvine in a facility, where she also tries to help the fellow patients who are struggling with the disease; the scene where she feeds her husband while another patient cries as she acknowledges her deteriorating state is unforgettable. "Even in the end stage, you can make them feel good about themselves," says Jackie. The last segment introduces us to Terry McKenna, who now volunteers at a center in California following the death of his wife. He talks about his new mission--and how vital it is to truly love someone if you're going to be their caregiver.


This is the perfect companion piece to The Memory Loss Tapes; it feels like a natural extension of the set's signature piece. There's no forced narrative, just the honest truth captured in words and pictures. I left both pieces wanting to know more about the lives and stories of these people--and that's the sign of a truly successful documentary.


Grandpa, Do You Know Who I Am? with Maria Shriver (29 minutes)


---


I will never forget the last time I saw my grandmother. It was at a nursing home outside Chicago--she sat in a chair in her sparse room, a blank stare and lack of recognition telling me that while her body was still alive, her mind was long gone. It was a trip my family only made once a year those final two years, making it even more difficult to take. If cameras had been there, the scene would look almost identical to a visit two young sisters pay to their grandmother in this short film.


The overall theme here is one of encouragement, and you may be surprised at how much you can learn from "kids". Hosted by Maria Shriver, this shorter segment interviews children who have grandparents with Alzheimer's--and also shows some of their interactions. While at first I thought the piece was aimed at younger viewers, I was quickly corrected--it's clear that the lessons imparted here are valuable to people of any age. "So much of how I've learned to deal with my dad has come from watching my children, my nieces and nephews...their joy and they way they engage, the way they're right in the moment, the way they conduct the conversations. I often follow the lead of my own children in dealing with my dad," says Shriver, who also shares a memorable, touching story about the moment she learned to never correct her father again.


She also imparts a handful of "lessons" meant to make the struggle easier for loved ones (there are no silly questions, just go with the flow, it's okay to be afraid, sometimes it's the disease talking, you can be the keeper of memories). These are all given practical application through the shared experiences of the various kids--and I dare you to find a group of braver, smarter, cooler children. This is one strong group of young adults, and I was continually amazed at their honesty, poise and maturity. One young girl is shown dealing with the mood swings of her grandmother, while another teenager decides to make her own documentary about her grandmother--who shows signs of recognition when she shares an affectionate moment with her husband.


Momentum in Science, Part 1 (51 minutes) and Part 2 (67 minutes)


---


The second disc switches gears to a science and technology focus in an effort to uncover the causes of Alzheimer's--and where the potential cures may lie. It's a race given more immediacy with the retirement of the Baby Boomer generation looming in 2011. This segment--featuring 25 scientists and physicians from across the country--takes more of an educational stance. While the emotional impact isn't quite as staggering as the rest of the documentaries, snippets of personal stories still creep in (hearing a daughter share "In a lot of ways, I feel like I've already lost my mother" as her mother walks behind her is tough).


While the inclusion of personal stories helps, the material is still strong and never feels dry. After the introduction talks about the disease's discovery and a section covers the diagnosing of memory loss (which never gets easier to watch), the documentary is broken into chapters. Here's a rundown:


1. Plaques and Tangles and 2. Beta-Amyloid introduce us to the brain functions and a toxic plaque protein at the center of the mystery.

3. The Autopsy: Bringing Brain Tissue to Research talks about the importance of freezing brains from dead patients as soon as possible to prevent the chemistry from changing (squeamish viewers may not enjoy this section) .

4. The Code that Starts the Disease looks at genetics and studies for susceptibility genes that indicate early-onset carriers.

5. The Role of Insulin: How Alzheimer's is a Disease of the Entire Body talks about insulin and glucose, and the potential benefits to having a more active and healthy lifestyle, points expanded upon in...

6. Inflammation, the Immune System and Alzheimer's

7. The Cardiovascular Connection

8. Vascular Disease and Alzheimer's looks at the two most common abnormalities seen after death.

9. Seeing Amyloid in the Living Brain: The Invention of Pittsburgh Compound 3 is one of the more heartbreaking installments, covering the plight of six siblings (five of them showing early-onset signs) as they try to help with research.


10. Imaging the Earliest Signs of Memory Loss notes that until recently, Alzheimer's was relatively invisible to technology; it covers how we save new information in the brain.

11. The Failing Hippocampus: Reading the Warning Signs expands on Chapter 10

12. Beta-Amyloid and Memory Failure looks at brainwave activity.

13. The Religious Orders Study: Understanding Cognitive Reserve looks at one study that maps lifestyle information to what's under the microscope.

14. Healthy Aging talks about the importance of understanding what distinguishes successful brain aging and the hope of manipulating it.

15. Exercise and Memory explores a mouse model that shows promise.

16. The Road to Drug Recovery follows one clinical trail and offers hope for the future.


The DVD


Video:

All of the documentaries are presented in anamorphic widescreen. The Memory Loss Tapes and Caregivers aren't quite as sharp and crisp as the more professionally produced pieces, but overall this is a top-notch transfer that never intrudes on the powerful stories.


Audio:

The 2.0 track is also solid, very crisp and clear (sometimes too clear, as we hear so much of the ache and pain from patients during scenes set in busy care facilities). Subtitles are presented in English and Spanish.


Extras:

All of the bonus material comes on the third disc. The Supplementary Series expands upon what we learned in Momentum in Science, once again utilizing a wide range of sources and focusing on science and technology. There's some repetition of information (and in some small cases, of video; think of some sequences as extended scenes), but you still get far more new information. Here's a rundown (note that running times are actually about 90 seconds less--each segment has the same intro):


1. Understanding and Attacking Alzheimer's (10:35) explores what is thought to be one of the principal causes of cognitive decline in Alzheimer's disease--the toxic beta-amyloid protein. It also looks at an experimental therapy on the front lines of research that is attempting to use the body's own immune system to fight the disease.

2. How Far We have Come in Alzheimer's Research (13:23) covers how far we have come since the disease's discovery nearly a century ago--and from just 30 years ago, when these symptoms were categorized as senility.

3. Identifying Mild Cognitive Impairment (18:52) takes us to the Mayo clinic, where the doctor of former President Reagan evaluates two patients who struggle to understand the earliest signs of cognitive impairment. This film highlights the importance of distinguishing among the various dementias that can occur with aging. For me, this was the most engaging and moving supplement, in strong art due to the increased emotional element from the two case studies.


4. The Role of genetics in Alzheimer's (12:35) has two international leaders addressing common questions as they explain the role of genetics in drug development.

5. Advances in Brain Imaging (11:25) covers new imaging techniques and explains how these innovations have aided in the cause to improve diagnosis and drug development.

6. Looking into the Future of Alzheimer's (8:48) features Dr. Richard Hodes, the director of the National Institute on Aging. The engaging speaker helps draw you in and offers a perspective on the growing urgency of research as the population ages--and the broader implications of the disease in society if effective treatments are not found.


7. The Connection Between Insulin and Alzheimer's (20:05) talks about the connection between the disease and diabetes. The film explores the role insulin plays in the brain and how unhealthy insulin levels may be eminently treatable by modifying diet and exercise.

8. Inflammation, The Immune System, and Alzheimer's (27:35) explores two other possible contributing factors.

9. The Benefit of Diet and Exercise in Alzheimer's (14:56) puts hard science behind the tried-and-true advice to eat well and exercise regularly; includes some interesting (non-harmful) studies with beagles, who showed encouraging behavior after being placed on the same antioxidant-rich diet for three straight years.


10. Cognitive Reserve: What the Religious Orders Study is Revealing About Alzheimer's (20:13) takes us to the Sisters of the Blessed Virgin Mary in Dubuque, Iowa, where we learn about a case study where scientists explore the idea of cognitive reserve, how it relates to Alzheimer's and the personality traits that may play a role in preserving brain function. This is another segment that benefits from the emotional element.

11. Searching for an Alzheimer's Cure: The Story of Flurizan (29:29) gives a behind-the-scenes look at the largest Alzheimer's drug trial to date, what the results were and what it means for the field.

12. The Pulse of Drug Development (13:57) features the director of the Alzheimer's Disease Cooperative Study (supported by the National Institute on Aging) answering questions about the progress being made in drug development, the benefits of participating in clinical trials and the research being done on herbal remedies.


Final Thoughts:

Whether you've dealt with the devastation of Alzheimer's or not, this three-disc set of compelling documentaries is essential viewing. This not only speaks to anyone affected by the disease, it also imparts universal lessons that apply to so many other struggles--regardless of what they're called--that we face in life. Striking a balance between immensely emotional stories shared by brave people and educational pieces that offer enlightenment and hope, this is an often brutal watch that demands your attention and compassion. Highly Recommended.
---
C O N T E N T

---
V I D E O

---
A U D I O

---
E X T R A S

---
R E P L A Y

---
A D V I C E
Highly Recommended
---
E - M A I L
this review to a friend
Sponsored Links
Sponsored Links