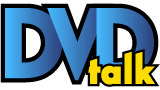 CSI: Crime Scene Investigation - The Ninth Season
List Price: $89.99 [Buy now and save at Amazon]
---
Gil Grissom, we hardly knew you - at least on Blu-ray, where CBS/Paramount have opted to leapfrog ahead, releasing The Ninth Season - CSI: Crime Scene Investigation, less than four months after debuting the show's First Season to Blu-ray - the first and until now only CSI show available in the format. The decision to jump ahead so many seasons makes economic sense, what with the ninth season shows having finished airing this past May, itself timed to coincide with the First Season Blu-ray release.



As a relative neophyte in all things CSI, I was a bit concerned the leap ahead might be jarring - after all, in the space of half a season, the show loses three of its original characters, including its longtime star. But, happily, early ninth season episodes quite nicely reference shows and characters from way back in its first year, while the departure of Gil Grissom (series star William Petersen) doesn't occur until about halfway through the ninth season, allowing the character to ease out leisurely while gradually introducing his replacement, Dr. Ray Langston (Laurence Fishburne). Moreover, another former regular, Sara Siddle (Jorja Fox), for years billed third after Petersen and Marg Helgenberger (as CSI Catherine Willows), comes back to the series for three guest appearances and whose character is discussed in other shows.



As with CBS/Paramount's Blu-ray of the first season, The Ninth Season is a real knockout. The 16:9 high-def transfers are outstanding and the disc is packed with entertaining, worthwhile extra features. Where oftentimes labels madly seem to be shoveling supplements onto discs without much thought, in this case - from the easy-to-navigate menu screens to the intelligent selection and organization of the extras, it's obvious a lot of thought went into the production of this set. I pegged the first season set as "one of the best TV releases this year." This is at least as good, maybe even slightly better.  


 



For the uninitiated, CSI: Crime Scene Investigation is a crime drama/mystery series set in Las Vegas, with most episodes divided between several concurrent, often bizarre fatal crime scenes, with their very strangeness often functioning as the sting in the pre-credits teaser. The work is divided among the CSI lab's night shift personnel, including (in early episodes) eccentric intellectual supervisor Dr. Gil Grissom (William Petersen) and later middle-aged newbie Dr. Ray Langston (Fishburne); gutsy Catherine Willows (Marg Helgenberger), a former exotic dancer and single-mom to a teenage daughter; Nick Stokes (George Eads), the thoughtful ex-frat boy and university baseball player; and Capt. Jim Brass (Paul Guilfoyle), of the LVPD's homicide division who acts as liaison to the CSIers. Regulars since season one but given more prominence here are CSI Greg Sanders (Eric Szmanda), the former DNA technician; and pathologist Al Robbins, M.E. (Robert David Hall). Trace technician David Hodges (Wallace Langham), a character since season three, also appears, as does one new addition, Riley Adams (Lauren Lee Smith), a sassy CSI in her twenties.


That last character, cocky, jaded, and gratingly sardonic, is one of season nine's few missteps. It's not clear whether Smith quit the show or if the producers decided to get rid of her character, but she's gone by the end of the season at no great loss. She was the kind of shallow, abrasive, and annoyingly acerbic 20-something that populates a million other shows, something CSI can live without, especially with its history of strong three-dimensional women played by Fox, Helgenberger, and others.


Season nine (2008-2009) premieres with the death of troubled CSI Warrick Brown (Gary Dourdan, a regular since the first episode), who dies in Grissom's arms in the opening scenes, his character having been shot in the season eight cliffhanger. Warrick's death prompts a visit by Sara Siddle, who left at the end of season eight, which eventually reignites the romantic sparks between Sara and Grissom that had been left hanging, more or less unresolved, at the end of the previous year. Cleverly on the part of the writers, Sara also revisits tragic characters and circumstances first introduced in the season one episode "Too Tough to Die," with both shows exemplifying Sara's major strengths and weaknesses character-wise. Her occasional return and Smith's departure has prompted speculation that actress Fox may be back on a regular basis in season ten.


Though it's been around for nearly a decade, CSI: Crime Scene Investigation is pretty much the same high quality show it's been since it began: a hugely entertaining popcorn show, slickly produced on an extravagant budget that allows for lots of glossy production value: location shooting, elaborate visual and makeup effects, good sets and music, and an extremely evocative photographic and editing style it practically owns.


Having jumped from the first season to the ninth, I noticed no perceptible drop in quality, writing-wise, though one imagines the enormous struggle it must be for the writers to invent new ways for people to murder one another. (An early season nine show, "Art Imitates Life," does just that. It's about a would-be artist who poses corpses in active, lifelike positions.) Petersen's departure is unfortunate, but so far Fishburne (who, to say the least, has filled out since his Cowboy Curtis days on Pee-wee's Playhouse) makes an interesting replacement, a character perhaps capable in the future of carrying the show. Wisely, the writers have the experienced pathologist but inexperienced CSI starting at the bottom; his steady improvement and gradual acceptance by the team is a good place way to introduce the character.


I'm no fan of producer Jerry Bruckheimer's movies (Top Gun, Armageddon, etc.) but his high-concept approach for once is a good match with creator Anthony E. Zuiker's characters and situations. The Las Vegas setting provides a glamorous backdrop of bright neon in every direction, ostentatious hotel suites, and casinos buzzing with activity 24-7, which in turn facilitate an endless supply of chronic gamblers, crooked Blackjack dealers, Mafioso types, drug addicts, and the like with motives for murder to spare.


Holding it all together is the leading characters' basic humanity. They keep the series grounded. Indeed, part of CSI's appeal is that, no matter how exciting their work is made to appear, the characters themselves clearly regard what they do as a job like any other, and never lose sight of the value of every life lost.


Guest stars this season include Glenne Headly, Bruce Weitz, Jeffrey Tambor, Alex Kingston, Robert Guillaume, Tippi Hedren, Ralph Waite, Miguel Ferrer, Michele Greene, and Gerald McRaney. A few of the Battlestar Galactica cast and crew turn up as sci-fi conventioneers in "A Space Oddity," while veteran director William Friedkin helms the episode "Mascara."


Video & Audio

 
Filmed in Super 35, CSI: Crime Scene Investigation looks terrific in its 1080p 16:9 presentation. The show's signature visual style: bright primary colors, boosted film grain, desaturated (or heavily filtered) flashbacks, fluid camerawork, etc. are really an eyeful that the Blu-ray format shows to best advantage. The set packs four shows plus a lot of extra features on each of the six single-sided discs. A hard-to-see episode guide is buried beneath Disc 1's hub.


As with The First Season, the equally impressive audio, up to the best contemporary television standards, includes a 7.1 DTS-HD Master Audio with optional English SDH and Spanish subtitles.


Extra Features


The CBS promos from The First Season are absent here, but there's plenty of other good stuff to compensate for that loss. Deleted Scenes are included on all but Disc 2, along with the following features, all in high-definition:


Disc 1: Crime Scene Initiation (a 14:45 featurette focusing on ninth season changes, particularly the introduction of Langston and Adams); Interactive Investigation Mode on "Let It Bleed," an entertaining combination of PIP (picture-in-picture) interviews, pop-up text screens, and branching away at various points to behind-the-scenes material.

Disc 2: (none)

Disc 3: CSI Mode (Comprehensive Scientific Information Mode), a more modest pop-up text-only feature with factoids.

Disc 4: Audio Commentary with actor George Eads, guest star Taylor Swift, and writer Tom Mularz on "Turn, Turn, Turn"; Interactive Investigation Mode on "Kill Me if You Can"

Disc 5: Audio Commentary with writer Naren Shankar, actor Wallace Langham, actress Liz Vassey, writer Bradley Thompson, and writer David Weddle on "A Space Oddity"; Rats in Space (a 27:20 featurette about the making of "A Space Oddity," a "lab rats episode" focusing on the CSI technicians); From Zero to 200 in Nine Seasons (an 18:56 featurette about the 200th episode, directed by William Friedkin, who is interviewed here)

Disc 6: Good-bye Grissom (a 17:39 featurette about Petersen's departure)


Parting Thoughts


CBS/Paramount has another terrific TV release with CSI: Crime Scene Investigation - The Ninth Season, a set that sells the Blu-ray format as much as the show itself. It's another of the year's best TV releases and a DVD Talk Collector Series title.


Stuart Galbraith IV's latest audio commentary, part of AnimEigo's forthcoming Tora-san DVD boxed set, is available for pre-order, while his latest book, Japanese Cinema, is in bookstores now.
---
C O N T E N T

---
V I D E O

---
A U D I O

---
E X T R A S

---
R E P L A Y

---
A D V I C E
DVD Talk Collector Series
---
E - M A I L
this review to a friend
Sponsored Links
Sponsored Links