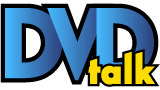 Orgies and the Meaning of Life
List Price: $19.98 [Buy now and save at Amazon]
---

Catchy title, huh? I'll own up to it: the original reason I wanted to review Orgies and the Meaning
of Life is because the title piqued my interest. Yes,
there are a few orgy scenes here. No, this isn't a porn flick at all. In fact, the
nudity is brief and really not any worse than you'd see in a rated R film such as

American
Pie. If those few orgy scenes won't offend you, and I doubt they will since
you're reading this review, then you'll be treated to a fascinating movie.

height="225">

Baxter Goode (Brad T. Gottfred,

The Movie Hero) is a 30-ish man still seeking his path in life. He's having
difficulty trying to cope with the fact that he can't have sex without imagining
orgies with other women. Baxter is searching for a woman who will accept him and
his "freak" fantasies, but he is afraid to divulge his dark secret to anybody except
his lesbian roommate Denny. Baxter's dad is a successful Christian inspirational
author who wants his son to follow in his footsteps as a writer. As a result, Baxter
begins writing a self-reflective a book about a stick figure who participates in
orgies, doesn't believe he's a stick figure, and whose sole mission is to find the
portal to the three-dimensional world. The problem is that Baxter's book is only
half-finished; Baxter's father, who fears what his son's "pornographic" stick figure
book will do to his own career, won't let Baxter publish the book.


Brad T. Gottfred writes, directs, and stars in this movie. He crafts a brilliant,
multi-faceted story out of the main character who struggles to make his own way
in life without living in the shadow of his father. The plot itself is simple enough
and has been told countless times. However, as you watch and ponder what you are
seeing, the story's meaning becomes deeper. Often, movies that attempt to "be deep
and symbolic" come across as pretentious (I'm looking at you,

Thin Red Line). It is an unusual treat to have a story so simple be as
complicated as you want to make it and still be enjoyable. The dialogue in this
movie feels real and down-to-earth, which helps keep the story grounded. Orgies
and the Meaning of Life will truly mean different things to different viewers.

height="225">

The movie begins with an amusing cartoon of Baxter's own version of Genesis, which
explains who God is and why He created the universe. The stick figure cartoon segments
are peppered throughout the movie. These segments parallel Baxter's journey to find
The One - a woman so perfect that his delusional fantasies of orgies will end. This
is a rare instance where dream sequences and cartoon intervals work extremely well
in a movie. Baxter's mission to end the fantasies ties the sequences into the story
wonderfully. These elements are integral to the story and it truly couldn't be told
as well without them. The interrogation flashbacks of Baxter being quizzed by his
father could possibly have been left out. However, the flashbacks emphasize some
of the issues Baxter is facing: that Baxter is tortured by his father's success,
that Baxter is unable to be his own man, and that Baxter has lived under the rigid
set of rules outlined in his father's bestselling book, Five Lessons on How to be
a Good Person in the Eyes of God.

height="225">

There are a few loose ends that aren't neatly tied up in some of the subplots. There
is a lot of symbolism used in this movie such as portions featuring a turtle on
the road, a bizarre neighbor who is searching for his lost dog, and the use of the
color, bright green. As a personal preference, I appreciate when writers explain
their meaning; I don't like abstract symbolic elements in stories being left open
to interpretation. However, I have to admit that I enjoyed speculating a little
on what some of these elements might have meant. Not a lot, mind you--just a little.

The DVD:
---

Sound: The audio is presented in Stereo 2.0. It's not the clearest
audio ever, but it serves its purpose. I did have to crank my volume up quite a
bit to be able to catch all the dialogue. Obviously this title wasn't designed to
flex your shiny, new, 7.2 audio system.


Video: The visual quality of this movie is subpar. There is noticeable
blocking, especially in darker portions of the film. The colors seem faded and the
image tends to get blurry in spots.


Extras: The extras included in this set are simply fantastic. I
was left wanting even more and that's a compliment considering I was impressed with
what was already included.



The

Director's Statement

is a note
from Brad T. Gottfred that lays out his rationale for most of the story. It is a
great position statement for the most part, although he outright states that he
leaves several parts open to viewer interpretation. This extra made me wish a Director's
Commentary could have somehow been included.


The

Still Gallery

is a slideshow
of screenshots from the movie. The subpar quality of the stills match the video
quality of the movie; I'm not sure why this was included.


The

Deleted Scenes

include wordy
and slightly raunchier versions of the orgies, Baxter needlessly detailing his book
to Allison, and an alternate version of Theodore searching for his cat instead of
his dog. None of these deleted scenes would have added anything to the story and
removing them made the movie flow much better. I, for one, was fascinated that there
was a cat version of the Theodore subplot. Using a dog, however, made much more
sense since cats can symbolize many things that the director probably didn't intend.



The

Director's Shorts

include a
disturbing short film called Rape Date and another short called Homerun for Dad
where Brad T. Gottfred fantasizes about hitting a homerun to send his team to the
Community College World Series.



Bottom Line: In case you haven't guessed, I absolutely loved this
movie. Any story that can get a simple creature like me to ponder and speculate
on existential meanings must be applauded. Movies like Orgies and The Meaning of
Life are why I love giving independent films a chance. There are a lot of clunkers
that you'll turn off within a few minutes, but sometimes you happen across a gem
such as this that really speaks to you. If you have no issue with a few very softcore
orgy scenes, then you'll find a deep, moving, very rewatchable story. Brad T. Gottfred
earned at least one new fan. Highly Recommended.
Bobby is a programmer by trade and a wannabe writer. Check out his other reviews here. You can also check out his blog about harmless nonsense or follow him on Twitter
---
C O N T E N T

---
V I D E O

---
A U D I O

---
E X T R A S

---
R E P L A Y

---
A D V I C E
Highly Recommended
---
E - M A I L
this review to a friend
Sponsored Links
Sponsored Links