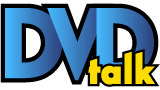 List Price: $19.99 [Buy now and save at Amazon]
---
It seems to me that "jackass" has quietly passed that line where the show goes from a cosmic present-tense to a past-tense; the show is just about to hit its' 10th anniversary, and it's weird watching the new DVD The Lost Tapes and feeling like the show is a product of a bygone era. People criticize MTV for exhibiting less edgy material like "Beavis and Butt-Head" and "The Real World", but "jackass" is clearly -- and deservedly -- etching itself into the network's list of influential programming.



I saw bits and pieces of "jackass" in reruns and heard the buzz from everywhere else; it wasn't until the crew made jackass: the movie that I finally caught some of it. Thus, what's striking to me about The Lost Tapes is the true guerrilla nature of the production. The jackasses of the movie and number two seem like a troupe of insane stuntmen testing their limits, whereas these episodes feel like a group of guys doing ridiculous, extreme dares and pranks just to amuse each other. Even though their budget is more restrained, their pranks are more spontaneous, which makes for an interesting contrast. Don't get me wrong: the movies are funny, but you can clearly sense Paramount looming over them in a way that MTV may even have been afraid to do on the series.



When "jackass": the box set" came out in December 2005, there were grumblings that the shows were presented as three long reels instead of episodes. MTV's reasoning seemed to be rights issues; if they re-edited the content, stuff could go missing and it wouldn't be blatantly obvious. Of course, fans being fans, they noticed anyway, and after four long years of waiting, a good chunk of the material is finally here. Although this collection is tagged The Lost Tapes, there's really no reason this disc couldn't be Volume 4, since the content is again presented in a single, movie-length feature presentation rather than an episodic format.



One of the most noticeable elements in the footage is digital censoring. Most of the pixelation that seemed "burned in" to the video consists of large pixels (four pixels, two by two, to a crotch area), but I also saw numerous faces, shirts and signs covered in smaller pixels (for instance, the guy who tasers Johnny Knoxville in "Self Defense Test" is covered up). My guess is the latter is newer editing done so that the content could be released. Since I didn't see these clips in their initial broadcast, I can't be positive, and I don't know if any further music replacement or outright editing has been done to these bits (fellow reviewer Nick Hartel informs me that "Self Defense" is missing Knoxville shooting himself with a revolver while wearing a bulletproof vest, for instance), but the fact that multiple types of censoring appears (some faces are also blurred) seemed strange. Obviously, none of the actual "jackass" crew is blurred out, so I guess it doesn't affect the sketches much.



As far as the content itself, there's definitely plenty of funny material here. At its best, "jackass" is sociological. It's not just funny to watch Chris Pontius wander around a religious area in California wearing a devil suit, claiming "I'm an okay guy if you get to know me", but the wide range of reactions he gets are fascinating (a group of women in an immigration office are very amused, but one guy on the street seriously assaults him). Just watching the public interact with these guys is great stuff; it's fun seeing people scream in terror ("Night Monkey"), play along ("Street Soccer") and just plain laugh ("Human Raft", "Football Follies"). Other concepts are legitimately clever, like the "Skatewheel", which is literally 15 or so skateboards nailed together in a ring that the rider stands inside.



It also continues to impress me how Johnny Knoxville proves to be the perfect combination of willing, ballsy participant and friendly everyman. The audience may not invest in "jackass" in the traditional sense, but I still don't think anyone would care as much if there wasn't someone with that specific blend of terror, sarcasm and backbone wrestling bears and rolling down hills, and his constant glee whether his and other people's stunts succeed or fail often makes the sketches even funnier. Here, "Roller Jump" illustrates his attitude in the face of injury, both on the day ("I was five feet short of a ten feet jump") and afterward (when he goes to get X-rays). My favorite sketch on the disc might be the simplest one: "Rugby", in which Knoxville and Pontius participate in professional rugby practice and get the crap kicked out of them, which the pair seem amused by. I also like his reaction after "Box Downstairs", which pretty much sums up the "jackass" experience in a nutshell.



At its worst, on the other hand, "jackass" is purely scatological. Some of it is pretty funny ("Poo Poo Platter"), but I have to admit, I have a low physical tolerance for those gags. My personal favorite of the gross-out bits on this disc (and there are plenty) is the "Milk Challenge", which has Ehren McGhehey, Dave England and Kristin Lane each trying to drink a gallon of milk as fast as possible. It's too bad there weren't more women on "jackass", because Lane is more than willing to go for it.



Normally I don't think I'd do this, but since it might be the deciding factor in a purchase, here's a list of all 93 sketches on the DVD, in the order they're presented, with asterisks by the ones I'd consider interstitials:



"Cannonball", "Self Defense Test", "Tar & Feather"*, "Dimitry O Booger"*, "Fast Food Football"*, "Human Raft", "Original Vomelette", "Ryan 2nd Story Bush Drop"*, "Cowboy Skatepark", "Stun Collar", "Mountain Bike Into Porta Potty"*, "Satan vs. God", "Dimitry Hits Ehren With Bat"*, "Woodchipper", "Pee Pee Wake Up"*, "Football Follies", "Gee Shits on Green"*, "Wee Man" (Oompa Loompa), "Lombardi"*, "Eddie's Auto", "Bam Off Roof"*, "Crawfish Diaper", "Ehren Antiques Kosick"*, "Putt Putt", "Human Skatepark"*, "Emu Hunter", "Milk Challenge", "Steve-O Van Wake Up"*, "Roller Jump", "Raab Naked Biker", "Hand Off", "Hot Tub"*, "Human Skeet Shoot", "Jeff Pees on Pontius' Shirt"*, "Extreme Unicycle", "Naked Clyde"*, "Poo Poo Platter", "Bam Leaf Pile"*, "Sporting Goods Basketball", "Trampoline Madness", "Extreme Jacuzzi"*, "No Shoes No Shirt No Service"*, "The Brand", "Metal Drum"*, "Poo on a Stick"*, "Rugby", "Nude Suit", "Wee Skateboard Crunch"*, "O Ducking Airboat"*, "Night Monkey", "Deer Humper", "Bam Umbrella"*, "Fire Extinguisher", "Guch Horse Slide"*, "Wakeboarding", "Pie Eating Contest", "Ehren Sleeping Bag Downstairs"*, "Bear Wrestling", "Ryan Fall From Dorm"*, "Snowman Bloodbath Animation"*, "Jogging Tricycle", "White Trash Joust"*, "Gladiator", "Dimitry Poop"*, "Unicycle Poo Barf", "Johnny Alligator", "Lake Jump", "Human Voodoo Doll", "Fart Restaurant Guy", "Street Soccer", "Bam Pees Down Rail"*, "Devil in Immigration"*, "Hockey Fight"*, "Wee Window Spray"*, "Skid Row Santa", "Poo on Seat"*, "Skatewheel", "Dunn Jumps on Car"*, "Pontius the Barbarian", "Steve-O Stilt Poop"*, "Urban Sledding", "Sled Drag Behind Car"*, "Raccoon Urine", "Steve-O Banana Wake up"*, "Horse Poo Joust", "Lifeguard Fall"*, "The Bed Wetter", "White Paint"*, "Shark Hugs", "Raab Naked Lawnmower", "Human Urinal", "Bam Car Window"* and "Box Downstairs".



The DVD

Orange on dirty black is an eye-catching look for this single disc DVD. It seems slightly strange that the "jackass" logo isn't the same as the others (the crutches aren't outlined), and I don't know why Paramount couldn't have designed the spines of the movies, the box set and this DVD to all look basically the same, but it's not a big deal. On the back is a slew of black-and-white grabs from the clips on the disc. There is no insert in the non-Eco-Box case.



The Video and Audio

The 1.33:1 full frame presentation on this DVD is easily the most wide-ranging, basically unrateable footage I've ever seen. One shot will be blown out, the next shot will have perfect black levels. Grain comes and goes, as do jagged edges, artifacts and interlacing. Half the material looks washed out, with weak colors, and some of it looks pretty good. I really can't assess this in any meaningful way, so suffice it to say, it looks like "jackass".



2.0 Dolby Digital isn't all that impressive either, but it's good enough that you can hear the sizzling of Steve-O's skin in "The Brand" loud and clear. It's more surprising that no English subtitles have been included, but Spanish and Portuguese are.



The Extras

"Hi, I'm Johnny Knoxville" (7:47) is, according to the packaging, "every show open from the entire series". It doesn't seem like there are enough of them, but again, I didn't see this stuff when it was initially airing, so what do I know? P. Diddy's is the best one. "Credit Montages" (26:24) is a little more worthwhile, featuring tons of additional gags and jokes. Conveniently, both of these extras have chapter stops in them.

"jackassworld" leads to four clips from the team's new website, www.jackassworld.com, called "One Bourbon, One Scotch and One Beer" (2:00), "Best of Eddie & Me" (2:33), "jackassworld Tape Measure" (1:57) and "Office Montage" (1:31), with a Play All option (8:00). This collection of amusing clips proves that even if the "jackass" experience has become more polished over the years and the gang is aging, they're still torturing each other as often as ever. Hopefully (if some of the stars' recent comments are to be believed) that means jackass three is heading our way next year...



Trailers for "Nitro Circus": Season One, "Rob Drydek's Fantasy Factory": Season One, jackass presents: Mat Hoffman's Tribute to Evel Knievel and "The State": The Complete Series are included. There's also a weird defect with my disc where the Paramount FBI screen and the first trailer (for "Nitro Circus") are too dark to see anything but the faintest outlines when they play before the menu (everything else on the disc is fine, including the "Nitro Circus" trailer when accessed from the special features menu). Like the feature presentation, the two montages are subtitled in Spanish and Portuguese, but the jackassworld material isn't subtitled at all, and none of it is subtitled in English.



Conclusion

This is a pretty funny DVD, but is it worth buying? Well, that all depends on the price. If you're a "jackass" fan and you can nab it for about $10, then I recommend it, because it contains some sketches that fans have been clamoring for (checking a DVDTalk thread, the only two fans mentioned there that are still missing involve Knoxville on a "human barbecue" and Knoxville getting hit with a flamethrower, although the list wasn't meant to be comprehensive). If it costs more than that, though, I'd wait until the price comes down and rent one of the movies or something to tide you over.
---
Please check out my other DVDTalk DVD, Blu-ray and theatrical reviews and/or follow me on Twitter.
---
C O N T E N T

---
V I D E O

---
A U D I O

---
E X T R A S

---
R E P L A Y

---
A D V I C E
Recommended
---
E - M A I L
this review to a friend
Sponsored Links
Sponsored Links