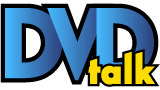 List Price: $24.98 [Buy now and save at Amazon]
---

Taken as the sum of its parts, Tim McCann's Runaway (2005) is a smoldering psychological drama that really gets under your skin...in a good way, of course. This 79-minute sleeper went under plenty of radars, but it's packed tightly with a strong and bleak atmosphere, an undercurrent of mystery and plenty of pitch-perfect performances. Shot in roughly in 18 days for under $500,000, Runaway reminds us that you don't need a huge production budget and A-list actors to get serious bang for your buck.


The plot summary of Runaway is relatively simple: Michael Adler (Aaron Stanford, seen above) and his 8 year-old brother Dylan (Zack Savage) have run away from home and are temporarily living in a small motel room. More specifically, Michael has taken young Jesse away, due to the abusive actions of their father Jesse (Michael Gaston). Not wanting history to repeat itself, Michael attempts to support his younger brother by working in a nondescript convenience store run by Mo (Peter Gerrety), a kind-hearted father figure. When he's asked to switch to third shift and work alongside Carly (Robin Tunney), a slightly older woman who's rough around the edges, they slowly become attached to one another. Still, Michael is a haunted young man: constantly afraid of being caught and sent back home, he toils away the days and nights with a nigh-unreachable dream of one day moving to Alaska to become a pilot.


First things first: Runaway is a bleak affair, but it's one that hypnotizes the viewer with its addictive atmosphere and subtle twists along the way. That is, of course, until the final leg of our journey, when the rug is completely pulled out from under us---and I'd never dream of spoiling such a well-crafted movie, but some may spot it coming in advance. It's a film that may not have needed a twist ending, but got one anyway: we're so invested in the journey of Michael and Dylan that this sudden shock almost unravels the dream-like mood that Runaway casts. It's a cold dose of reality that may turn some viewers off, but somehow works within the context of the film. That's not to say that it isn't a little off-putting the first time around, but it certainly doesn't derail the entire production.


If nothing else, Runaway is a strong collection of performances from lesser-known actors, cast perfectly despite the film's short production time and low budget. An accompanying behind-the-scenes featurette offers evidence that this was a real team effort: nearly everyone had a hand in several aspects of the film, from background extras to production design. The close-knit style of such a team is evident in just about every frame of Runaway: this is an intimate, insular film that hooks the viewer early and rarely lets go.


Presented on DVD by Koch Vision and E1 Entertainment, McCann's film plays well on the small screen and comes equipped with a few excellent bonus features to boot. Let's take a closer look, shall we?

Quality Control Department
Video & Audio Quality

Presented in its original 1.78:1 aspect ratio and enhanced for widescreen displays, Runaway looks good from start to finish. The film's muted color palette looks accurate, black levels are generally consistent and image detail is nicely rendered. Digital problems, including edge enhancement and pixellation, don't appear to pose much of a problem. The only nagging issue is a lack of progressive flagging, which creates a modest amount of digital combing during fast-moving scenes. This doesn't ruin the viewing experience entirely, but it certainly keeps Runaway from achieving a higher score.


The audio presentation is low-key, but it still gets the job done. Presented in Dolby Digital 5.1 Surround (with an optional 2.0 Stereo mix), this dialogue-driven film features a crisp, minimalist soundstage with plenty of silence along the way. The sparse score rarely fights for attention, creating a satisfying atmosphere overall. Optional English captions are provided during the main feature only.











Menu Design, Presentation & Packaging



Seen above, the plain-wrap menu designs are basic and easy to navigate. The 79-minute main feature has been divided into 12 chapters, while no obvious layer change was detected during playback. This one-disc release is housed in a standard black keepcase and includes a promotional insert for other Koch Entertainment releases.






Bonus Features



I honestly wasn't expecting much here, but a few noteworthy extras make Runaway a surprisingly well-rounded little package. Hiding on the setup menu is a feature-length Audio Commentary with director Tim McCann, actor Aaron Stanford and actress Robin Tunney. McCann is well-spoken and covers the film's technical aspects on more than one occasion, while Stanford and Tunney add their own additional personal comments. All three participants are obviously comfortable with one another. It's a solid and informative track, and worth a listen for fans who enjoyed (or were on the fence about) the film.



On a similar note is "Cut, Good: The Making of Runaway" (20:22), a behind-the-scenes featurette shot during the film's production. Participants include McCann, Stanford, Tunney, actor Peter Gerety, screenwriter Bill True, producer David Viola and several others---and, as the opening screen implies, it's riddled with plot spoilers and should be watched after the main feature.



Also here is an additional Interview with screenwriter Bill True (9:57), who goes into modest detail about the story origins, influences and adaptation for the screen. Other topics include selling the script, changes made along the way, his favorite scenes and more. There's a bit of overlapping along the way, but fans of the film should enjoy this brief session.



Winding things down is a Photo Gallery (9:47) with small production stills and candid behind-the-scenes moments. All bonus features are presented in 1.33:1 and anamorphic widescreen formats and look a little rough, with no optional subtitles or captions included. Even so, this is a good mix of extras that supports the film quite well.





Final Thoughts





Though not without a few missteps along the way, Runaway is a compelling film loaded with terrific performances. There literally isn't a weak link in the bunch, creating a believable atmosphere for such bleak and polarizing subject matter. Tim McCann's direction and Bill True's story are solid from start to finish, even if the ending feels a bit overcooked in retrospect. E1 Entertainment's DVD package represents a good effort, pairing a decent technical presentation with an assortment of entertaining, informative bonus features. All things considered, Runaway is a focused little gem that might just surprise you. Firmly Recommended.




---
Randy Miller III is an affable office monkey based in Harrisburg, PA. He also does freelance graphic design projects and works in a local gallery. When he's not doing that, he enjoys slacking off, second-guessing himself and writing things in third person.

---
---
C O N T E N T

---
V I D E O

---
A U D I O

---
E X T R A S

---
R E P L A Y

---
A D V I C E
Recommended
---
E - M A I L
this review to a friend
Sponsored Links
Sponsored Links