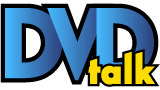 List Price: $35.99 [Buy now and save at Amazon]
---
The Movie:
David R. Ellis, who directed Final Destination 2 before skipping out on the series for Snakes On A Plane, returns to the series for this fourth entry, simply titled The Final Destination. This one differentiated itself from the first three by playing out theatrically in 3-D, a fun novelty that New Line has wisely decided to carry over to the film's Blu-ray release. But how does it hold up? Fans of the first three entries will enjoy this one as it really is more of the same, while those not previously sold on the franchise will probably find little to convince them.
The film follows a group of four friends lead by Nick (Bobby Campo), and comprised of his curvaceous cutie of a girlfriend Lori (Shantel VanSanten), his wise ass right hand man Hunt (Nick Zano), and the oddly out of place and unusually suspicious Janet (Haley Webb). They head out to the race track to take in some Nascar action when Nick has a strange vision of the future which causes him to get he and his friends out of there before a car careens off the track in a ball of fire killing all sorts of people (including one poor sap who gets a wooden spike through his head... in gorious 3-D!). Of course, this being a Final Destination movie, death comes looking for those who have escaped its icy grasp - mainly Nick and his pals.
As the story plays out, all manner of cannon fodder characters show up only to die in creatively gory ways, as our four key characters realize that their very lives are in danger. They do their best to figure out how to stop the inevitable, but if you could stop it, it wouldn't be the inevitable, would it? You can pretty much figure out where its' all going...
This fourth film in the series shares the same pros and cons as the three that came before it. The pros? The gore and the wacky death scenes. Those who remember the game Mouse Trap will get a kick out of seeing a gory big screen version of that game play out. One small thing will set of a remarkable turn of events that'll almost always wind up with someone getting beheaded or dismembered or at the very least shot a limb or two. As base as it may sound, there's a catharsis to be had in watching violence as gratuitous as it is in this series. It's all so completely removed from reality that you can't help feel it's supposed to play out as much as a black comedy than as a straight up horror film. The bar has been set pretty high with the death scenes from the previous entries and this fourth chapter had its work cut out for it in that regard, and thankfully it rises to the occasion admirably. But yeah, there's still those aforementioned cons. Fans of the series may be more willing to accept that so much of what happens in the Final Destination films really has no particularly reasoning behind it, and that trend continues. While it's all well and good to mix mystery with horror, they're like cinematic peanut butter and chocolate after all, you can't help but wonder if the film would have been better had a bit more explanation been given for the events that we watch. Are the writers working the mysterious 'death is inevitable and that's all there is to it' angle or is this just lazy writing? By this point in the game, it feels a bit more like the latter.
As far as the acting goes, there isn't anyone in the cast who really stands out in a good way, but on the flip side, no one stands out as terrible either. The cast, all in their early twenties, very definitely look the part of disposable second tier horror film characters and you know pretty early on that there isn't much hope for anyone we meet in this picture. They simply look like horror movie victims and play the parts well enough. You can't blame the producers for not worrying too much about casting in a picture like this, as the best actors and actresses in the world would still stand in the shadow of the ridiculously awesome death scenes that pepper the movie.
When the dust settles and the arterial spray dissipates, The Final Destination is, unsurprisingly, very similar to the first three movies in the series. It's light on plot and light on characterization but it's got some rad gore and neat effects work. It gives its built in audience just what it wants and makes no qualms about any of it. There's no shame in that, it makes for a fun time at the movies so long as you keep your expectations in check.
The DVD

Video:


New Line presents The Final Destination in a strong VC-1 encoded 1080p anamorphic widescreen presentation that looks sharp and colorful throughout. This is a glossy looking film and at times maybe it looks a little over-sharpened but color reproduction is spot on while black levels stay strong and deep throughout. The ruby red of the bloodshed and the various colors of goopy helpings of gore that splatter across the screen all look, um, nice and sticky while detail stays strong throughout the presentation. There are no problems with mpeg compression artifacts or ringing to note and skin tones look quite natural whenever they appear on screen. The 3-D version obviously doesn't look as colorful or quite as sharp as the 2-D version of the movie will, but the effects work quite well once you done the red and blue glasses. Sitting directly in front of the set with the lights off will maximize the effect and while it's not as strong as it would be in the theaters, the 3-D experience here is a lot of fun.
Sound:
The DTS-HD 5.1 Master Audio mix, which comes with optional subtitles in English SDH and Spanish, is pretty impressive stuff. This is a movie that lends itself to some pretty bombastic sound design and this mix proves more than capable of bringing all of the punch and power home. This is a very aggressive mix with near constant use of the rear channels to ensure that you're always right in the middle of the chaos and the carnage. The opening race car scene sounds terrific and sets the stage nicely for what's to come, with each subsequent death scene sounding just as good. Bass is nice and strong while dialogue is always clean and clear. The ambient noise that is emitted from the rear speakers runs the gamut from subtle to obvious but it's always appropriately balanced. There aren't any problems with hiss or distortion to report and everything sounds clear and concise from start to finish. All in all, the film sounds excellent.
The Extras:
Aside from both 2-D and 3-D versions of the movie, New Line has provided a few other extras starting with a twenty-two minute featurette entitled Body Count: The Deaths Of The Final Destination.As the title implies, this documentary takes a look at the creation and execution (pun intended) of the seven big death scenes that stand as the highlights of the film. Cast members and crew members alike are interviewed here and some interesting footage gives us a look at what went into making this all happen. The effects work for two scenes in particular is covered in the eleven minute Race Car Crash And Mall Explosion featurette that shows us how ideas take form and transform into storyboards which are then used as templates for filming. It's an interesting, if somewhat brief, look into the process, particularly when you take into account how complicated these two scenes are.
Rounding out the extras are seven minutes worth of Deleted Scenes which contain some alternate gore footage and two different Alternate Endings which run a combined four minutes in length and which are presented without finished effects work. A two minute peak at the upcoming A Nightmare On Elm Street remake, menus and chapter selection finish things off. All of the extras on the Blu-ray are presented in high definition. The Blu-ray release also comes with a standard definition DVD version of the movie, in 2-D only, as well as a digital copy of the film. Both discs fit inside a standard Blu-ray case which in turn fits inside a nifty 3-D lenticular slipcase.
Overall:
The extras are a bit on the light side but the audio and video are both top notch here and having both 2-D and 3-D versions of the film is a bonus. As to the movie itself? The Final Destination doesn't really bring anything new to the franchise outside of the 3-D gimmick, but it's a fun, entertaining and enjoyable gory slasher film that should please fans of the genre and which comes recommended.
Ian lives in NYC with his wife where he writes for DVD Talk, runs Rock! Shock! Pop!. He likes NYC a lot, even if it is expensive and loud.
---
C O N T E N T

---
V I D E O

---
A U D I O

---
E X T R A S

---
R E P L A Y

---
A D V I C E
Recommended
---
E - M A I L
this review to a friend
Sponsored Links
Sponsored Links