Falcon Crest: The Complete First Season
List Price: $39.98 [Buy now and save at Amazon]
---
"Business first."
"Family first!"
A solid beginning to the superior nighttime soap opera favorite from the 1980s, but...a problematic presentation. Warner Bros. has released Falcon Crest: The Complete First Season in a four-disc, 18-episode collection of the Dallas lead-out that provided a potent double whammy in the Nielsen's when nighttime soaps ruled the network airwaves. A classy, well-plotted, relatively reserved show in comparison to all the heaving and rutting going on over at Dallas and particularly the low-rent trash Dynasty, Warners' presentation here leaves a lot to be desired, though, with at least one edited episode and subpar video elements for the transfers.
A short synopsis of the show's background and the major characters, to set the stage for the uninitiated. Midnight at the scenic, generations-old Falcon Crest vineyard and winery in the fabled Tuscany Valley, just two hours outside of San Francisco, California. Addle-pated Emma Channing (Margaret Ladd), interrupted in her late-night assignation with a no-good field hand, has just accidentally pushed her uncle Jason Gioberti (Harry Townes) off the high-dive in the vat room. Hysteria ensues, but mother Angela Channing (Jane Wyman) quickly - and coldly - takes control. Snapping her fingers for loyal manservant Chao-Li Chi (Chao Le Chi), she commands him to take her brother's body and stuff it behind the wheel of Jason's old truck, which is then unceremoniously pushed off a cliff where it explodes in a huge fireball. Problem solved. Or is it? Because this act will set into motion a series of events that will threaten Angela's carefully constructed wine empire for the next nine and a half seasons.
For you see, there was very specific codicil in the will of Falcon Crest founder Joseph Gioberti. Knowing full well that his son and daughter despised each other, he stipulated that should either sibling die under suspicious circumstances, the surviving sibling would forfeit his or her half of Falcon Crest to the heirs of the deceased. And in this case, that would be Chase Gioberti (Robert Foxworth), dashing, bearded airline pilot and ex-Vietnam War chopper jockey based out of ahem...New York City. Married to silver blonde fox Maggie (Susan Sullivan), an up-and-coming freelance journalist, with drifting kids Cole (William R. Moses), a hunky-but-dopey archeology major, and Vickie (Dana Sparks), a headstrong dancer along for the ride, Chase is called back to his ancestral home in California for the reading of the will of his estranged father. But soon the call of the grape - and a sneaky suspicion that his father met an untimely death - convinces Chase that abandoning their life in New York to become vineyardists would be the best thing for his rapidly-disintegrating family...a development that makes control-freak Angela see wine red. Having inherited the last 50 acres of Falcon Crest that still belonged to his father (with Angela already having wheedled away most of troubled, drunkard Jason's acreage), Chase presents a stumbling block for Angela, who wants to control not just all of Falcon Crest, but all of the Tuscany Valley. Of course, a vineyard and winery with such family tradition needs heir-apparents, but Angela can't count on spacey, quite insane Emma, nor Angela's older daughter Julia Cumson (Abby Dalton), the brains behind all the award-winning vintages that come out of Falcon Crest, but also a weak-willed drunk who let her husband get driven off the land by power-mad Angela. So that leaves smart, handsome, lazy playboy grandson Lance Cumson (Lorenzo Lamas) to eventually run Falcon Crest, and he's learned every rat-bastard trick in the book on how to wheel-and-deal, from his pitiless grandmother.
SPOILERS ALERT!
I haven't seen Falcon Crest since Morgan Fairchild left, so returning to the vineyards after almost thirty years was quite a time-warp trip. Falcon Crest was required viewing back in the 80s if you were a Dallas fan (and who wasn't), with the Friday night two-hour Lorimar soap block providing a fun kick-off to the weekend TV offerings. I remember the series getting quite a lot of press not only because it was a solid ratings' winner (coming in as a mid-season replacement, it scored a healthy 13th for the entire ratings' period in 1980-1981), but also because of the understandable buzz created by its lead star, Jane Wyman, happening to be the ex-wife of the then-current president, Ronald Reagan (Wyman always steadfastly refused to discuss Reagan, a classy move that of course flummoxed the uncomprehending liberal mainstream press, who subsequently twisted her silence into some sort of political rebuke of her former husband). Unfairly labeled a Dallas knock-off (you can find parallels with the number-one hit Dallas, although those parallels could be found in most soap operas), Falcon Crest, particularly in this first season, seemed to strive for a more reserved approach to its melodramatic trappings, keeping the storylines relatively believable and grounded in solid dramatic conventions, while never forgetting to throw in a self-reflexive, breezily comic moment now and again.
Fans of Falcon Crest of course know it was created by Earl Hamner, the genius behind one of the best dramatic series of the 1970s: The Waltons. According to a few interviews I've read with Hamner, Falcon Crest as originally conceived by the author and TV producer, was to be more of a straightforward drama series about a California wine-making family, in line more with his previous hit, The Waltons, rather than the sex-and-backstabbing antics over on Dallas. However, suggestions from CBS and Lorimar, Falcon Crest's production company, to jack up the sex and purple melodrama eventually put Hamner's project on the fast track for network release, and the series as it stands (at least for this first group of episodes) shows an interesting hybrid of Hamner-esque civility and humanity, and Dallas-like gropings and hammerblows. As series creator, executive producer, scriptwriter (he pens one of the episodes this season), and creative consultant for the first few seasons, it's safe to say that Falcon Crest has the Hamner stamp, and perhaps it was his influence that kept the scripts and storylines grounded in solid, mostly believable dramatics, while still evoking thematic motifs such as the strength of family ties, and the ancestral pull of the land, that were found threading through the previous nine seasons of The Waltons (as a game, you can even find more direct parallels between the two series, with Vickie acting an awful lot like Mary Ellen Walton, and Cole having some of John-Boy's naiveté and honesty and enthusiasm...although John-Boy certainly never knocked up any girl). The potential for bed-hopping is certainly present here (Dallas's favorite indoor sport), but Falcon Crest all but rejects those temptations at this early point in the series, discreetly tiptoeing around the subject until more blatant sex siren Melissa Agrettie Cumson (the knee-weakening Ana Alicia) comes onto the scene.
Instead, inter-family fighting over control of Falcon Crest dominates (not unlike the Ewing boys fight over Ewing Oil), with several hefty subplots filling in the details. Chase's determination to bring his splintering family back together through the efforts of toiling in the soil certainly gets the most play early on (this would seem to be coming from Hamner), before Chase is put into a more political role as councilman, fighting Angela's domination of the Valley's water rights (this move makes sense, getting Chase out of the fields, and opening up conflicts with Angela that don't rest solely on how well the current crop is coming in). Lance's maturation (or devolution) into a mean-spirited lap dog for Angela's machinations also gets quite a bit of play, with the writers (and Lorenzo Lamas) doing quite a good job of getting across the ying/yang aspect of the character. Chase sees that he could be so much more of a real man if he didn't have Angela's influence (during their camping trip together where Lance helps save Cole's life), but his fatal flaw is money and control over Falcon Crest, and he bows to Angela's threats of being disinherited each and every time.
And presiding over all of this is quiet, controlling, socially correct monster Angela Channing, spinning various webs while trying desperately to keep the lid on her headcase daughter who's ready to spill the beans about her brother's death. Wyman, who won among numerous awards a well-deserved Best Actress Academy Award for Johnny Belinda, is delightful arch in her turn here. Purposefully stiff and unyielding, Angela Channing is the nighttime soap opera's most diplomatic villain, who's almost as obsessed with her reputation remaining intact, as she is pulling every dirty trick in the book to get what she wants: the Valley. Yet importantly, she wants control wrested away from pretenders to her throne her way: subtly, smoothly, and without a trace (she dismisses out of hand Lance's cheap, crude methods of persuasion, like blowing up Chase's pump house). Wyman's Angela is an unusual example of the nighttime soap villain (it's compelling TV to measure the scope of Angela's malicious influence on her family), and Wyman's frequently amusing turn is a big reason why it works so well here. Equally good is Chase's Robert Foxworth, providing the show's moral compass (rather like Waltons patriarch, John Walton), and a believably realistic foe to the more melodramatic shenanigans of Angela and Lance. And despite his current standing as a sometimes-punch line for disposable TV and movie personalities (hey, he asked for it with Body Rock and now Leave It to Lamas), Lamas fits the bill nicely as the spoiled playboy Lance, keeping his voice low and modulated, while never losing the suggestion of a smirk that lets us know this is all silly stuff, after all. And once Ana Alicia comes on the scene, as one of nighttime soap's most memorable vixens (don't get me started; when she tells Cole, with all double entendre intended, that he's "not the only ride in town," I got a case of the vapors), the duo become a full-fledged comedy team, getting solid laughs with their spitting insults as this impossibly good-looking couple navigate their arranged, loveless marriage.
Special mention, though, must be made for Margaret Ladd, as Falcon Crest's strangest, most hilarious character, Emma. Acting as if she's channeling some future character in David Lynch's Twin Peaks, Emma floats in and out of the rooms of the spooky Falcon Crest mansion, awash in a combination of waking nightmares about her participation in Jason's death, and airy, false dreams about her love affair with the field hand who comes back to cause trouble for everyone. Rambling around the house, told to go to her room countless times (I've got the copyright on any future "Emma, go to your room!" drinking game), and popping up unexpectedly on the road after escaping her gothic, hellish existence (Angela and Lance even go so far as to keep her sedated in her room so she can't testify at Chase's inquest into his father Jason's death), Emma would seem to be a tragic, sad character, but the Falcon Crest writers - and Ladd's performance - keep her light and hysterically, quirkily funny. All the best punch lines in Falcon Crest belong to Emma this season, including her first trip to the headshrinker ("I'm the crazy one," she helpfully volunteers as she raises her hand), or her toast to arranged newlyweds Lance and Melissa ("Bottoms up!" she states with the best double meaning, to which Wyman automatically, warningly retorts, "Sit down, Emma!"), or her eventual appearance at the inquest ("Are you running this show?" she deadpans to the judge). And Ladd just runs with them, creating a genuinely interesting, original character that one couldn't find anywhere on TVs back in the 1980s. Falcon Crest would eventually acquire an almost Aaron Spelling-like reputation for trotting out classic Hollywood old-timers for ratings "coups" (Lana Turner and Dana Andrews show up this season, to almost no noticeable effect), but a performance like Ladd's Emma - smart, funny, quirky, and solidly scripted - seems more indicative of the early promise of the show, when it married nighttime soap opera conventions with admirably realistic dramatics.
Here are the 18 episodes from the four-disc collection, Falcon Crest: The Complete First Season, as described on the enclosed episode guide pamphlet:
DISC ONE
Episode 1: In His Father's House
The Falcon Crest story begins with a suspicious death, a web of lies, an unusual will and a land grab.
Episode 2: A Time for Saboteurs
With the Vegas mob on his tail, Chase's war buddy will do anything for money - even sabotage his friend's vineyard.
Episode 3: The Tangled Vines
Chase needs money to pay off a tax bill. And where there's money, there's Angela with an underhanded scheme.
Episode 4: The Harvest
Angela thinks Lance is too irresponsible to be her heir. Lance proves her right by dynamiting Chase's pump house.
Episode 5: Tony Comes Home
Julia's husband deserted her years ago. Now he's back, hoping to pick up where he left off.
DISC TWO
Episode 6: Kindred Spirits
Far from home, Cole is injured during a wilderness trek; Emma runs away when she fears Angela will institutionalize her.
Episode 7: The Extortionist
Turner Bates knows what really happened the night Jason Gioberti died. And he'll keep silent - for a price.
Episode 8: Lord of the Manor
On a trip to Rome, Angela finds romance and Cole finds a clue to the real relationship between Jason and Angela.
Episode 9: Dark Journey
Vicky needs a job, so Lance introduces her to his good friend - who happens to be connected to the porno biz.
Episode 10: Victims
Maggie uncovers an extortion plot. Lance fears Emma's baby will get a big piece of the Falcon Crest pie.
DISC THREE
Episode 11: For Love or Money
Lance meets the perfect girl. But don't expect a wedding invitation: Angela wants Lance to marry for money, not love.
Episode 12: Family Reunion
Chase is caught between two formidable women when his glamorous mother and Angela square off.
Episode 13: The Candidate
Angela unleashes her inner Machiavelli when Chase runs for county supervisor on an anti-Angela platform.
Episode 14: House of Cards
Angela plots to sabotage the Cole-Melissa romance. Julia learns the truth about Jason's death.
DISC FOUR
Episode 15: Heir Apparent
Two secrets: Melissa keeps hers to herself, but the secret of Jason's death threatens to become very public.
Episode 16: The Good, The Bad and The Profane
Against his will, Lance marries Melissa. Then things get worse: his bride is pregnant with another man's child.
Episode 17: Penultimate Questions
The coroner's inquest begins, Angela takes the stand, Emma enters the courtroom - and tragedy strikes.
Episode 18: Ultimate Answers
Chase now owns half of Falcon Crest. But Angela doesn't believe in power sharing.
The DVDs
The Video
Trouble. At least one of the episodes here - Heir Apparent - is edited, coming in at 45:17, while those 48:00 minute runtimes still seem a little short to me for 1981 (although to be fair, the missing opening and closing bumpers may have added a minute or so). There's also an odd, obviously post-1981 fade-out during Lord of the Manor that looks highly suspicious. Not helping matters at all are the subpar video dupes that have been used here as the source materials for the DVD transfers. Colors are washed out browns and yellows and greens, while video noise is excessive and the image fuzzy. Not at all a credible presentation...but not all that surprising from Warner Bros., either, considering their ill-treatment of Dallas.
The Audio
The Dolby Digital English mono audio track is adequate (you can at least hear the dialogue correctly), but it's a shame we can't hear composer Bill Conti's thrilling, epic theme music in stereo.
The Extras
No extras for Falcon Crest: The Complete First Season. Nothing. That's ridiculous.
Final Thoughts
One of the best examples of the network primetime soap opera, Falcon Crest managed its own tone of solid dramatics and a wry sense of humor, no doubt due in some part to series' creator Earl Hamner's influence. Terrific performances by the lead actors (Wyman is a delight; Foxworth is solid and believable; Lamas is surprisingly good; and Margaret Ladd creates a winningly intriguing character), well-crafted scripts and storylines, and a top-of-the-line production (for 1981), mark the first season of Falcon Crest an unqualified success. Warner Bros.' presentation of the series on this disc set, however, is another matter. Edited episodes and substandard transfers may turn off fans of the show who are dying to see this again. The content of the series gets an easy "Highly Recommend," while the presentation gets a "Skip It," so I'll split the difference and recommend Falcon Crest: The Complete First Season, but with the caveat that you need to be aware of this set's technical drawbacks.
---
Paul Mavis is an internationally published film and television historian, a member of the Online Film Critics Society, and the author of The Espionage Filmography.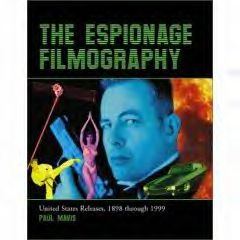 ---

---
C O N T E N T

---
V I D E O

---
A U D I O

---
E X T R A S

---
R E P L A Y

---
A D V I C E
Recommended
---
E - M A I L
this review to a friend
Sponsored Links
Sponsored Links