20th Century-Fox has released the Love Comes Softly - The Complete Collection boxed set featuring all eight of the Hallmark Channel adaptations of novelist Janette Oke's inspirational Christian historical fictions, a series that follows one diverse family through three generations of living on the old west frontier. Family viewing to be sure, and for that alone they're noteworthy (considering that you'd have to be crazy to let your family watch some of the vile filth that passes for network entertainment today), but only the first few films in the series are solid entries in the romanticized historical fiction department, with the quality of the outings steadily declining as we move on down the line of titles. I'm not familiar with Oke's writing nor these books or films, and I understand there are some complaints from fans of the novels that the films don't stick too closely to Oke's work (so what else is new with film adaptations of literary works?). Therefore, I'm coming new to these films, with no preconceived notions (as I would have if I read the books). No extras for this boxed set and a couple of cropped, full-screen transfers don't help, either. Let's look very briefly at each film.
LOVE COMES SOFTLY
Like thousands of settlers in the mid-to-late 1800s, young bride Marty Claridge (Katherine Heigl) and her husband Aaron (Oliver Macready) are heading West through the prairie to find a new life away from the increasingly built-up, civilized East. What Marty doesn't count on is life's essential unfairness: just as the couple reach their destination, Aaron is killed in a senseless accident, and Marty is left to fend for herself. Kindly neighbors Ben and Sarah Graham (Corbin Bernsen and Theresa Russell in roles too small for their talents) help out as they can, but Marty has to face facts: she's pregnant with Oliver's baby and she has nowhere to go...and with a cruel, killing winter coming soon. Handsome neighbor Clark Davis (Dale Midkiff) offers a solution - Marty can marry him and he'll pay for her train trip back East to her folks in the spring. In exchange (and with no requirement of a physical relationship with her "husband"), Marty has to bring up Clark's willful daughter Missie (Skye McCole Bartusiak) in a "womanly fashion." With no other options, Marty agrees, just as winter sets in.
SPOILERS WARNING!
Certainly the best offering here in the Love Comes Softly - The Complete Collection, 2003's Love Comes Softly keeps its simple story moving along nicely, with low-key performances by the good cast helping to smooth over the inevitable ameliorations of how rough country life really was back then. Love Comes Softly isn't a documentary on frontier life in the 1800s America, and it shouldn't be judged by those parameters. It's a romanticized historical fiction, and within those boundaries, it succeeds quite well. Of course we may question the relatively squeaky clean production design and lensing that makes the couple's life on the prairie resemble not so much desperate survival but "camping out." And we may have a whole lot of questions about the "arrangement" these two people have concerning their marriage and how it's going to work out in that cabin, out in the snow, for four months. Arrangements like this were common on the frontier when survival odds were greatly increased for couples rather than someone going it alone, but the mechanics of this kind of arranged marriage are totally glossed over here, with Love Comes Softly sometimes looking more like "Doris Day and Rock Hudson Go West" than say, the hard-edged, realistic 1979 feature with a similar plot, Heartland, with Rip Torn. Instead of verisimilitude, we're encouraged to root for Heigl and Midkiff (who are both quite good here) to get together not at all unlike any other romantic comedy couple, complete with an ornery kid for comic relief and a middle section that almost veers into slapstick. It's a forgone conclusion how the couple will wind up, while the direct, sincere Christian message is delivered squarely for those receptive to it. Calculated as all get-out, to be sure, but well done by director Michael Landon, Jr. and screenwriters Cindy Kelley and Landon, Jr..
---
LOVE'S ENDURING PROMISE

Picking up a few years after Love Comes Softly, Missie Davis (January Jones), now a young woman, teaches school in the growing frontier town, while her parents, Clark and Marty (Dale Midkiff and Katherine Heigl) continue to build up their farm. Missie, a sensitive girl, becomes attracted to a young surveyor Grant Thomas (Mackenzie Astin) - who turns out to be a railroad heir worth a small fortune - but the arrival of handsome, mysterious stranger Willie (Logan Bartholomew) turns her head, as well, particularly after he's hired as a farm hand when Clark almost loses his leg in a wood-cutting accident.

SPOILERS WARNING!

Thoroughly familiar, with a love triangle that held absolutely no surprises (couldn't they have at least tried to make it less obvious with Missie's first beau being such a colorless worm?), Love's Enduring Promise again benefits from some good performances luckily overshadowing the more obvious flaws in the screenplay (such as...I've seen this same story about a hundred times). January Jones (who drives me crazy on Mad Men, bless her Grace Kelly/horny housewife heart), taking over the role of Missie, has an easy way with her reaction shots, getting way more mileage out of her character than is evident in the scripting. She's a delicately expressive actor, and she does well here. Bartholomew is very handsome, and while he's no great shakes here acting-wise, he fits the fantasy bill as the sensitive, quiet stranger who can set a frontier woman's heart a-flutter. And indeed, by this point already in the series, fantasy seems to be overtaking any semblance of multi-faceted drama. Clark's leg miraculously gets better after Willie's ministrations; Willie has an appropriately poignant, sad backstory to make him even more irresistible to Missie, and Willie even gets a tentative handshake from his estranged father, Zeke (Cliff De Young, in a role that's not exactly clearly defined, neither in his anger at his son, nor in Zeke's personal decline). Assured direction from Landon, Jr. again, but an overly-familiar storyline makes this follow-up feel minor.
---
LOVE'S LONG JOURNEY

Picking up two years after Love's Enduring Promise, Missie (now played by Erin Cottrell), married to Willie (Logan Bartholomew), leaves the wagon train and settles on a dilapidated farm near Tettsford Junction. Pregnant and wondering what she's left behind in her old, relatively safe life with her parents, Missie luckily befriends a Shoshone neighbor, Miriam Red Hawk McClain (Irene Bedard), who also happens to be a midwife (a good person to know out on the frontier). Willie isn't happy about that, at first, but then he discovers he needs as much help as possible out on the range if his family is going to survive...particularly when bandits target his spread.

SPOILERS WARNING!

Potential currents of meaningful drama are increasingly falling by the wayside in this series. Certainly, the whole subplot of Willie initially being uncomfortable with his bride befriending a Shoshone woman would seem the most intriguing - particularly when the rest of the story is so hackneyed. The bad men have a "good" guy in their ranks who predictably won't cross a certain moral line...but who still pays for his misdeeds with a purifying, redemptive death. Life on the prairie is hard, but the young couple's love for each other, and their almost Disney-esque set of cowhands who become like family to them, will see them through. All of that is as old as the hills. And frankly, so are the racial tensions that Love's Enduring Promise hints at ever-so briefly...only to be dropped altogether without so much as a "Hi de do." Is this squeamishness found in the book? Or was that cleaned up quickly in the adaptation? Regardless, Love's Enduring Promise doesn't want to tread any new ground, and even the old ground they're walking on has to be swept clean to fit the romanticized conventions of this subgenre. Cottrell is good (but not as memorable as January Jones), and she'll stick with the character for a few more films.
---
LOVE'S ABIDING JOY
It's visitin' time for Clark Davis (Dale Midkiff) as he comes to Tettsford to visit Missie (Erin Cottrell) and Willie (Logan Bartholomew). Tensions are mounting in the LaHaye home, though, when drought and plague wipe out Willie's cattle herd and Missie feels the need to go back to work teaching to support the family - something Willie doesn't like at all. But those problems are minor compared to the tragedy that strikes the young pioneer family: the death of their little baby girl. Coupled with the evil money shenanigans of Mayor Sam Doros (John Laughlin), who uses Willie's precarious financial situation to corral him into the role of the town's new sheriff (so Doros can use Willie's office to his advantage in ripping off ranchers in debt), the LaHaye family will need a miracle to stay together.
SPOILERS WARNING!
Some stronger characterizations help Love's Abiding Joy over its melodramatic plot (which is straight out of the silent era). Cottrell has a few scenes where she believably rages against the death of her daughter; those were handled with care and an attention to realism I quite liked. As well, the Mayor Doros character, well played by John Laughlin), is plausibly backstoried (even if it is bargain-basement Freud), giving the viewer a hint at why he turned out the way he did (poverty plus a weak father equals a fighter who wants it all). The final plot twists are well-handled by scripters Douglas Lloyd McIntosh and Bridget Terry, and director Michael Landon, Jr., and although they'll be familiar to Western oater fans (at one point, Laughlin even looks like he's ready to rub his hands together in glee and twirl a non-existent black mustache), they come off well here. Good cinematography by Brian Shanley.
---
LOVE'S UNENDING LEGACY

1886 - three years after the events of Love's Abiding Joy. Missie LaHaye is visiting the grave of her husband, Willie, whose stunt double was shot and killed in a flashback sequence. Returning home to father Clark (Dale Midkiff) and mother Marty (Samantha Smith), Missie finds a new mission in life: taking in an orphaned girl, Belinda Marshall (Holliston Coleman). But instant parenting with the willful, angry Belinda is difficult for the struggling Missie...but perhaps that big, gorgeous hunk of man-sheriff Zach Tyler (Victor Browne) can take her mind of her troubles.

SPOILERS WARNING!

By this point in the Love Comes Softly series, I despaired of seeing anything that remotely dealt with the truly challenging issues pioneers faced on the frontier in late-19th America, and Love's Unending Legacy was no different. This is Harlequin Romance territory, particularly when paperback cover model-type Browne comes on the scene, while the sequences with abused orphans who run away in the scary wilderness at night resembling the homogenized frontier antics ofLittle House on the Prairie (perhaps no coincidence, considering director Landon, Jr.'s involvement). The story offers no surprises whatsoever (who didn't really think that Missie and Zach wouldn't get together at the end? You didn't? Well, then this must be the first movie you've ever watched), while some of the performances are shall we say...casual (Browne is about as animated as his horse). Predictable, with little to say of interest that wasn't already said in the previous films.
---
LOVE'S UNFOLDING DREAM

Belinda Tyler (Scout Taylor-Compton), now a young woman, is looking to become than just another frontier wife and mother. She wants to become a doctor, but old man Doc Jackson (Robert Pine), isn't having any of that nonsense: women belong at home with their babies, according to the crotchety old goat. But Belinda persists, and she eventually snags an assistant's position with Doc, specifically caring for a stroke victim, rich traveling lady Virginia Stafford-Smith (Nancy Linehan Charles). Romantic complications ensue for young Belinda when she meets Drew Simpson (Patrick Levis), a lawyer from back East who's in town to fix up his uncle's spread so he can sell it.

SPOILERS WARNING!

Now it's Dr. Quinn, Medicine Woman. The only thing missing was the emergency appendectomy the movie set up...only to cruelly snatch away (we love emergency appendectomies in films, film people). I suppose you could make a case for young girls being the best match for Love's Unfolding Dream, with its message of empowering young women to vanquish the prejudice against them becoming professionals in their chosen fields...but then again, the simplistic, coincidental nonsense spouted here has about as much to do with reality as the man in the moon, so.... Did the old lady have to be rich, and then offer her support to Belinda to go to school? Wouldn't the story had been more interesting if she didn't have money, or if she didn't want to give Belinda her financial support? Did Belinda and Drew have to wind up together? I mean, I know the conventions of these kind of romantic fictions, but couldn't a bit of dramatic grit find its way into these increasingly sappy, dopey Love Comes Softly films?
---
LOVE TAKES WING

With Drew now dead (the death rate for the married men of the Love Comes Softly series is appalling), Dr. Belinda Simpson (Sarah Jones) moves to the frontier town of Sikeston, where a strange illness has befallen on the town. Many of the townspeople, superstitious already and believing that the town's orphans over at the dilapidated orphanage caused the illness, turn their noses up at the sight of a woman doctor. But Dr. Belinda, free from concern over what petty minds may think (as well as blissfully free of the restrictions of penny-pinching HMOs, nefarious malpractice lawyers, and horror of horrors, Obamacare), begins to experiment on the children, desperately trying to cure their illness before the town washes their hands of the children and lets them die.

SPOILERS WARNING!

A left-over plot, poorly executed here, from a better episode of Rawhide or Wagon Train or any of the countless other network oaters of the 50s and 60s that featured at least one episode where a suspicious town looked for blame when their citizens fell ill from a mysterious disease. Again, the familiarity of the plot isn't bad so much as its implementation is here. It's bad enough that Jones and Haylie Duff as her equally unconvincing physician friend can't pull of "period flavor" to save their lives (both, but particularly Duff, seem far too modern-acting in their interactions for that particular time period, with a casual jokiness to their routine that looks more like SoCal coolness as opposed to late 19th century propriety). And forget the rather strange performance by Cloris Leachman here as the harried, put-upon orphan tender (how do we know she eventually contracted cholera when she already acted like she had it in the first place?), or po-faced Jordan Bridges as sensitive, romantic blacksmith (I just got the giggles typing that) Lee Owens. The lead role by Jones blows the whole deal. Stern and entirely unsympathetic, Jones furrows her brow and looks dispassionately at everyone as if they're annoying here, snapping at people left and right if they so much as look cross-eyed at here. It's an irritating turn, and one I can't for the life of me figure out, particularly in the context of viewers needing to side with Belinda to get behind her mission. A misfire from the get-go.
---
LOVE FINDS A HOME

Dr. Annie Nelson (the woeful Haylie Duff) is pregnant, and she decides to spend some time with her friend Dr. Belinda Simpson (the unsmiling Sarah Jones). But when Annie gets stuck at Belinda's home (Annie's husband has to take a quick surveying trip), Annie's mother-in-law, Mary (Patty Duke), a homeopathic midwife who feels the need to add her two-cents to any and all conversations, stops by Belinda's house, as well, and then the fur really flies. Dr. Belinda resents Mary's cracker-barrel b.s., while Mary resents Belinda's holier-than-thou physician's scorn. Meanwhile, Belinda's daughter Lillian has discovered...boys.

SPOILERS WARNING!

Love Finds a Home, or Patty Duke Yells at Men. What with the homeopathetic element to the Mary character, and Belinda's on-going empowerment issues with the town, as well as the clichéd Lloyd McQueen character (a bully of a husband who needs straightening out by the womenfolk), Love Finds a Home plays more like a trendy Lifetime movie offering rather than the Hallmark Channel (all we're missing are two-and-a-half sex scenes, and someone getting battered). I give up on Duff and Jones (they're utterly hopeless), but Patty Duke.... Don't get me wrong: I adore Patty Duke (loved her show, loved The Miracle Worker, even loved Valley of the Dolls - "Neeeeleeey O'Harrrraaaaaah!"). But her performance here can only be described as...grotesque in its overplaying. When the camera gets in close when she's screaming at some dimwit man, the anger is palpable, but not at all integrated into the drama. It's just uncomfortable. Cliches abound in the script, and mercifully, the Love Comes Softly series comes to an end.

The DVD:


The Video:
A mixture of anamorphic widescreen and full-screen transfers. Love Comes Softly, Love's Abiding Joy, Love's Unfolding Dream, Love Takes Wing, and Love Finds a Home are all widescreen, with solid color, sharpish pictures, and reasonable grain. The rest of the titles are full screen with equally adequate transfers. Compression issues didn't crop up.

The Audio:
The Dolby Digital English 2.0 stereo mixes are on a par with the video transfers: serviceable, but not spectacular. All dialogue is cleanly heard, hiss is at a minimum, and separation effects are few and far between. Subtitles and close-captions are available.

The Extras:
Except for a few Fox trailers, there are no extras for Love Comes Softly - The Complete Collection.

Final Thoughts:
The first two films in the Love Comes Softly - The Complete Collection are quite entertaining little romanticized historical fictions. But the series goes downhill from there. "Family-friendly" values in these films are commendable, but that doesn't excuse poor scripting and shaky performances. You'd do best to rent some individual titles from Love Comes Softly - The Complete Collection before buying.
---
Paul Mavis is an internationally published film and television historian, a member of the Online Film Critics Society, and the author of The Espionage Filmography.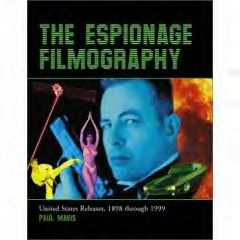 Sponsored Links
DVD Blowouts
Sponsored Links