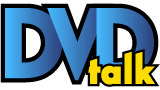 List Price: $19.98 [Buy now and save at Amazon]
---
Hollywood produces plenty of cookie-cutter romantic comedies every year, and the saving grace of many of these films is the chemistry between the two leads. Just hire a good casting director, and if you're lucky, you'll nab one or two megastars that can carry even the most predictable schmaltz to audience pleasing results and a comfy financial finish. In the last few years, however, a new trend has emerged: the "quirky" indie movie. Starting with great movies like Eternal Sunshine of the Spotless Mind and making its way through to today, with trash like (500) Days of Summer, many of these movies have fought to buck the traditional structure of the romantic comedy. To counter this, studios have opened up their own indie labels, creating a midpoint between these two styles: romances with unique twists that nonetheless follow a pretty basic Hollywood formula.



This brings us to Adam, a film that has the opposite problem of those Hollywood films. What sets Adam apart from some of its big-budget genre mates is that its titular character (Hugh Dancy) has Asperger's Syndrome. In case you don't know, Asperger's is a form of autism that causes social problems. Adam's specific problem, as he describes it, is not knowing what other people are thinking. He is unable to pick up on both the non-verbal cues that someone is bored with one of Adam's endlessly detailed explanations, or inflections in one's voice that indicate sarcasm. When we first meet Adam, he is attending his father's funeral, and even though he seems somewhat stoic, it is clear that he is lost. Living alone for the first time, Adam has no one to turn to for help, unless his co-worker buddy Harlan (Frankie Faison) is around.



Adam is doing his laundry one day in the apartment basement, when he meets Beth Buchwald (Rose Byrne). The pair have an awkward conversation about the use of the laundry room and needing the key, and later meet again on the steps, where they have an even more awkward conversation about astronomy, and Beth tries to invite him out. Adam doesn't go, but he does lure Beth into his room, where she is dazzled by the elaborate, detailed star pattern he can project on his walls. Trepidatiously, the two become friends, and later, become intimate, a relationship that eventually comes to the attention of Beth's father Marty (Peter Gallagher), in time for him to sternly disapprove.



One of two things is wrong with Adam. Either the film needs to focus on the love story less, or it needs a new leading lady. Nothing against Rose Byrne, who I liked fine in Sunshine and 28 Weeks Later, but she and Hugh Dancy have no real chemistry with one another. Between the two of them, Dancy is giving the better performance, displaying a carefully measured amount of the condition's various tics without spilling over into "disease" overacting. His work is doubly impressive in that many conditions depicted on-screen are dehabilitating, and the characters in question aren't often capable of raging against it the way Adam is. Thanks to Dancy, not only do you see the condition, and understand Adam's state of mind, but he clearly illustrates the frustration and rage that he has for his predicament and the way that it stunts his ability to interact with people. It's impossible not to feel for him in those awkward pauses where the room falls silent. "I see that you're upset," he says quietly, "but I don't know what to do."



On the other hand, Byrne's performance manages to be both all over the map, yet flat at the same time. There are traces of the take-no-prisoners, sarcastic-but-sweet woman that informs the Manic Pixie Dream Girl character type in the non-nonsense way she approaches Adam's oddities and some of her character's sense of humor. However, in a complete 180, she also does the sweetly innocent daddy's girl in the scenes with Gallagher, playing the sort of naive, sickly-sweet personality that her other half would probably dislike. Both sides stumble over what I think is Byrne's American accent, which hits a few false notes, and neither plays to the strengths I've seen her exhibit in the past (which I would identify as quiet sadness and fierce loyalty). It's a true no-win situation: the two character modes aren't right for each other, they aren't right for Byrne, and Byrne's talents are wrong for the movie being made.



The other possibility, though, is that the movie should just be less about the romance. It is called Adam, after all, and it charts his journey into the larger world, out of the apartment where he spends all his time after losing his under-the-table job at a toy company. I'll tread lightly around spoilers, but in the third reel, Adam's journey becomes literal, and it's a big step for him, requiring him to go entirely out of his comfort zone and do something he knows he needs to do. Unfortunately, he's doing it for Beth, and since the romance lacks the spark it needs for the audience to be invested in it, it's hard to bask in the triumph of the moment. Beth's plotline also simply weighs down the movie, with Gallagher's character pointlessly entangled with a corporate scandal that eventually becomes personal. This thread exists solely to movtivate characters into doing things and is otherwise uninteresting; there has to have been better things for the movie to spend time on (not to mention a better use of Amy Irving as Beth's mother).



In the end, Adam is not a bad or unlikable movie, but it feels incomplete, like it's missing some piece of the puzzle that will justify its existence as something worth making a feature-length movie about. As it is, it's more like the filmmakers took the middle chapters of a book and lopped off the beginning and ending, and what's left is a movie adrift, with well-defined characters in a story for poorly-defined reasons. I like Adam. I want him to succeed. And he certainly changes. But does he succeed? I do not know.



The DVD, Video and Audio

20th Century Fox provided one of their usual single-layer DVD-R screeners, so no judging of the A/V specs or packaging is possible. However, final copy should include a 2.35:1 anamorphic widescreen presentation, along with Dolby Digital 5.1, French and Spanish 2.0, English captions for the deaf and hard of hearing, and Spanish subtitles.



The Extras

A very low-key commentary is provided, with writer/director Max Mayer and producer Leslie Urdang. The track is primarily led by Mayer, with Urdang only chiming in from time to time, and the writer/director talks primarily about the emotional and character goals he had when writing Adam, mixed with a lot of production minutia like the locations in which the movie was shot. More than anything, it's a quiet discussion, and as the track continues, more and more gaps of silence appear, so many viewers will probably want to skip through to their favorite scenes.



Interestingly, the alternate ending (3:42) provided is, as far as I'm concerned, superior to the final ending in many ways. The theatrical ending beats the audience over the head with the many ways that Max has changed, and it lacks a poignant line of voice-over narration from Byrne included in the original, not to mention Dancy's performance is superior in the original (given that the alternate is no doubt a reshoot, perhaps distance from the character was a problem). Mayer provides some commentary on the clip (approximately half of it), but his reasoning ("too subtle") doesn't really prevent me from wondering why they ditched it -- even the song they chose works better. Next, five deleted and alternate scenes (7:49) -- four deleted and one alternate -- aren't sorely missed, although there is a very good scene where Adam becomes frustrated after a party that foreshadows his reactions in the third act. Further commentary provided by Mayer is on dry side.



"Creating Adam" (7:50) is one of the worst types of featurettes: the kind that literally doesn't hide the fact that it's an extended trailer and just cuts the movie's theatrical trailer in around some interview segments and additional lines here and there. "Fox Movie Channel Presents Life After Film School With Rose Byrne" (9:31) is yet another round of studio-approved film students asking entirely safe questions of the movie's carefully makeuped starlet (seriously -- "what do the boots say about your character?" Really?), who responds with pretty uninteresting answers amidst too many film clips. Between these two film clips, there were only two points of interest: a) that Dancy is a Method actor, which goes towards my theory that he wasn't quite "in the zone" during the new ending, and b) the glimpsed hints that Byrne was less than thrilled with Dancy's style. She also takes a potshot at women crying in movies -- it's definitely more fun to watch out for these brief bits than actually watching the extras.



Trailers for Post Grad, (500) Days of Summer, Whip it, and All About Steve play before the main menu, while additional trailers for Fame, Amelia, Gentlemen Broncos, Jennifer's Body, and "Watch Romantic Movies" are accessible from the special features menu. Adam's original theatrical trailer has not been included. None of the extras were subtitled.



Conclusion

Adam isn't quite as successful as it should be, but it's not a total loss, thanks to Dancy's performance. Rent it, and check out the movie's alternate ending once it's over.
---
Please check out my other DVDTalk DVD, Blu-ray and theatrical reviews and/or follow me on Twitter.
Sponsored Links
Sponsored Links