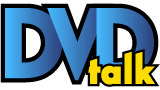 List Price: $36.98 [Buy now and save at Amazon]
---
"It's turgid."



"I just know that there are a lot of people who will say it is the worst film of 2010."



Oh, that's not me lifting random snarky quotes off Metacritic or anything. Nope, that'd be Matthew Goode, the guy with that distant, dazed look on the poster art for Leap Year, trashing his own flick while it was still in theaters. But hey, why stop there?



"[Not having to travel] was the main reason I took it - so that I could come home at the weekends. It wasn't because of the script, trust me."



"Do I feel I let myself down? No. Was it a bad job? Yes, it was. But, you know, I had a nice time and I got paid."



...and yikes, he's not wrong.



So,











[click on the thumbnail to enlarge]





Anna

(Amy Adams)

is a shrewish, impossibly uptight control freak whose boyfriend of four years

(Adam Scott)

still hasn't popped the question. Since she's a woman, this is a romantic comedy, and I'm writing this in 1955, it kinda goes without saying that Anna has no value or self-worth unless there's a diamond on her finger. Instead of...y'know, telling Jeremy "hey, we should probably get married", Anna hops on a plane and sets out for Dublin where he's away on some medical conference. See, on February 29th -- once every four years! -- there's a proud old Irish tradition that women...get this...women can propose to men. 'Cause, y'know, on those other 1,460 days in between, you'd be spayed and tossed down a deep, dark hole for trying something like that, I guess. Anyway, Anna makes it to the UK in one piece, but her flight's derailed all the way over to Wales, and the sloggy rainy weather has shut down pretty much every form of transportation. A tugboat or something eventually drops her off on the shore of some tiny Irish village, and ooooooooooh, Dublin seems so close that she can practically smell the Guinness. There are still miles to go before she can sleep and all that, so Anna pokes around the local pub to try to find someone to give her a ride the rest of the way. Hey, look, it's Declan

(Matthew Goode)

...a mischievous Oirish scamp and the only guy in who knows how many hundreds of kilometers with a functioning car, I guess. He's a wily, carefree spirit...she's a frigid control freak from the big city...cram them together in a rickety Renault for a couple of days and golly, sparks are gonna fly!



Look, you don't need a run through the plot. If you've ever suffered through a romantic comedy before, you can unerringly predict every scene, every gag, and every beat throughout Leap Year. I mean, it's a romantic comedy-slash-road movie, so does she trash Declan's car? Yes. Lose her overpriced luggage? Yes. There's a scene where a bunch of cows are blocking the road. Do Anna's $600 designer shoes wind up heel-deep in cow poop? Yes. Does Declan walk in on Anna when she's pretty much naked? Yes. Are they mistaken for newlyweds and have to keep that charade going for a while, including --











[click on the thumbnail to enlarge]





gulp! --
kissing? Of course. Is there a montage where you watch the two of 'em fall in love over the span of what maybe amounts to an hour and a half in real-world-time? Naturally. Does Anna make it to Ireland and quickly realize that she's going to have to choose between her boyfriend of four years and a guy she's known for a couple of days and could barely stomach for three-quarters of that? C'mon.



The frustrating thing isn't that Leap Year aims high and misses the mark. Something ambitious, someone trying something distinctive or unique...I'd at least grade on a curve for something like that. No, Leap Year is aggressively generic, devoid of anything resembling wit, a spark of life, imagination, or charm. It brings in a pretty uniformly terrific cast -- Amy Adams, Matthew Goode, Adam Scott, John Lithgow, and Kaitlin Olson -- only to completely piss away their talents. At no point does Leap Year threaten to lob out anything clever, unexpected, or even a little bit funny. Nope, the movie marches in lockstep with the most stale romantic comedy formula you could dream up for a hundred minutes straight. Hell, outside of a couple of beautifully atmospheric scenes, it can barely be bothered to take advantage of its Irish backdrop. Clearly writers Harry Elfont and Deborah Kaplan (whose Josie and the Pussycats I will defend to my dying breath) don't seem to know too much more about Ireland than they picked up on Irish Spring and Lucky Charms commercials, so everyone's quaint, quirky, and/or drunk, but they do it in a charming Irish lilt. Oh, and even though every last frame of Leap Year was snapped in Ireland, I guess the filmmakers couldn't nail the shots they wanted, so there's a horrific amount of clunky green screen effects where Amy Adams and Matthew Goode look like Colorforms slapped on top of a postcard. I think you're supposed to marvel and think, "golly, Ireland's gorgeous!", but I'm so cold and bitter that I just hoped the community college kids they got to do that digital compositing at least got class credit for it. Leap Year's about as authentically Irish as a Shamrock Shake.



Shrill, unimaginative, hollow, soulcrushingly laughless, and, as someone with at least five or six firing synapses, kind of insulting: Skip It.






Video



---

Ireland...? Gorgeous. Amy Adams...? Well, I think it's probably terrifyingly well-documented where I stand there. This Blu-ray disc...? Not exactly in either of those leagues, no, but I'd still say it looks very nice. The photography throughout the early stretches in "Boston" is deliberately soft and diffused, but once the backdrop zips over to the other side of the pond, the definition and detail get more of a chance to shine. The bluffs in particular look spectacular in high definition. There's just something about anamorphic cinematography that makes me feel all warm and fuzzy inside, and that's enough for Leap Year to score a check in the 'Win' column. The grain structure is subdued but doesn't look like it's been filtered away, and this being a day-and-date release and all, it kind of goes without saying that there aren't any nasty specks or gashes in the source. The image is a touch softer than average, but that's hardly a shock considering that this is an anamorphic production. Contrast is consistently robust, bolstered by deep, inky blacks. The palette packs as much of a wallop as it can considering that a fair amount of the flick is gloomy and overcast. Leap Year wouldn't be the first Blu-ray disc I'd yank off the shelf to show off my overpriced home theater rig, but I'm still very happy with the way it turned out in high-def, and it's definitely worth the upgrade over a standard definition DVD. I mean, if you're gonna suffer through Leap Year, you might as well do it in HD.



Even with as short as Leap Year is, Universal clearly takes the bitrate of its releases seriously enough to let the movie spill over into a second layer. Not every studio would do that, after all. Leap Year is presented in its original aspect ratio of 2.39:1, and the video's been encoded with VC-1.






Audio



---





Shot on location! And by "location", I mean "in front of a green screen"!





Leap Year sports a pretty lively six-channel, 24-bit DTS-HD Master Audio soundtrack. I'm used to romantic comedies shrugging off the rear channels, but the sound design here is much more playful than most. There's a sense of atmosphere that never really lets up...everything from a gentle breeze rustling in the surrounds all the way to a parade of torrential downpours. There's even a little bit of directionality to the dialogue at one point, and some of the wackier-exclamation-point action bits like Declan's crappy Renault soaring into a lake are reinforced nicely in the rears too. This isn't a genre that lets the subwoofer trot out to play all that often, but Leap Year packs a surprisingly healthy low-end...some turbulence in the air, stomping along to the beat for a wedding dance, and adding a meaty thud to the punches in a bar brawl, to spout off a few. Dialogue is consistently clean and clear throughout, and I couldn't spot any clipping or distortion. Definitely a couple of notches above average for this sort of flick.



Also included are lossy DTS dubs in Spanish and French. Subtitles, meanwhile, are belted out in English

(SDH)

, French, and Spanish.






Extras



---

Yeah, so this won't take long.



Deleted Scenes (7 min.;

HD

): The first couple of bits in this reel pointlessly bridge scenes...y'know, Anna's pop driving her to the airport and something like eight seconds of her hopping aboard a rickety little boat. Two scenes snipped out near the end actually would've been better off in the final cut, though. The smart money says you already know whose arms Anna's gonna fall into at the end of the day, but the movie makes her decision seem ridiculously abrupt. Two of the additional scenes served up here do a better job making that seem...what's the word I'm looking for here...oh yeah, rational. Of course, just when Leap Year seems as if it might actually score a point, it chucks out a stupid gag that would've played right before the end credits rolled. Ack.


...and that's it. No commentary. No interviews. No outtakes. No "hey, let's take a tour of Ireland with the cast!" puff piece. Nothing.



There are some online bells and whistles waiting in the wings -- you can let your pals on Facebook know that you just shoved Leap Year in your BD deck! -- but the switch hasn't been flipped on any of that as I'm scribbling all this down. There's no digital copy this time around, but Leap Year does come packaged in a glossy metallic slipcover, so there's that.






The Final Word



---

Leap Year slogs through pretty much every last romantic comedy cliché, shrugs for a sec, and then starts thumbing through the Big Book of Oirish Stereotypes. The flick squanders the charms of an immensely talented cast, stamping out anything that might accidentally be mistaken for a sense of humor, and its slavish devotion to the most insufferably stale romantic comedy formulas ensures that there's not so much as a single surprise lurking around anywhere in here. So...yeah. Skip It.






Why Not? A Bunch of Screengrabs of Amy Adams



---
Sponsored Links
Sponsored Links