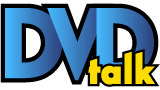 Other // Unrated // March 12, 2010
List Price: Unknown [Buy now and save at Anrdoezrs]
---
We get the tip-off early on that Mike Scotti is more than a Marine lieutenant who happened to grab a video camera on his way to fight in the Middle East. As he packs his bags for his deployment to Iraq in January 2003, he tells us that he broke his previous camera when he strapped it to his body while rappelling out of a chopper. "But I got the shot, though," he grins. That's not something a soldier shooting home movies says. That's filmmaker talk.
Director Kristian Fraga's Severe Clear assembled the hours of tapes Scotti shot in 2003, as his company traveled the Persia Gulf to Kuwait, and through Iraq as part of the first push to Baghdad. In its specific focus on that moment of the War on Terror, it's something like a non-fiction version of Generation Kill. As with that show, it offers an honest and gloss-free look at the men on the ground--presumably thanks to Scotti's status as a member of the company, his fellow troops feel free to be themselves, so it often feels like we're eavesdropping, catching these guys with their guards down. "I think every marine is inherently loyal and a little bit crazy," he notes, and there's no evidence to the contrary here.
Though Scotti is not the credited writer/director, Fraga takes great pains to present his story as a first-person narrative; the footage of his mission is supplemented by voice-overs of journal entries and letters home. It lives in the present tense with him--he does not comment from the vantage point of the present day, either to the comments over others (those infuriatingly inaccurate Bush, Cheney, and Powell clips are allowed to speak for themselves) or himself. That makes the voice-overs about why he's there all the more unfortunate; he carries a picture of a high school friend who died in the 9/11 attacks as a reminder of why they're there ("I just have to look at my picture of Beth and I know we're doing the right thing"), talks of the mission being "revenge" and "payback for September 11th," and asserts, "there will be no debate once we find Saddam's weapons."
By the end of the film, he will have some different things to say. You start to sense the frustration of the marines early on, as they point out their weak equipment, or when, in the midst of an unsuccessful translation attempt, Scotti remarks into camera, "Note to Secretary of Defense: next time we invade a country, you might wanna send a couple more guys who speak the native fucking language." By the end of the film, as his frustration mounts, Fraga allows himself a few ironic counterpoints, like playing Rumsfeld's "henny penny the sky is falling" comments over chaotic video of looting, bloodshed, and bodies in the Iraqi streets. Those moments pack a punch, as do the unfortunate truths of Scotti's final letter home from Iraq.
There is, unsurprisingly, an abundance of handheld footage, and folks who get woozy from a surplus of that would be well-advised to stay away. Some of the post-production filmmaking is a little sloppy as well--there are clear mistakes and occasional typos in the subtitles (you "breathe in" air, not "breath in"), which are frequently required because of the poor audio quality from the built-in condenser microphones typical of handheld consumer cameras.
There's also the issue of overkill; there has been, as you might have noticed, an overabundance of Iraq-related documentaries over the past several years, from the intellectual policy analysis of No End in Sight to the media analysis of Control Room to the investigations of Standard Operating Procedure and Ghosts of Abu Ghraib to the personal profiles of The Ground Truth and Body of War to the partisan bomb-tossing of Uncovered and Fahrenheit 9/11. Even this kind of up-close, handheld account of the conflict has been done before, in films like Gunner Palace. To be frank, there's a glut of these movies, and this late in the game, a documentary has to be extraordinarily powerful, or gut-wrenching, or moving, in order to stick out from that pack. Severe Clear isn't quite that good. But it does have some keen insights and valuable footage, and it conveys a palpable sense (the fires, the bodies, the smells) of its subjects' day-to-day lives.
Jason lives in New York. He holds an MA in Cultural Reporting and Criticism from NYU.
Sponsored Links
Sponsored Links