Rich Man, Poor Man: The Complete Collection
List Price: $79.95 [Buy now and save at Amazon]
---
A true TV "event," to be sure...35 years ago. A&E and NBC Universal have released Rich Man, Poor Man, the classic miniseries from 1976 based on the best-selling Irwin Shaw novel, starring Peter Strauss, Nick Nolte, Susan Blakely, and a host of familiar TV and movie star names. Curiously, someone over in A&E's marketing department forgot to put Rich Man, Poor Man: The Complete Collection on the front cover and spine of this boxed set (it's only in small print on the back), thereby missing out on the draw of having potential buyers know that this disc set not only includes the original 10-hour miniseries (minus the commercials), but also the entire Rich Man, Poor Man: Book II follow-up series (strike one, A&E). It's not possible to experience the original mini the same way we did way back in 1976 ("tame" doesn't begin to describe the-then "scandalous" elements of the storyline), but a good yarn is a good yarn, regardless of context, and the performances are almost all perfect. As for Book II...it's an acquired taste, admittedly, and a welcome one in this collection (as for the one-episode commentary from star Peter Strauss...). Let's look at each "book" separately.
RICH MAN, POOR MAN

A detailed synopsis, although helpful to the later discussion, isn't possible in the scope of this review, so we'll just have to hit the high points...with possible spoilers, so be forewarned. Port Philip, New York, on VE Night, 1945, and two brothers celebrate in two entirely different ways. Ambitious, determined straight-arrow Rudy Jordache (Peter Strauss) blows America the Beautiful on his horn for the reverent teens at the local bonfire, while younger brother/hellcat/trouble-maker Tom Jordache (Nick Nolte) sits atop the football field goal post, sneering, "How corny can you get?" before he sneaks into a movie theatre and starts a vicious fight with a veteran. Love, competition, and diametrically opposed views on how to live their lives mark the brothers' contentious relationship, no doubt directly influenced by their emotionally-closed off, complicated father, Axel Jordache (Edward Asner). A German immigrant who survived the horrors of WWI, Axel works in a tiny, rented bakery, salting away what little money he earns. Violent, distrustful of everyone, and bitterly cynical, Axel's relationship with his wife, Mary (Dorothy McGuire), is fraught with disappointments and recriminations on both sides (Mary hates Axel for driving her from the church and failing to become a financial success, and Axel hates her for her pious rejection of him as a man).
Enter Julie Prescott (Susan Blakely), an absolutely luscious innocent in bobby sox and black Maryjanes who works at a local veterans' hospital when she's not in school, and who longs to ditch her jerkwater hometown. Not so innocent is her eventual desire for sex with her boyfriend Rudy, who typically flubs his one shot at it, before she almost sets her sights on taboo sex partner Arnold Simms (Mike Evans), a black serviceman who knowingly plays on Julie's sublimated, but unmistakable, desires. Eventually, Julie discovers the wonderments of illicit, immoral carnality with silky, perverse factory owner Teddy Boylan (Robert Reed), who delights in introducing Julie to more adult pleasures, but who hypocritically wants Julie to stay quiet about her own increasingly frank, open sexuality. Spinning off from the safe confines of Port Philip, Julie tries her luck in New York as an actress (via all that money Teddy Boylan paid her); Rudy goes off to college (again via Teddy Boylan's influence), and Tom is run out of town on a rail...after burning down Teddy Boylan's greenhouse. Thus sets into motion the constantly departing and intertwining lives of these three young Americans as they navigate the seemingly safe but nervous decades between WWII and the Vietnam War. Rudy, through hard work and an association with department store magnet Duncan Calderwood (Ray Milland), becomes a millionaire businessman who naturally gravitates towards politics (with the shifty guidance of powerbroker Marsh Goodwin, played by Van Johnson); Julie has a child with a weak, sniveling philanderer, writer Willie Abbott (Bill Bixby), before she discovers her talents as a photojournalist (and her eventual craving for the bottle); and Tom ekes out a meager existence boxing, before he, too, marries (badly, in this case, to alley cat Talia Shire), and buys a boat and settles in the south of France. But none of the three can escape their seemingly pre-ordained fates--particularly when that fate is embodied by dangerous psychopathic murderer/rapist Arthur Falconetti (William Smith).
MAJOR SPOILERS ALERT!
I've written several times before about the evolution of the miniseries format, so I'm not going to go into great detail about it again, but suffice it to say that Rich Man, Poor Man, although not "the first-ever dramatic miniseries to appear on American television," as A&E incorrectly states on the back cover of this set (strike two, A&E), was certainly the first sustained blockbuster of the genre. NBC actually holds rights to producing the first American "mini" with their 1973 broadcast of Joseph Wambaugh's The Blue Knight, starring William Holden. In April of 1974, ABC scored a ratings success with an all-star adaptation of Leon Uris' best-seller, QB VII, a film that looks closer to the miniseries model you see in Rich Man, Poor Man. And one can make an argument for including PBS' airings of British-made minis in the early 70s like Upstairs, Downstairs, that pulled in boffo ratings...within the context of typical PBS ratings, of course (which still means virtually non-existent in comparison to Big Three ratings). But there's no question that Rich Man, Poor Man's debut in February of 1976 started the ball rolling for the "golden age" of the miniseries (late 70s through the late 80s), creating a template of sorts for many future productions (best-selling source novel, lots of star cameos and supporting turns, plenty of sex and action). At the time, Rich Man, Poor Man was the absolute cutting edge of technology, if you will, in presenting televised drama, and its appearance created a tsunami in the Nielsen's that's difficult to comprehend in today's TV world (with just twelve episodes in February and March of 1976, Rich Man, Poor Man still managed to come in as the second-most watched show in the country for the entire 1975-1976 season, right behind ratings Godzilla All in the Family).
With that being said, it's impossible to divorce nostalgia from the positive experience of watching Rich Man, Poor Man again, because there's no way to replicate the dramatic, powerful impact it had on its original viewers back in 1976. Too many elements have changed on today's television landscape for Rich Man, Poor Man to startle new viewers, at least in terms of its then-salacious, taboos subject matters, since those outsized audience draws for 1976 have all but been negated by the common-place, in-your-face nature of sex and violence in today's TV series. I was 10 when Rich Man, Poor Man first aired, and believe me, the buzz from viewers and critics was, "this is hot stuff." Of course, the serial nature of the long-form story continued to bring back viewers, along with the so-called "new" format of the mini (a form that we've seen wasn't all that new in February, 1976), but what viewers really talked about the next day was the frank nature of the show. "Mature" television wasn't a novelty by 1976 (it had been advancing quietly on all fronts before All in the Family really brought down the floodgates), but regular TV audiences were still taken aback by Rich Man, Poor Man's bluntness. Scenes such as Tom telling Rudy he better "nail" Julie before someone else does; Axel calling Tom's French teacher a "slut" for letting her "boobs hang out" before he viciously slaps her; Julie coming this close to sleeping with African-American Arnold; the almost subconsciously-filmed suggestion that Julie is laying down on her bed, preparing to masturbate over thoughts of either Rudy or Arnold; Julie's dalliance with Teddy that results in her getting paid for her services (she doesn't give the money back...and she doesn't stop having sex with him, later telling her husband, "The bed part I liked better than anything that ever had happened to me."); Tom's naked bathtub scene with his first true love, Irish maid Clothilde (played by Fionnula Flanagan, who won an Emmy for her performance here); Lynda Day George's character looking boxer Tom up and down before hungrily saying, "Thank god for roadwork...get naked!"; and most taboo of all, the rape of Tom's buddy Ray Dwyer (Herbert Jefferson, Jr.) by psychotic Falconetti (the movie only suggests this...and then avoids any further mention of it like the plague)--all of that was raw stuff for viewers who were still accustomed to more "wholesome" mainstream 1976 network fare like Laverne & Shirley, Happy Days, The Waltons, The Mary Tyler Moore Show, Welcome Back, Kotter, The Bionic Woman and The Six Million Dollar Man. Today, with basic cable and network series regularly offering R-rated doses of sex and violence (at least by 1976 movie standards), those once-titillating scenes from Rich Man, Poor Man play almost as innocently as any random scene from the aforementioned family series.
What may resonate slightly more with modern viewers are Shaw's incidental commentaries on American life after WWII (as filtered through this adaptation), even though the miniseries is careful to keep these asides firmly rooted in the context of the soapish storyline, and mostly in the background. There are a lot of ideas swirling around the various subplots here; even if they aren't dealt with in a direct manner, they give this mini a layer of depth that's missing from its regular series follow-up, Rich Man, Poor Man: Book II. Much is made of Rudy working hard to get ahead...only to pay a terrible emotional price for such industry (a hoary old anti-capitalist, class warfare notion that seems terribly clichéd now), with Rudy unable to stop alienating everyone he loves during his climb to the top, while the prosperous America he helped build spits his accomplishments back in his face (I love Rudy's summation of the sixties: "The 'Love Generation'...vicious little creeps."). Tom pays, too, for embodying the restless, rebellious outsider who rejects mainstream societies' morays; he doesn't escape fate by rejecting the American go-getter life of his brother. Living a life of constant strife (due in no small part to his own violent, sexually open nature), Tom finally finds happiness outside the United States...only to get it in the end when he rejects the violent influences of his hated father and spares Falconetti's life for the second time (if that is indeed Shaw's argument in the novel--violence in yourself should be suppressed at all costs, even at the cost of our own life--it's a goofy one). Even more interesting (due in no small part to palpably sexualized Susan Blakely's performance) is the sexual awakening of Julie, who emerges from the clichés of post-WWII American girlhood where "good" girls don't have naughty thoughts, as a fully-functioning sexual being who actually enjoys the act without guilt. Later on, she has to endure the hypocrisy of her initiating lover who's embarrassed by her honesty towards the subject, before she experiences personal emancipation from a bad marriage through her professional endeavors...only to fall prey to feeling trapped and unsatisfied in a so-called "good" marriage with Rudy. These big themes, along with many smaller sidebars on American capitalism (Bixby's loser Willie Abbott whines about "lucky winners" in business, while Reed's Boylan cynically acknowledges he owes his family mansion to "child labor and substandard working conditions"), the immigrant experience in America, and the politics of corruption in America, where politicians are measured by P.R., polls, and marketing, along with plenty of illegal campaign contributions, pop in and out among the romantic entanglements of Rich Man, Poor Man, giving those more conventional--and more prominent--dynamics, a bit of a boost.
Missed opportunities in the script do crop up, though--particularly a key bit of plotting that I would have thought was a certainty, considering how often the film teased it. If I read the original Rich Man, Poor Man years and years ago (I think I did...), I don't remember the details, but I do know that the character of Julie has been altered significantly: she was Rudy's and Tom's sister in the book. Making such a significant change, it's seems strange that the series would tease several scenes to suggest that both Tom and Julie like what they see in each other (Tom hitting on Julie at the dance, and later his startled reaction to seeing her naked in Teddy's window, and later Julie's obvious up-and-down approval at seeing handsome boxer Tom after so many years), only to keep them apart romantically. It's a small note of discontented expectation, but a discordant one, since TV viewers have been trained to pick up on scenes such as those (it would have added a hell of a dynamic to the brothers' already prickly relationship). Overall, though, the script construction by Dean Riesner is mostly adept at juggling the various subplots here, although there are some awkward jumps in the continuity from time to time, as the viewer has to readjust their bearings before figuring out exactly what's going on (such as the jump from Rudy getting into college, and then suddenly showing up at Ray Milland's office as a college intern for his department store). And as I've written many times before, the appeal of the long-form serial is right within its very structure: we have to keep coming back for more, because we need to know what's going to happen next to the characters we've come to like...or hate. The appeal is the on-going repetition. It's really no different than a soap opera, or even a nighttime serial, such as ABC's previous "groundbreaking" format experiment, Peyton Place (please read my reviews of that important show here). Rich Man, Poor Man may have aspirations to say something important--and indeed, it may do so from time to time--but the dramatic conventions that carry along those messages are as old as the hills (Cain and Abel to start with). And there's nothing wrong with that. The most familiar stories are always the best ones, someone once said.
And along with the primal storytelling pull of Rich Man, Poor Man, which can't help but draw in viewers, the large roster of actors gives the production of sense of scale, of largeness, of importance, that may be artificial, but which works all the same (the same can't be said for the actual production design here, which is mostly restricted to small sets and the Universal backlot, unlike later blockbuster minis that would flaunt epic-sized, multi-million dollar location shoots, such as War and Remembrance, Peter the Great, and Marco Polo). Of the three leads, probably Blakely and Strauss had the best chance of sparking recognition from sharp-eyed TV viewers back 1976. Strauss' big-screen career seemed assured after starring in 1970's controversial Western, Soldier Blue (read my review of that seriously misguided film here); however, according to Strauss on the commentary track here, he returned to supporting roles on episodic TV to further his acting training. 1975, the year of Rich Man, Poor Man's actual production, was a big year for Blakely, having scored a small but memorable role in the previous year's blockbuster, The Towering Inferno, before moving on to a small lead role in the flop Report to the Commissioner and the subsequent drive-in and cable cult favorites The Lords of Flatbush (where she was beautiful and effective, as always), and Capone. As for Nolte, it's ironic the least-exposed actor in the bunch would arguably become the highest profile name here, having secured tiny roles in made-for-TV fare like the excellent The California Kid with Martin Sheen, before exploding onto the scene with Rich Man, Poor Man (at least highest profile in feature films; Strauss owned the mini and made-for-TV movie genres for almost two decades, with Blakely no slouch in that format, either--how about someone releasing her terrific TV movie, Secrets?).
Nolte has the flashiest role, to be sure, and it's easy to see that his outsized personality and raw, edgy talent are too big for the smaller confines of the television screen (remember, many of us back in 1976 saw Rich Man, Poor Man on 19in screens or smaller...and quite a few of them still in black and white, if that's even possible to comprehend). He has that dangerous unpredictability that lets you know he's only going to be on TV for so long, and it's a perfect fit for the Tom character. His later scenes aren't as effective (more from the scripting than the performance), but the impact of his earlier scenes stays with you. Blakely, too, has a showy role here, going from not-so-innocent high-schooler (I get the vapors when I see her in her bobby sox and Maryjanes...), to unhappily married mother, to professional photojournalist, to rich man's messy, alcoholic wife, and, as always with this underrated actress, she pulls it off without a hitch, particularly the earlier scenes where Blakely does dewy, soft eroticism better than any TV actress from that time (she has the loveliest, saddest blue eyes in TV). Strauss has probably the most difficult role--the "straight" one--where he must gradually evolve the young, earnest, slightly callow, naïve go-getter Rudy into an accomplished, powerful millionaire businessman/politician who wonders existentially where his life has gone wrong. That's a tough line to walk over twelve episodes, and Strauss is remarkably controlled (considering the film was probably shot out of sequence) in getting across that build. Of all the actors that make brief or extended supporting turns here (and it's an impressive list, including Dorothy McGuire, Van Johnson, Bill Bixby, Ray Milland, Gloria Grahame, Dorothy Malone, Craig Stevens, George Maharis, Lynda Day George, Steve Allen, Norman Fell, Talia Shire, Kay Lenz, Murray Hamilton, Mike Evans, Tim McIntire, and Andrew Duggan) the heaviest hitters are Edward Asner and Robert Reed. Reed, forever saddled with the baggage of being America's favorite sitcom dad in the delightful The Brady Bunch, shows just how talented and underrated he was as a dramatic actor with his silkily perverse turn as Teddy Boylan. Playing a character who constantly watches and calculates, Reed is creepily effective as he quietly looks over the three youths here, figuring out how best to play with them. Asner, who won an Emmy for his turn here, is equally memorable in an entirely different way, essaying a German immigrant whose barely suppressed rage has twisted and warped his view of life. It's a powerhouse performance, particularly in startling comparison to his gruff but sweet and cuddly turn as Lou Grant in his best-remembered role on The Mary Tyler Moore Show. And almost to an actor, the rest are spot-on in their roles--Bixby is weak and sniveling; Allen is a disgusting creep; Milland is alternately cranky and vulnerable; Johnson is beautifully smooth and shallow, McGuire is at first put-upon and miserable, and then calcified and obstinate; McIntire is edgy, funny, and loud; and Smith is believably unhinged. Those turns, along with the socko lead performances and the can't-miss serial script, make Rich Man, Poor Man a must-see TV mini...even if the thrill is gone after 35 years.
---
RICH MAN, POOR MAN: BOOK II
Picking up somewhat confusingly from where the original miniseries left off (I though Rudy's Senate career was over after beating up that hippie?), Senator Rudy Jordache (Peter Strauss) has his hands full. Splitting from his wife, Julie (Susan Blakely), Rudy concentrates on his business career again, when he inherits an electronics firm from former boss Duncan Calderwood (Ray Milland). Hoping to reconstruct a family unit for himself when Julie dies in Vietnam, Rudy brings his nephew Wesley Jordache (Gregg Henry) and his stepson Billy (James Carroll Jordan), to his home in Whitby, New York. Both young men are damaged by the deaths of their parents, and prove to be tough-sells for positions in Rudy's "one big happy family" scheme. Rudy suggests that Wes start working at his electronics plant, where the sensitive Wes falls in love with Ramona (Penny Peyser), the daughter of strident, gruff union leader Scotty (John Anderson). Angry hustler Billy doesn't want Rudy's help (he still blames Rudy for the death of his father, played by Bill Bixby in the original mini), so he goes into business for himself, squeezing his way into Greenway Records, a once-hot New York hitmaker run by Phil Greenberg (Sorrell Booke).
Trouble brews, though, for this makeshift family when Rudy discovers nefarious goings-on with the shadowy Tricorp company, run by even more mysterious billionaire powerbroker, Charles Estep (Peter Haskell). Intent on ruining Rudy once he can't buy him off with the keys to the White House, Rudy must race against time to discover what secret Estep is afraid that Rudy might uncover before Estep runs him out of office or worse--kills him, by way of convenient Jordache nemesis, Arthur Falconetti (Wiliam Smith), the psychopath that killed Rudy's brother Tom. Wes finds romance difficult with virgin Romana...particularly when hotshot Billy sleeps with her first, and eventually all the Jordaches are out to kill Falconetti (and vice versa) when Estep puts his final plan into action to eliminate Rudy.
MAJOR SPOILERS ALERT!
I know I didn't tune into Rich Man, Poor Man: Book II back in 1976 (most likely because it was on against M*A*S*H, One Day at a Time, and Police Woman), so this was all new to me, and quite surprisingly, I enjoyed it thoroughly, even though it's entirely different in tone than the original mini upon which it's loosely based. Whereas the original mini has the trappings of Irwin Shaw's middle-brow seriousness to its epic, almost Biblical tale of two brothers getting lost in the post-WWII bloom of America, Rich Man, Poor Man: Book II is unabashed night-time soap opera, looking exactly like a prototype for super-successful outings such as Dallas, Falcon Crest, Dynasty, and Knots Landing that would follow only a few years later. Indeed, it's rather surprising that Rich Man, Poor Man: Book II didn't last more than a year, considering it wound up at an entirely respectful 21st for the year's ratings against such heavy competition. Had it hung around just another year or two, it could have been seen as the leader of the resurgence of all those heavy-hitter prime-time network soaps (I haven't come across any hard facts on why the show was cancelled after just one year; my best guess might be that the show cost too much in relation to its solid but unspectacular ratings).
Clearly, there's an effort here to recreate the kind of sibling rivalry that fueled the first mini, but equally clearly, Henry and Jordan ain't Strauss and Nolte. In fact, the least interesting aspect of Rich Man, Poor Man: Book II are these attempts by the screenwriters to dredge up memories of the first mini by plugging in Wes or Billy into situations that are supposed to remind us that they're the heir apparents of their more famous (and better written) parent characters. About 1/3 of the way through the 22 "chapters" of this series, I wrote in my notes, "I don't care about these creeps," and that about sums it up for the Wes and Billy characters (Wes, the son of that sonavabitch Tom Jordache, is indescribably wimpy, while Billy is laughably jivy and false-hip). Now, I've enjoyed both Jordan and Henry in subsequent outings (Henry in particular made me laugh out loud in his great turn with Mel Gibson in Payback), so let's chalk this outing up to youthful inexperience. Even with that caveat, though, it's difficult at best to warm up to these two callow, unbelievable ciphers whose dialogue is as haphazard as their thesping.
Not helping matters in the script department is the clunky opening episodes that throw out two zero-interest main subplots--union troubles and the record-making biz--neither of which are put over with even a modicum of either realism or entertaining outrageousness. Only when Rich Man, Poor Man: Book II starts to indulge in post-Watergate hangover fantasies (even though the story is set in 1968, on the verge of Nixon gaining office) about all-powerful corporations and powerbrokers controlling every aspect of the U.S. government, does the series begin to take off (wait...that's no fantasy). Rudy's battle against Charles Estep has a confident, methodical sweep to it that I found quite entertaining, and particularly reminiscent of later night-time soap shenanigans involving politics and business (especially some of the complicated Knots Landing plots with William Devane's Greg Sumner character). The script has to do back-flips to explain how Republican Rudy isn't as evil as his evil Republican and Democrat counterparts, which is all the more entertaining, in context, when you realize this series was being produced during the "euphoria" of Jimmy Carter's impending presidency (hee hee!). Balanced against this relatively exciting, suspenseful subplot, the delightfully looney plot of Book I's Falconetti character trying to waste everyone in sight, kicks Rich Man, Poor Man: Book II into overdrive. Anyone growing up on endless cop and detective shows of the 1970s will recognize this subplot from countless other episodes from series like Mannix, Cannon, The Rookies, or Hawaii Five-O, where a crazed, mad-dog killer whines and mewls and pukes like a poisoned dog while stalking and zapping people left and right. The fact that exploitation icon William Smith gets a chance to do this not in just one episode but in almost 22, makes Rich Man, Poor Man: Book II something of classic for devotees of trash TV.
Indeed, hilarious touches abound throughout Rich Man, Poor Man: Book II, from the intentional (clueless virgin Ramona reads Valley of the Dolls for guidance) to the unintentional...and the unintentional ones definitely wins out. It doesn't get much more amusing than seeing 60s hippie icon Arlo Guthrie not only "act" but sing two songs (I'll Fly Away and what else: the execrable Alice's Restaurant for the gazillionth, unwanted time). Or poor Cassie Yates channeling Stevie Nicks for her cleaned-up Janis Joplin character, lip-synching So Mamma, Leave the Front Door Open To-Nite, while she discusses the rights of her body to an uncomprehending Billy. She also owns the most hysterical bit of dialogue in Rich Man, Poor Man: Book II, when she throatily exclaims, "Come here, Billy. I'm going to make love to you...be brave." What the hell does that mean: "be brave?" If I heard that, I'd immediately head for the hills. Falcon Crest fans will enjoy cold, hard, luscious Susan Sullivan "faking it" with Rudy because it's enough already and she just wants to get some sleep. Billy and Ramona can't even get skinny dipping right--they leave their clothes on (that's...fun), and in the series' best scene, the principal from Fame, Ken Swofford, not only beats the crap out of Cro-Magnon American actor William Smith (right...), but makes him crawl on the floor after it's over. Jackpot! Now that's garbage TV, and once you forget about wimps Wes and Billy and add in the zippy political espionage subplot of Rudy's battle with the evil Tricorp Company, you've got yourself a hell of an entertaining (and unintentionally funny) prime-time soap.
Here are the 34 "chapters" in the 9-disc set, Rich Man, Poor Man: The Complete Collection, as described on its slimcases:
BOOK I
DISC ONE
Chapter 1
As the small town of Port Philip, NY, celebrates V.E. Night (May 8, 1945), the hard-working Jordache family struggles to say afloat. Eldest son and overachiever Rudy Jordache courts girlfriend Julie Prescott, as his unruly brother Tom courts trouble.
Chapter 2
Mrs. Jordache laments missed opportunities, while Julie begins a clandestine affair with the wealthy Mr. Boylan. Tom ignites more trouble and is sent off to Uncle Harold's in California, and Rudy sets his sights on college.
Chapter 3
Julie becomes a fledgling actress in New York City, where she meets Captain William Abbott. In California, Tom shows promise as a boxer and begins an affair with Harold's housekeeper Clothilde--but his happiness is short-lived.
Chapter 4
Devastated by the loss of Clothlide, Tom runs into the arms of Teresa Santoro. Now at Whitby College, Rudy lands a job with department store owner Duncan Calderwood. After sacrificing his life's savings, Mr. Jordache disappears.
DISC TWO
Chapter 5
Now 1950, tom returns home to find dramatic changes in Port Philip. Rudy graduates from college and learns that Julie is a wife and mother. Frustrated with Willie's irresponsibility, Julie sparks a career as a photojournalist.
Chapter 6
Thriving in his management role, Rudy pushes Calderwood to open the first suburban mall. Julie's problems with Willie intensify, and her son Billy is hospitalized. Tom repays an old debt, but at the cost of Teresa and son Wesley.
Chapter 7
Now in L.A., Tom begins training with champ Joey Quales, and starts a dangerous affair with Joey's girl, Linda. Meanwhile, Rudy learns of Julie's divorce and vows that they will finally marry.
Chapter 8
Hunted by the mob, Tom is forced to flee the country as a sailor. Willie returns home and interrupts Rudy and Julie's rekindled romance, resulting in an unexpected tragedy.
DISC THREE
Chapter 9
Rudy decides to venture into politics and persuades Julie to marry him, although they soon encounter heartbreak. Tom struggles with the villainous Falconetti aboard his ship, and he and new buddy Roy are beguiled by the French Riviera.
Chapter 10
When Falconetti assaults Roy, Tom is forced to fight. Julie starts drinking to cope with Rudy's political career, and Mrs. Jordache is hospitalized. After an emotional goodbye, Tom learns he is a rich man--thanks to Rudy.
Chapter 11
Tom, Roy, and their new chef Kate are visited by high-profile guests on their boat in the Riviera, and finally welcome Tom's son Wesley. Rudy struggles with his new role as senator as his relationship with Julie deteriorates.
Chapter 12
Julie's drinking spirals out of control, while Rudy loses his temper and causes a tragic accident. Tom and Kate are happily married in France--but the festivities turn terrifying with the appearance of Falconetti.
BOOK II
DISC FOUR
Chapter 1
Still in the Riviera, Kate and Wesley consider an invitation from Rudy. Rudy puts Falconetti behind bars, and separates from Julie. Later, he agrees to help the ailing Calderwood with a mysterious case of industrial espionage.
Chapter 2
Rudy travels to war-torn Vietnam to investigate Calderwood's missing electronics shipments, learning that a company called Tricorp has sabotaged deliveries. Here he runs into Julie, and the two relive happier days--but are interrupted by a horrible accident.
Chapter 3
Billy moves in with Wes and Rudy in Whitby, and Wes begins work at Rudy's new electronics plant, where he meets the union leader's daughter Ramona Scott. Billy lands a job at Greenway Records, and Roy appears with news of Falconetti.
Chapter 4
Things heat up between lawyer Maggie Porter and Rudy as they investigate Tricorp and its powerful owner Charles Estep. Sparks fly between Wes and Ramona, too, although a night out with Billy complicates matters.
DISC FIVE
Chapter 5
A suspicious strike at Rudy's electronics plant causes tension between Wes and Ramona, while in New York City Billy discovers singer Annie Adams. Hungry for revenge, Falconetti sets out for Whitby.
Chapter 6
Maggie's daughter Diane arrives unexpectedly in New York and reopens old wounds. Rudy and Wes cross the picket line, but events turn violent when national is called in to help the local union.
Chapter 7
Scotty admits the strike was orchestrated by national, while Charles worries that Rudy is dangerously close to a secret that could destroy his wife Claire. When Wes and Rudy leave the hospital, Falconetti is waiting.
Chapter 8
After a nearly fatal shooting, Wes and Rudy alert police about Falconetti. Billy makes a $50,000 investment, and Diane visits Whitby. Finally, Rudy races to New Orleans to find Charles' former mistress Sarah Hunt.
DISC SIX
Chapter 9
Still in New Orleans, Rudy learns that Sarah has vanished with Charles' assistant Raymond--and is soon after found dead. Billy takes Ramona out for a wild night, and Scotty disappears.
Chapter 10
In Dallas, Charles worries about Albert Dietrich--Claire's real father--and locates Rudy's weak spot. Up at Whitby, Wes learns about Billy and Ramona and a bitter fight ensues.
Chapter 11
Charles and Claire battle rumors regarding Claire's mysterious past, and Charles forges a connection with Falconetti. Billy and Annie travel to a Los Angeles telethon, as Rudy pushes for a senate investigation of Tricorp.
Chapter 12
Rudy receives a call from John Franklin, Charles' chief financial advisor, who promises hard evidence. Wes joins Roy on his boat--until Falconetti blows them out of the water.
DISC SEVEN
Chapter 13
Kate returns for Roy's funeral and sticks around to cheer up Rudy, while in Dallas Charles and Claire are subpoenaed. To Diane's dismay, Wes leaves Whitby to hunt down Falconetti in Las Vegas.
Chapter 14
Tension builds between Charles and Claire as Rudy unearths more about Claire's past, despite Franklin's refusal to discuss Dietrich. Charles propositions Billy as a spy--and he doesn't take no for an answer.
Chapter 15
Ramona arrives in D.C. to help Rudy as he clashes with the senate committee. Charles has trouble keeping Falconetti quiet in Las Vegas, and Claire disappears. Finally, Billy supplies Charles with crucial information.
Chapter 16
Charles' trial finally begins, but Maggie and Rudy are unexpectedly sabotaged. Kate appears in D.C. to see the hearing, and Diane shows up in Las Vegas searching for Wes.
DISC EIGHT
Chapter 17
Kate whisks Rudy away to Aspen, where things get romantic. Diane finds out she's unwanted in Las Vegas--but refuses to return home. Falconetti makes an agreement with Charles, and Rudy learns he is being investigated.
Chapter 18
News of Rudy and Kate sends Maggie reeling, and the senate committee votes to prosecute Rudy. Ramona deals with a surprise pregnancy, as Diane turns to desperate means to support herself in Vegas.
Chapter 19
Wes intensifies his search for Falconetti, while in D.C. Rudy feels the pressure of the investigation. Billy breaks contact with Charles, and Falconetti pays a visit to Wes and Diane. Later, there is a surprise wedding.
DISC NINE
Chapter 20
Again working with Maggie, Rudy appears at his trial and realizes the cards are stacked against him. Ramona arrives in Las Vegas one day too late, and Billy shows up in D.C. to make amends with Rudy.
Chapter 21
Billy heads to Vegas to secure evidence for Rudy, while Rudy travels to Montreal to investigate Albert Dietrich. Diane falls prey to Falconetti, and Wes pays the price.
Chapter 22
Rudy races to a Las Vegas hospital to visit Wes, learning that the ordeal was orchestrated by Charles and Falconetti. Enraged, Rudy goes after Falconetti and is involved in a fatal shoot-out.
The DVD:
The Video:
Not bad. The full-screen, 1.33:1 video transfer for Rich Man, Poor Man: The Complete Collection isn't on a par with say, a Paramount vintage TV release (complete with restoration), but it's reasonably clean, with okay color and a medium-sharp image.
The Audio:
Just as a warning: on the backs of the slimcases for Book II, in small print there is a warning that the music may differ from the televised version. I don't have a photographic memory of the original airing, so I can't say what's been altered; I leave that up to the Rich Man, Poor Man: The Complete Collection experts. Otherwise, the Dolby Digital English split 2.0 stereo mix is adequate, but bland. Recording level is decent. Close-captions and subtitles are not available.
The Extras:
There's an audio commentary with Peter Strauss on the first episode of the original mini, moderated by television historian David Bianculli, who appears on NPR's Fresh Air (strike three, A&E). Relevant info on the series is surprisingly scant, but it's nice to hear Strauss discuss the show. I've tried to be nicer about these kinds of things lately, so I'll just leave it at this: prep work is everything on these commentary tracks.
Final Thoughts:
Changing attitudes, tastes, and content on today's television has eliminated most of the power to shock that Rich Man, Poor Man did so well back in 1976, but a good story is impossible to put down, regardless of context. The original mini, Rich Man, Poor Man, sports impressive lead performances from the then-relatively unknown cast, and a page-turning equivalent of a screenplay with primal, almost Biblical appeal, filtered through some interesting observations about post-WWII America. Rich Man, Poor Man: Book II has none of that; it's pure soap and TV exploitation, and except for the weak younger leads, it's dynamite junk. I highly recommend Rich Man, Poor Man: The Complete Collection.
---
Paul Mavis is an internationally published film and television historian, a member of the Online Film Critics Society, and the author of The Espionage Filmography.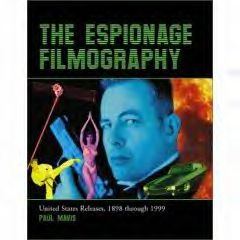 ---
C O N T E N T

---
V I D E O

---
A U D I O

---
E X T R A S

---
R E P L A Y

---
A D V I C E
Highly Recommended
---
E - M A I L
this review to a friend
Sponsored Links
Sponsored Links