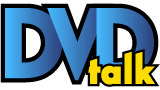 Devil Hunter Yohko: Collection 2
List Price: $29.98 [Buy now and save at Amazon]
---
Collection 2 of Devil Hunter Yohko presents the fourth, fifth, and sixth OVAs of the series, though the fourth is actually a collection of music videos, titled 4ever. Although the first OVA of Devil Hunter Yohko was a darker, more horror-oriented anime, the second and, especially, the third OVAs were much more lighthearted and humorous, even dropping several of the supporting characters that made the first so great. Thankfully, the fifth and sixth OVAs take the series back towards its roots.



4ever is a music video special that runs about thirty minutes and features some new animation, sketches, and animation from the first three OVAs set to songs inspired or for the series. Subtitles in English and Japanese are available, and while most of the songs were quite good, several featured some incredibly weird lyrics – even for an anime series.



In OVA 5, Yohko must battle Tokima, a powerful demon who controls the space/time continuum. Each generation of devil hunters has had to face him, starting with her great-ancestor, Haruka, and every battle has taken away a portion of his power. Through manipulation, however, Tokima is able to regain his strength, and now Yohko must face him…but fortunately, she's got help.



In OVA 6, Yohko is challenged to a fight for the mantle of devil hunter by her newly discovered identical cousin, Ayako. But when they're interrupted by a demon, they must put aside their differences and work together to slay the beast.



While I still feel that the first OVA is the best, the fifth and sixth OVAs are quite a bit better than the second and third ones. Most of this is due to the fact that several characters return – Yohko's mother and grandmother and her friend, Chi. Azusa appears in the fifth episode, though is much less annoying than in previous ones. Although both are still humorous, the fifth manages to have a relatively dark tone, thanks to Yohko's "death."



Video:

Devil Hunter Yohko is presented in its original aspect ratio of 1.33:1. Transfers are in even better shape than the ones for the first three OVAs, with only a few specks and some minor grain. Colors are solid and vibrant throughout.




Audio:

Devil Hunter Yohko is presented in Dolby 2.0 Stereo in English or Japanese, with optional English subtitles. The stereo mix makes use of the entire front soundstage with effects, music, and dialogue, though there is little in the way of directionality. Dialogue throughout is crisp and clean with no distortion.



Extras:

Devil Hunter Yohko: Collection 2 is a two-disc release, though the 2nd disc is a bonus ADV DVD that may or may not be limited.



On the program disc, extras include clean closings and trailers for OVAs five and six.



The bonus ADV disc is crammed with extras. First up is a text catalog featuring all seventy-one of their animated releases and seven of their live-action releases. Each title has a text summary and product information, as well as a trailer, for a total of seventy-eight trailers on the disc! One episode each of Excel Saga and Steel Angel Kurumi are also included, as well as samples of several of the creative extras ADV has come up with, including the jiggle counter on Burn Up Excess.




Summary:

Fans of the first collection of Devil Hunter Yohko should definitely give this new collection a look, as the fifth and sixth OVAs were quite good and more similar to the first than the second and third, which left a bit to be desired. If you still need to justify a purchase, look no farther than the loaded bonus DVD ADV has included, which is fantastic.
---
C O N T E N T

---
V I D E O

---
A U D I O

---
E X T R A S

---
R E P L A Y

---
A D V I C E
Recommended
---
E - M A I L
this review to a friend
Sponsored Links
Sponsored Links