My Boys: The Complete Second and Third Seasons
List Price: $39.95 [Buy now and save at Amazon]
---
Low-key, genial short-com (at a breezy 20 minutes per, not counting the credits). Just in time for the launch of its fourth season on TBS, Sony has released My Boys: The Complete Second and Third Seasons, a 2-disc, 18-collection of the cable hit. Fans of the show won't appreciate the lack of extras here, but it's fun to see this unassuming little charmer all at once (when you see it on TBS, with almost ten minutes of commercials, it's excruciating).
For those new to the show, a brief rundown of the situation and characters. Quintessential Midwestern doll P.J. Franklin (Jordana Spiro) is a sportswriter for the Chicago Sun-Times and the sometimes narrator of the series. A prototypical "guys' girl," P.J. likes drinking, playing poker, and hanging out with her men friends--her "boys"--as she negotiates the complicated world of career and dating. Her brother, Andy Franklin (Jim Gaffigan), is a affably cynical lawyer who's finally "sold out" to a solid career, but who now craves nothing more than time away from his nice home and family so he can nap over at P.J.'s. P.J. shares an apartment with Brendan "Brendo" Dorff (Reid Scott), a handsome, laid-back radio DJ who loses his job this season (he's replaced by a "robot"), and who eventually finds a gig as a manager for an upscale drinking club. Constant visitors to P.J.'s and Brendo's apartment are the rest of the gang (when they're not hanging out at favorite tavern Crowley's or going to a Cubs game), including slightly gnomish, super-rich Bobby Newman (Kyle Howard), a rival sportswriter for the Chicago Trib (and a past one-time fling with P.J.); gamey "ladies' man" Mike Callahan (Jamie Kaler), who seems to be stuck in some half-assed approximation retro-world of studly incompetence with women; Kenny Moritorri (Michael Bunin), a balding, deadpan sports memorabilia store owner who employs Mike; and Stephanie Layne (Kelle Stewart), P.J.'s best friend (and perhaps her only female friend) and best-selling author of a self-help book about relationships (You're a Great Guy, But...).
SPOILERS ALERT!
Reviewing the second and third season of My Boys is perfect for me, because I only came to the show during its second go-around back in '08, when my wife clued me in to it. Coming on later at night (and thus offering a good "go-to" alternative when network shows were over and nothing was on Lifetime Movie Channel), she said she liked My Boys because it wasn't, and I quote, "gross," like so many other sitcoms she found on the networks. Tuning in myself, I saw immediately what she was getting at; for an up-to-date series about dating and friendships, set in an urban environment, My Boys is remarkably restrained by comparison to quasi-soft-core porn network templates like Two and a Half Men. Contemporary in outlook (lots of discussions about gender role expectations, career versus romance talks, current social mores mix-ups), My Boys is decidedly old-fashioned in demeanor, with a gentle, laid-back attitude and zero tolerance for skin, simulated sex or gross-out or sexual explicit humor, that makes it seem like something from the 1970s, not the new "Gross Epoque". Being a proud denizen of Flyover Country, U.S.A., the characters in My Boys actually seem like the (relatively) human beings I work and live with here in the Great Midwest, unlike the seemingly crass, cynical, peripatetic, pneumatic, rimshot automatons that populate so many of the sitcoms of the last 20 years or more.
And along with that believable grounding in character comes an equally naturalistic comedic sense--quite sharp and funny, to be sure, but also realistic and...authentic, for lack of a better word. Watching the characters on My Boys interact, you immediately feel like these people could be just like the guys and girls in your own circle of acquaintances, and that the humor, always coming from the situation and not arbitrarily thrown out every 10 seconds for the sake of one-liner rimshots, is not unlike the jabs and jibes you throw out to your own best buds during your own poker games and nights out at your local bar. That familiarity, that comfort level, if you will, is enormously refreshing when one compares it to the delirium tremens squeals of sub-human laugh tracks that are so often oppressively ladled over every single line of a typical network sitcom, as one ponders the incessant assault of jokes and says, "What the hell is so funny about that?" My Boys, eschewing a laugh track but more importantly, keeping its humor unobtrusive and conversational, seems downright quiet compared to a lot of other sitcoms out there, and that's a welcome breather.
It's also not hard to see why My Boys initially attracted my wife's interest (and I would guess, the show's predominantly female audience), seeing as how the series keeps its focus on P.J. and her romantic and career escapades, while resisting the easy temptation to skew towards the more TV sitcomy-friendly hijinks of "the boys." While certainly there are lots of comedic sidebars with the men in P.J.'s life, where they act like competitive little boys and in the process, show how adorable they are to the women watching the show (mustache-growing contests, shirt-making contests), My Boys manages to keep P.J. and her perspective front and center. The "boys" represent, I suppose, a decent cross-section of the kind of men that women might find attractive (how would I know?), so a female viewer can switch back and forth to admiring Scott's dreamy good looks, to admiring Howard's sensitive good-guy appeal, while the guys watching can feel safer seeing themselves in funny regular-guy cynics Gaffigan and Bunin (I don't think anyone wants to identify with Kaler's character). As an ensemble, these performers work well together (Gaffigan came off best in my mind, going just enough outside of the show's conventionalities), considering that their personal chemistry goes a long way towards making the show seem as funny as it is (only Stewart seems odd girl out here; her character always seems like an afterthought). It's not that the content of a typical My Boys episode is startlingly original, either: it isn't. Most if not all of it will strike you as thoroughly familiar (the third season central arc of P.J. hooking up with Bobby follows all the predictable footfalls, until it almost seems abandoned because there isn't anything left for the two characters to do but either marry or break up).
But familiar content isn't a drawback when the characters are well-drawn or believable or attractive and pleasant, and certainly Spiro's P.J. (and the rest of the good cast) fits that bill. Spiro, who reminded me for some unknown reason of Cameron Diaz (if Diaz had a pretty, symmetrical face), is perfect casting for P.J., presenting a non-threatening sexuality and spunkiness that women love (she could be your cute best friend or sister), and that men like, too (she seems like she could hang with the guys since she hoists those beers and shots convincingly...and then she makes us look twice when she cleans up real nice in a halter dress). Add to that that P.J. excels at a job usually dominated by men, and that she more than holds her own in a circle of friends dominated again by men, and what woman wouldn't want to see P.J. succeed? It's a cliché to say that TV works best when we the viewers want to invite the characters in a series to come back into our living rooms each week (that cliché may not even apply anymore to television as we know it today...I need only say, "Jersey Shore"), but certainly the anchor of My Boys is the appealing Spiro, and one does want to become involved in her humorous, romantic misadventures, week after week.
Here are the 18 episodes of the 2-disc set, My Boys: The Complete Second and Third Seasons, as described on their slimcases:
SEASON TWO
The Transitioning
P.J.'s mystery man is revealed aboard the plane to Italy but things quickly turn sour when Stephanie and Lance hit a rough patch. The boys back home are banned from Crowley's due to Mike's indiscretions with a waitress. Andy reaps the luxurious benefits of his new high-paying job.
Dinner Party
P.J. decides she's in a dating rut and throws a singles dinner party. Stephanie experiences instant success with her book while Andy introduces his gorgeous new Swedish nanny to the gang.
The Shirt Contest P.J. lands a book deal, only to find her subject less cooperative than she would like. Brendan and Andy experience career transitions and Brendan uncovers some distressing news about his ex. The guys compete in a shirt-making contest.
Spit Take
Andy enrolls in an improve comedy class while Brendan wallows in self-pity due to his current circumstances with his work and love life. Elsa and Bobby reveal a surprise engagement in response to the threat of deportation. Stephanie's book is a runaway success.
Take My Work Wife...Please
Andy's friendship with Jo continues to confuse and disconcert the gang. Kenny is dating two women, which Mike finds maddening. Brendan starts temping at Andy's law firm but is belittled by his entry-level status. The guys read Stephanie's book only to find that she has used them as literary fodder.
Dudes Being Dudes
The boys host a bachelor party for Bobby. P.J. begrudgingly attends Elsa's shower with Stephanie, whose hit book makes her popular with the attendees. Brendan's money worries are exacerbated by a costly bachelor party celebration. P.J. ends up confessing to Bobby her motives for inviting him to Italy.
Opportunity Knocks
P.J. steps in to help Bobby, who is overwhelmed with wedding planning. Jack continues to pursue P.J., who is plagued by rumors of his womanizing ways.
Jack & Bobby
The gang arrives at the Newman ranch for the big wedding. P.J. and Jack attempt to keep their romance a secret. Bobby continues to experience pre-wedding stress, particularly in dealing with his father.
John, Cougar, Newman Camp
Jack's and Bobby's tensions come to blows, causing Jack to leave the ranch. P.J. and the guys step in as best man to ensure the wedding goes off without a hitch. Mike romances an older woman while Kenny and Stephanie make peace.
SEASON THREE
Welcome Back, Kalla Fotter
Bobby gets cold feet on his wedding day, while P.J. gets caught between Bobby and his brother. Meanwhile, the boys have a mustache-growing contest and Andy welcomes a new baby.
Private Eyes
The guys investigate when they suspect P.J. is secretly dating someone. The mustache-growing contest comes to an end for everyone but Mike, and Brendan takes on more responsibility at the new nightclub.
The Boyfriend Hat
Upon getting a promotion, the guys tease P.J. about being chosen for her looks rather than skill, causing Bobby to navigate his new role carefully. Kenny and Mike reap the benefits of Brendan's sexy new life as a club owner.
Decathlon: Part Deux
An annual board game decathlon causes strife when Bobby accuses P.J. of being too competitive. Stephanie infiltrates the guys' bonding time to research a magazine article, only to discover they're not as exciting as expected.
Carpe Burritoem
Brendan agrees to let P.J. make all of his decisions for one week. Mike meets a new woman at Stephanie's latest relationship seminar, and Kenny takes his new band a little too seriously.
Madder of Degrees
A sudden wave of warm weather brings the gang a much-needed break from the cold, while sparking romance and adventure.
Facebook the Past
Facebook causes drama for the gang when Bobby joins and learns more about P.J. than he anticipated. Meanwhile, Mike ventures to woo a beautiful girl away from Brendan by researching her online profile.
Friends of Friends
P.J. hits it off with one of Stephanie's girlfriends, leading to a couples date. Kenny and Mike's new friend brings up some issues from Andy's past.
Spring Training
As P.J. faces new challenges in her first trip as a columnist to the Cubs' spring training camp in Arizona, Brendan faces his own when a player's girlfriend uses him to make her boyfriend jealous.
The DVDs:
The Video:
The anamorphically enhance, 1.78:1 transfer for My Boys: The Complete Second and Third Seasons looked good...if a little soft, inexplicably, with solid color values and little compression issues.
The Audio:
The Dolby Digital English 5.1 audio track is quite strong, even if the separation effects are limited, at best. Clean as a whistle. French subtitles are included, along with close-captions.
The Extras:
Strangely, there are no extras for My Boys: The Complete Second and Third Seasons--nothing.
Final Thoughts:
Perfect summer TV watching: light, amusing, good-natured, with an attractive, talented cast. My Boys: The Complete Second and Third Seasons should bring you up to speed on the TBS cable hit before it debuts its fourth season next week. But fans won't like the absence of any extras here. I recommend My Boys: The Complete Second and Third Seasons.
---
Paul Mavis is an internationally published film and television historian, a member of the Online Film Critics Society, and the author of The Espionage Filmography.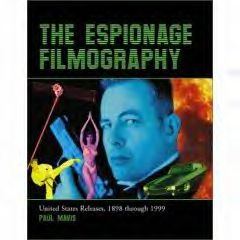 ---
C O N T E N T

---
V I D E O

---
A U D I O

---
E X T R A S

---
R E P L A Y

---
A D V I C E
Recommended
---
E - M A I L
this review to a friend
Sponsored Links
Sponsored Links