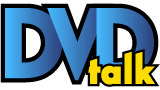 List Price: $14.98 [Buy now and save at Amazon]
---
Though Hulk Hogan is a legend inside the wrestling ring, his film career was certainly less than stellar. During the early nineties, he starred in several films, among them Suburban Commando in 1991 and Mr. Nanny in 1993. In 1999, his film career seemed to finally come to an end with his cameo in Muppets From Space, though after 3 Ninjas: High Noon at Mega Mountain, that wasn't much of a surprise. Suburban Commando, directed by Burt Kennedy, starred Hogan (Shep Ramsey), Christopher Lloyd (Charlie), Shelley Duvall (Jenny), and Larry Miller (Adrian Beltz).



After seemingly defeating General Suitor, intergalactic warrior Shep Ramsey is ordered to take a vacation on Earth while his ship's power recharges. He lands in the middle of suburbia and rents a room from Charlie and Jenny Wilcox. Between his neighbors and his boss, Charlie is on the fringe of a nervous breakdown. Suspecting Shep is hiding something, he follows him to his ship's secret location. After Shep leaves, Charlie tries on his gear, accidentally alerting a duo of intergalactic bounty hunters to their location. Now they must team up to stop them, before the city is destroyed.



In watching Suburban Commando again, this time as an adult, it is painfully obvious that wrestlers do not make good actors. Anyone needing further proof should look no farther than The Scorpion King. Hogan throws out a few bad one-liners and his warrior getup, complete with funky headband, is almost painful to behold. Hogan is able to make the action sequences fairly entertaining, thanks to a few pseudo-wrestling moves. Much of the comedy is repeated (the cat in the tree and the mime, for example), and while it was kind of funny the first time, it soon gets tiresome. The opening special effects, which bear a remarkable similarity to Star Wars, are some of the worst I've seen from a nineties theatrical film. However, that's not to say Suburban Commando is a terrible film, as it certainly isn't. It does have its moments, in particular those involving Christopher Lloyd or Larry Miller. The film does move at a quick pace and is suitable for family viewing.




Video:

Suburban Commando is presented in both 1.85:1 anamorphic widescreen and 1.33:1 full frame on the same side of the disc. The transfer is quite good, with only some minor print flaws visible throughout. Colors throughout are bright, with natural flesh tones, and decent blacks.



Audio:

Suburban Commando is presented in Dolby Digital 5.1 and Dolby 2.0 Stereo Surround, both in English. The 5.1 mix makes good use of the entire front soundstage with effects, music, and dialogue, though there is little in the way of directionality. Rear channels are only employed for ambient effects and noise. Dialogue throughout is crisp and clean with no distortion. Optional English subtitles are included.



Extras:

The trailer and a dull promotional game, 'Pick That Flick,' round out the disc.



Summary:

Suburban Commando is a moderately entertaining film, though is certainly not without some flaws. New Line's DVD presents the film with a good audiovisual presentation, and with a low MSRP, fans should definitely consider adding this one to their collections, despite the lack of extras.
Sponsored Links
Sponsored Links