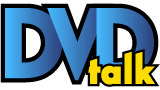 List Price: $14.98 [Buy now and save at Amazon]
---
Of the films he's starred in, Suburban Commando and Mr. Nanny were two of Hulk Hogan's most memorable roles, though really, they're not up against any stiff competition. Directed by Michael Gottlieb (Mannequin), the film stars Hogan (Sean Armstrong), Austin Pendleton (Alex Mason, Sr.), Sherman Hemsley (Burt), Madeline Zima (Kate Mason), Robert Hy Gorman (Alex Mason, Jr.), David Johansen (Thanatos), and a handful of other wrestlers (Arthur Anoai, Brutus Beefcake).



To repay an old debt, ex-wrestler Sean Armstrong takes a gig as a bodyguard for the children of Alex Mason, Sr., the president of a computer firm in possession of a top-secret microchip. The children, not too thrilled at the prospect of another nanny, immediately set about making his life miserable. However, when they're kidnapped by Thanatos, who plans to use them as leverage for the microchip, Sean must save them.



Mr. Nanny is not that great of a film, though there are a few laughs to be had. The main faults of the film are the poorly written characters, the clichéd and familiar storyline (much of which feels like Home Alone), and one of the worst villains ever to grace the screen. Hogan's comedy is slightly better in this film than in Suburban Commando, though his characters in both films are almost interchangeable. Still, for family fare, Mr. Nanny isn't terrible, as it moves at a fairly quick pace and is somewhat entertaining.



Video:

Mr. Nanny is presented in both 1.85:1 anamorphic widescreen and 1.33:1 full frame on the same side of the disc. The transfer is quite good, with only some minor print flaws visible throughout. Colors throughout are bright, with natural flesh tones, and decent blacks.



Audio:

Mr. Nanny is presented in Dolby Digital 5.1 and Dolby 2.0 Stereo Surround, both in English. The 5.1 mix makes good use of the entire front soundstage with effects, music, and dialogue, though there is little in the way of directionality. Rear channels are only employed for ambient effects and noise. Dialogue throughout is crisp and clean with no distortion. Optional English subtitles are included.



Extras:

The trailer and a dull promotional game, 'Pick That Flick,' round out the disc.



Summary:

Though Mr. Nanny has a few funny moments, only those hard-up for entertainment or diehard fans of Hulk Hogan should even bother with the film. New Line's DVD presents the film with a good audiovisual presentation, and with a low MSRP, fans may want to consider adding this one to their collections, despite the lack of extras.
Sponsored Links
Sponsored Links