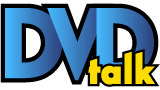 List Price: $39.98 [Buy now and save at Amazon]
---
Adapted from Henning Mankell's crime novels, Wallander (2008-present) is a superb series, far exceeding this reviewer's expectations. Mankell's stories had already been adapted into two different television series in Mankell's native Sweden, and some of those programs were released theatrically there as well. The second program was apparently a big hit when BBC Four imported it to Britain, which in turn prompted this BBC-produced English-language version, starring Kenneth Branagh as existentialist Police Inspector Kurt Wallander. PBS offshoot WGBH Boston and the German company ARD Degeto co-produced the series, along with some Swedish funding, which was filmed in and around Ystad, where the stories are set. Ironically, the different British and Swedish production units shooting Wallander sometimes found themselves shooting episodes simultaneously within spitting distance of one another.



It's one of the finest programs of its kind, easily ranking alongside Inspector Morse, Cracker, and Prime Suspect, to name three of the best examples. (Indeed, more than one writer has dubbed this "Inspector Norse.") With its oppressively bleak landscapes and Wallander's brooding nature, teetering on psychosis, both stylistically and in terms of content the series also reminded me a lot of Erik Skjoldbjærg's Norwegian film Insomnia (1997), though Wallander is considerably better.



In a supremely annoying move, the packaging deliberately obscures the fact that this set of three 89-minute "episodes" - "Faceless Killers," "The Man Who Smiled," and "The Fifth Woman" - is actually derived from the second series of Wallander, not the first, a fact I didn't realize until I was in the middle of writing this review. (The first three shows were released to DVD in the U.S. in 2009, but not yet to Blu-ray.) The three episodes here are handsomely produced television films as good as the average modest theatrical feature. They are presented across two Blu-ray discs in 1080i format, the latter disc including a few good special features in standard-def format.






Each show traces a murder investigation: the violent killing of a lower-income elderly couple in a remote farmhouse; the murder of an old man and his son, both attorneys and the latter an old friend of Wallander's; and a series of carefully premeditated, grisly killings of abusive men made to suffer for past deeds.


The investigations are unusually realistic and believable, though like Inspector Morse, Cracker, and Prime Suspect, it's more interested in the investigator than his cases. As this second series opens, Wallander is an troubled man: unhappily divorced, he lives in an austere, barren suburban house that, for part of the series, has no electricity or running water. He's estranged from his adult daughter, Linda (Jeany Spark), and his cantankerous artist father, Povel (David Warner), who obsessively paints the same landscapes over-and-over. Povel has been diagnosed with Alzheimer's disease, yet neither he nor his son is able to cope with his rapidly declining mental state, nor reconcile their relationship.


Adding to this, in the first episode Wallander shoots dead a suspect and struggles to come to terms with having killed a man, no matter that it was undisputedly a case of self-defense. All this has the effect of rendering Wallander barely functional for most of the three episodes.


The series starts out very well and gets even better as it builds up steam. The first show explores Sweden's xenophobia: the old couple may have been murdered by a "foreigner" (the dying woman whispers this, or something like it, into Wallander's ear before she succumbs). Word of this leaks out, sparking revenge killings from racist Swedes and paralleling Wallander's awkward handling of Linda's new relationship with a Syrian doctor.


The second show draws further parallels between Wallander and his cases, this time between his guilt over having shot and killed that suspect with a disgraced former cop (Vincent Regan), who accidentally killed a woman and now is reduced to working as a security guard. And the third episode wrestles with the complex ways people react to the death of estranged loved ones; it's a superb show that far transcends the usual formula mystery.


The series has an interesting, stark look about it. Filmed in high-definition, it nevertheless eschews the obvious advantages of the super-sharp format. There are no travelogue-like wide-angle pans showing viewers the beauty of rural and small town Sweden. Indeed, nearly the entire series is shot with extreme narrow depth-of-field: only one part of the image is in focus, with everything else in front of or behind what the subject, what director wants the audience to see at any given moment, tends to be a blur. This is true even in wide shots of land- and cityscapes, a highly unusual cinematographic choice, and which tends to generate a sense of oppressiveness and tunnel vision. The austere art direction, populated with tasteful IKEA-like furniture, is coldly functional but little else, and there seems to be an attempt to contrast this with the warmer rural places like Povel's studio (with its "Wilkommen" sign over the door).


This harshness is carried over to the visually arresting main title design, with a bright bumblebee yellow pierced by blue triangles, the overcast skies, uninviting seashore, and even Branagh's perpetually stubbly face. (He doesn't shave until the very last scene of the last episode.) Even Wallander's cell phone is grating: an obnoxious, shrill ring that sounds like a xylophone playfully running scales, as if to taunt its owner. The ring so sticks in the viewer's subconscious that it's become famous all by itself and is now available for download.


Branagh proved himself an immensely talented actor-director at an early age, though he struggled when handed more mainstream commercial offerings. I tend to like him more as a director than an actor; he's fine in the latter capacity, but I can always see the acting in his performances.


Until Wallander, that is. The teleplays help - with their sparse dialogue nearly all of the character's complex emotions are expressed across Branagh's face and in his eyes. And, for his part, Branagh's familiar actorly tics are largely absent. He's lost himself in the character, allowing the audience to completely forget whom they're watching.


Video & Audio


Wallander was filmed using Red One high-def cameras, units that reportedly approach the resolution of 35mm film, with this the first British series to shoot in the format. The results are visually arresting throughout (see above). The 5.1 DTS-HD likewise captures the bleak tone well, with occasional effective bursts of noise. Optional English subtitles are available. As usual, the BBC has managed to cram ads for their shows on both discs and, as usual, precedes the show with their annoying, Gilliam-esque anti-copying warning.


Extra Features


Two standard featurettes are included, both in standard def: "Wallander Country," and "Being Kurt Wallander," which are pretty self-explanatory. They're well made and informative, if standard.


Parting Thoughts


Though awfully bleak, Wallander is so terrifically good that you can't help but let it work you over with its endlessly fascinating, emotionally- and physically-drained title character, in one of the best to come along since Inspector Morse, Jane Tennison, and "Fitz" Fitzgerald. A DVD Talk Collector Series title.









Stuart Galbraith IV's latest audio commentary, for AnimEigo's Musashi Miyamoto DVD boxed set, is on sale now.
---
C O N T E N T

---
V I D E O

---
A U D I O

---
E X T R A S

---
R E P L A Y

---
A D V I C E
DVD Talk Collector Series
---
E - M A I L
this review to a friend
Sponsored Links
Sponsored Links