Other // R // August 24, 2010
List Price: $26.98 [Buy now and save at Amazon]
---
Reviewer's Note: This review is based on a screener disc made available here at DVDTalk, rather than a final street version. Therefore, no evaluations will be made on the video and audio quality, or the extras, as they're subject to change. Should we receive a final shelf product, I'll change the review accordingly.
No, 2:22 is not the runtime of this Canadian heist film...although it sure as hell seemed like it. Inception has released 2:22, a 2008 festival effort starring Mick Rossi, Robert Miano, and in the year's most delightfully unintended comedic performance (i.e.: simply awful), Val Kilmer. Absolutely nothing new here, with a tentative feel to the direction that doesn't help matters with the overly-familiar material. Nothing worth boosting here.
Snowy Montreal. Crew leader Gulliver Mercer (yep...Gulliver, played by Mick Rossi) has a nice little job all lined up for his boys: they're going to hit the Grange Hotel. While Gael (Jorge A. Jimenez) dons a uniform and watches the front door (helpfully looking paralyzed with fear, shifting his eyes constantly to his crew members hiding off to the side), the rest of the gang that couldn't register straight are going to drill out and pry off the hotel's safety deposit box doors and pocket the loot. Any diamonds they find, they're going to send off to socially maladjusted Maz (Val Kilmer), who seems to prefer wearing his magnifying goggles at all times (as if you could hide from us, Val...), and who repeatedly shares his "secret" with the knowing Gully: diamonds that come in dirty are recut and sent back out clean. Astounding. Other members of the gang include old-timer Willy (Robert Miano), who remembers running with Gully's gangster father, while psychopath Finn (Aaron Gallagher) likes to punch his dog, yell at his baby, and in general, piss everybody off. Unfortunately for this ersatz Ocean's Four, coke dealer/hot head Curtis (Peter Dobson) is one of the guests roughed up in the heist, and he's got a bead on Finn's prominent tattoo. So when the party's over, he's coming for some payback.
SPOILERS WARNING!
I assume there will always be heist films; it's a subgenre that usually stays pretty close to a few established structural conventions (we meet the gang, we see the prep work, we watch the heist, we experience the unexpected complications during the heist, and we wonder if the perps will escape with the loot and/or their lives), with those conventions obviously fulfilling some basic storytelling need we have for suspenseful tales about crooks pulling off daring jobs with a bravado we vicariously admire. Fine. I'm cool with that. I love a good heist film; it's a solid, reliable framework where I can enjoy those expected, familiar (and in a strange way, comfortable) genre customs. However, I suppose for every genuinely effective effort like The Bank Job (just to mention a recent example), you're going to get pale imitations of the genre, like 2:22.
Not to be entirely negative about 2:22, it does open quite well, with a neat little twist sequence where Gully establishes his tough-guy cred by smashing his wife's/girlfriend's lover's face several times into a car window. It's nicely staged for jump-effect by director Phillip Guzman (shot imaginatively from inside the auto), and it seems to be a harbinger of good things to come. However, once the screenplay by lead actor Mick Rossi (always a tricky stunt to pull off) begins to unfold, we realize we're heading into thoroughly tiresome territory, without much directorial flare to distract us from the clichés and badly-written "film festival" dialogue. Come on...you know what "film festival" dialogue is: it's that overly-studied, overly self-conscious tripe that tries for "opaque" and "meaningful" and "mysterious," and which usually only manages "self-indulgent," "mannered," and entirely "unbelievable." All the little character ticks that Rossi comes up with for his characters are the same little ticks that all screenwriters come up with when they're trying to wrestle stock characters into something more interesting than what they really are. It's all show, all surface. Oh, look...Gulliver's (jesus) pet is Rico the goldfish, to whom he lovingly speaks. How sad! And see! Deadly gangster Willy loves to watch daytime serials. How cute! And lookee! Finn yells at his screaming baby and viciously punches his dog, just for kicks How horrible! Perhaps if the acting had been on another level, these obvious moments could have been transformed. Rossi has his moments here and there in 2:22, with a quiet kind of authority that would have been well-suited had someone else, perhaps, written the screenplay. Not so much for the other cast members, while blink-and-you'll-miss-him Val Kilmer embarrasses himself thoroughly with his grotesque approximation of Brandoesque whimsy and eccentricity with his Maz character. Putting on a funny voice and distorting his face (certainly out of embarrassment, I would hope) with his magnifying goggles, Kilmer isn't bad once, but twice, when we're subjected to a repeat of his first cameo, complete with almost the same dialogue, word for word, later on in the film. Is it popular to beat up on Kilmer, now that he seems to have fallen off the radar with junk like this? I don't know, but it didn't give me any pleasure to see this talented actor make a complete ass of himself in such a foolhardy and rather shockingly inept manner.
Worst still, 2:22 commits the sin of all sins for a heist film: it gets flabby during the heist--absolutely the one time during this kind of film where the pace can not flag. I know it's petty b.s. to bring up stuff like this (ever notice how you don't notice obvious errors or question continuity when a film is really good?), but does the team really have time to screw around like they do? To laugh at the homosexual actor and his lover (who just happens to be the star of Willy's beloved daytime serial...what a coincidence!). Or to mess with the embarrassed businessman? Or to torment the coke dealer? Really? They don't need to get out of there as quickly as possible? I've got a novel idea: since they're opening those tiny little safety deposit boxes (which look they could get boosted by my kid with a gum wrapper) with a crappy little drill...why not bring two drills? You cut your time in half, Willie Sutton. And how about crowbars all around for the gang? That way, two guys can keep drilling, while someone keeps opening those boxes. It's almost comically inept. Bad movies make your brain wander, I'm telling you. Once Dobson's coke dealer starts beating the shit out of everyone, the movie picks up the pace a little bit (he reminded me a little bit of Wings Hauser's Ramrod from Vice Squad, for some reason). But it's a case of too little, too late as we're subjected to a seriously truncated search by Rossi for the dealer (they go to one club), with some of that silly freeze-frame and slo-mo nonsense that looks about as innovative now as that peripatetic camera-shaking that finally died out on TV shows a few years ago, as well as a silly ending involving an Oprah-esque incantation from Gully to a dying Curtis ("This is the path you chose...now where's my free junk, Oprah!"), and a fake artistic non-ending, complete with a suspiciously uncredited Gabriel Byrne walking around as a bemused cop. Well, congratulations, Gabriel; you're apparently the wisest one associated with 2:22. No wonder you had his name erased from this project.
The DVD:
The Video:
See above.
The Audio:
See above.
The Extras:
See above.
Final Thoughts:
Tedious, overlong, and overly familiar. Not much distinguishes the Canadian heist film, 2:22, particularly an embarrassingly ill-conceived cameo by Val Kilmer, who acts here as if he should be observed, with pity, in a cage. But don't bad-mouth Gabriel Byrne for his dopey, bemused scenes; he had the right idea--no credit. If you have to see every heist movie ever made, rent it. Everyone else can safely skip 2:22.
---
  Paul Mavis is an internationally published film and television historian, a member of the Online Film Critics Society, and the author of The Espionage Filmography.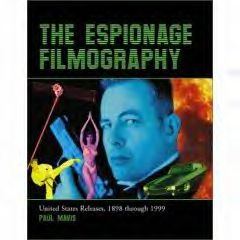 Sponsored Links
Sponsored Links